Stats:
As of 11/22/2014, there were 1199 games listed and I owned 581 (not including those under Big Fish).
As of 3/31/21, there were more than 2266 games listed and I owned 1433.
NEWS & REVIEWS

| | |
| --- | --- |
| LISTS & DATABASES | MAGAZINES |
---
(Relatively) Recently Completed

10/28/23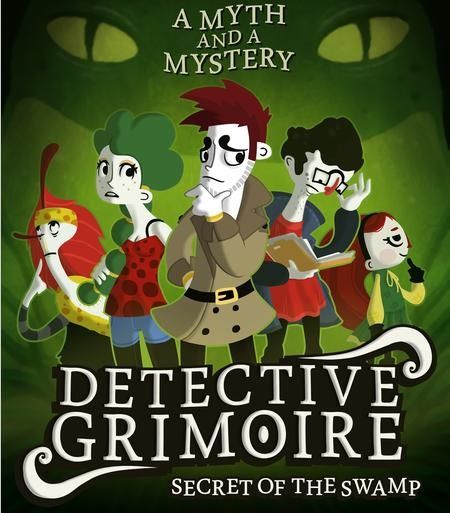 10/28/23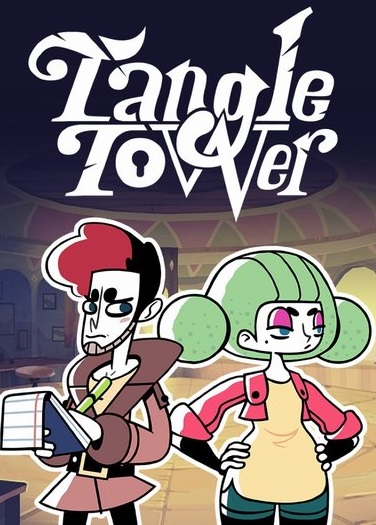 Aug 23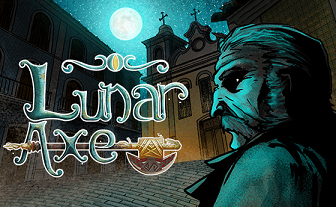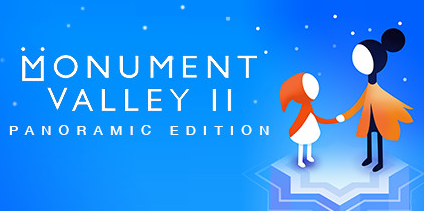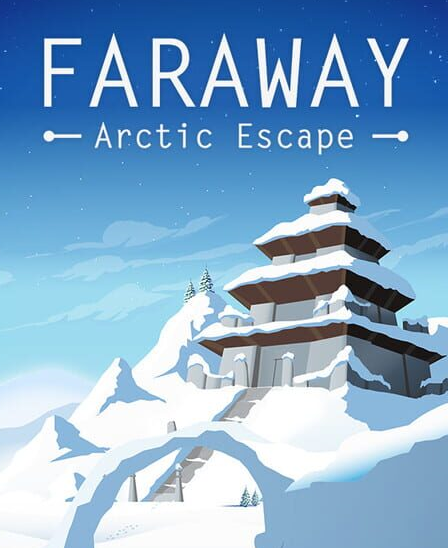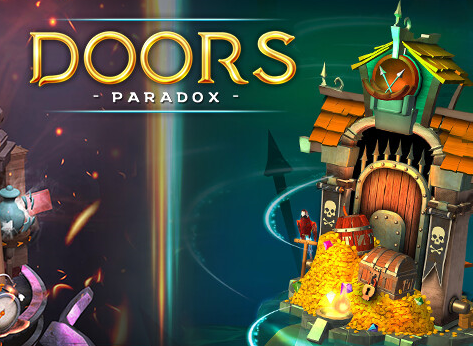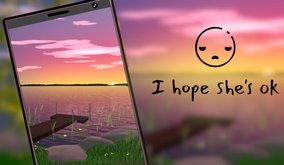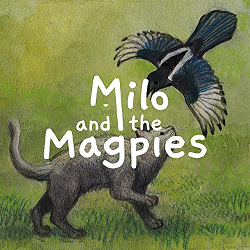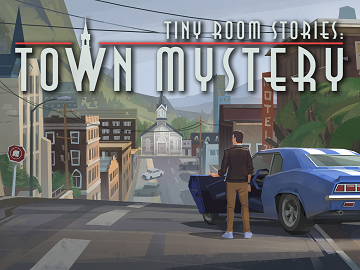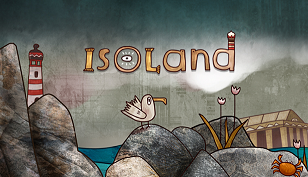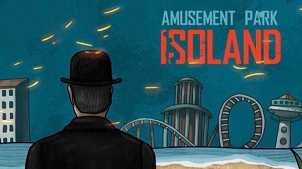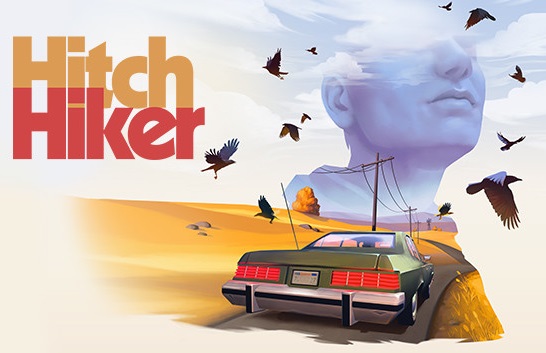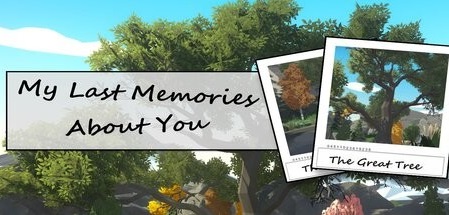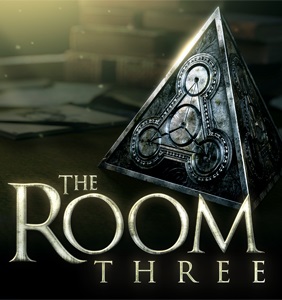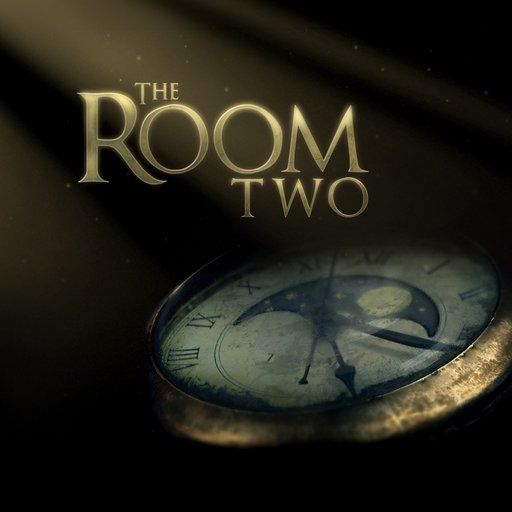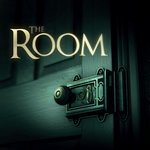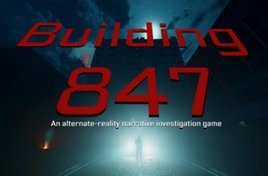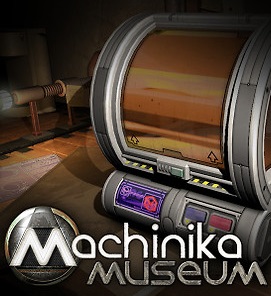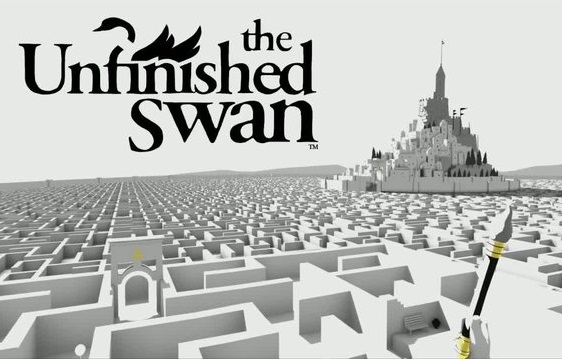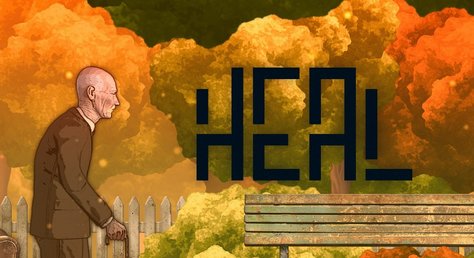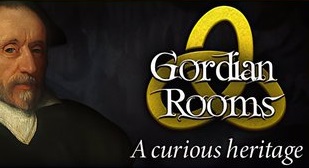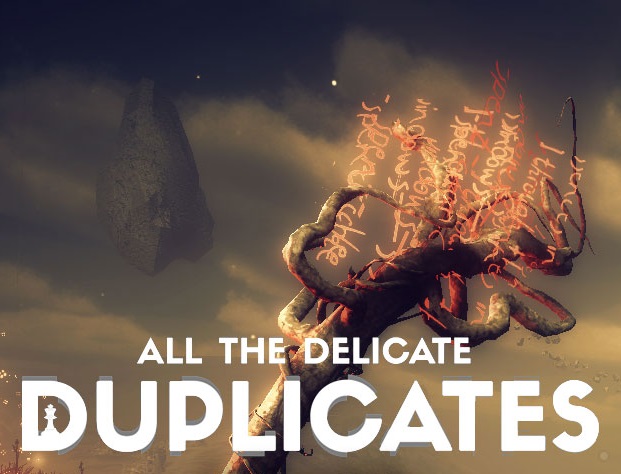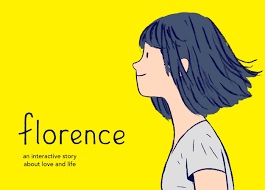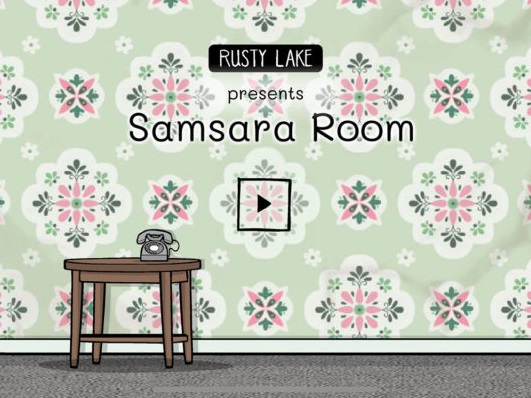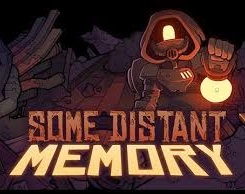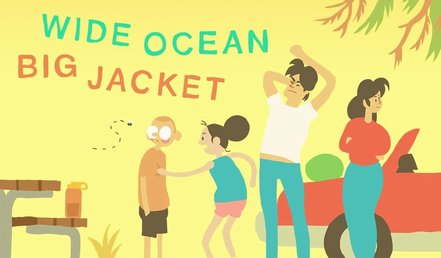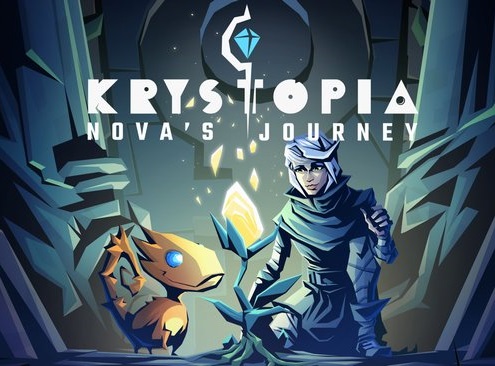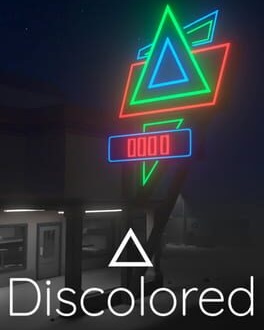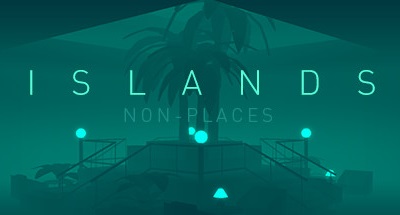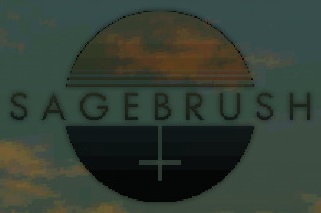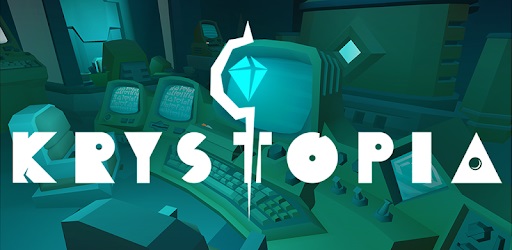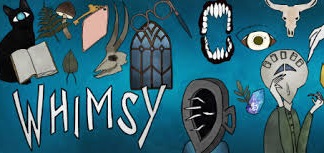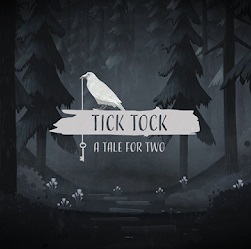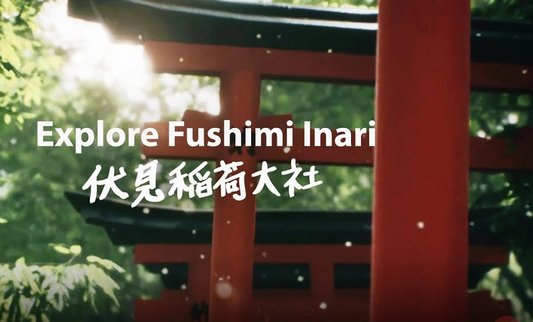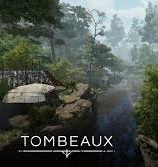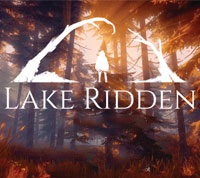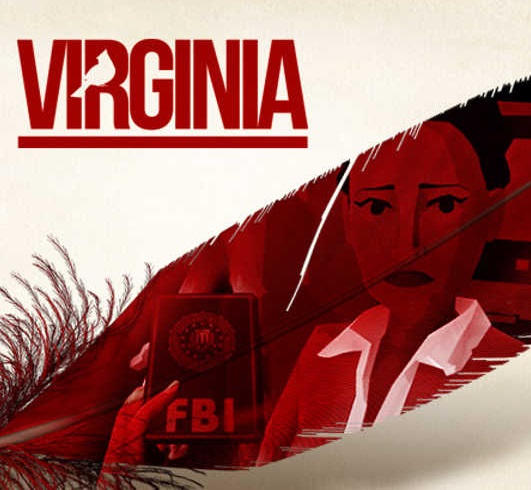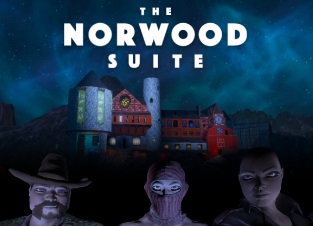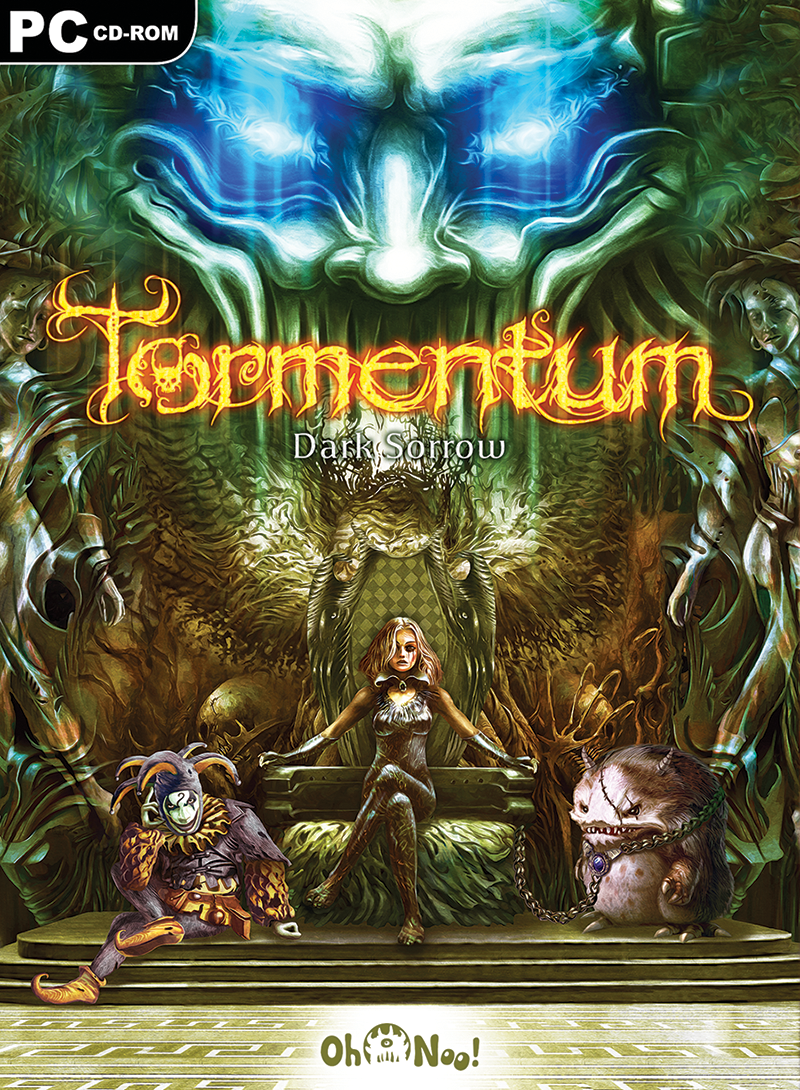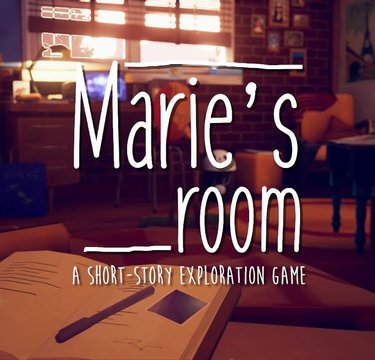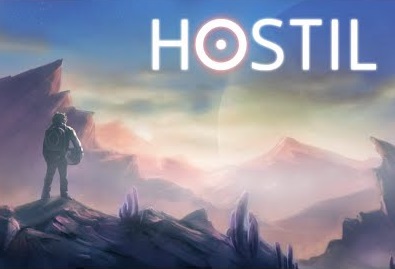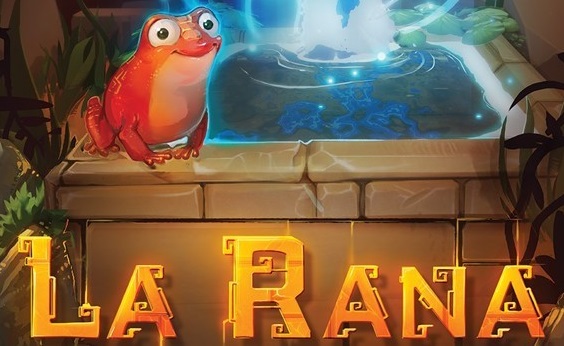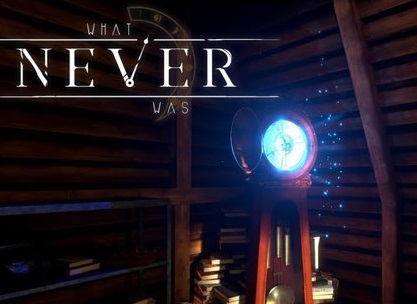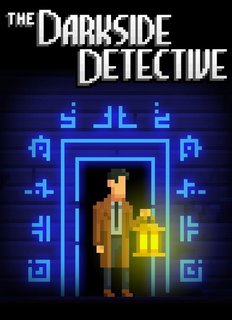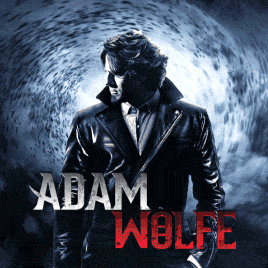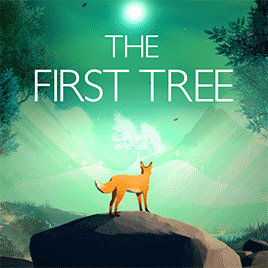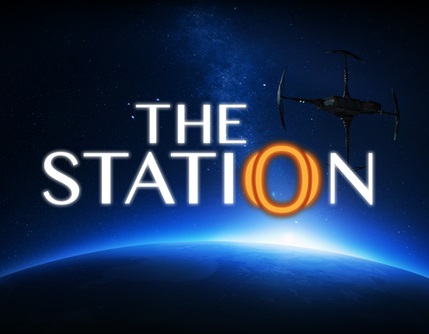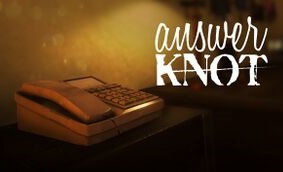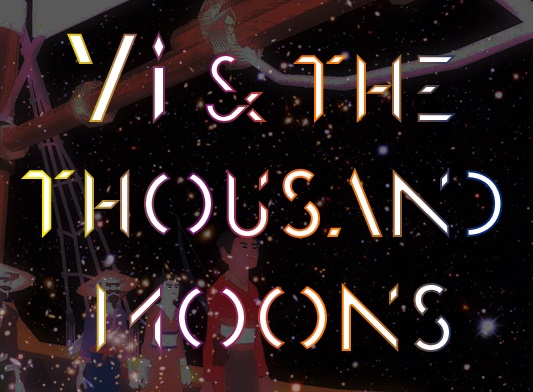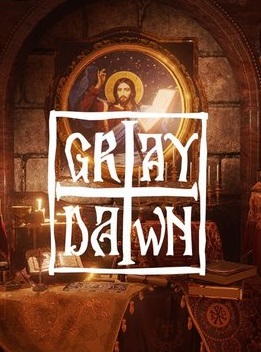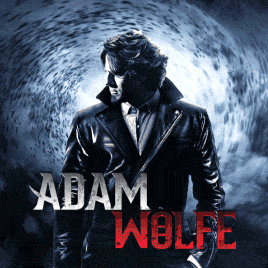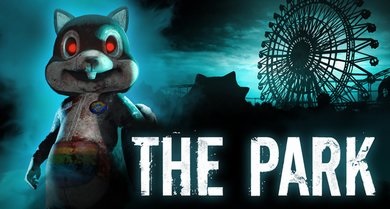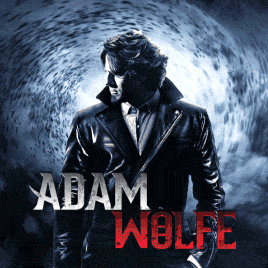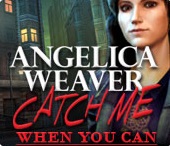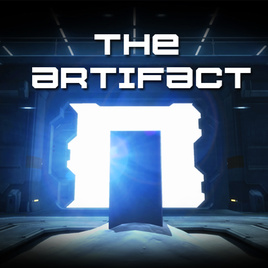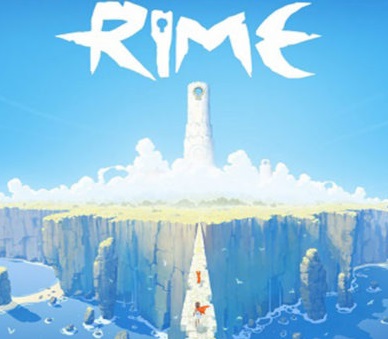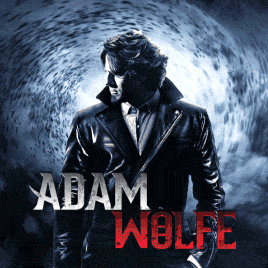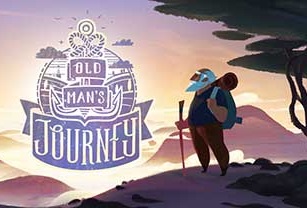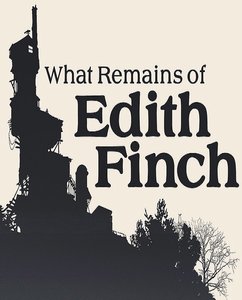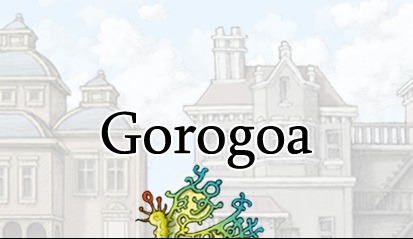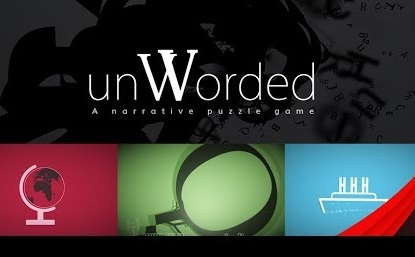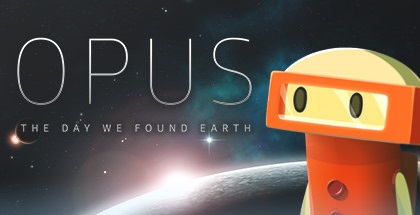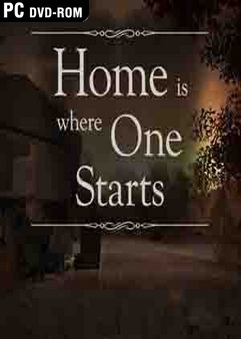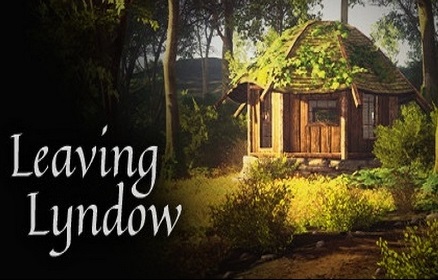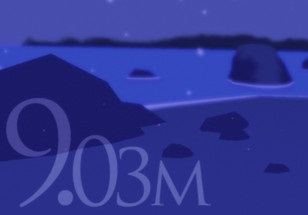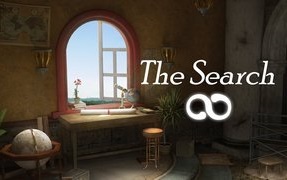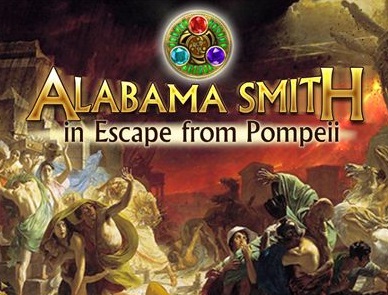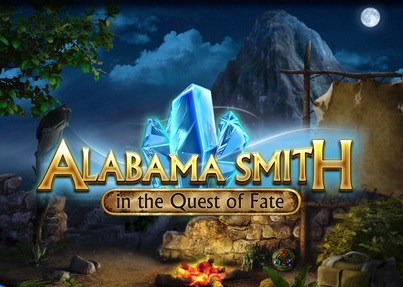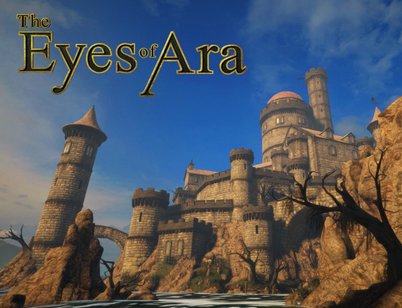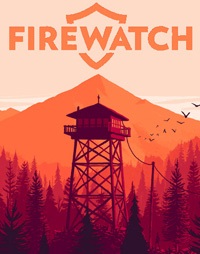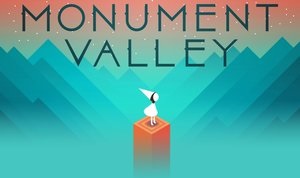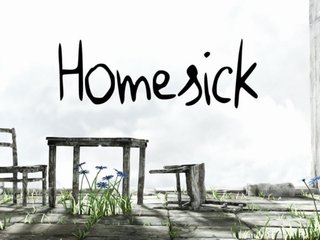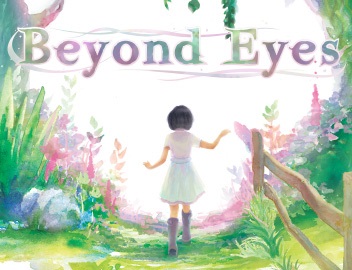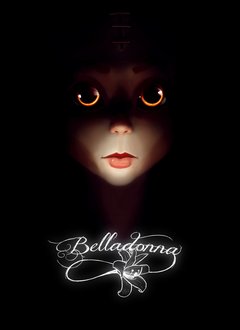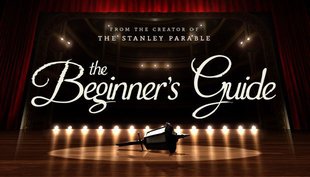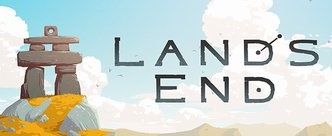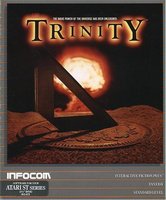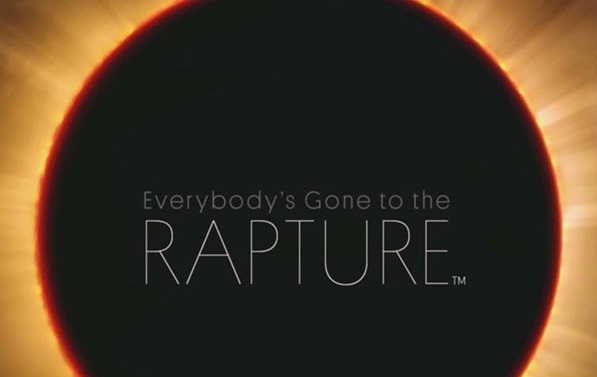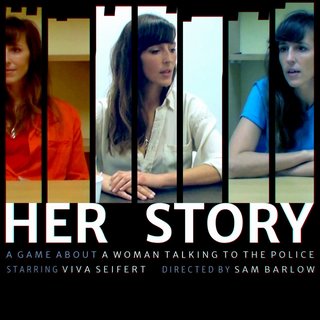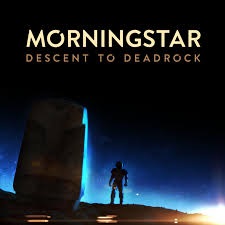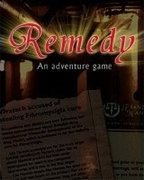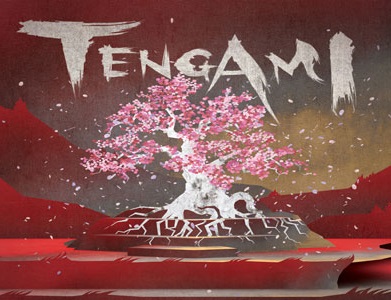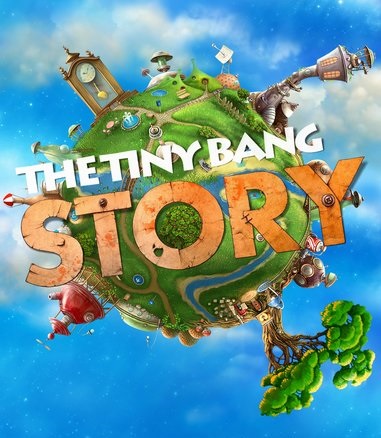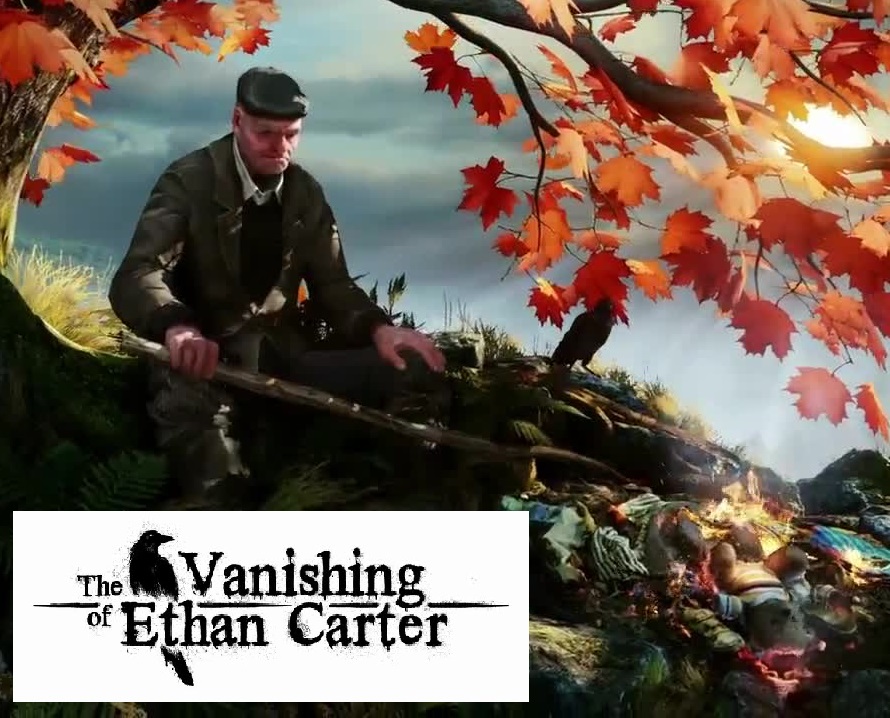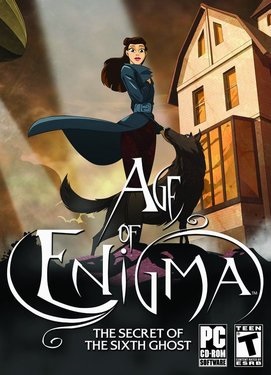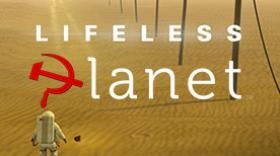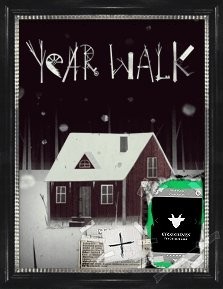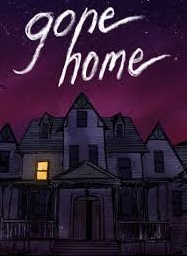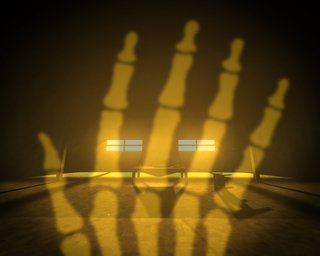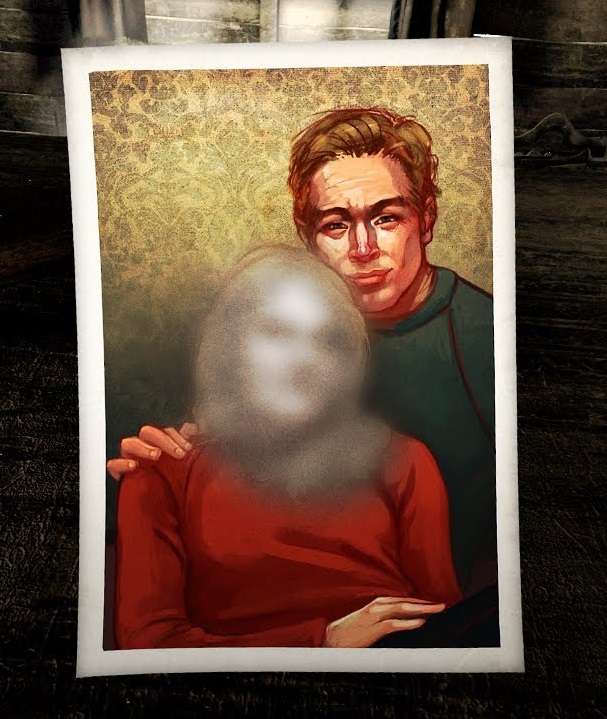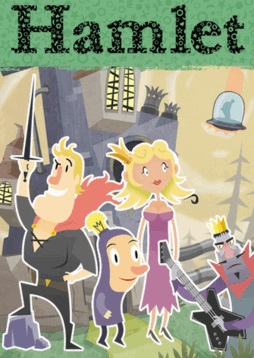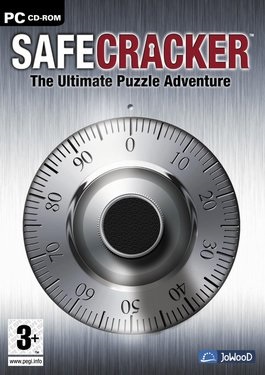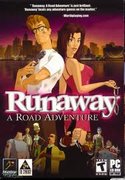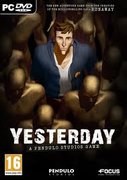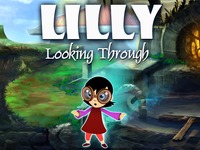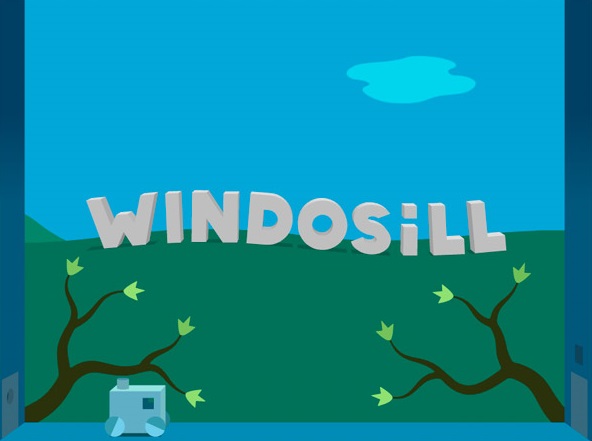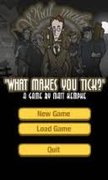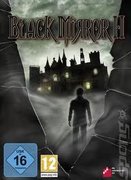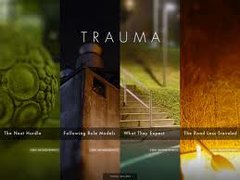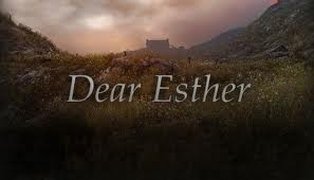 Started

- I've started quite a few games - but many will fail to sustain my interest for the extended hours necessary to complete them even with walkthrough in hand...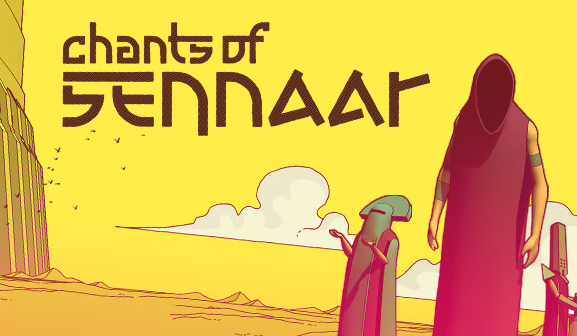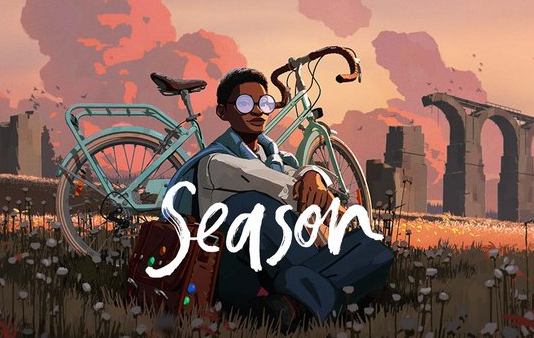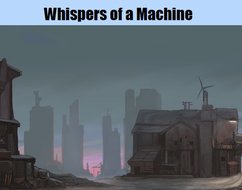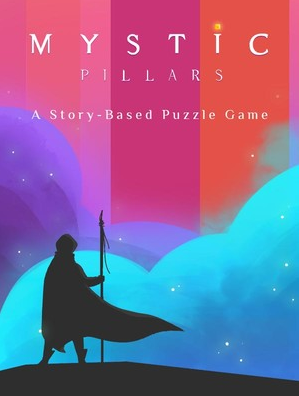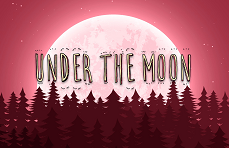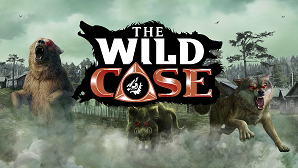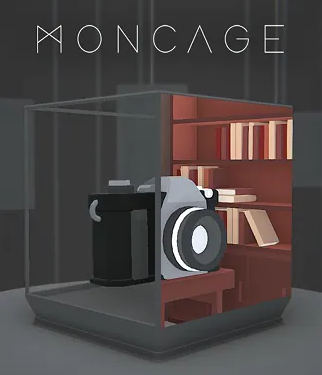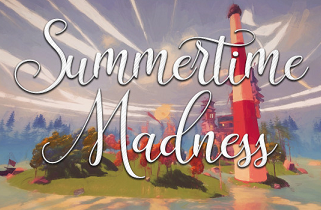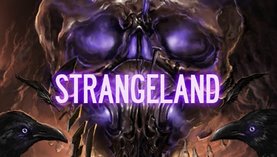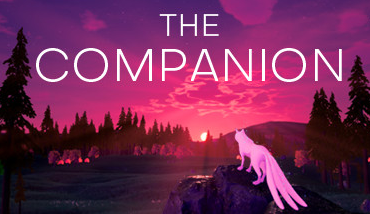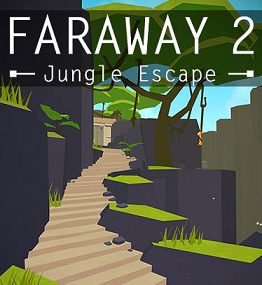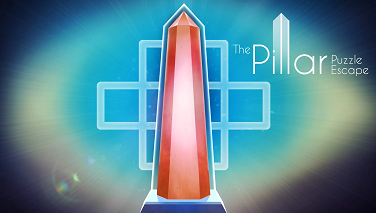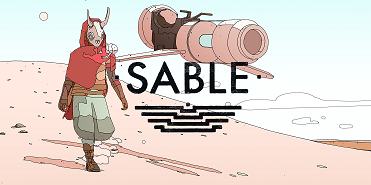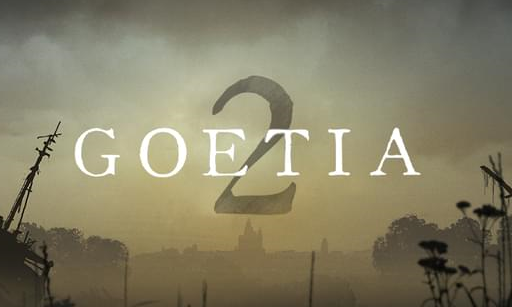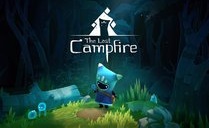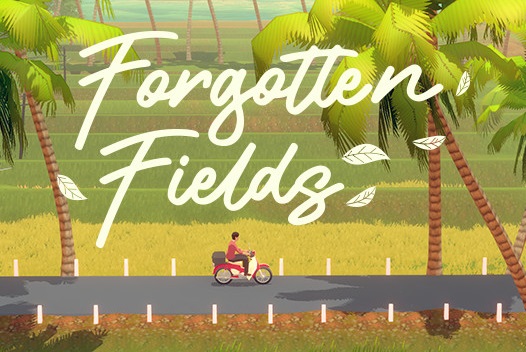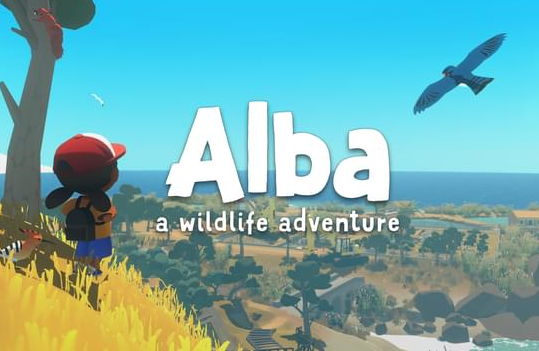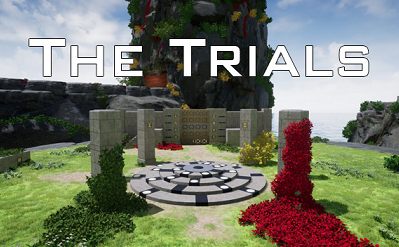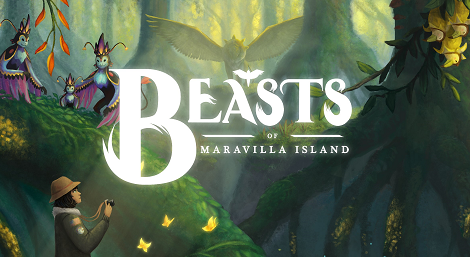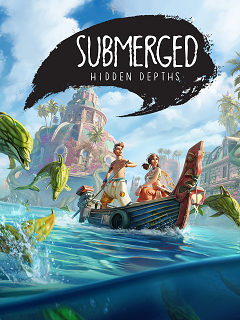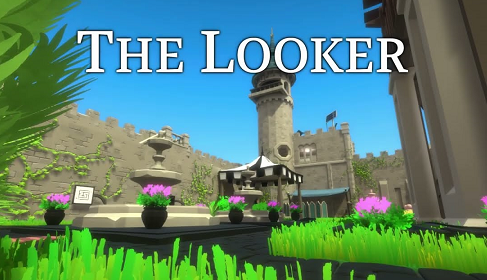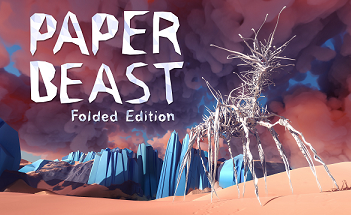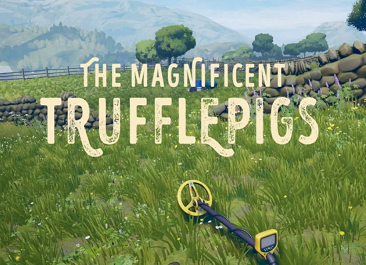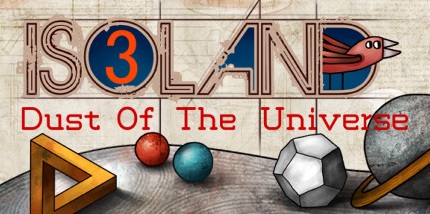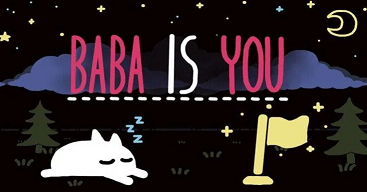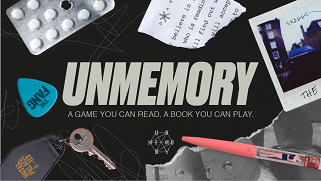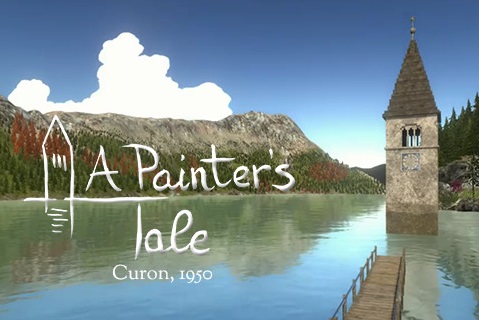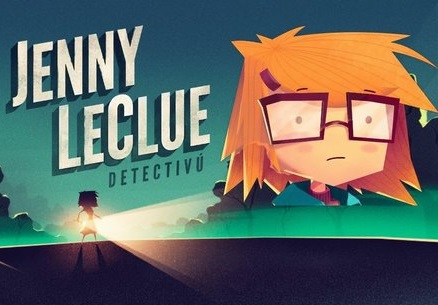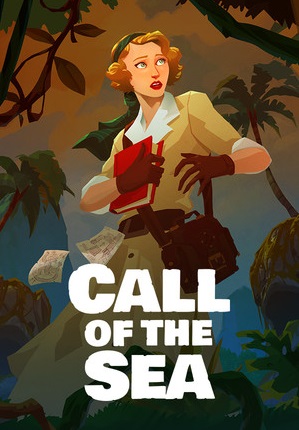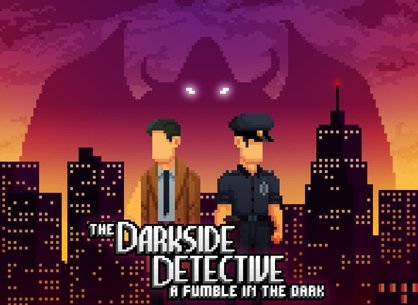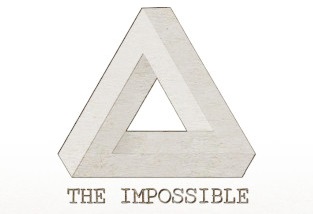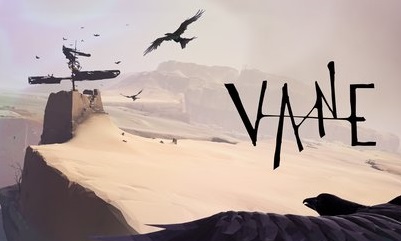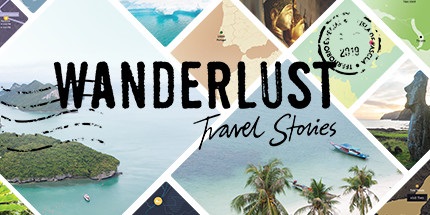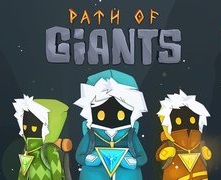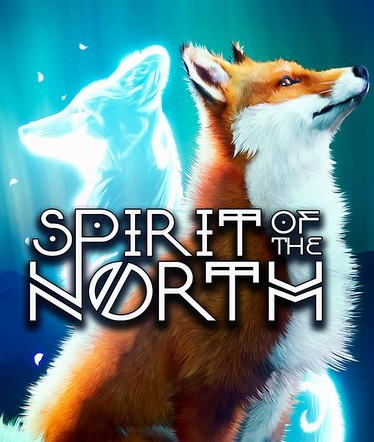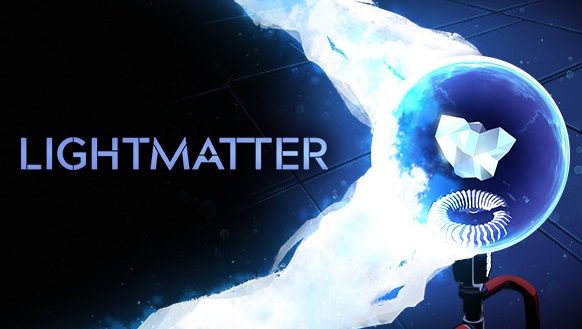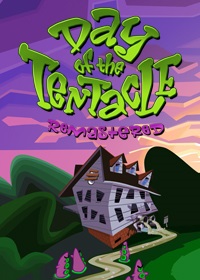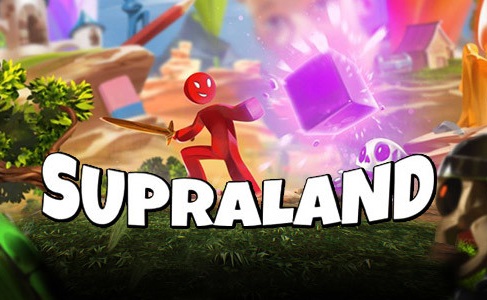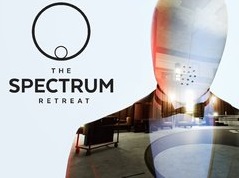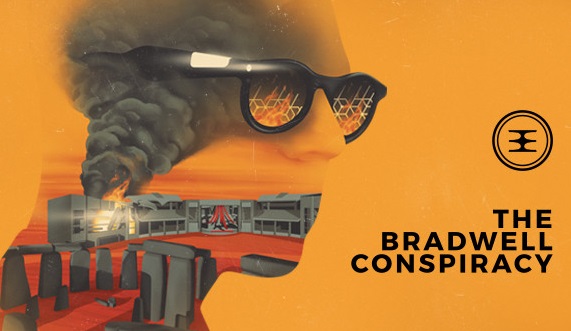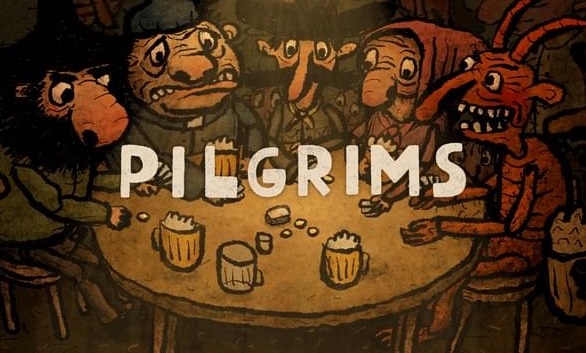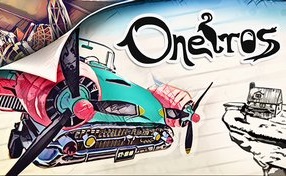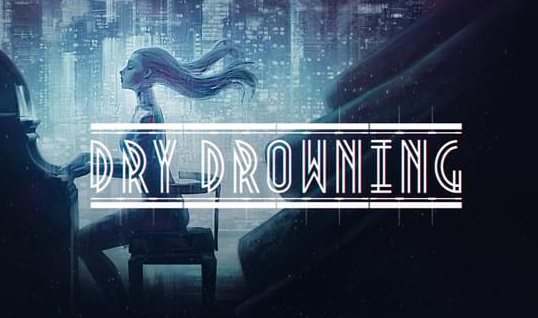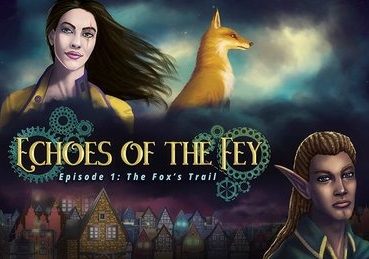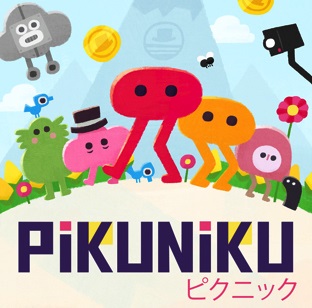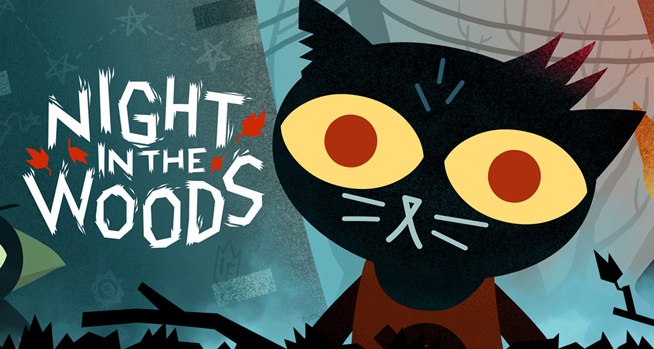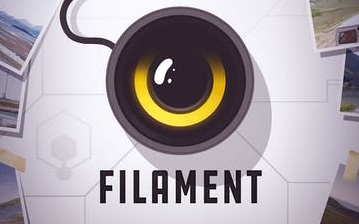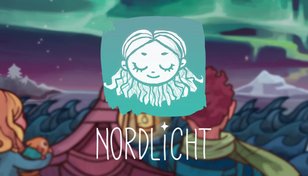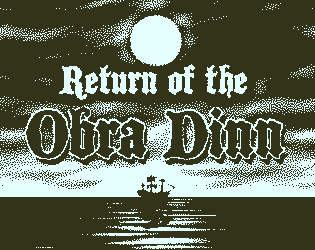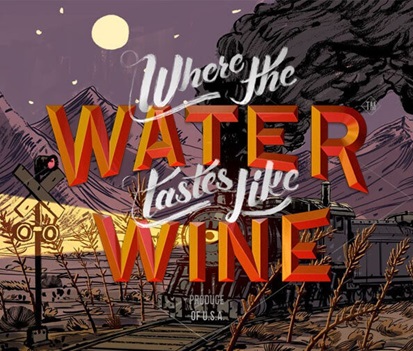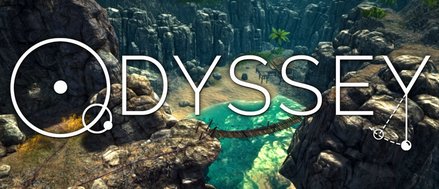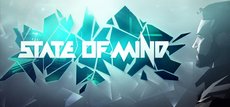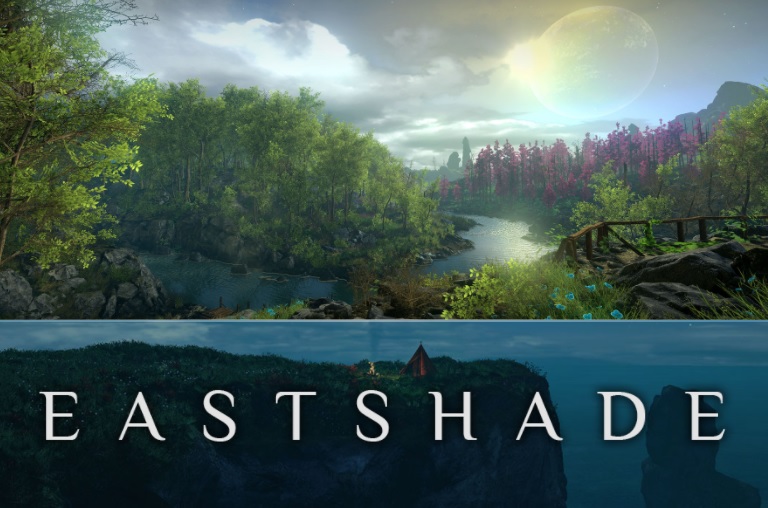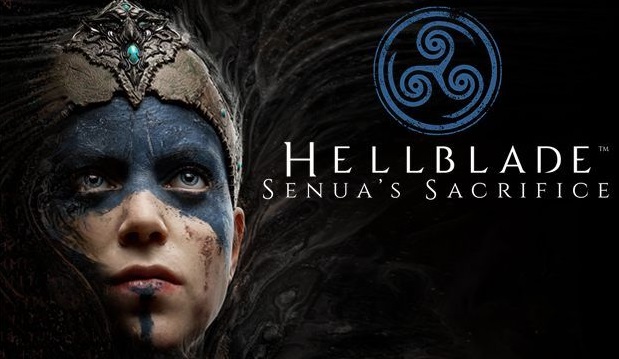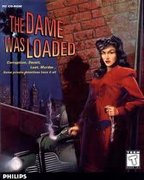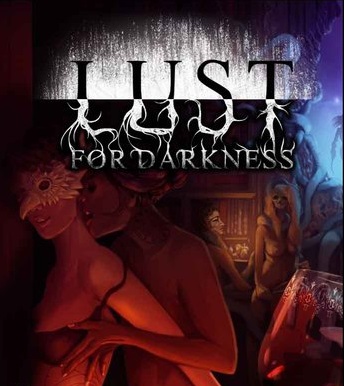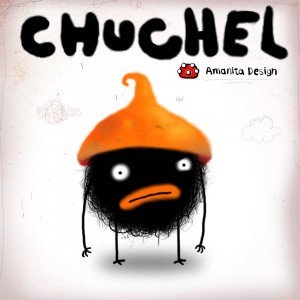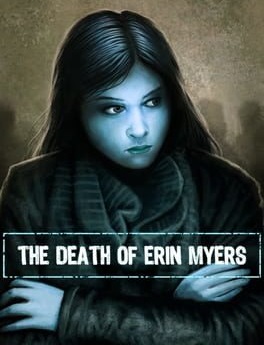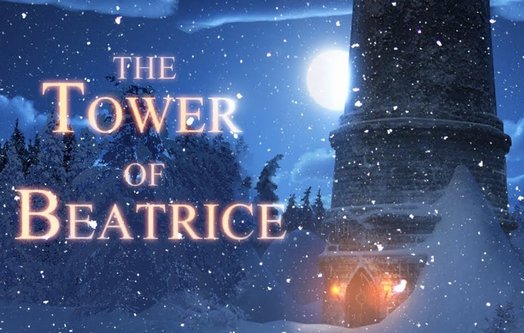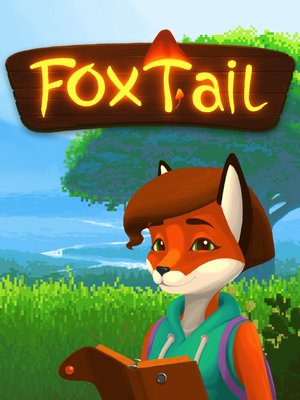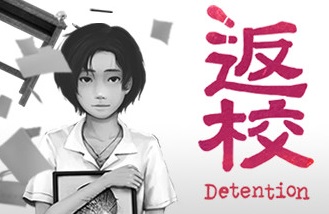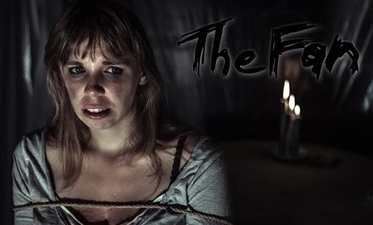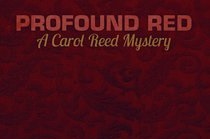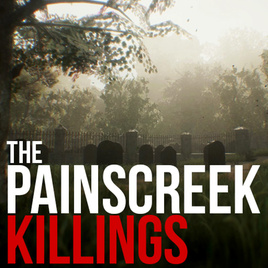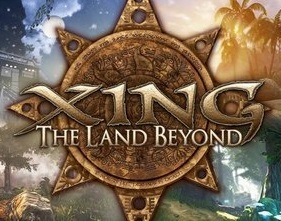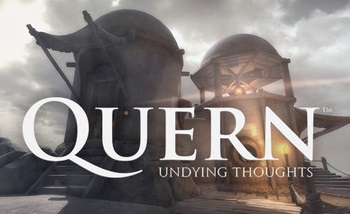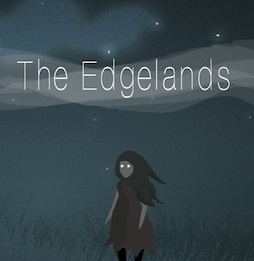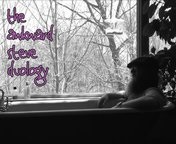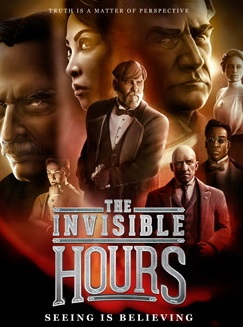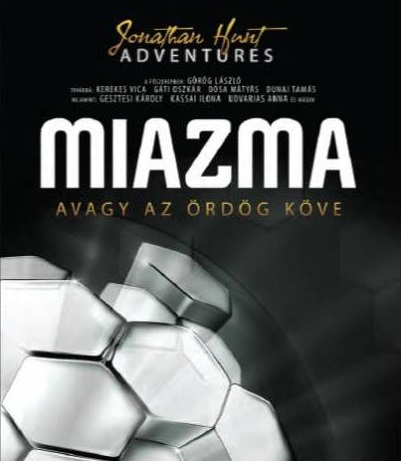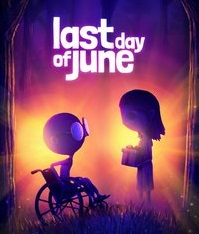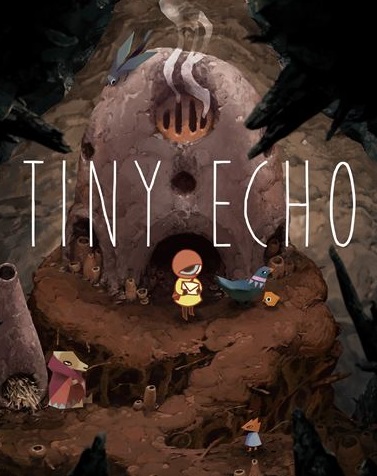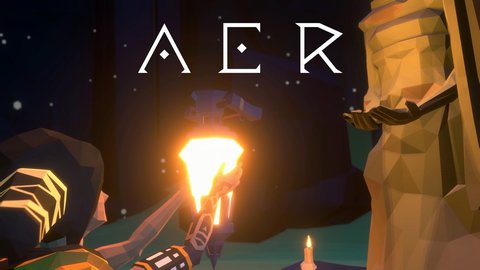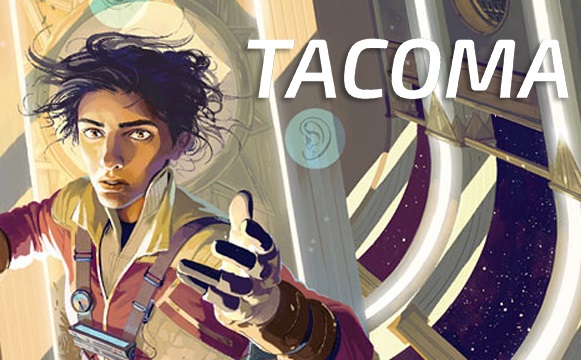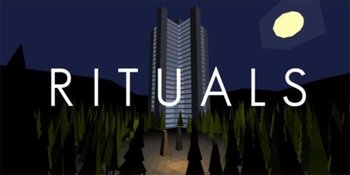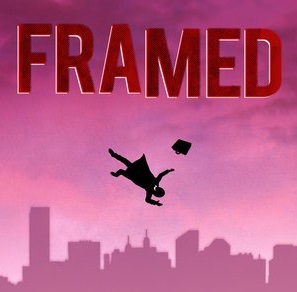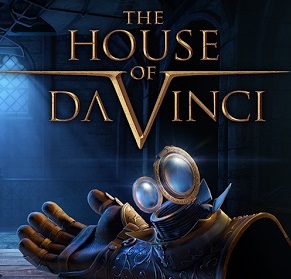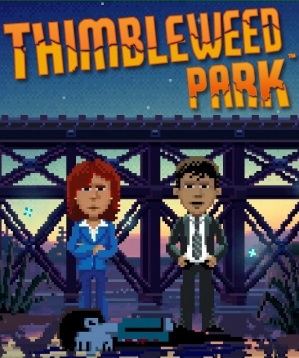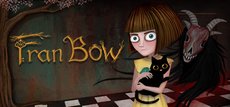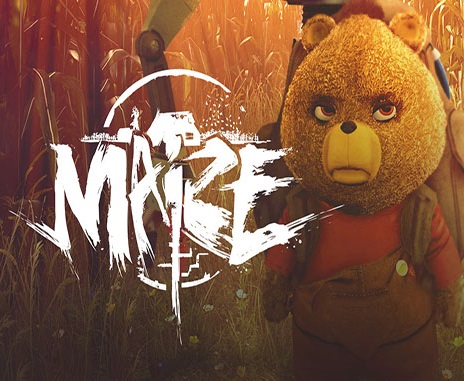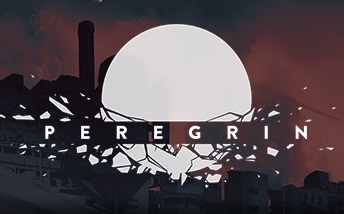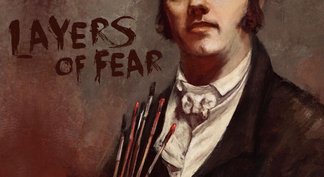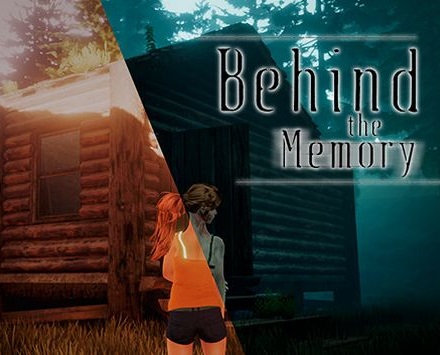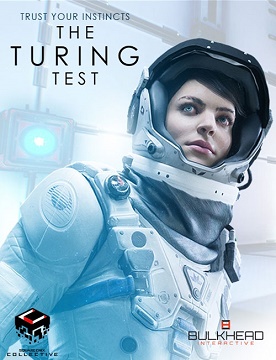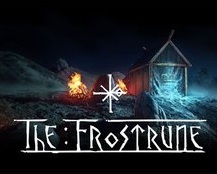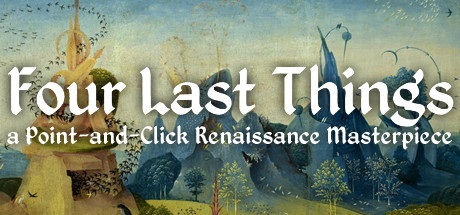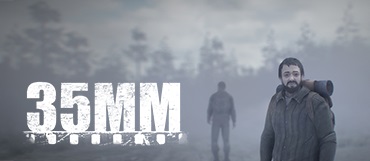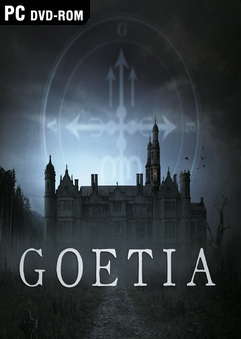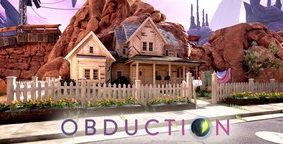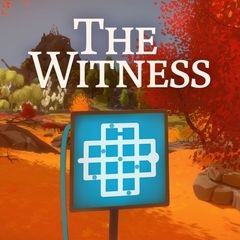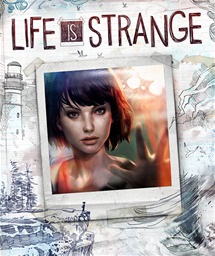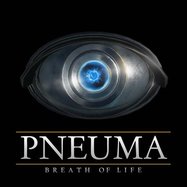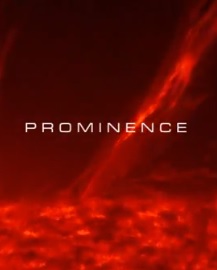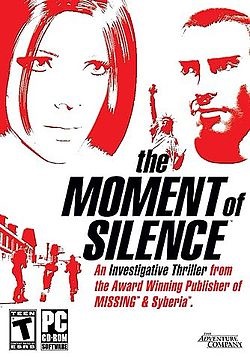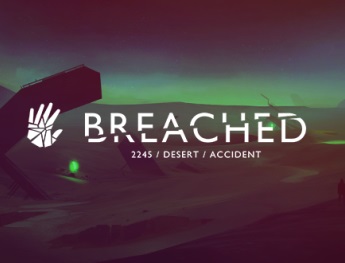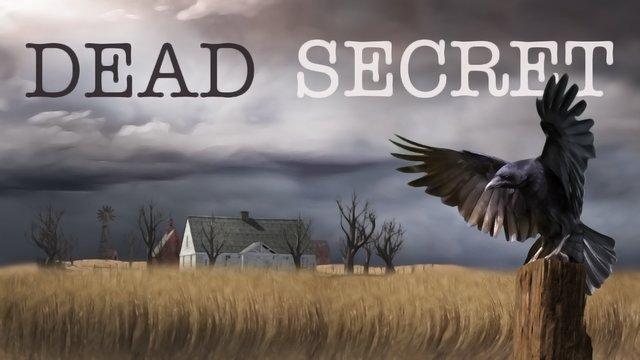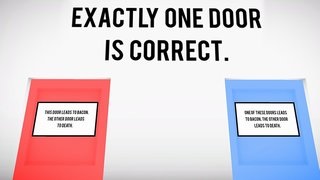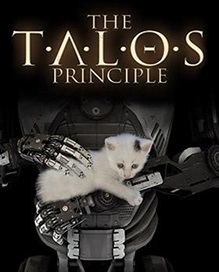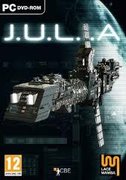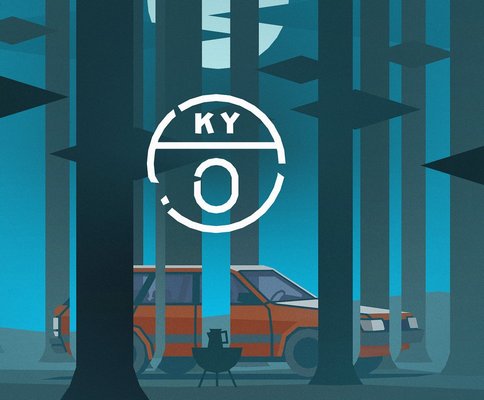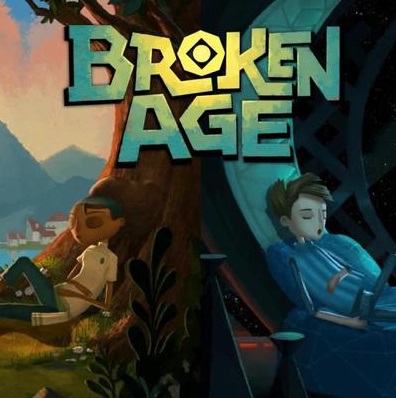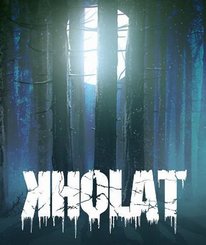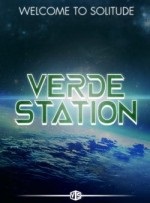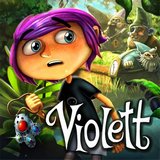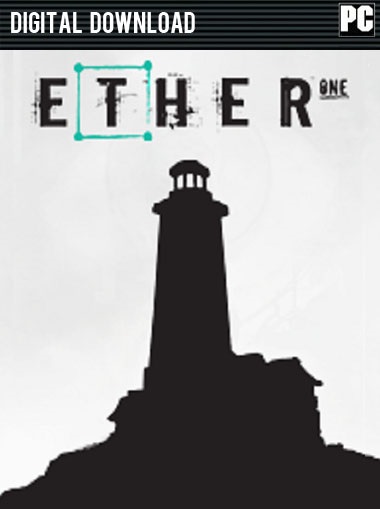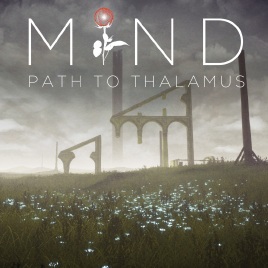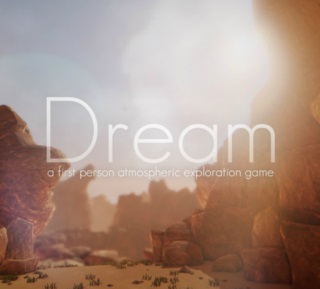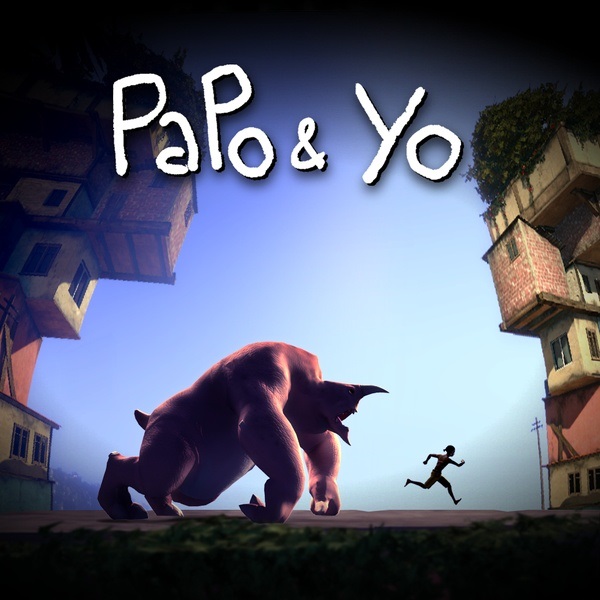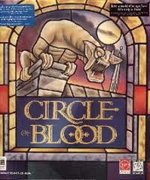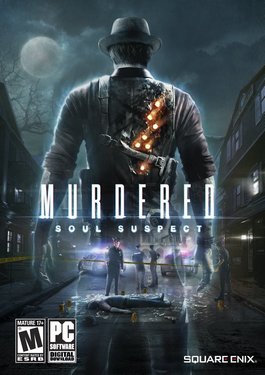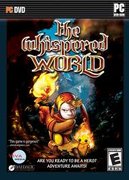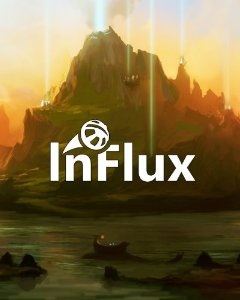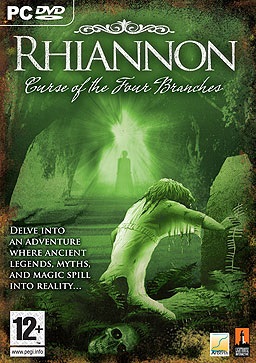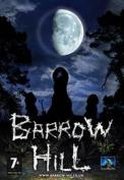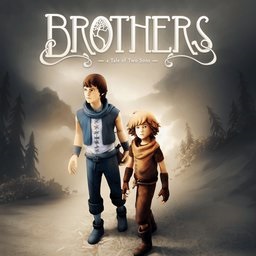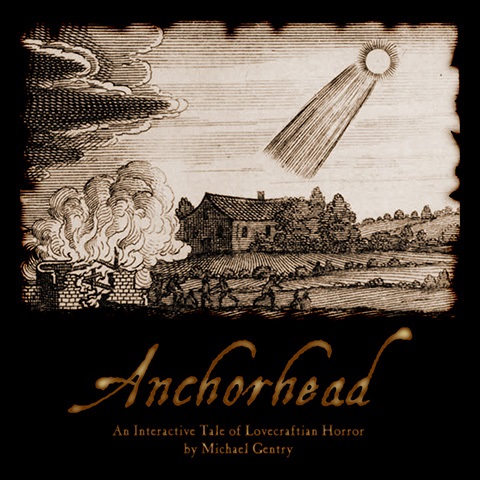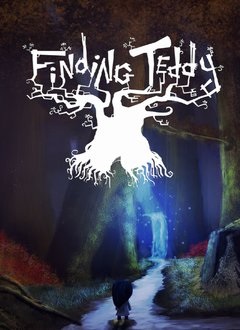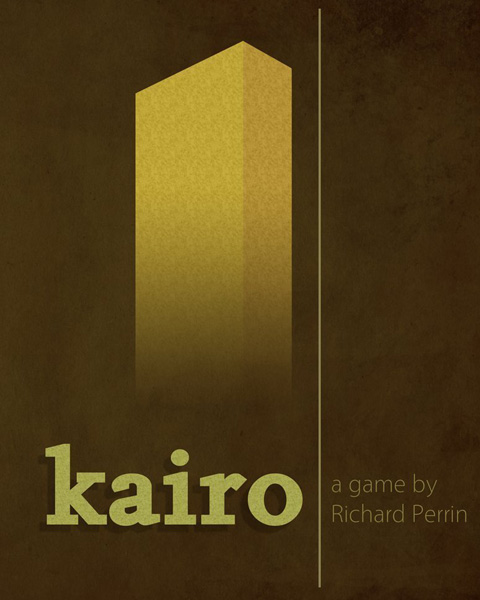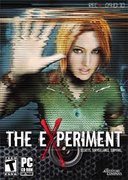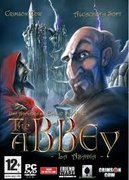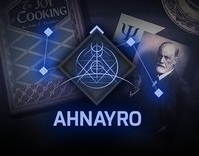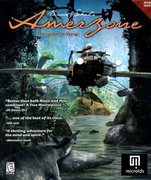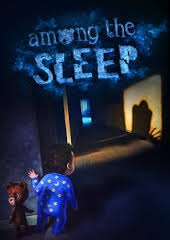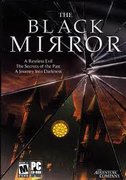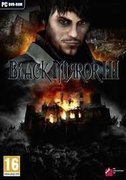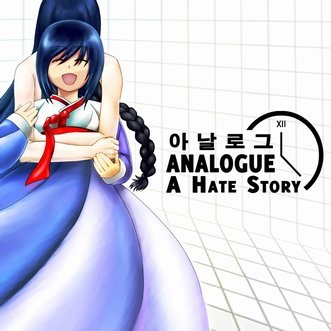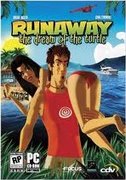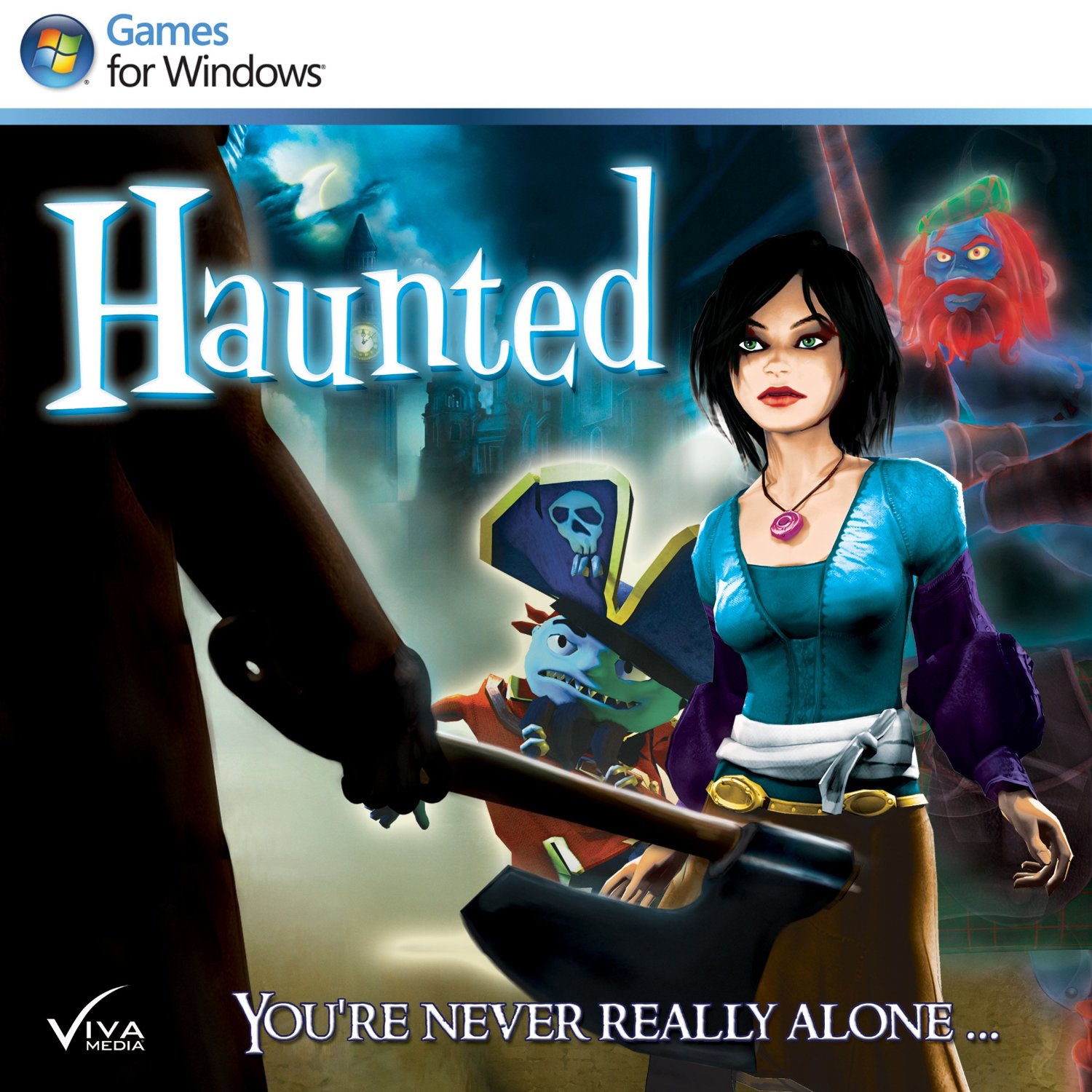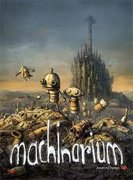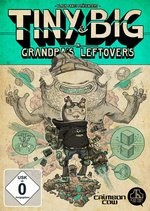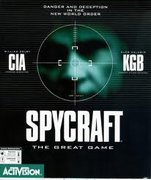 Backlog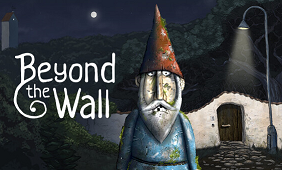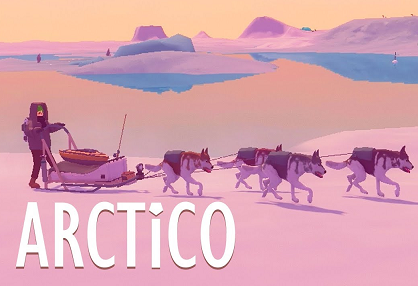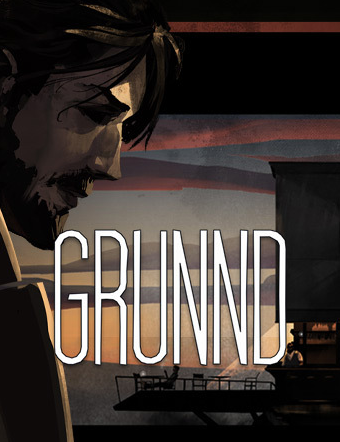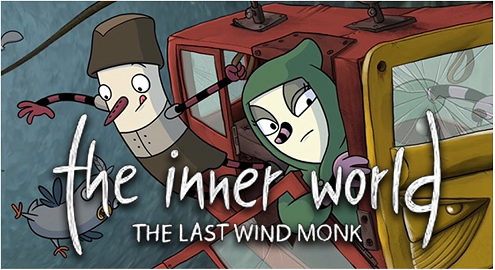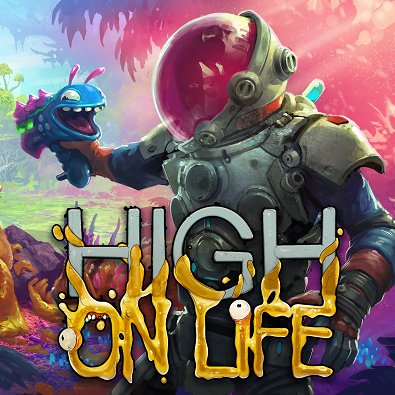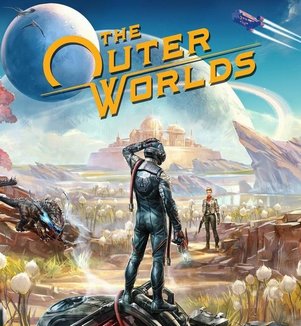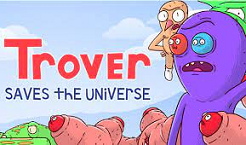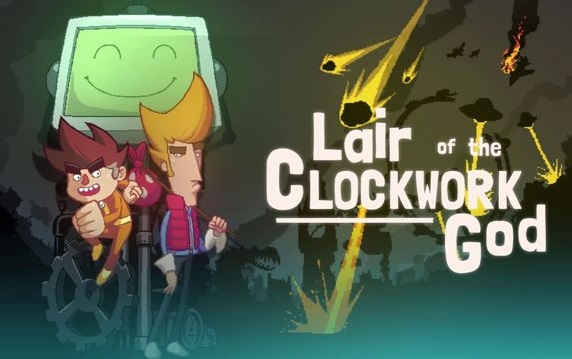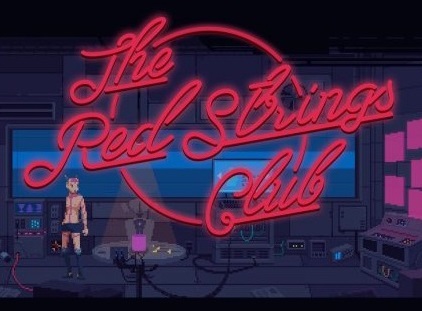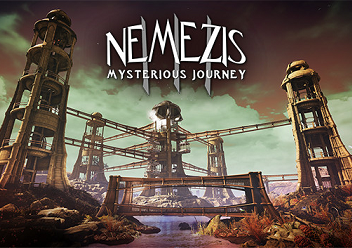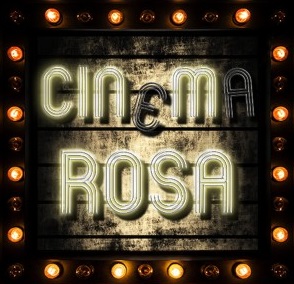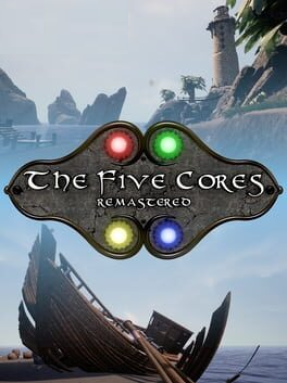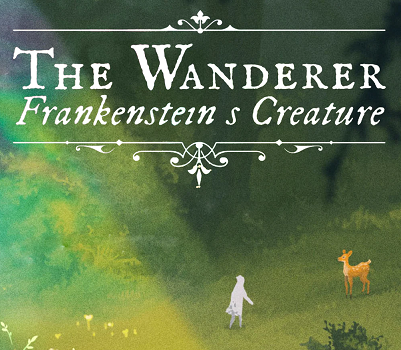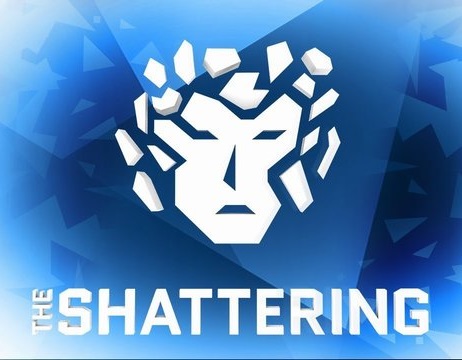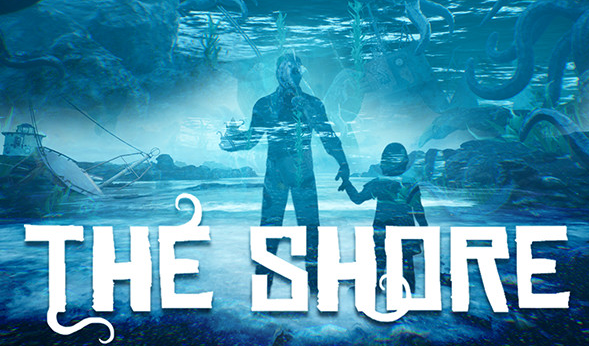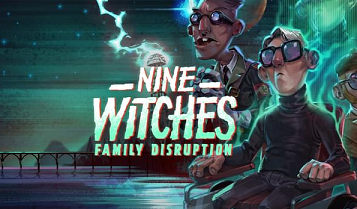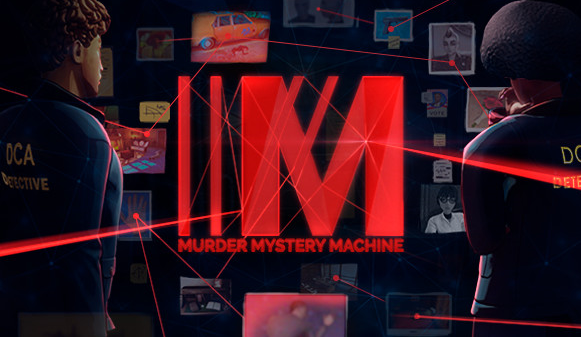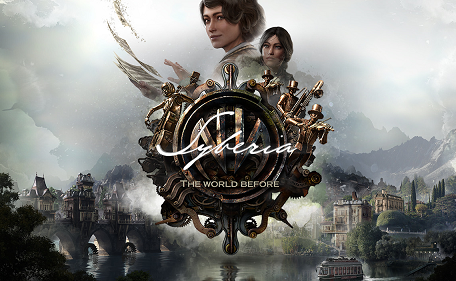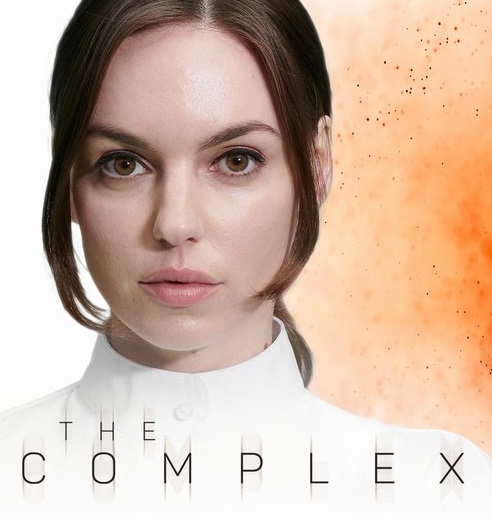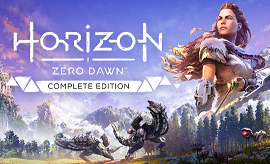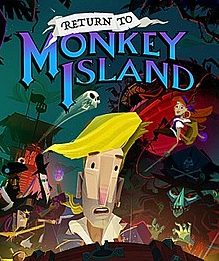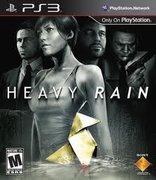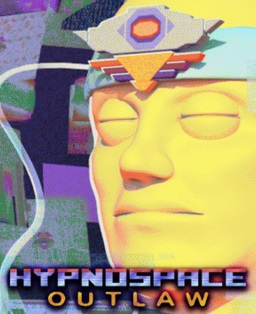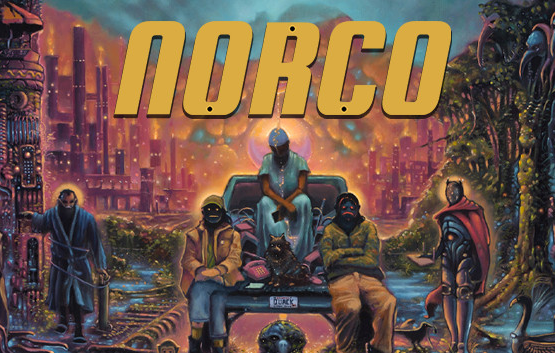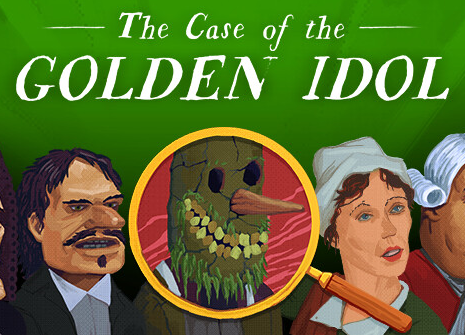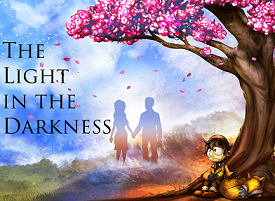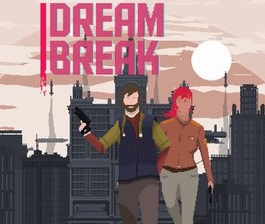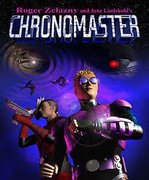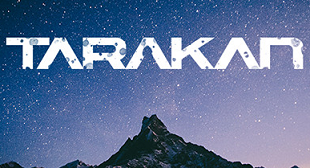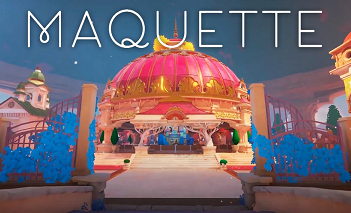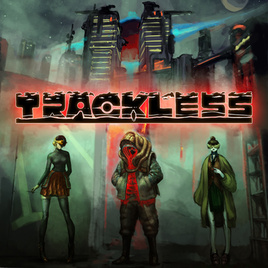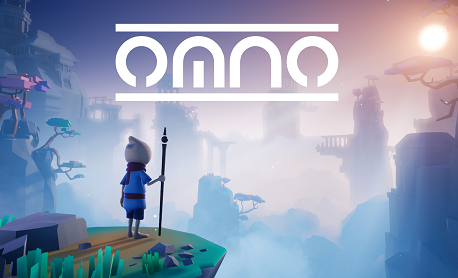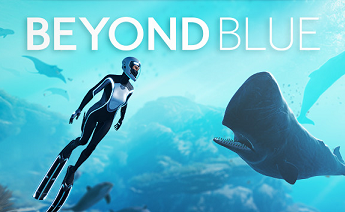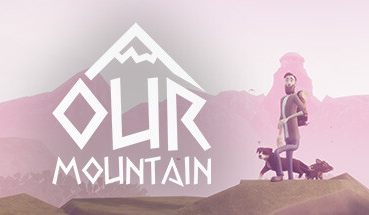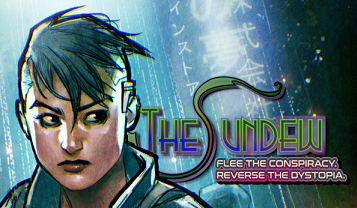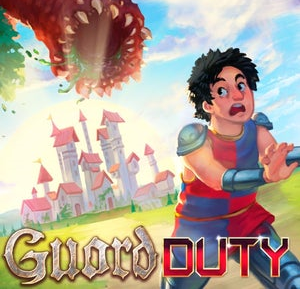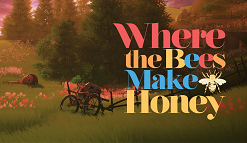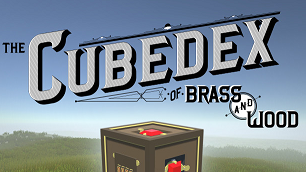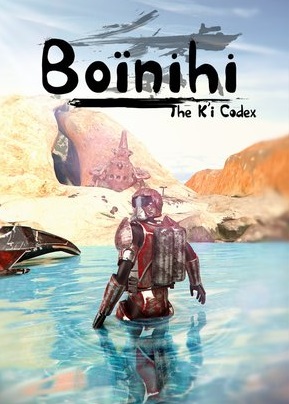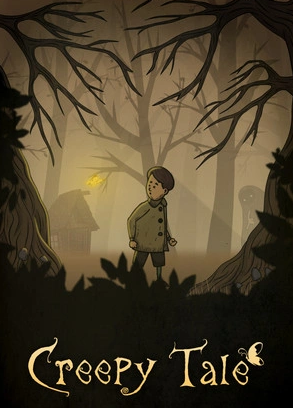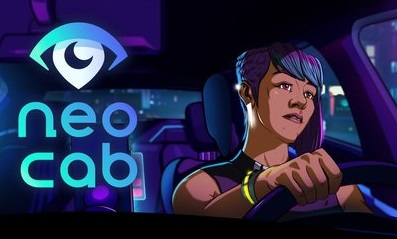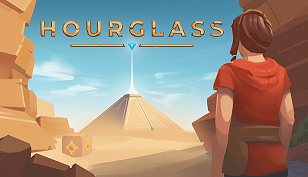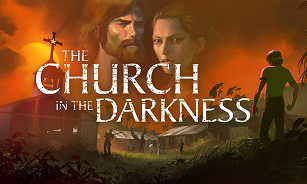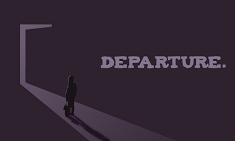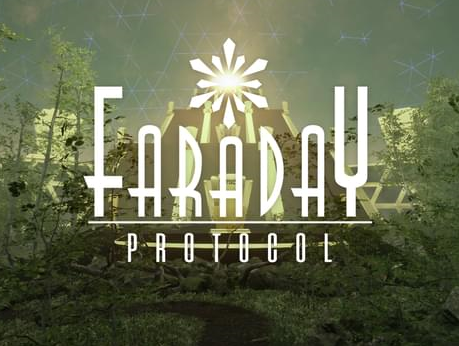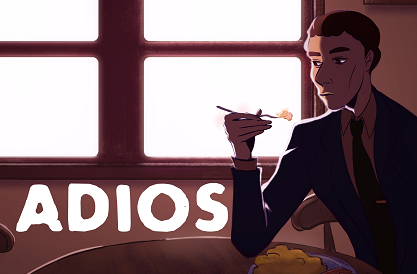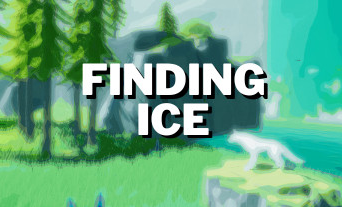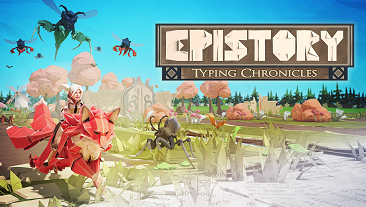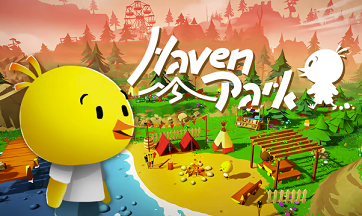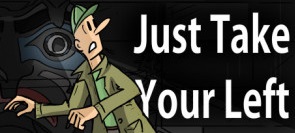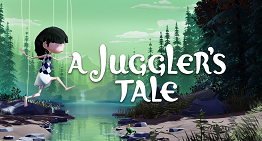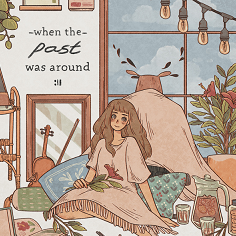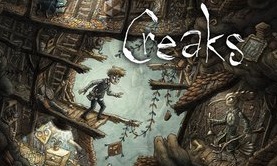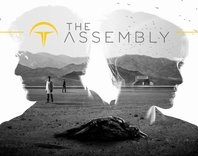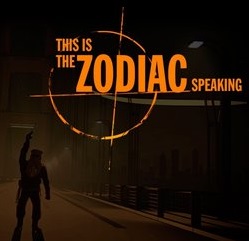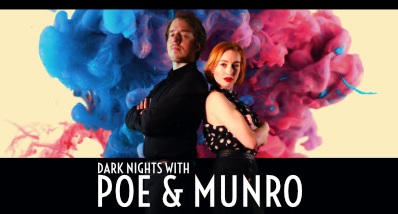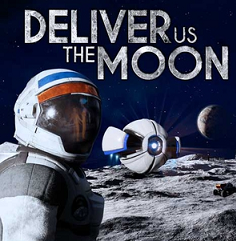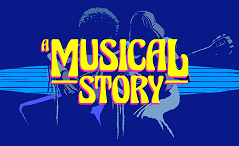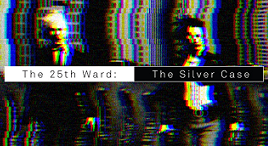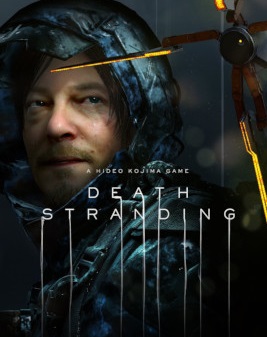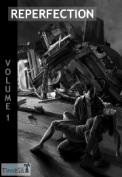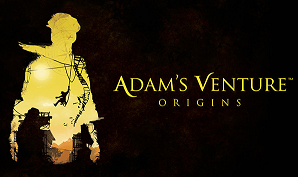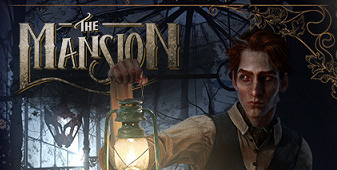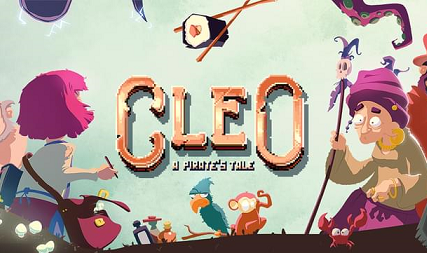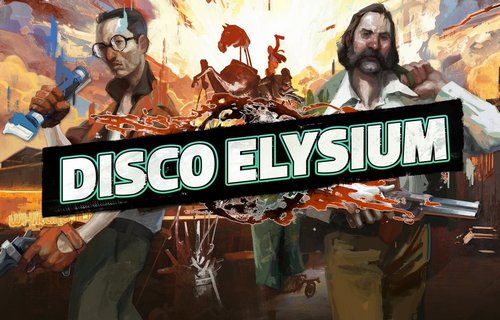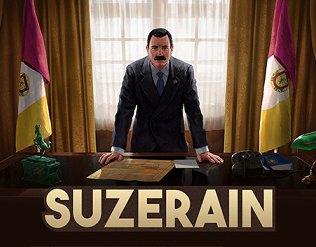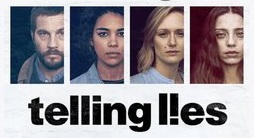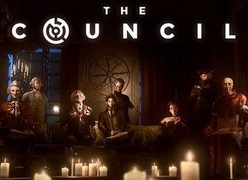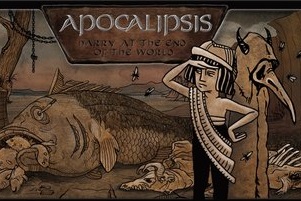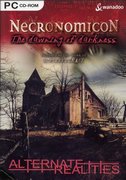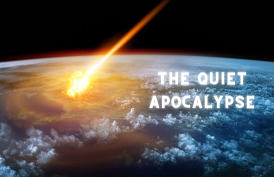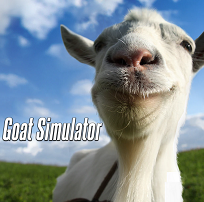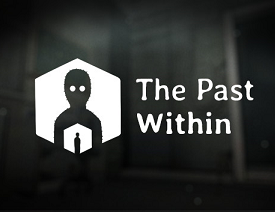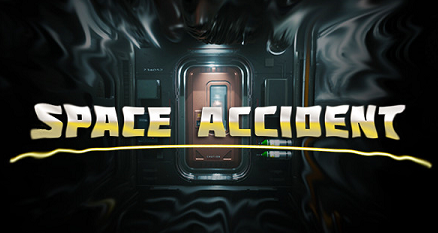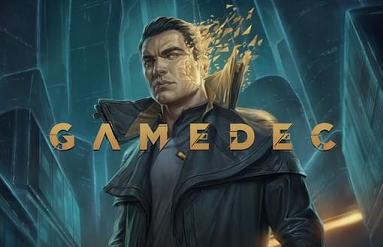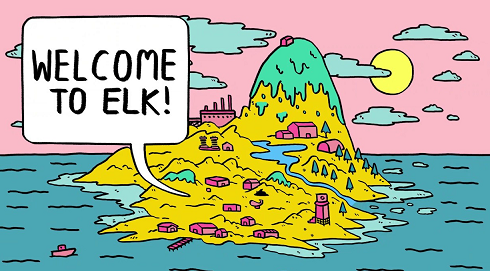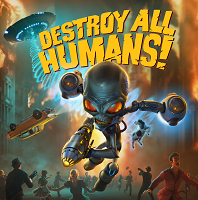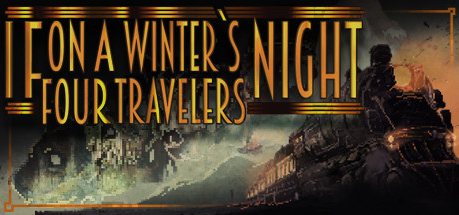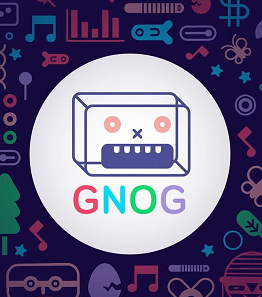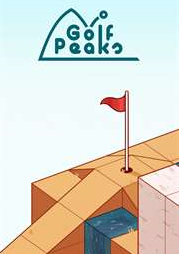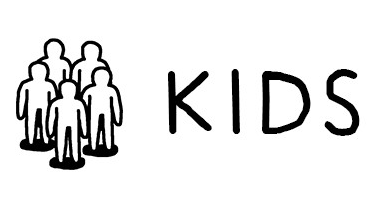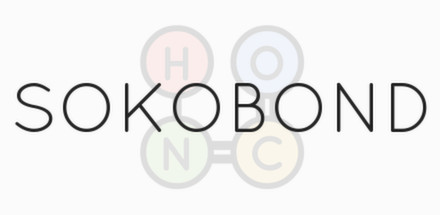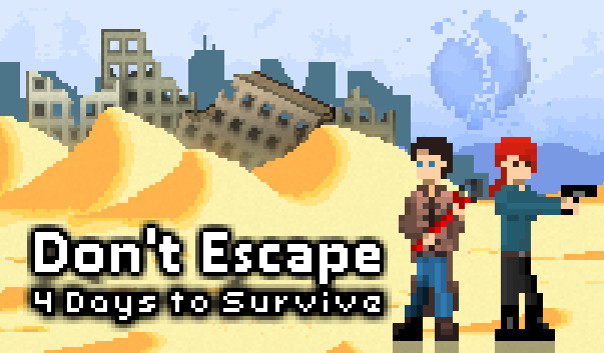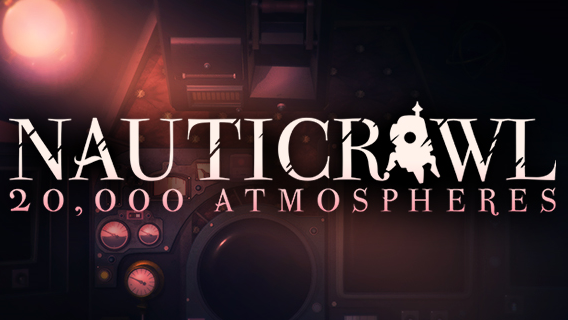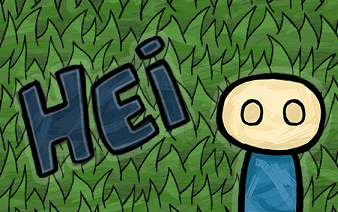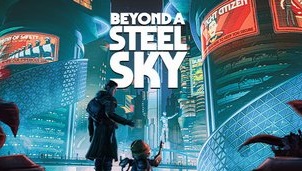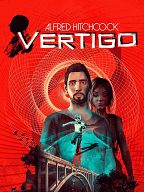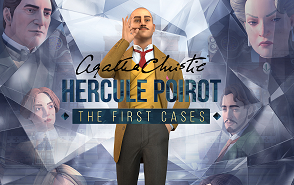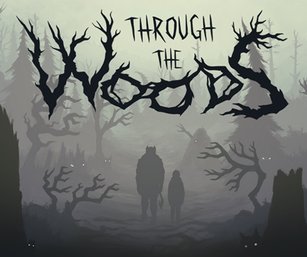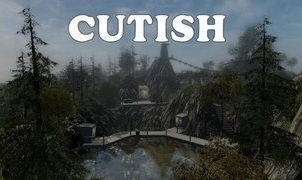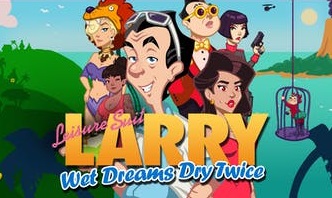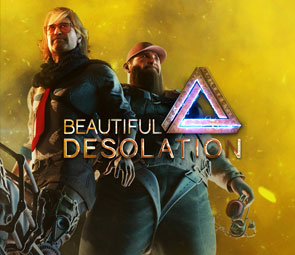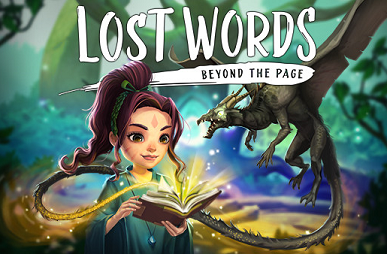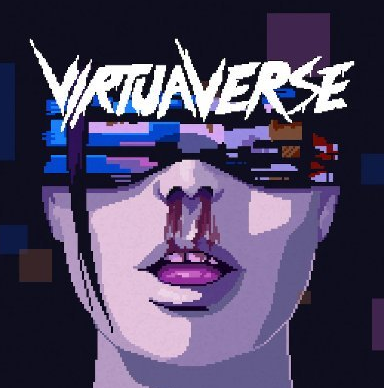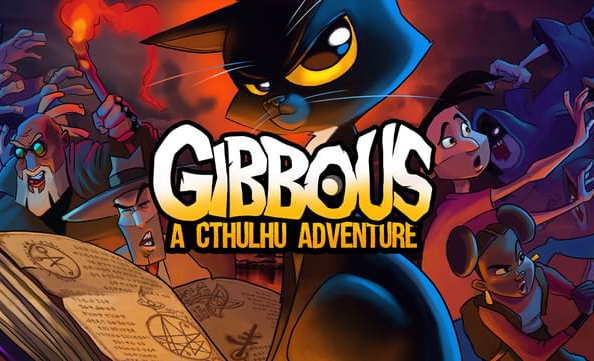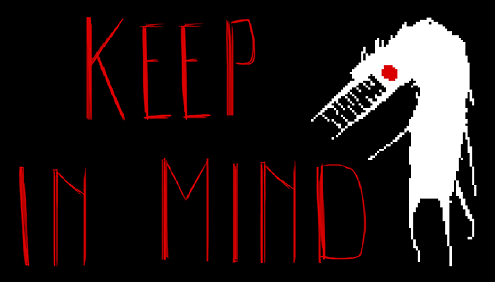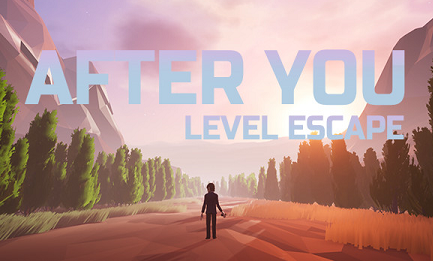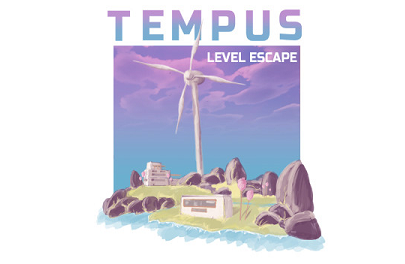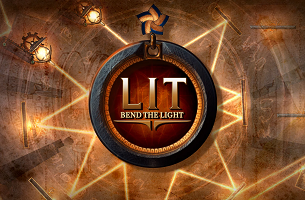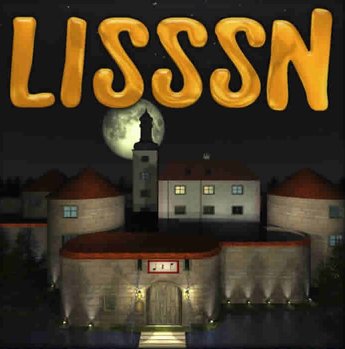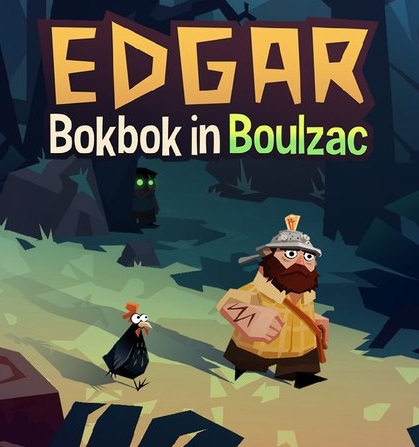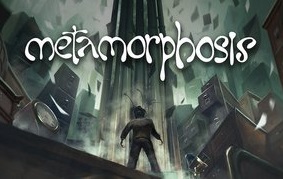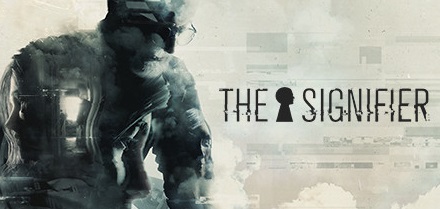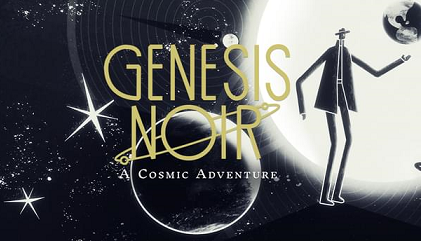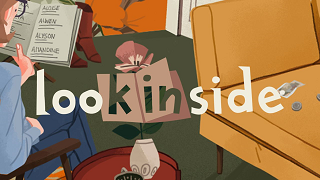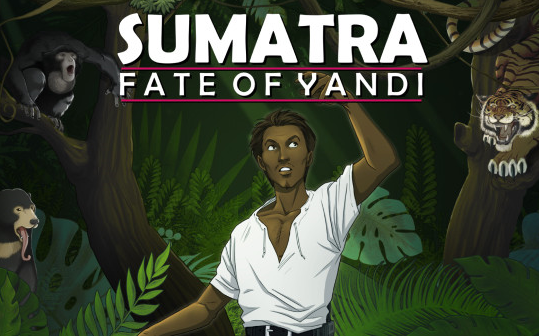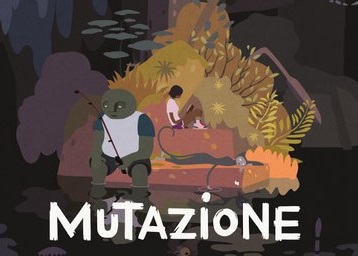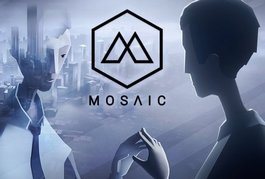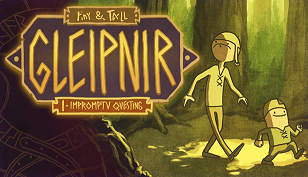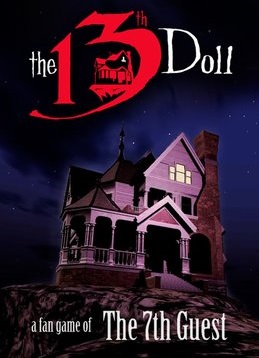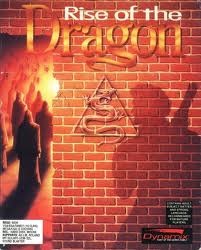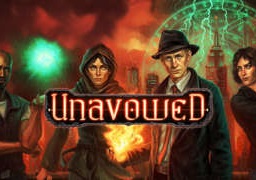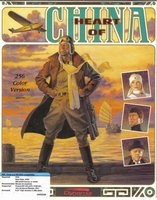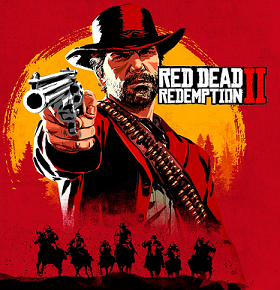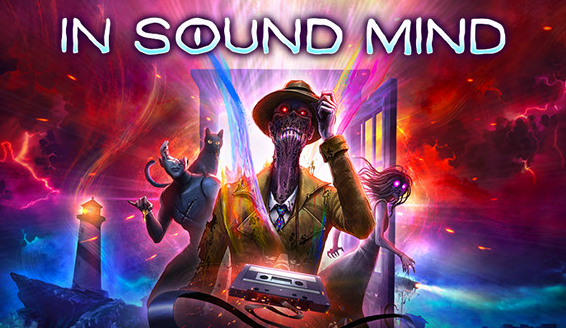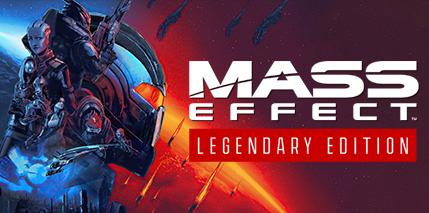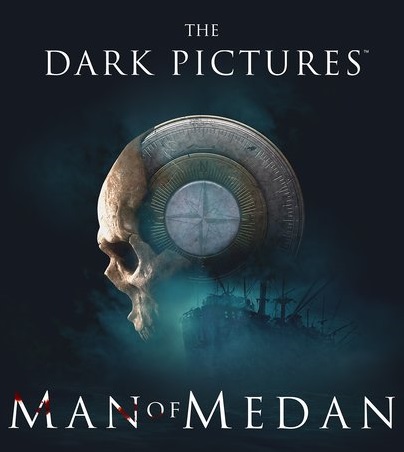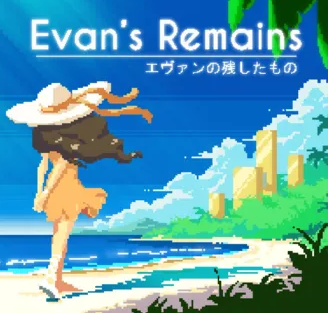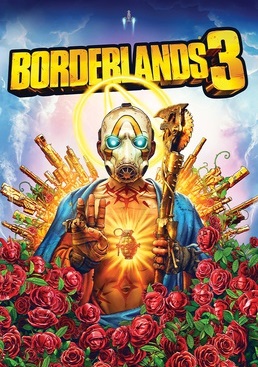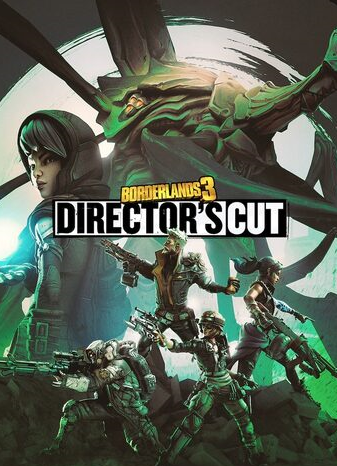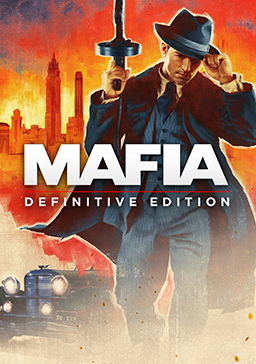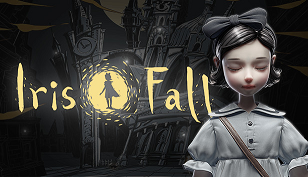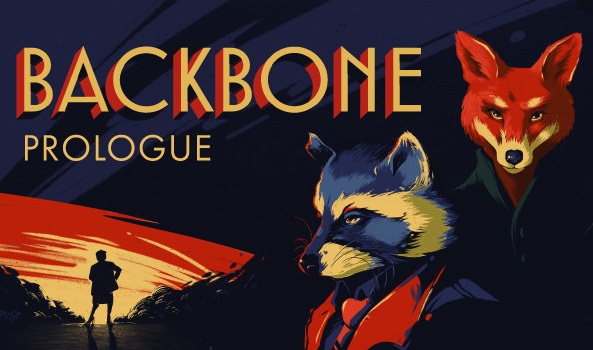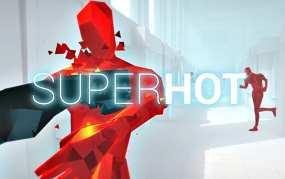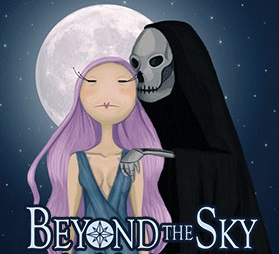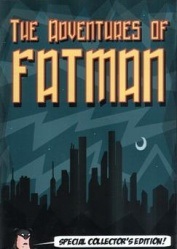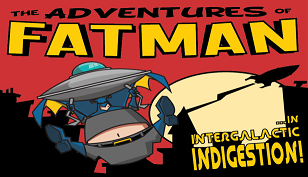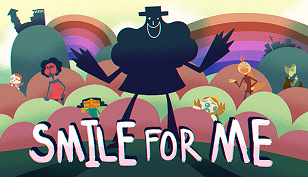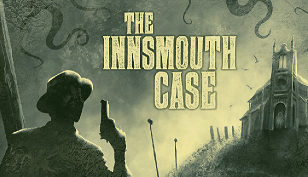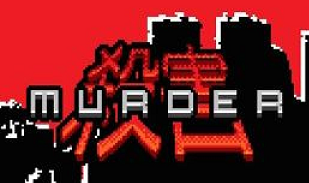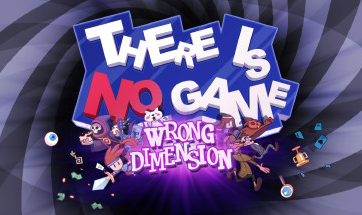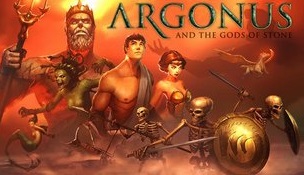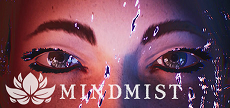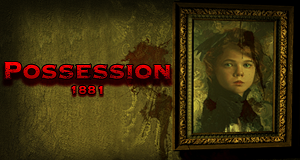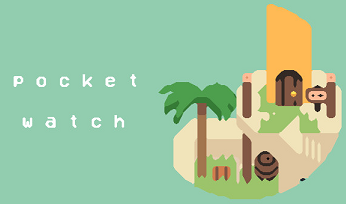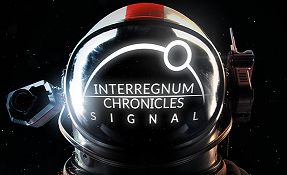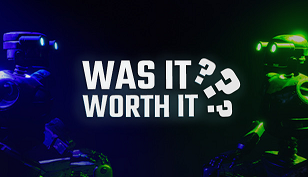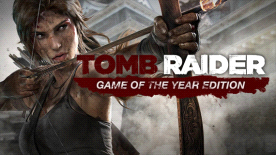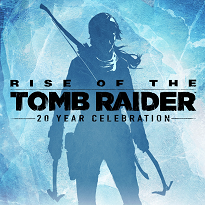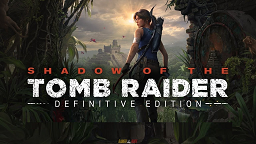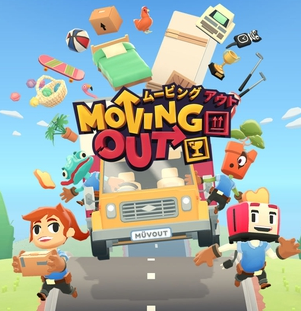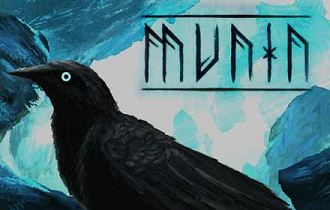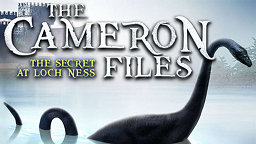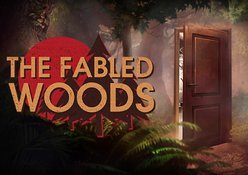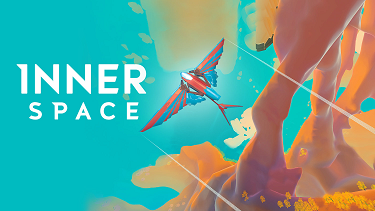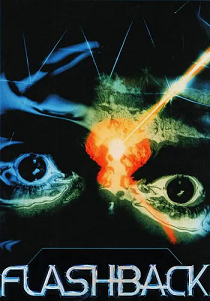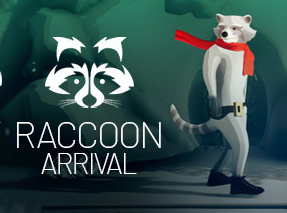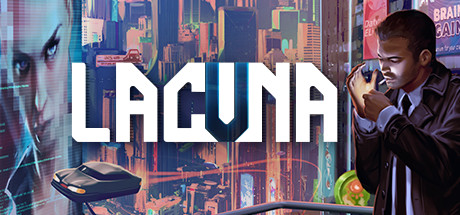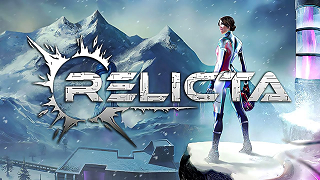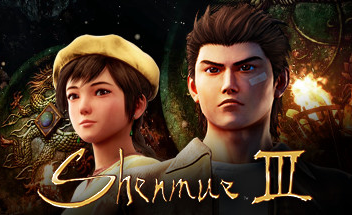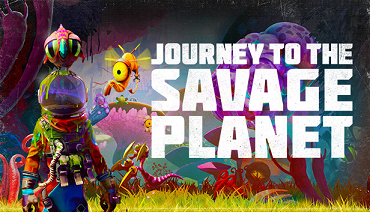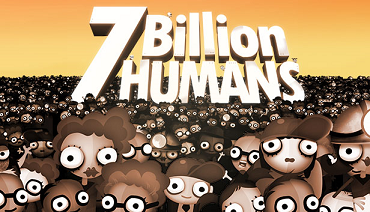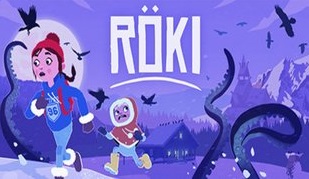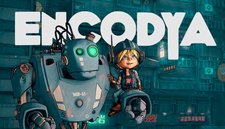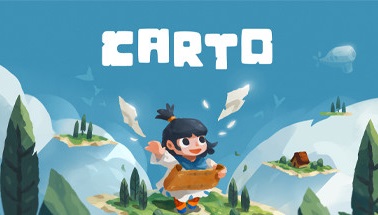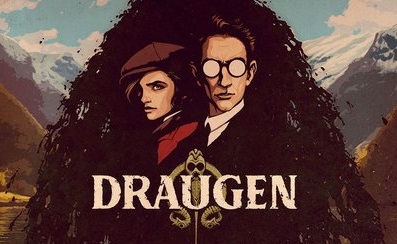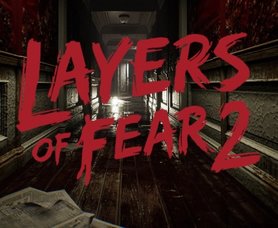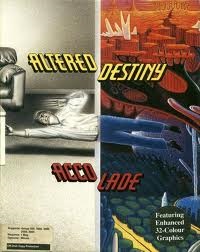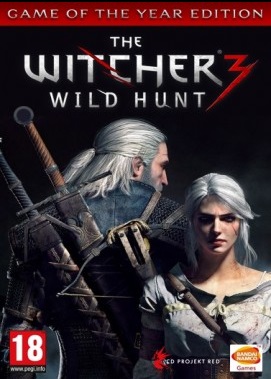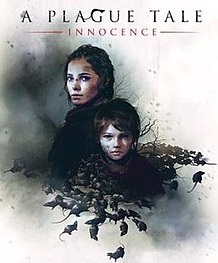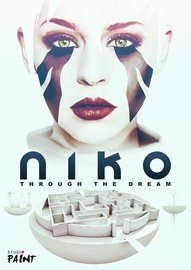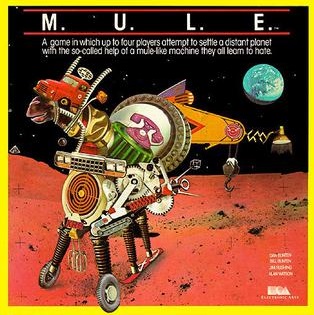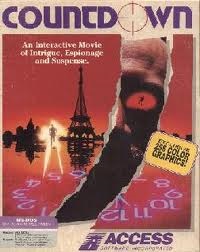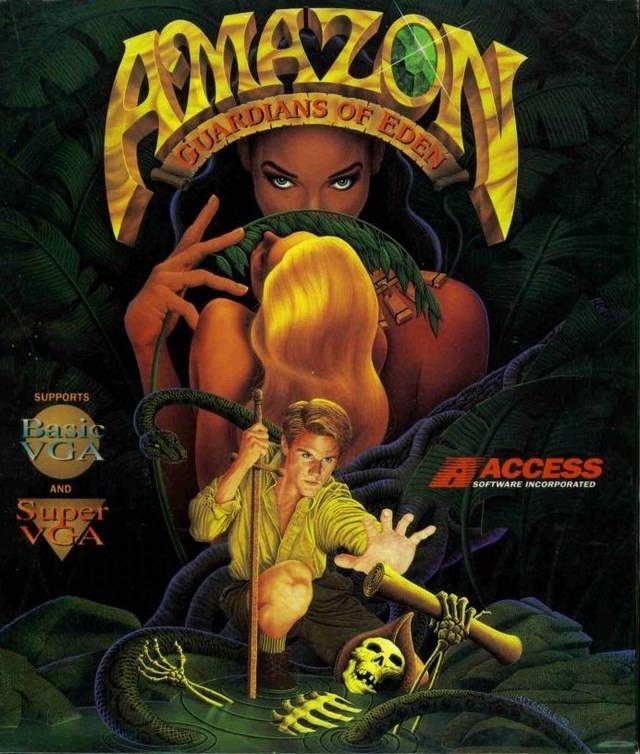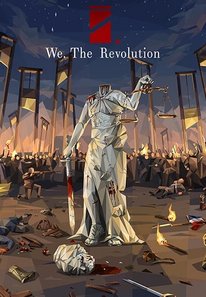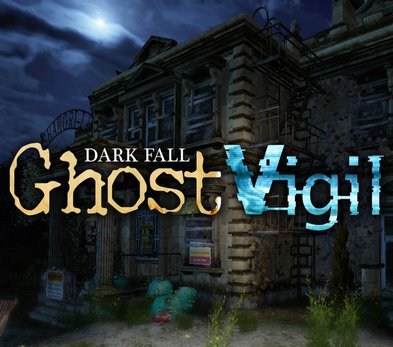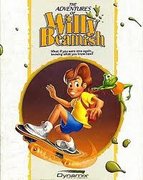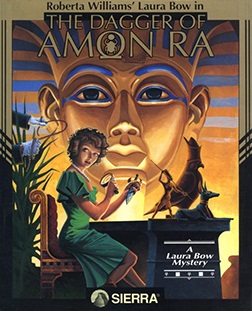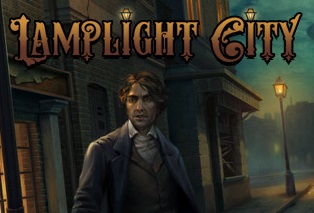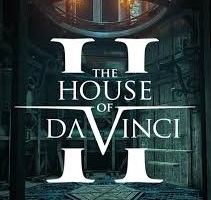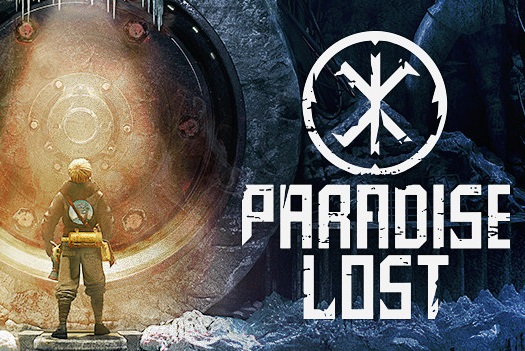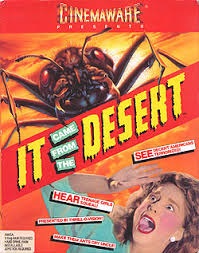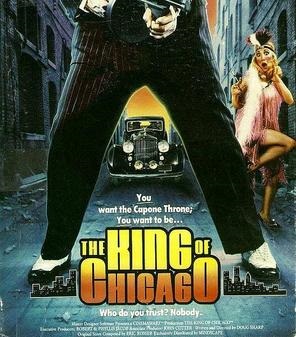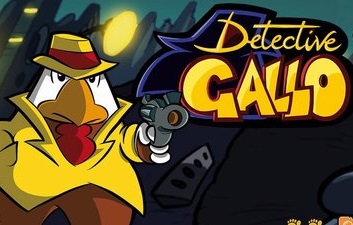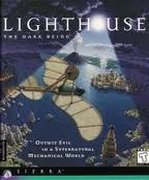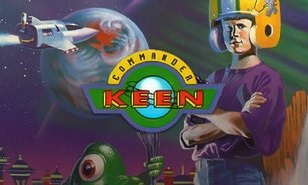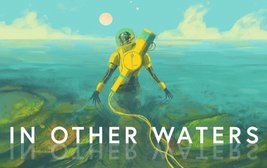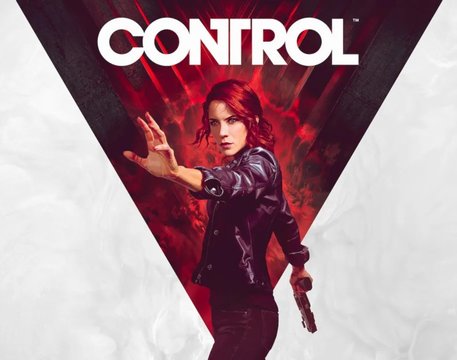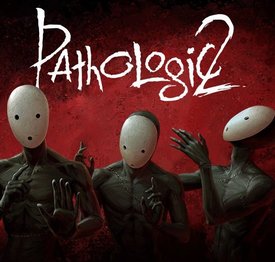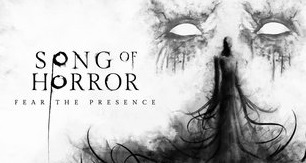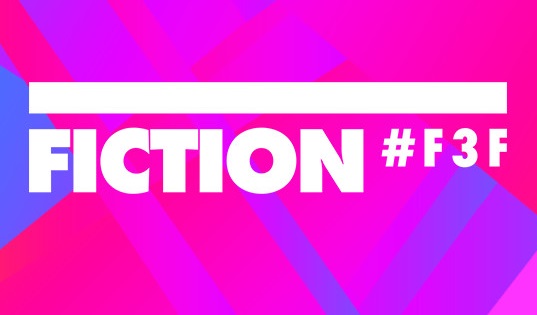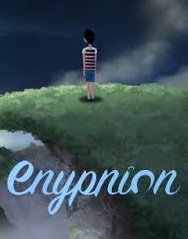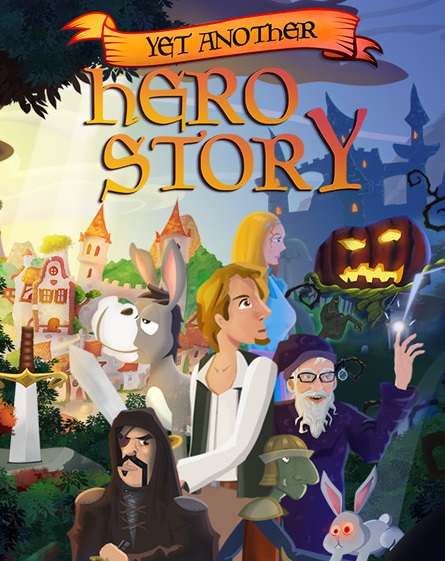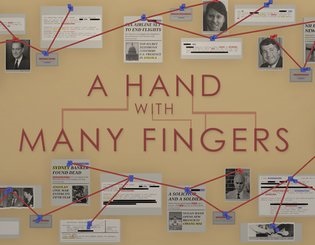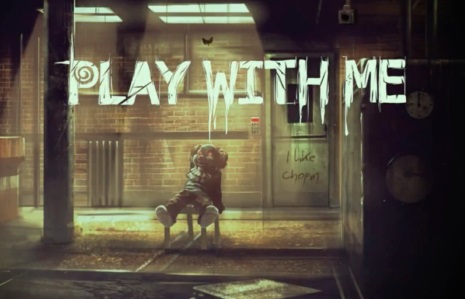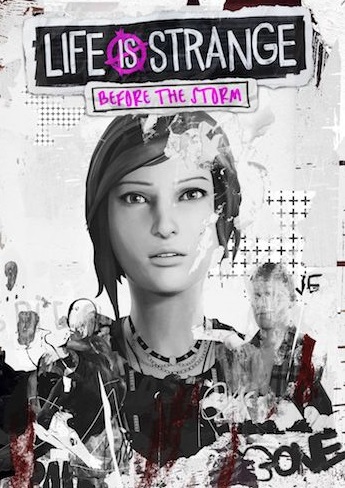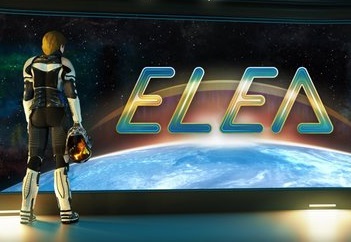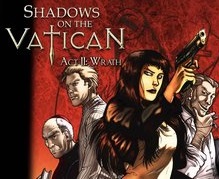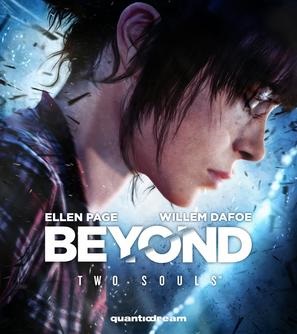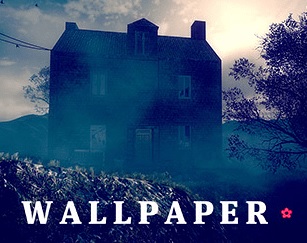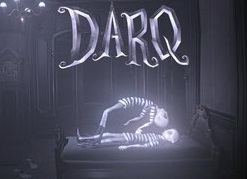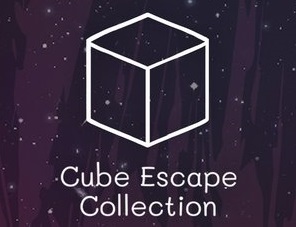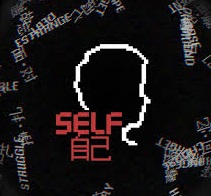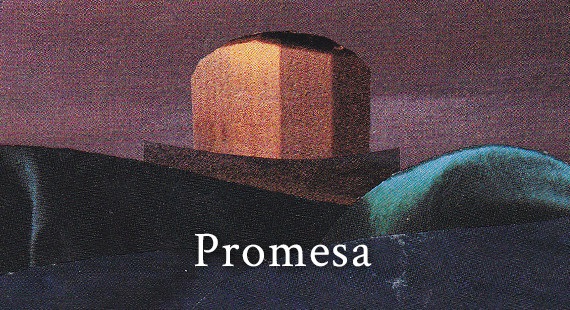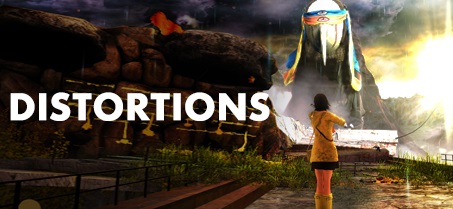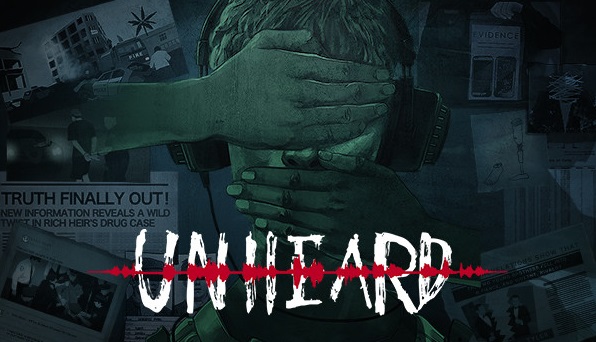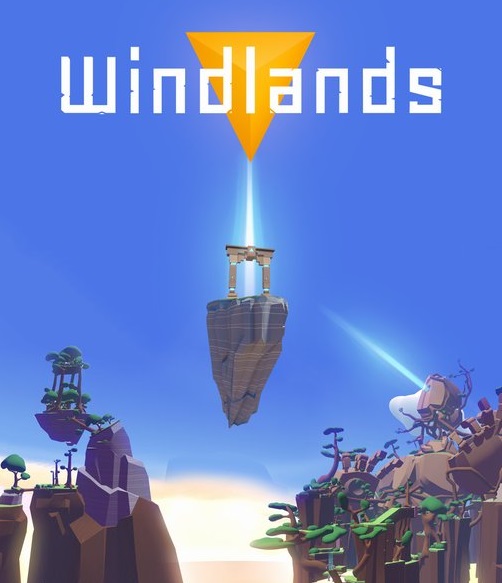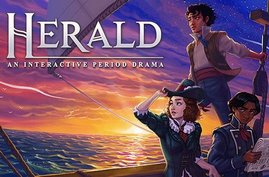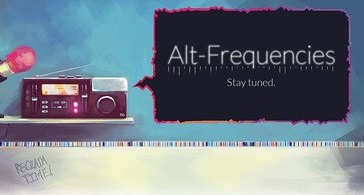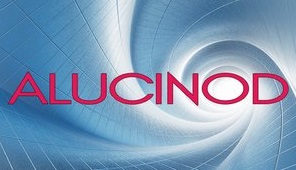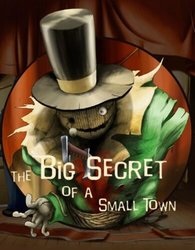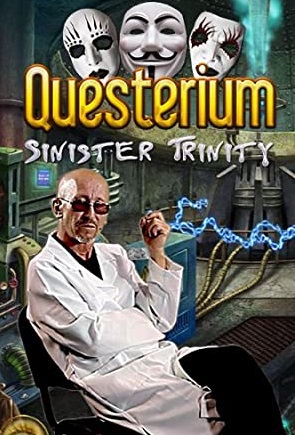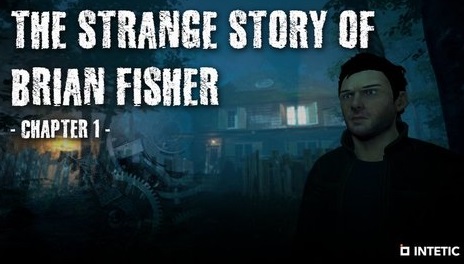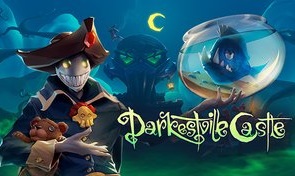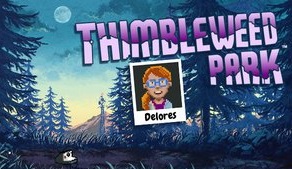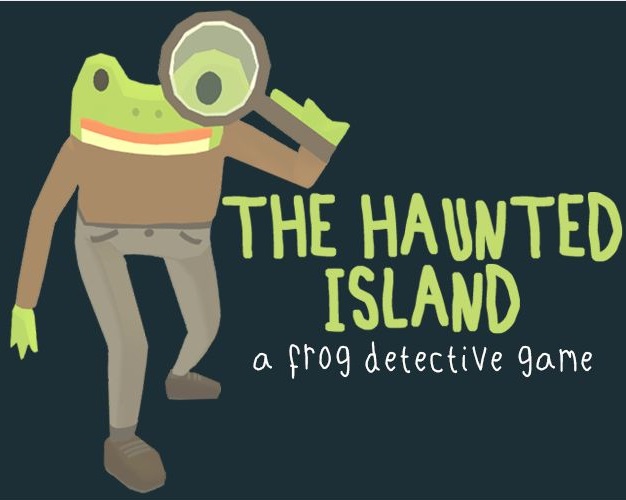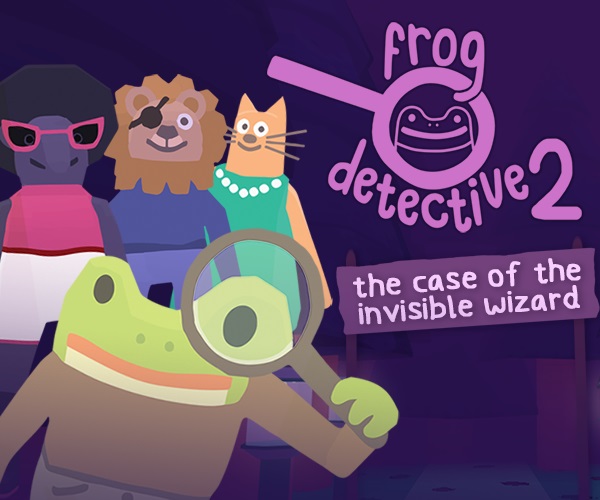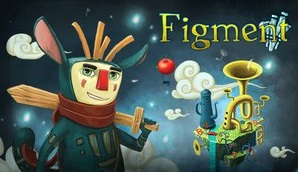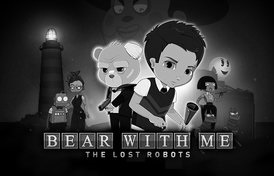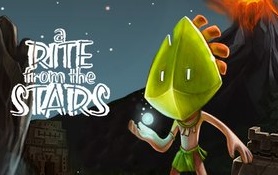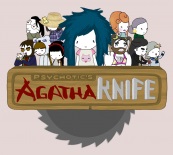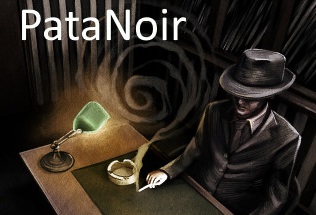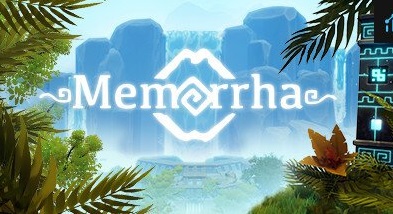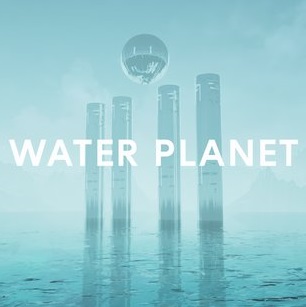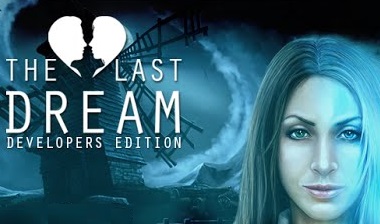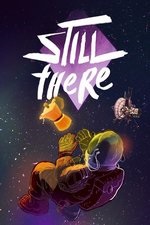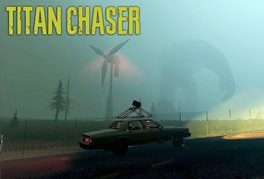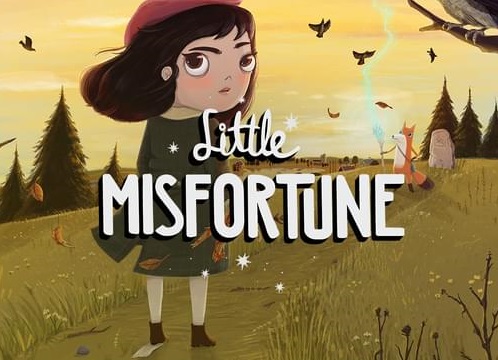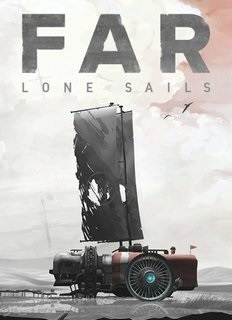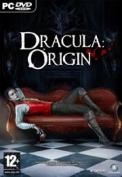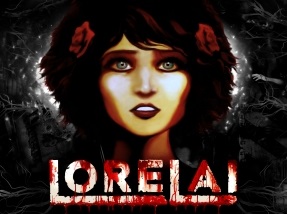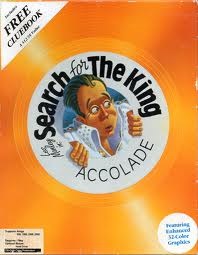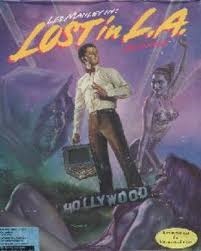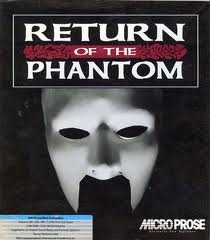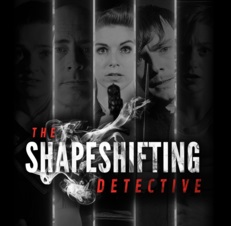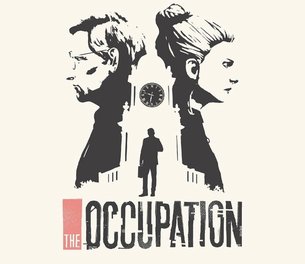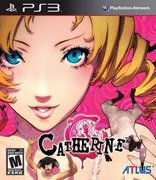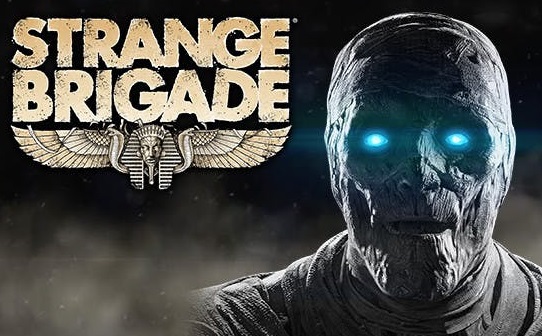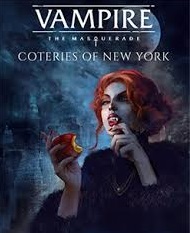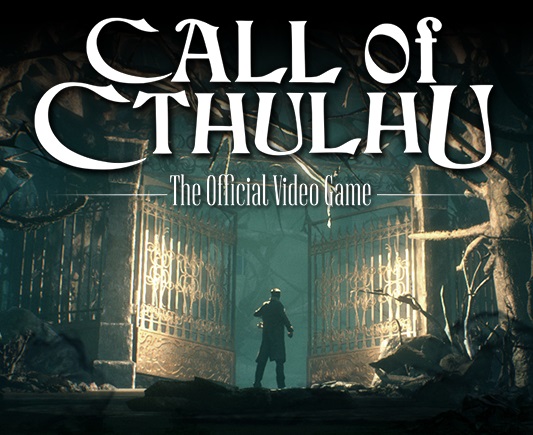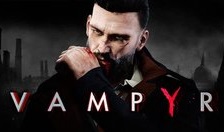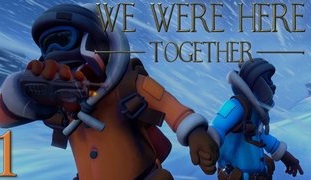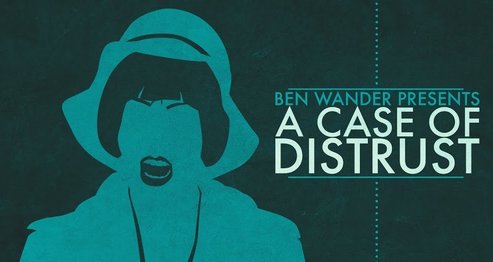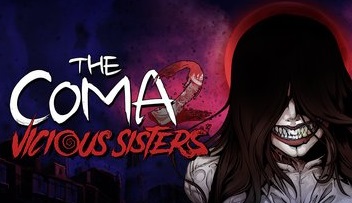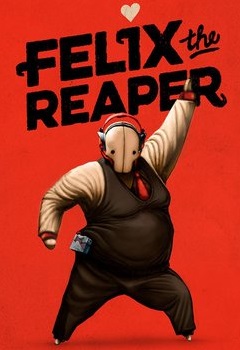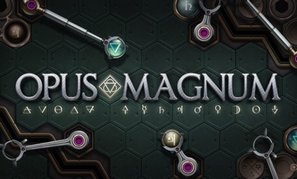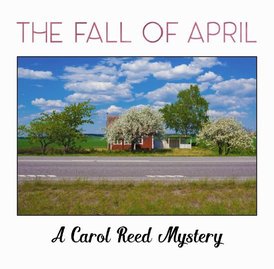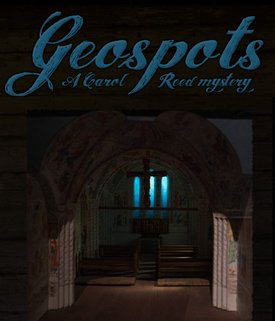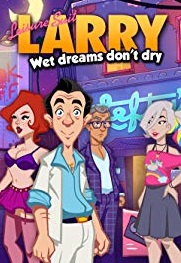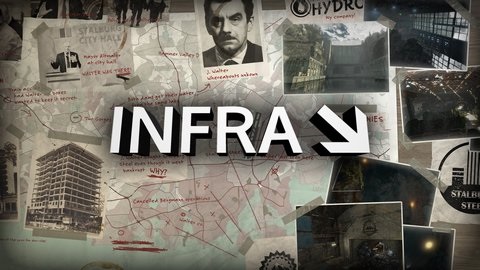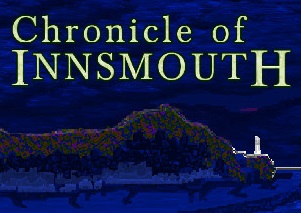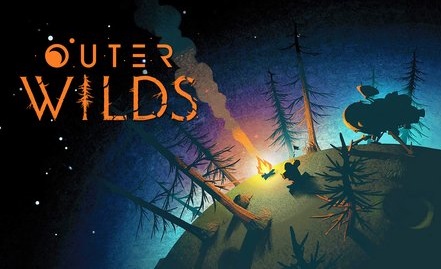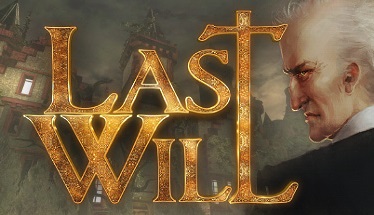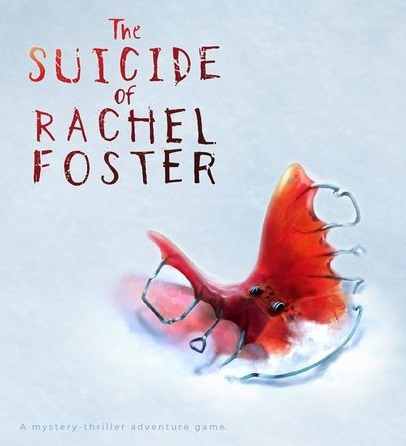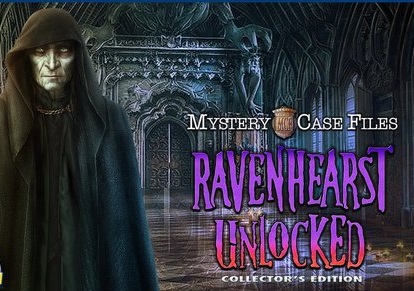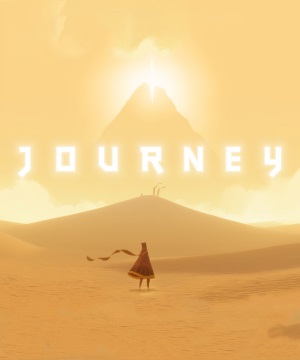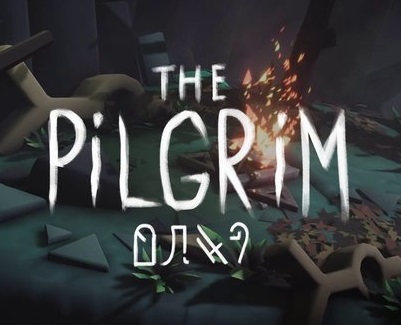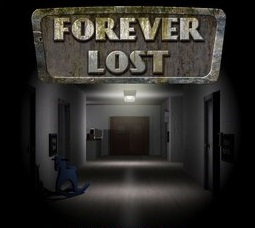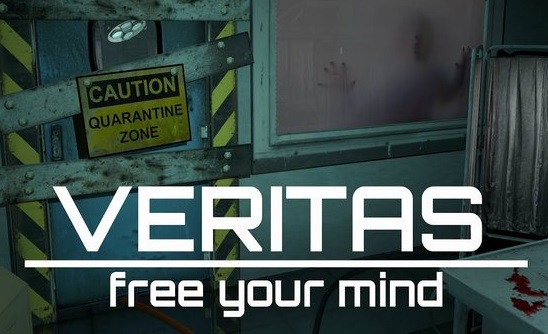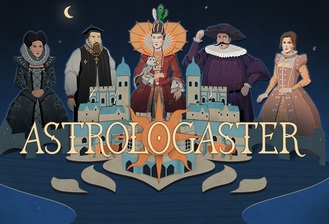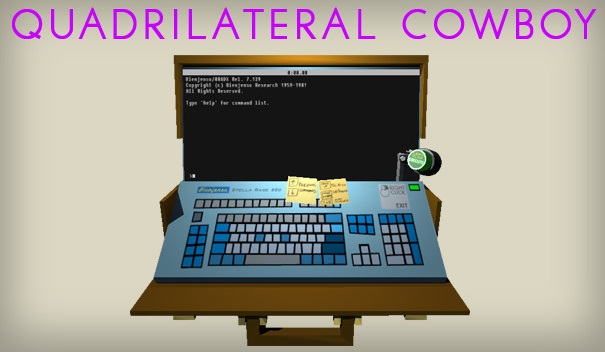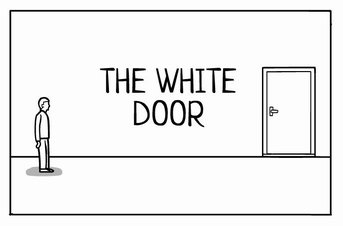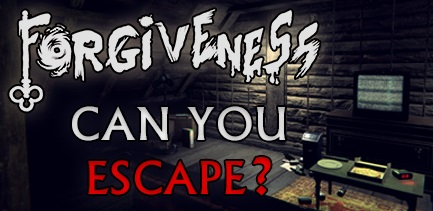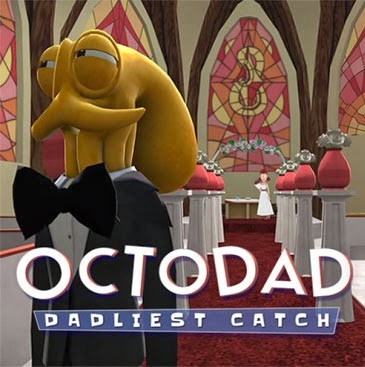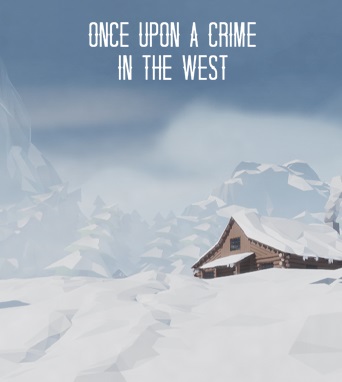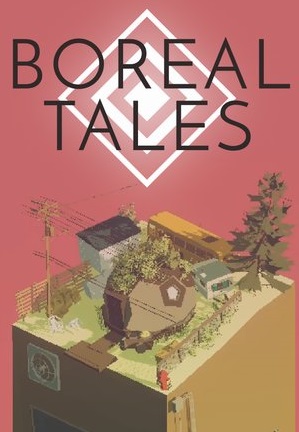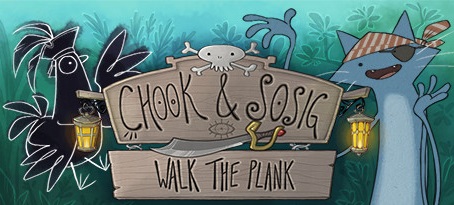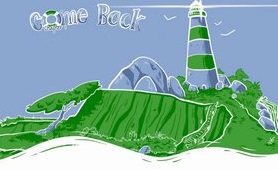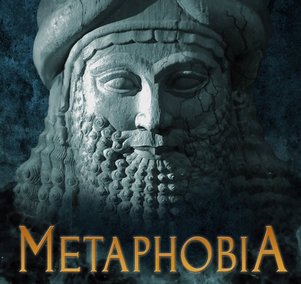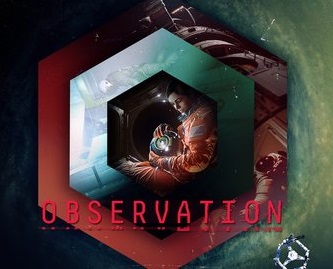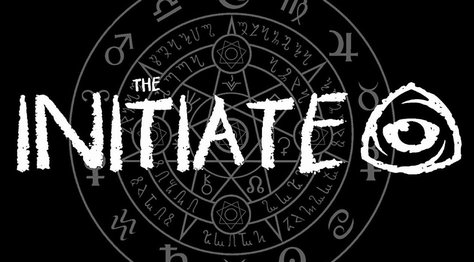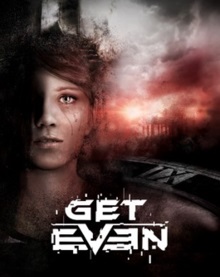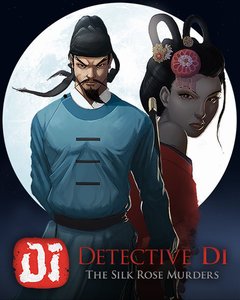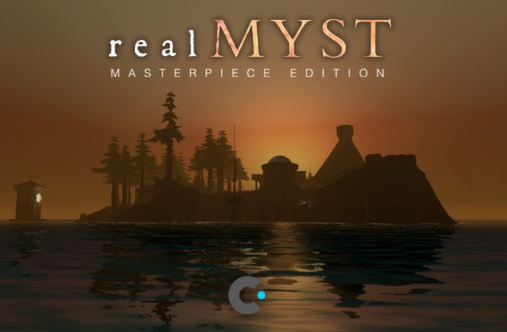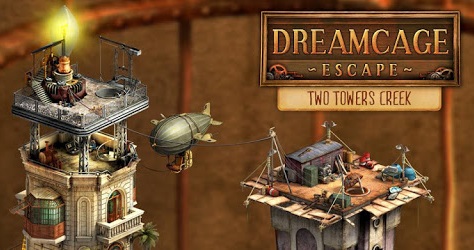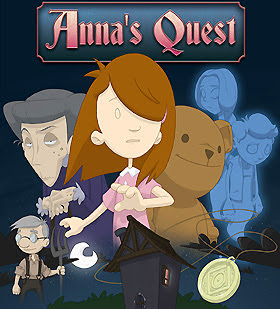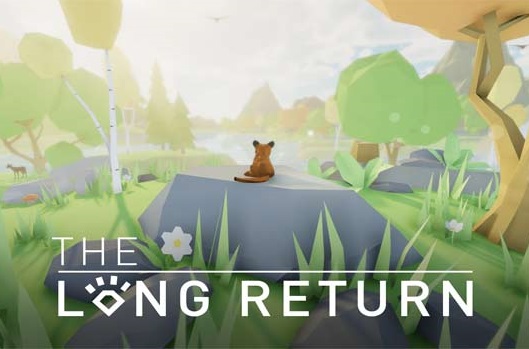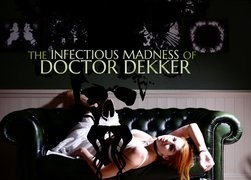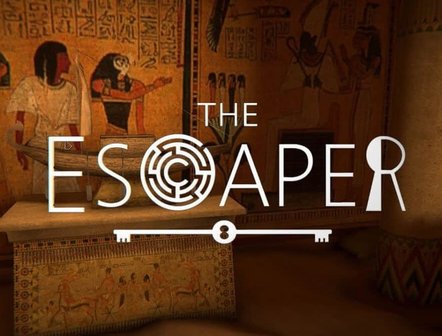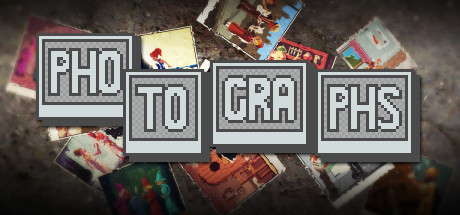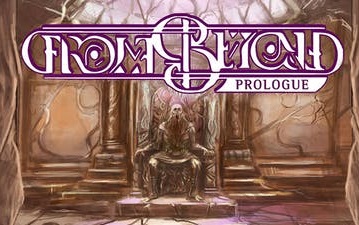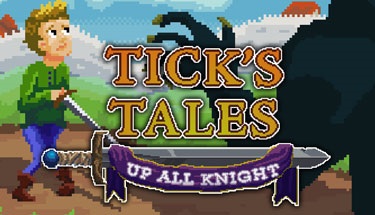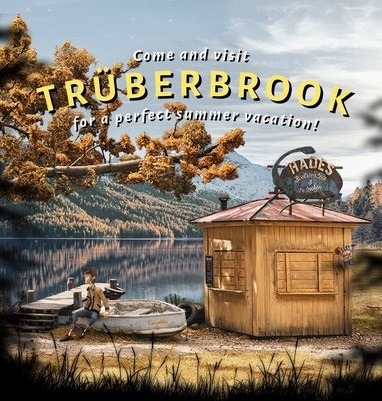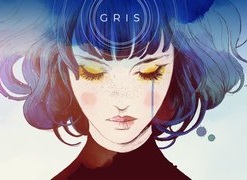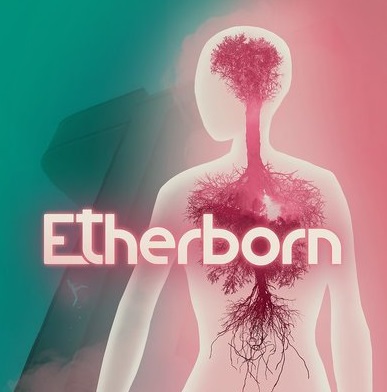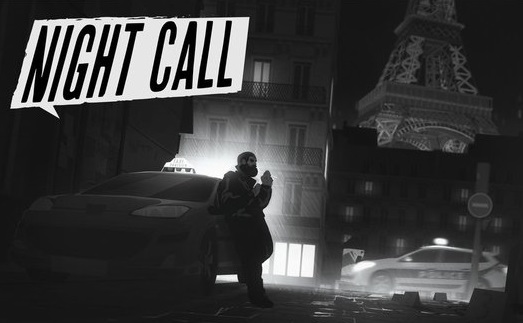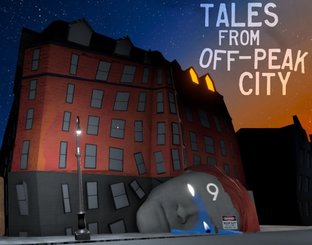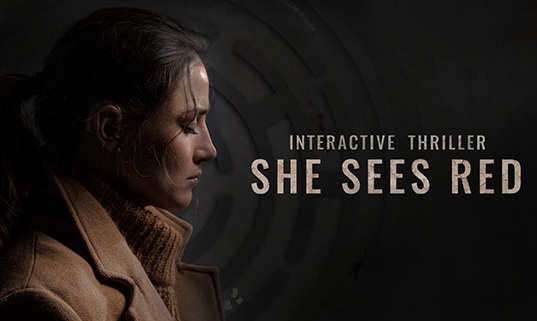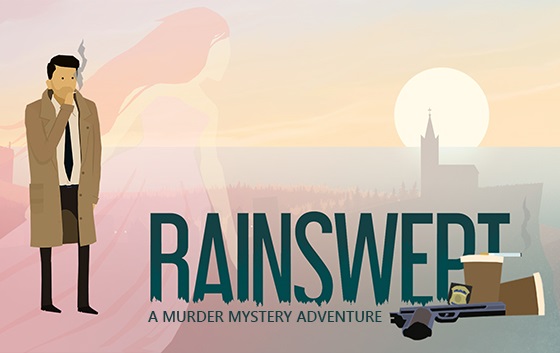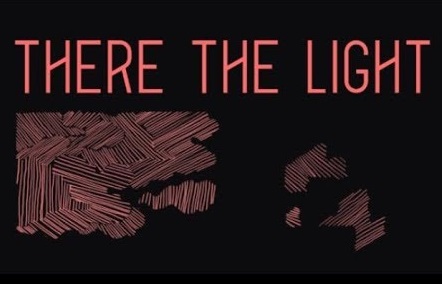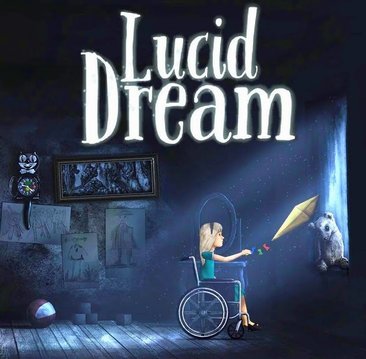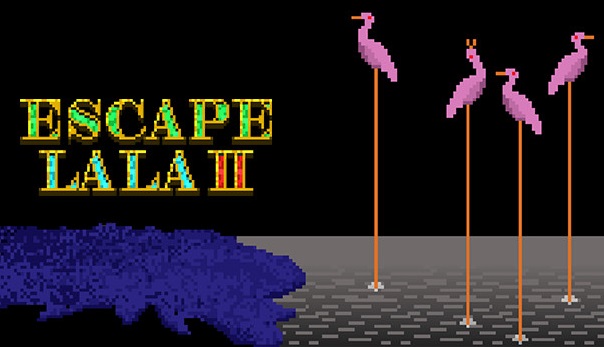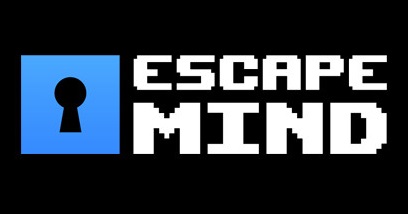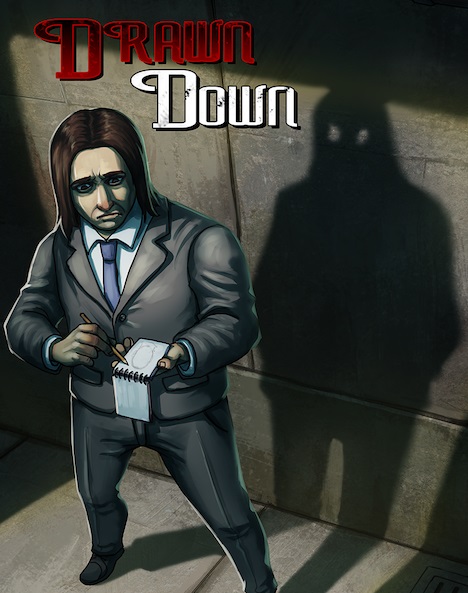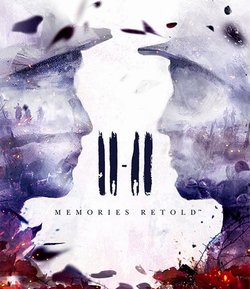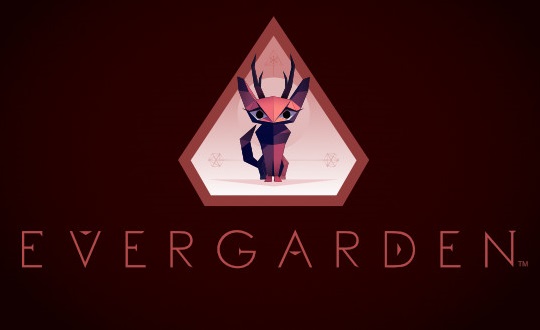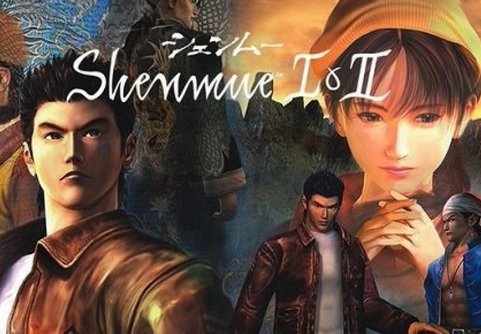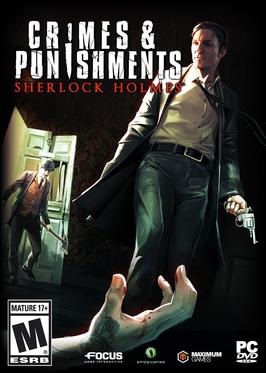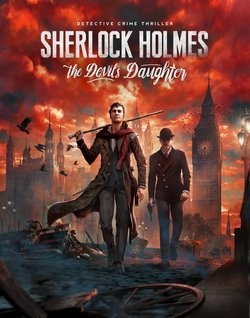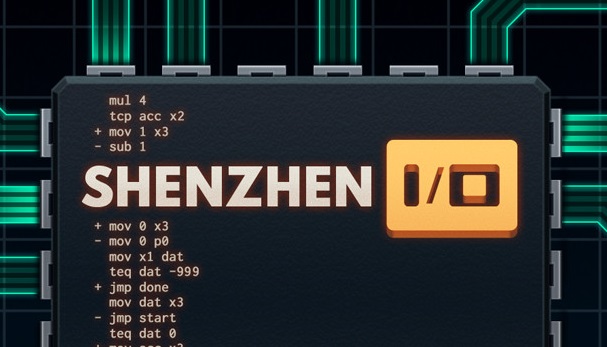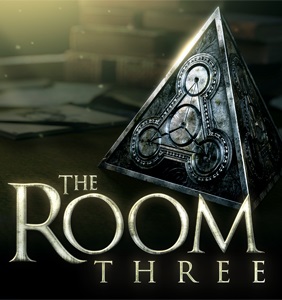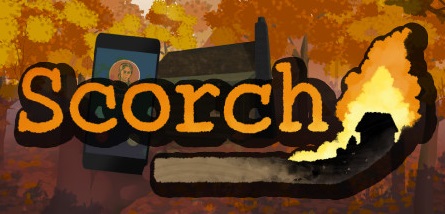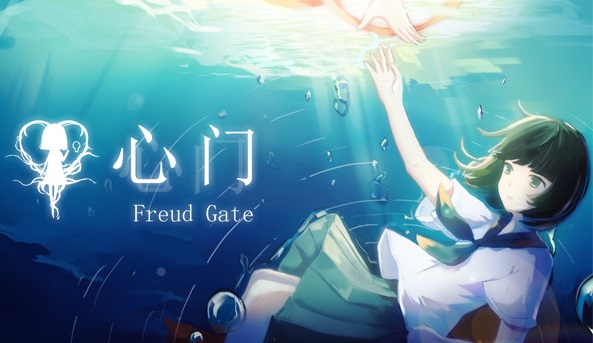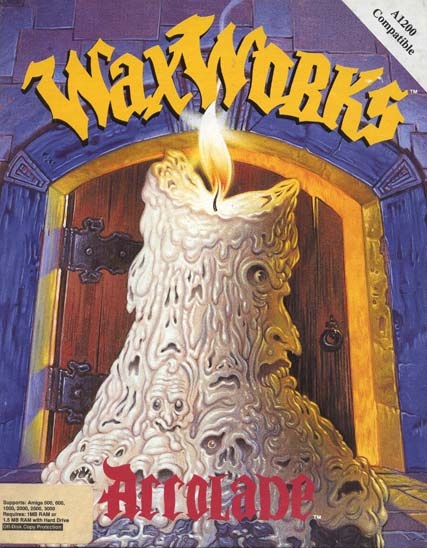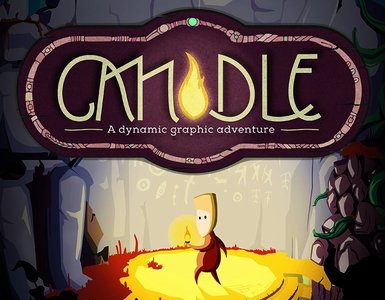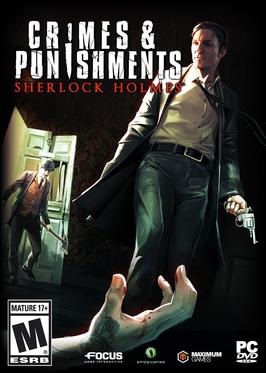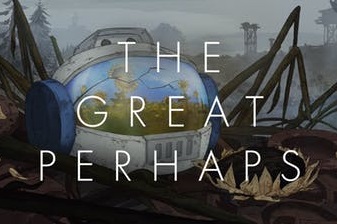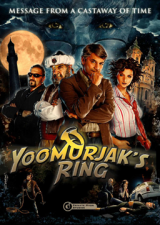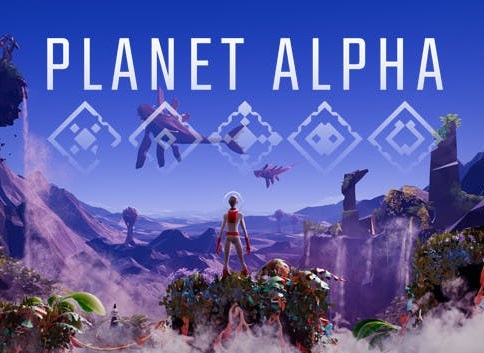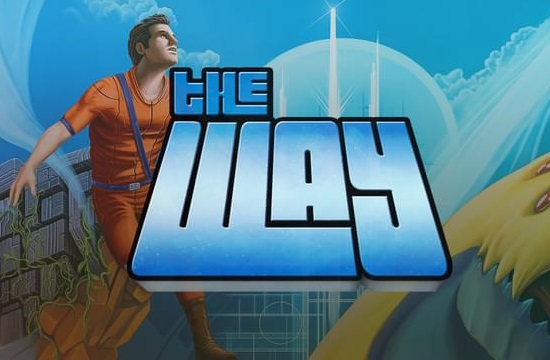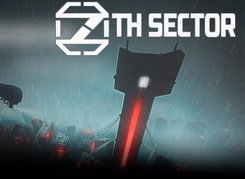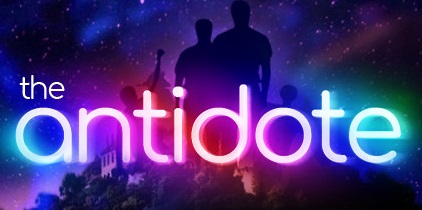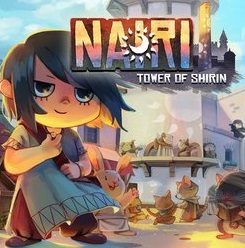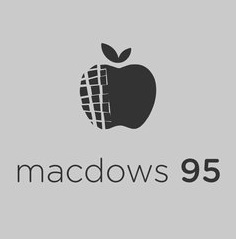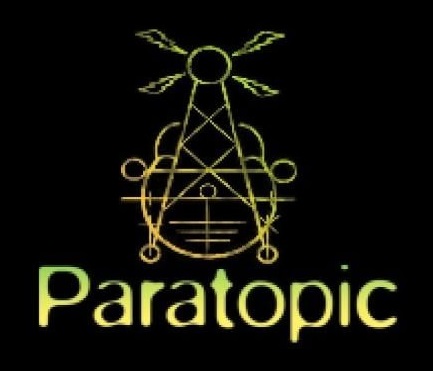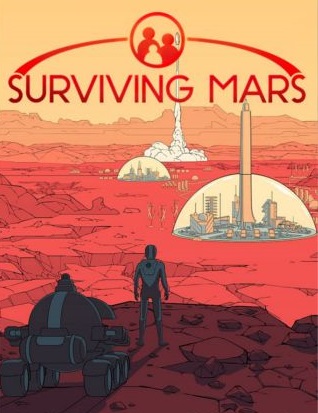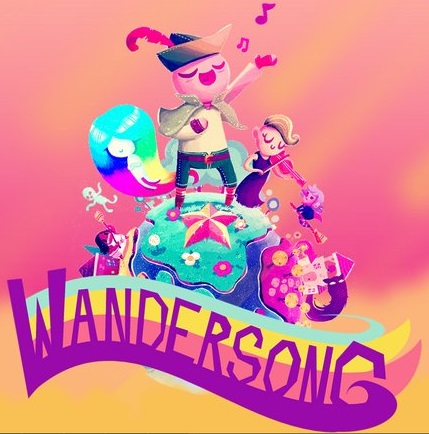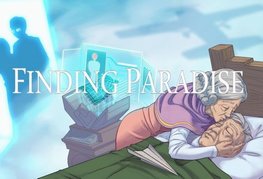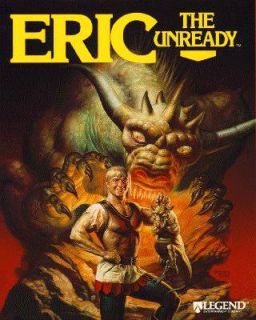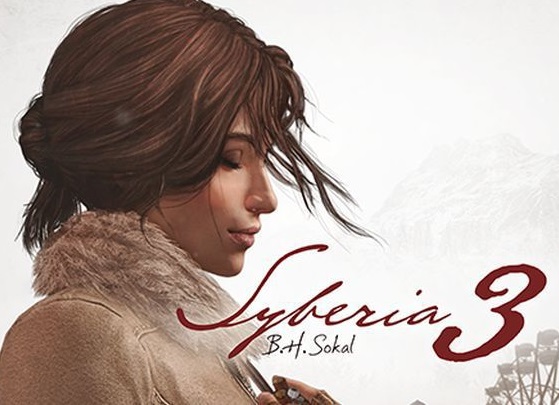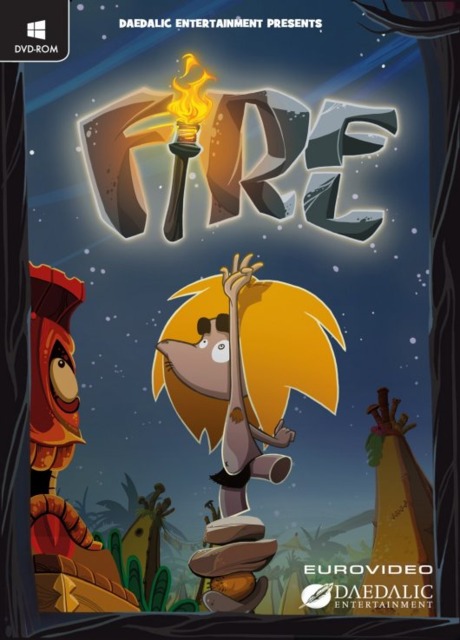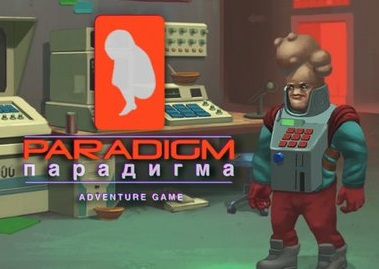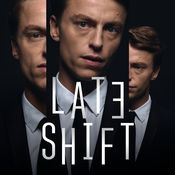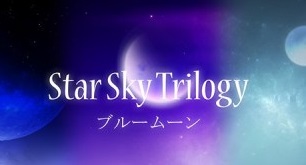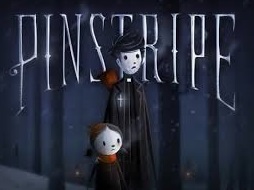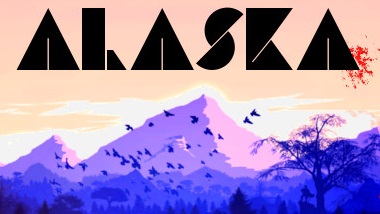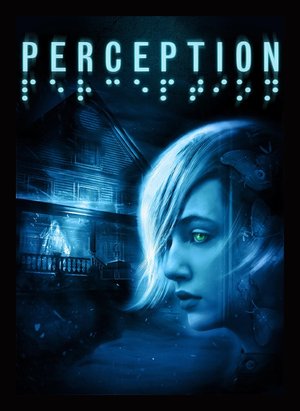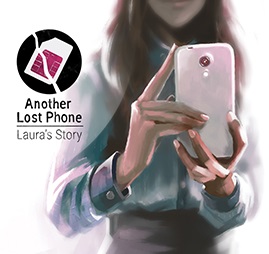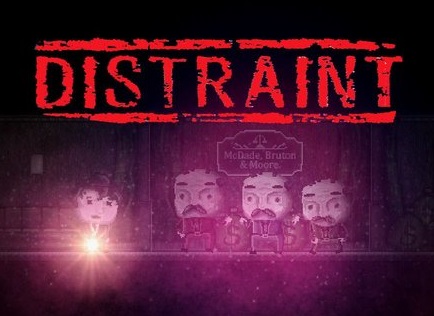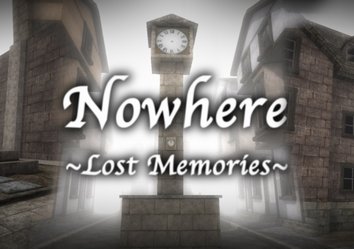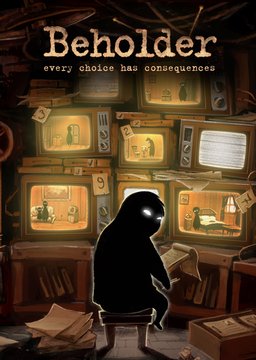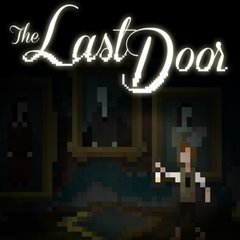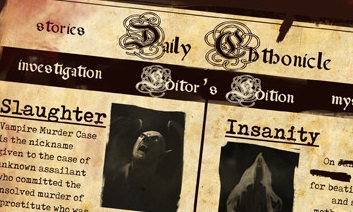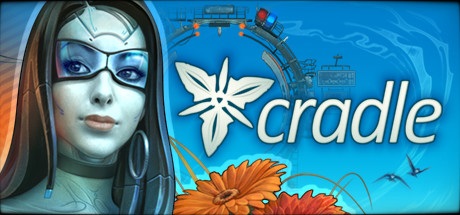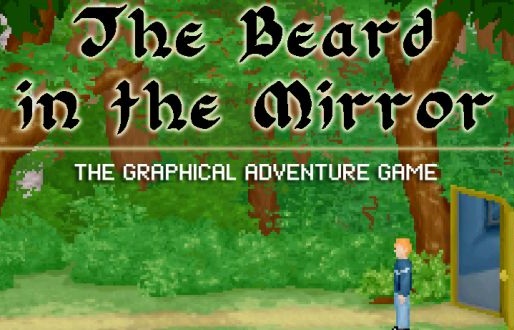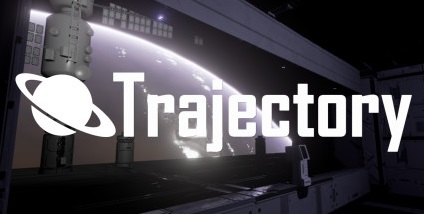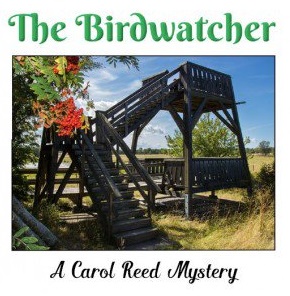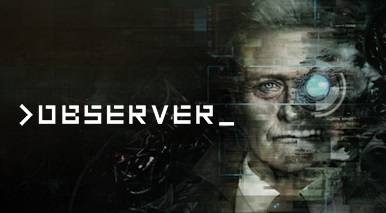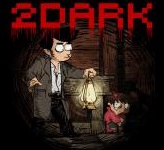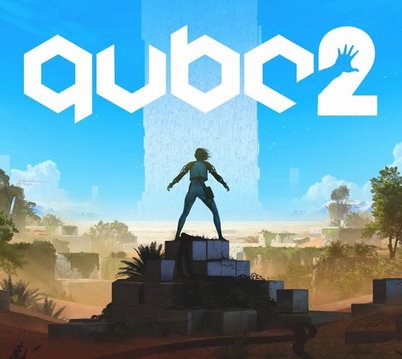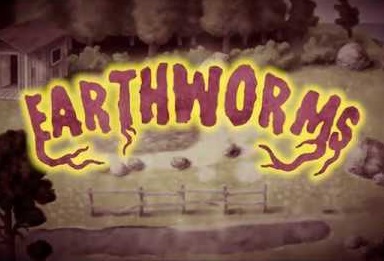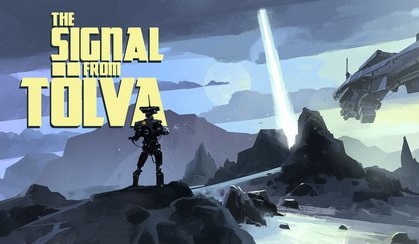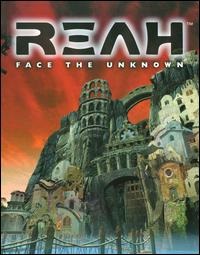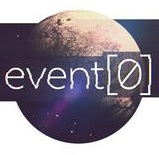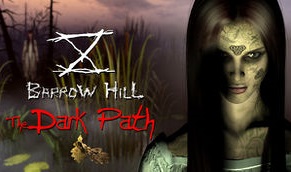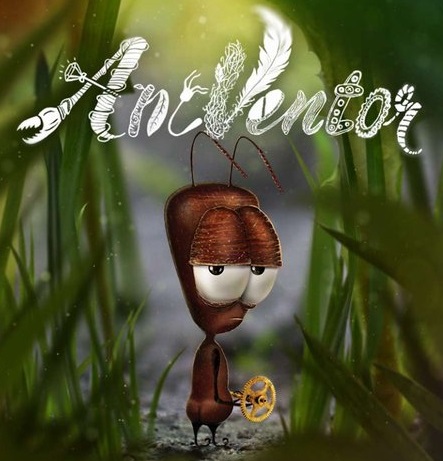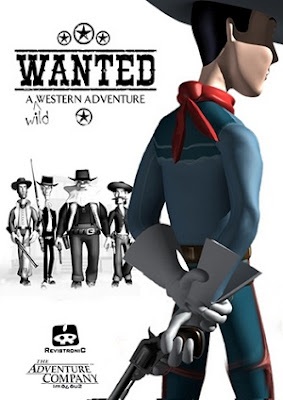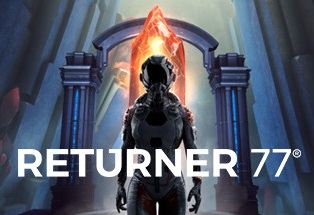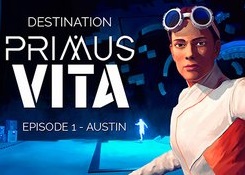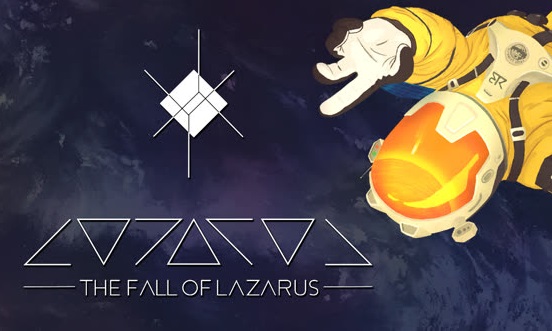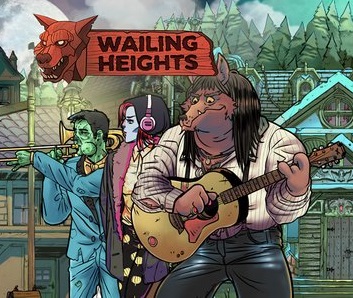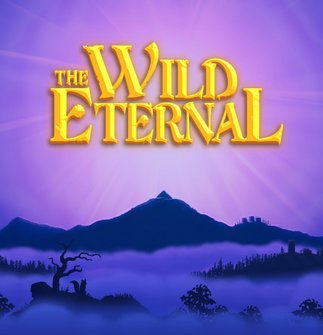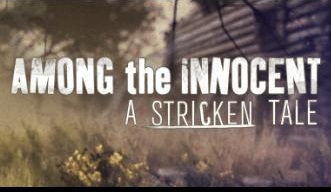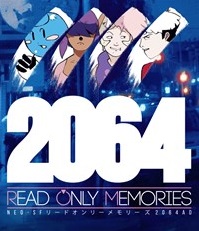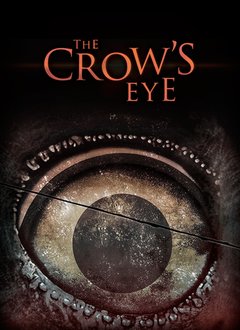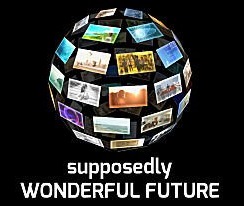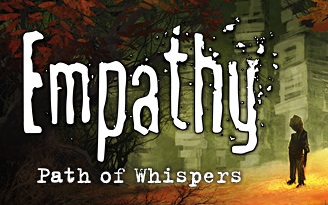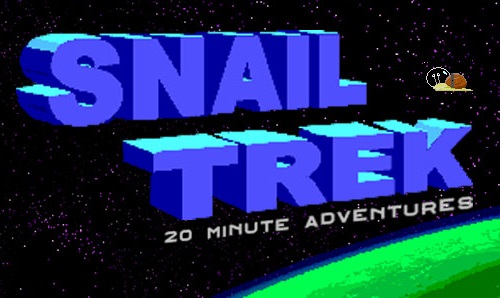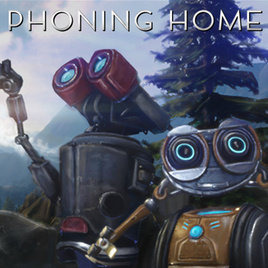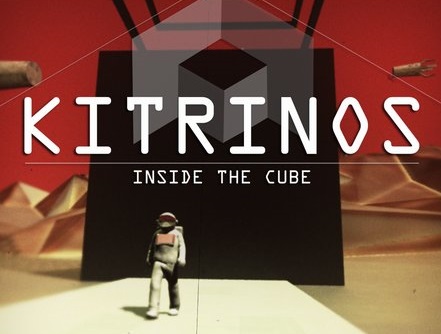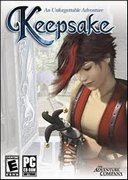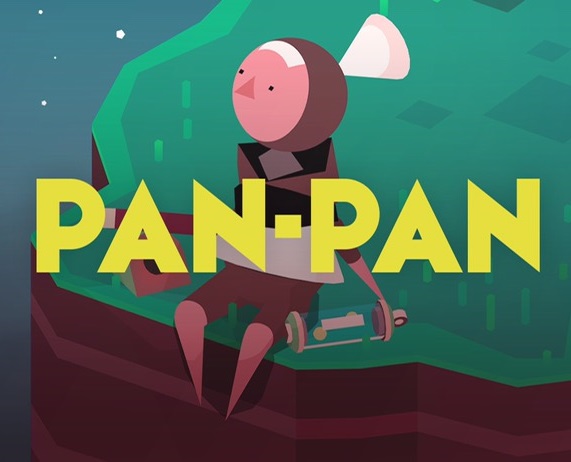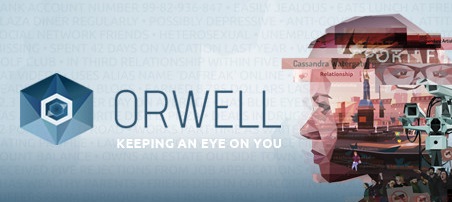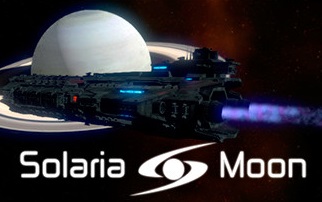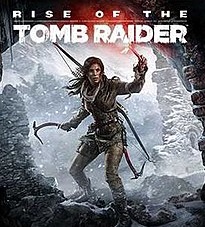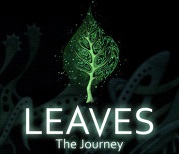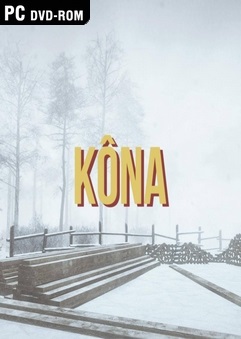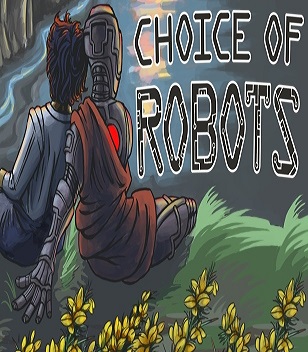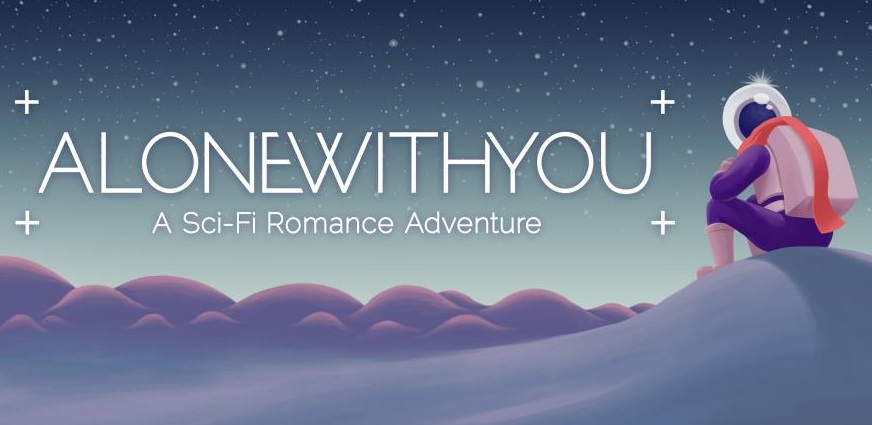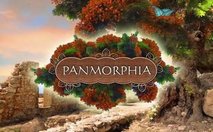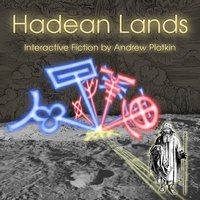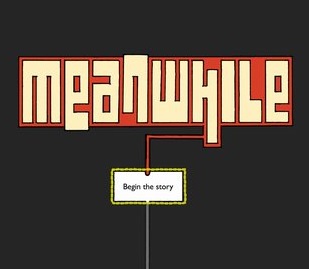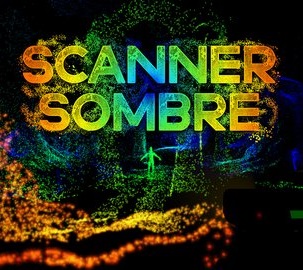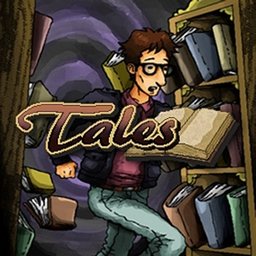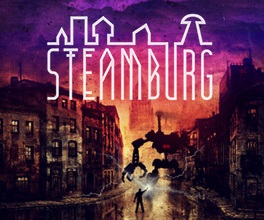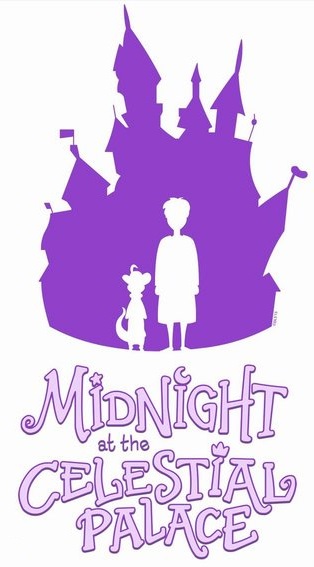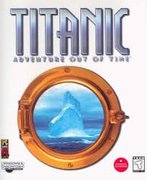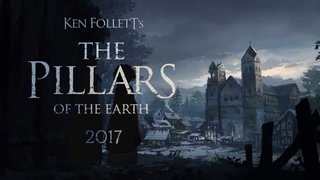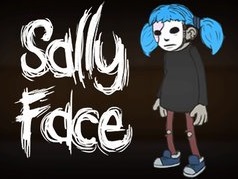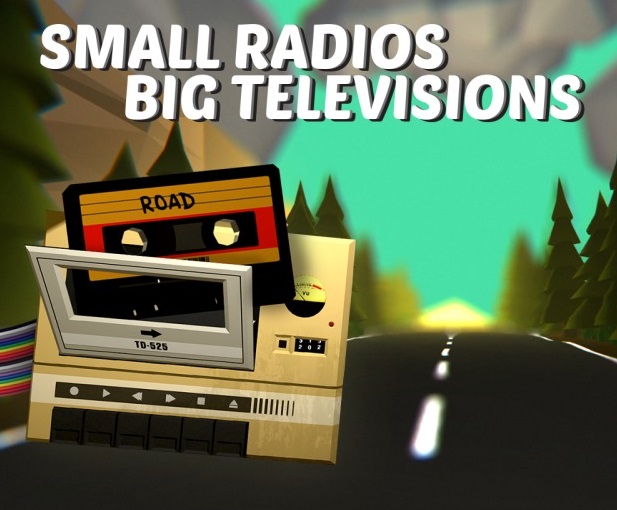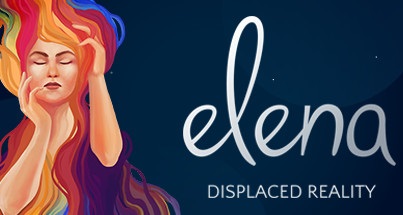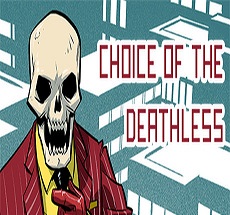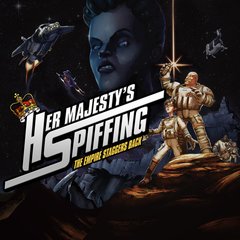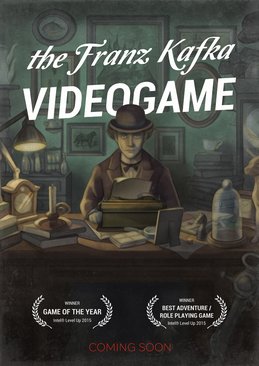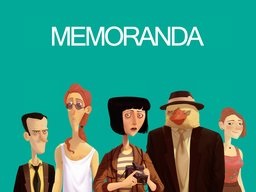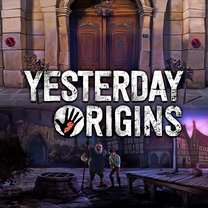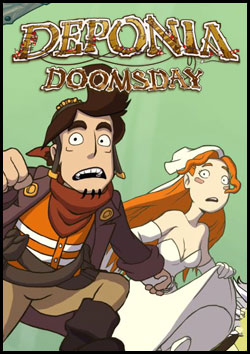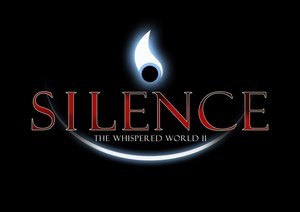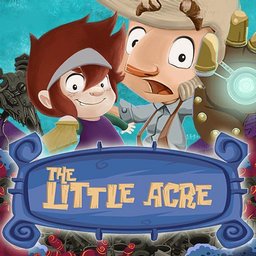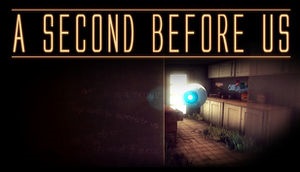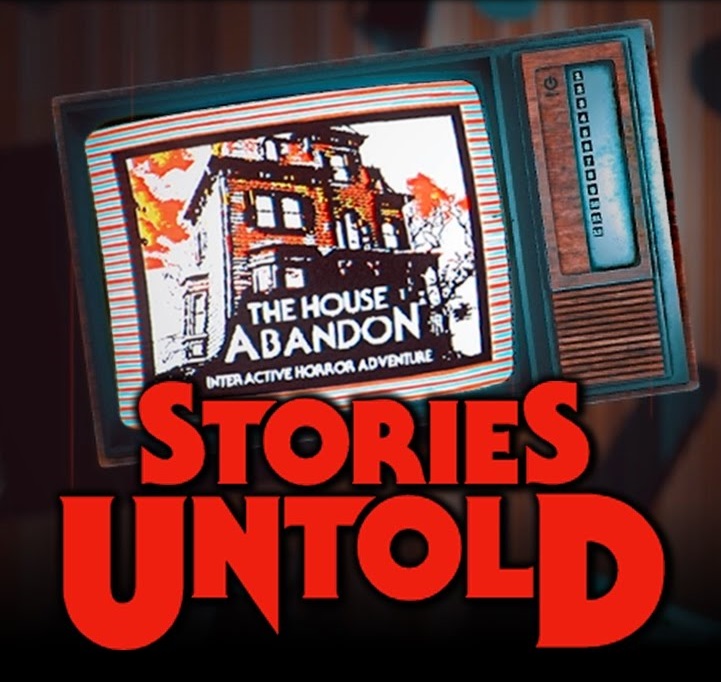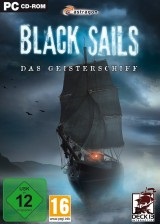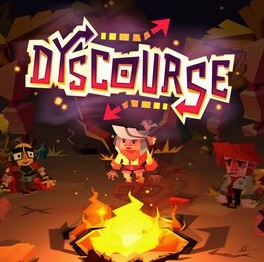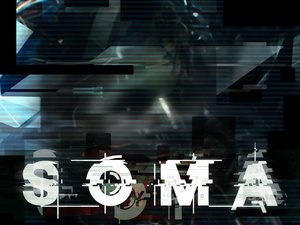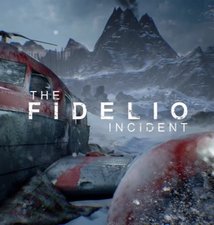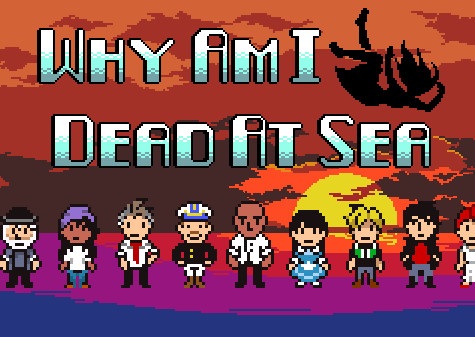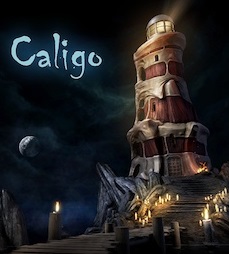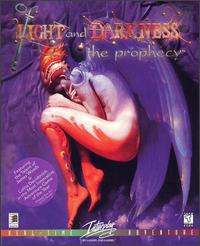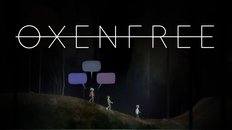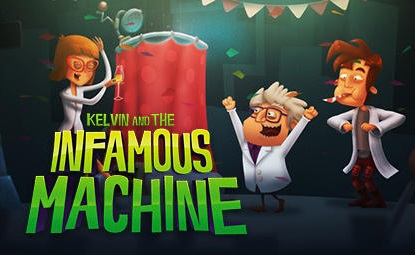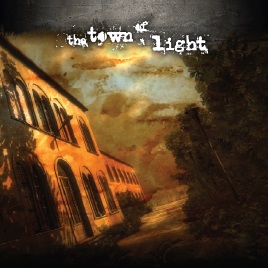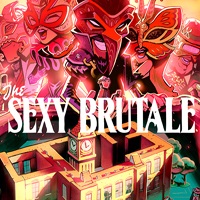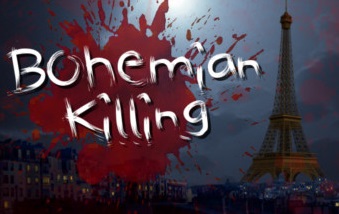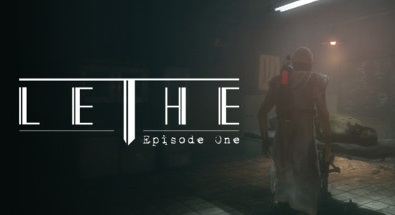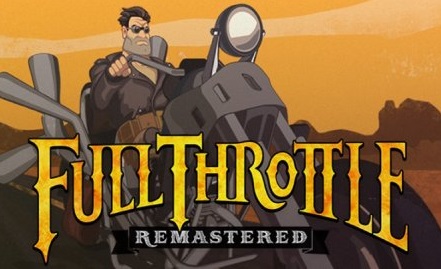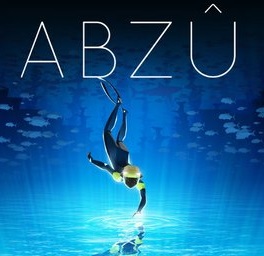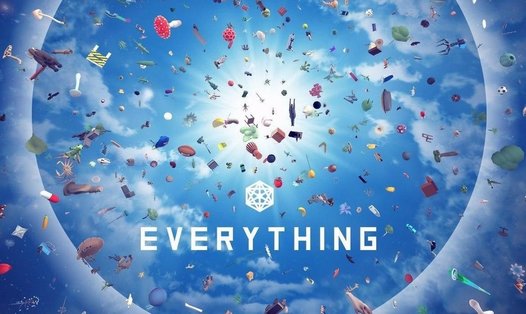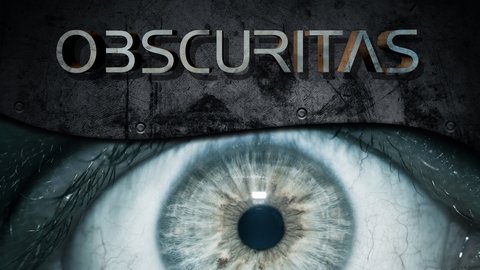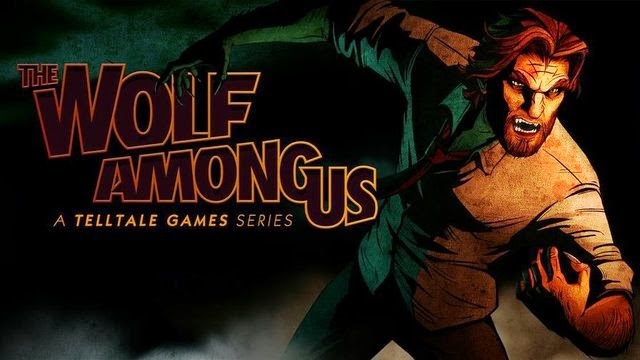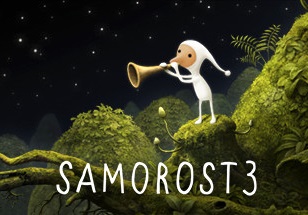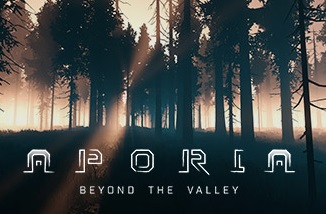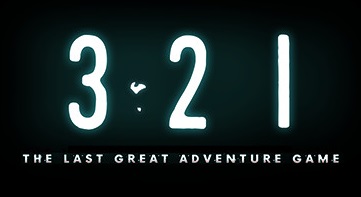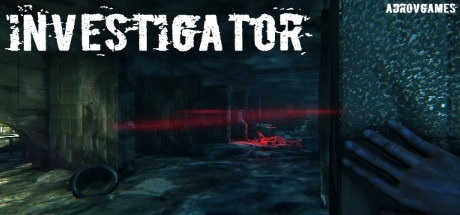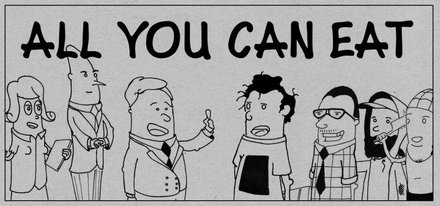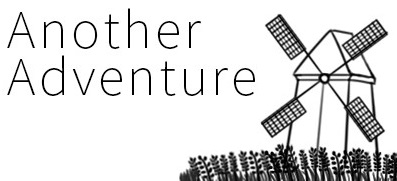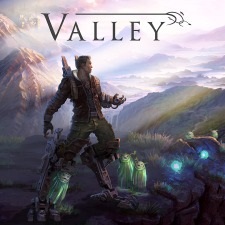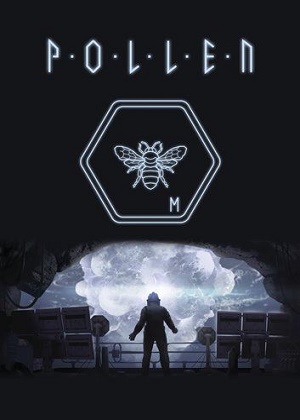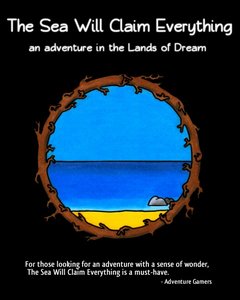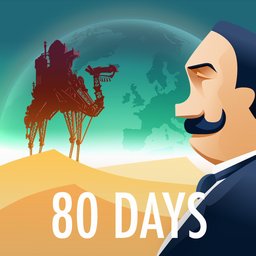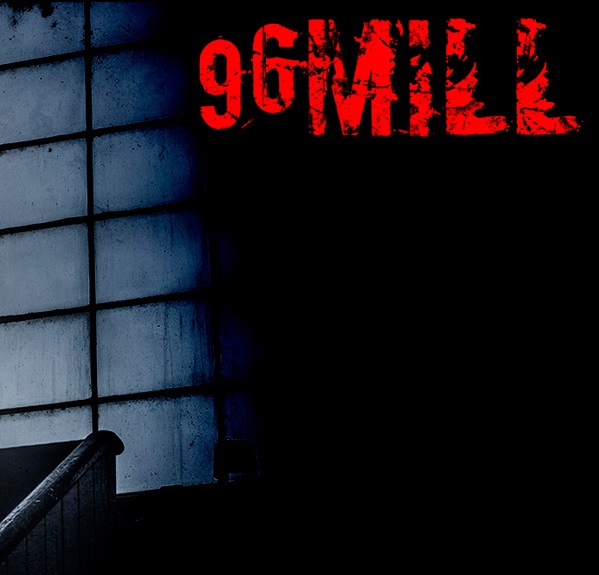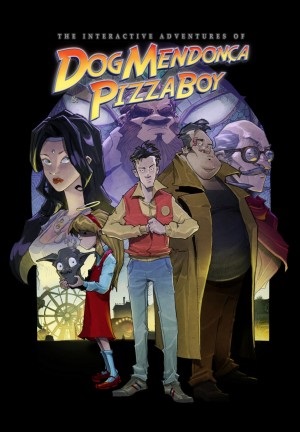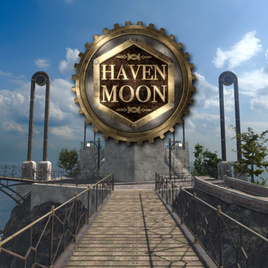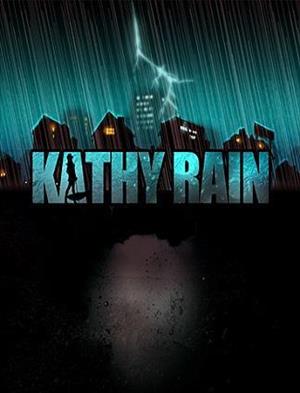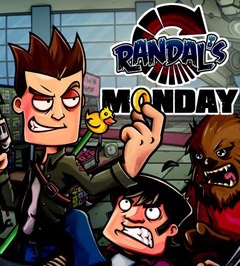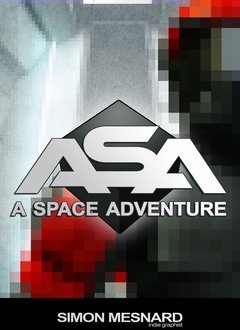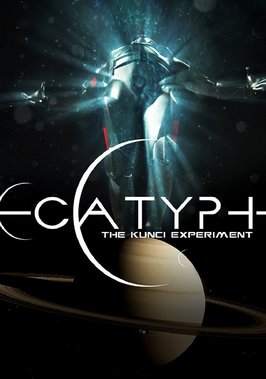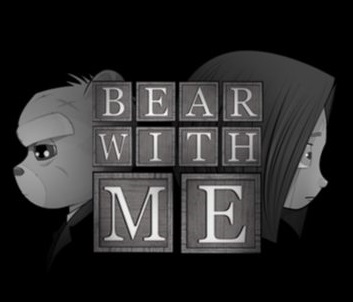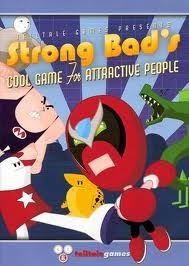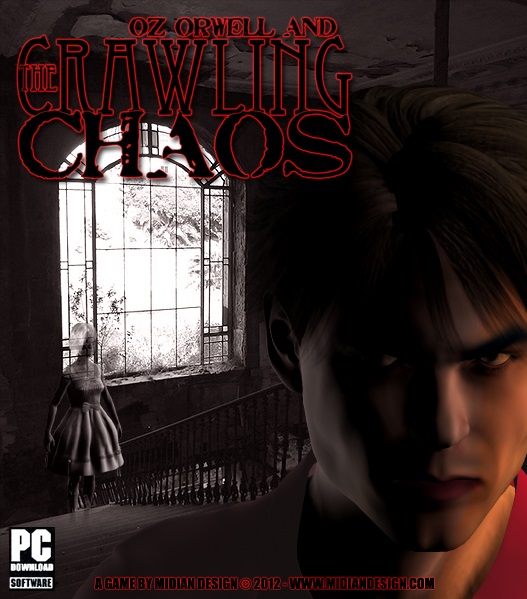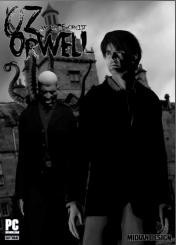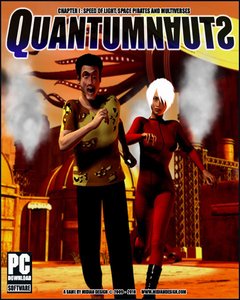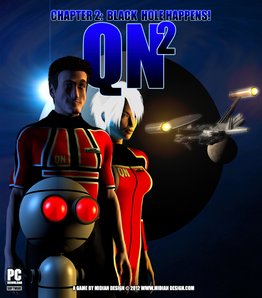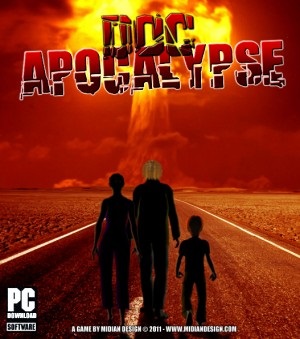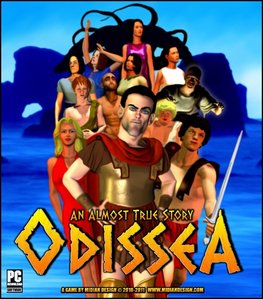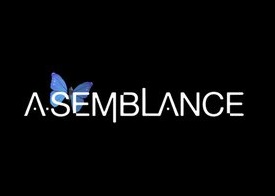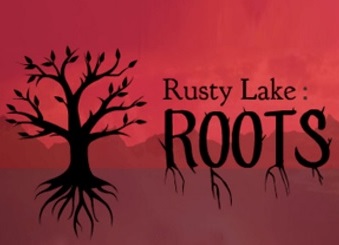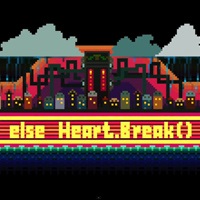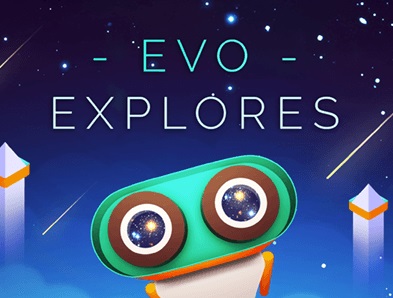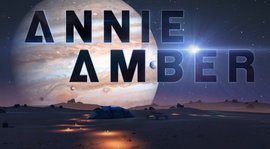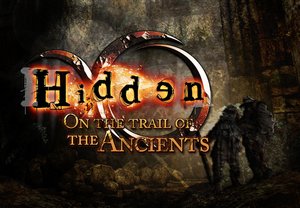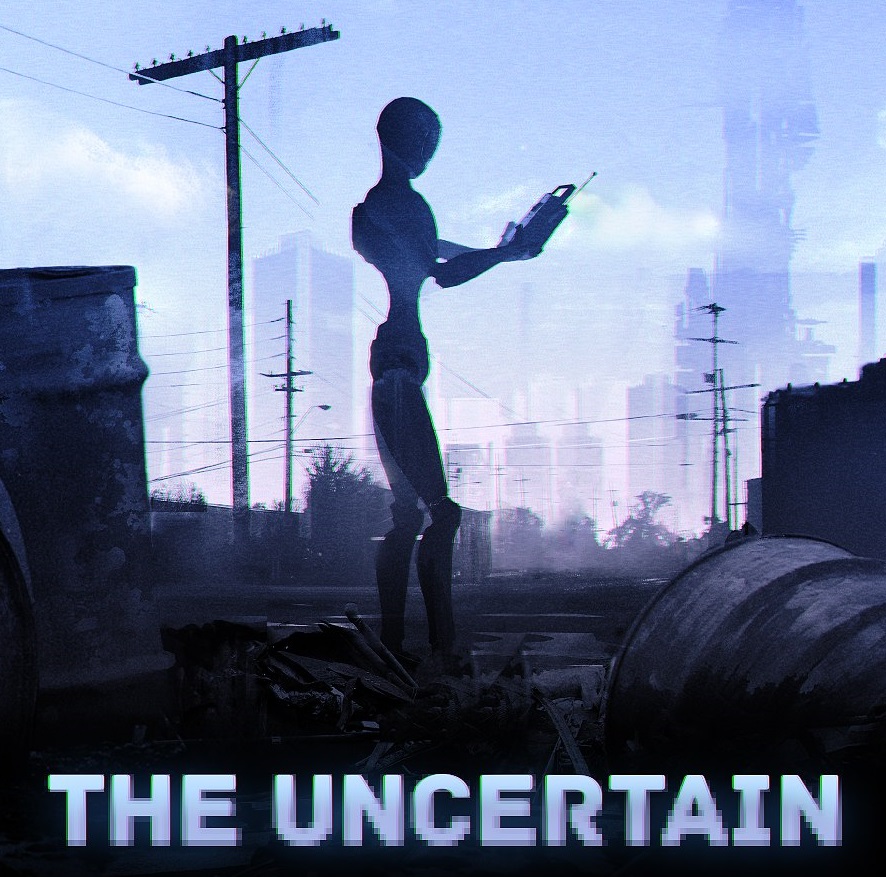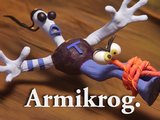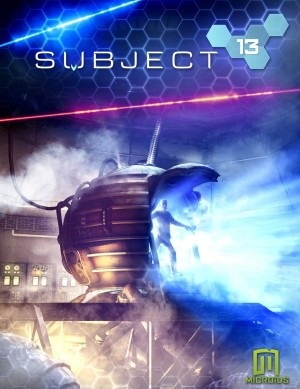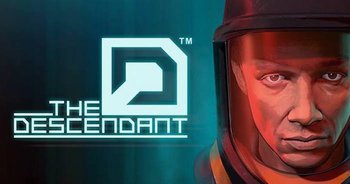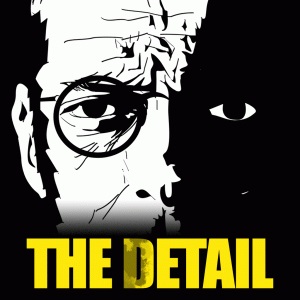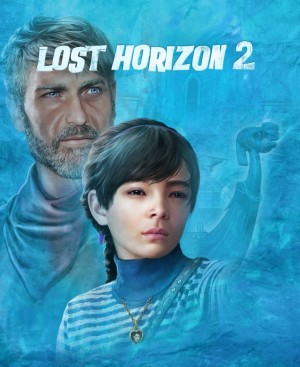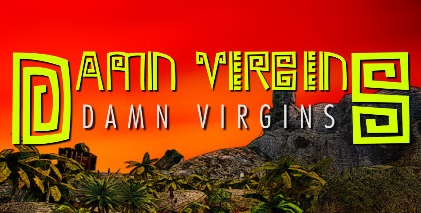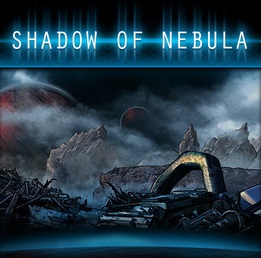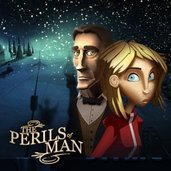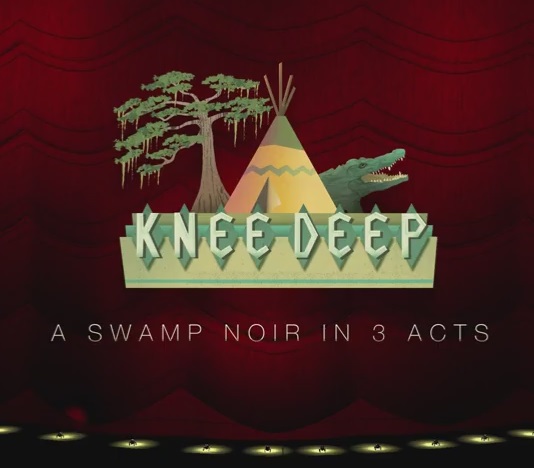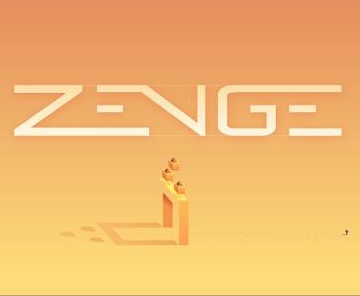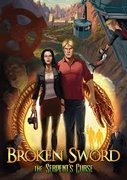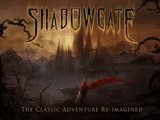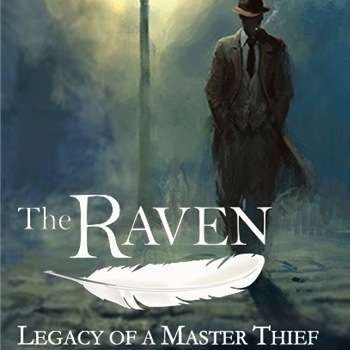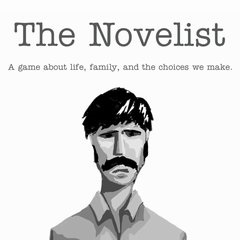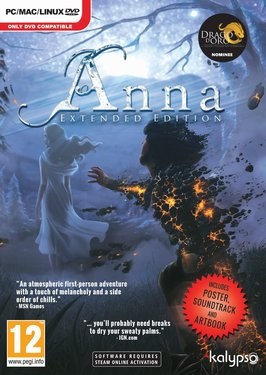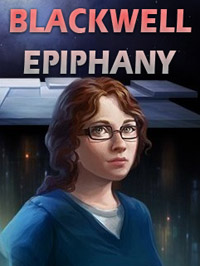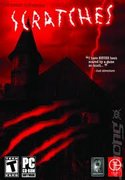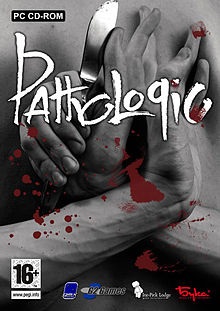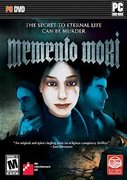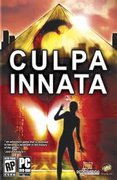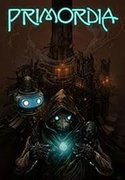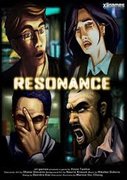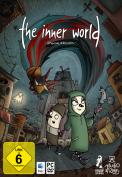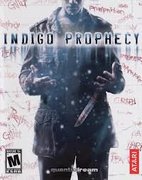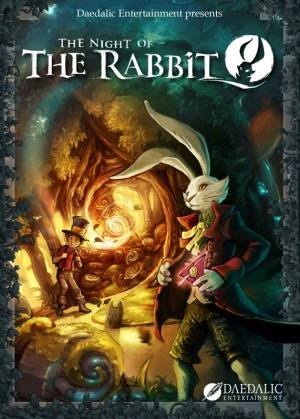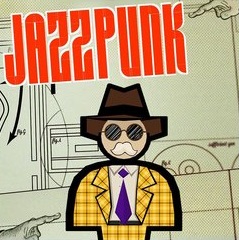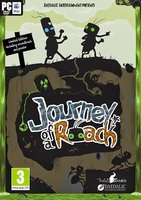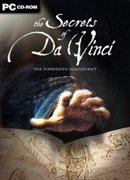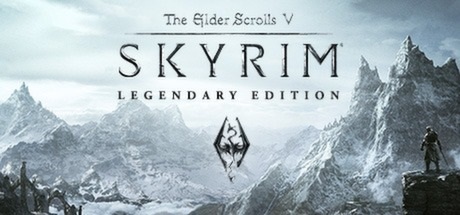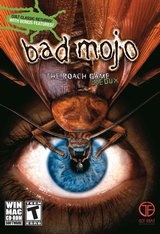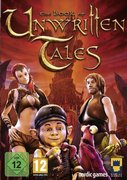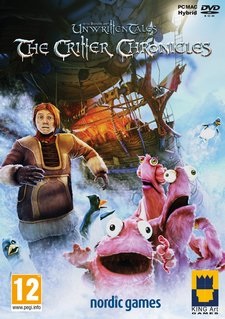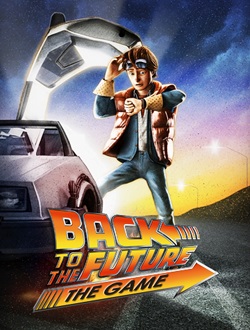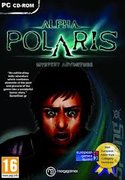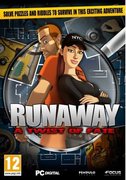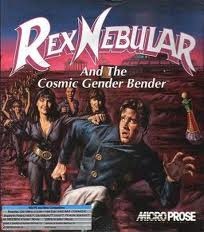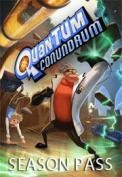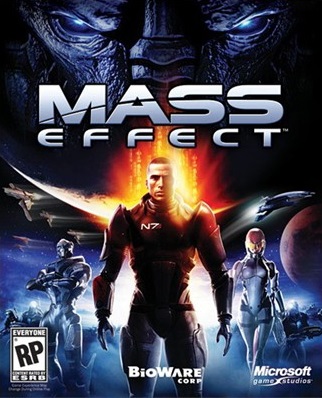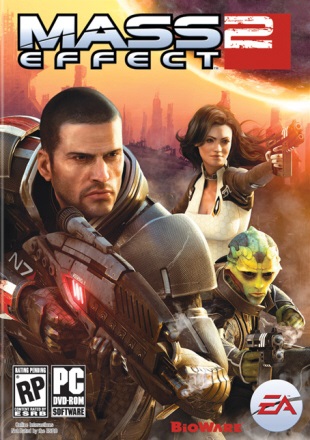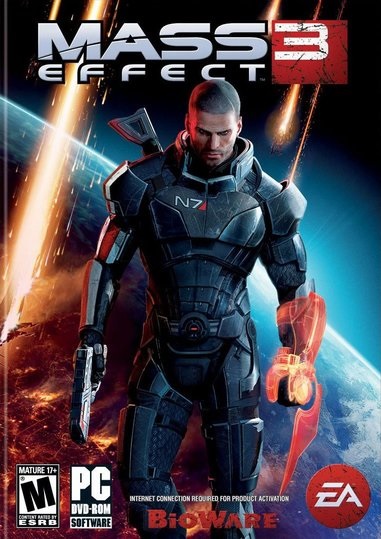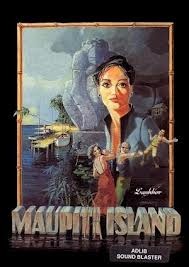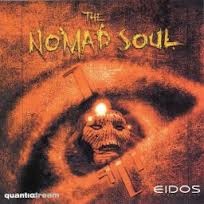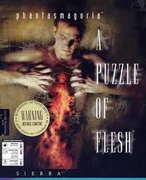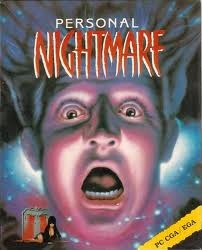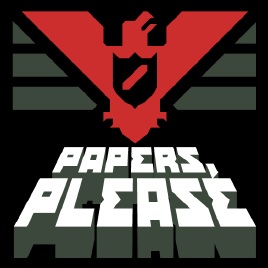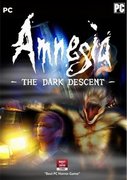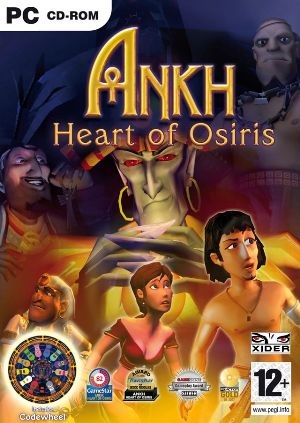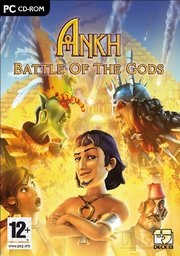 Great Classic Games I missed out on but can now play via online emulation...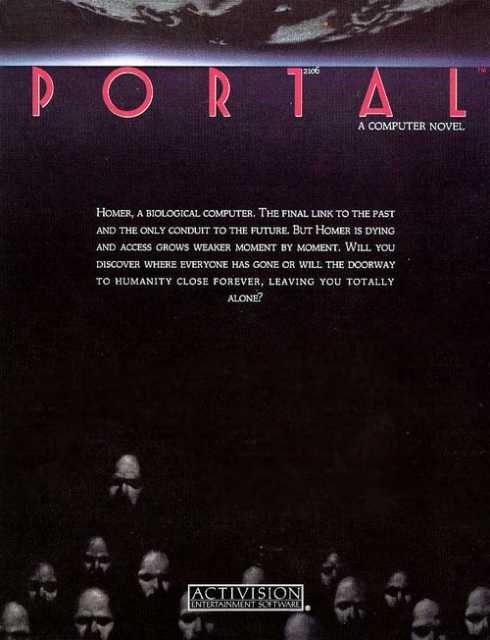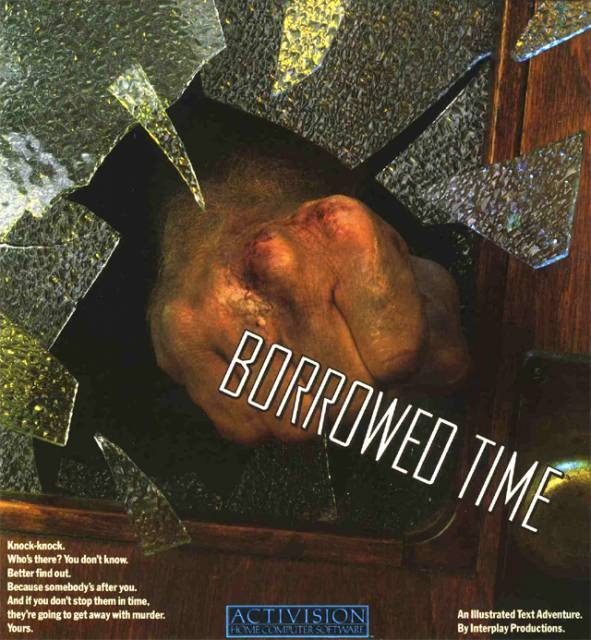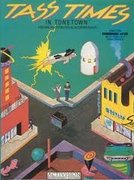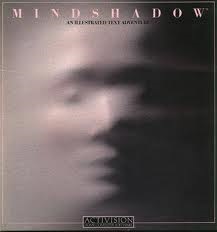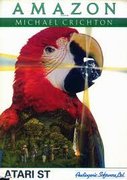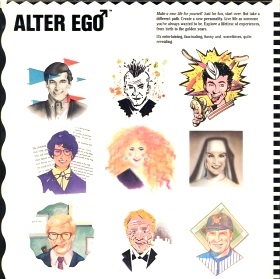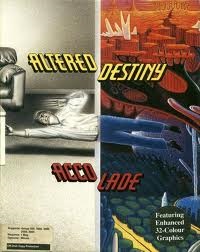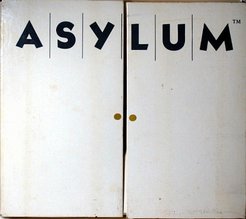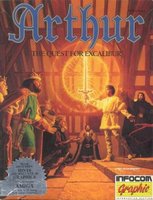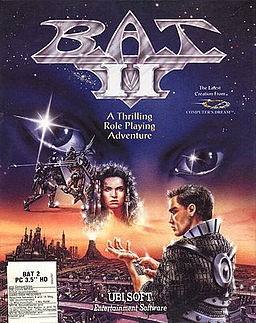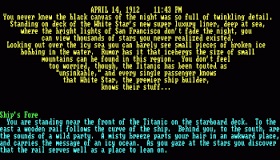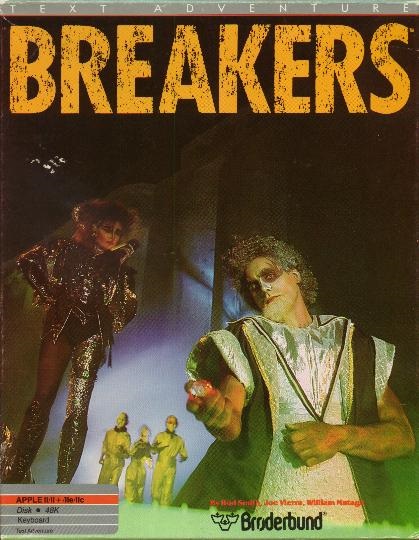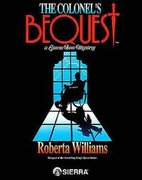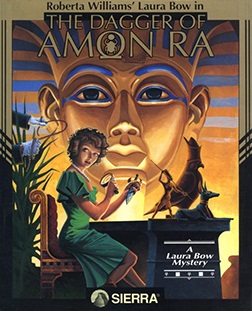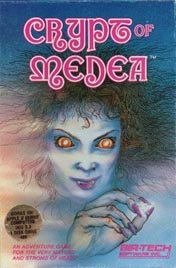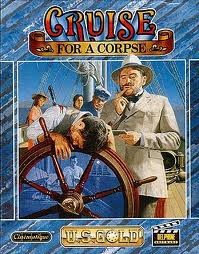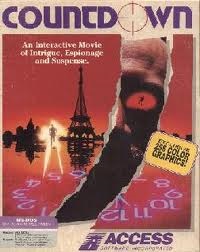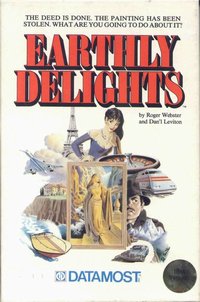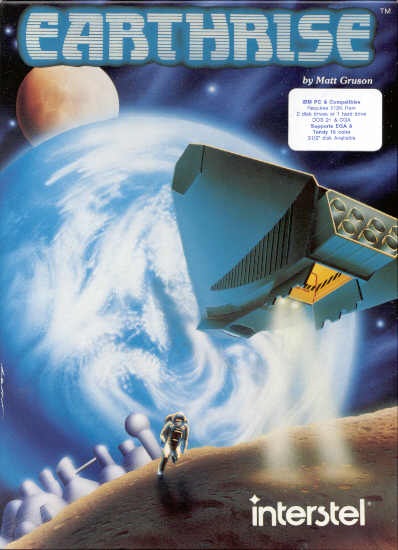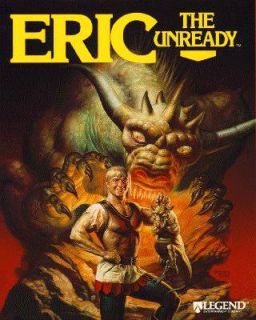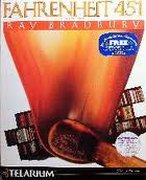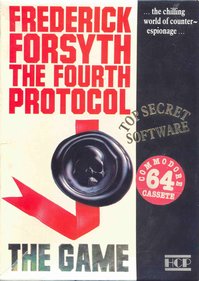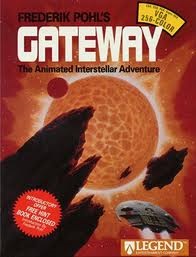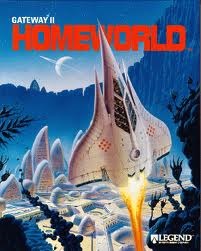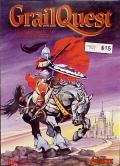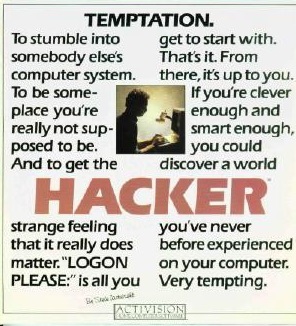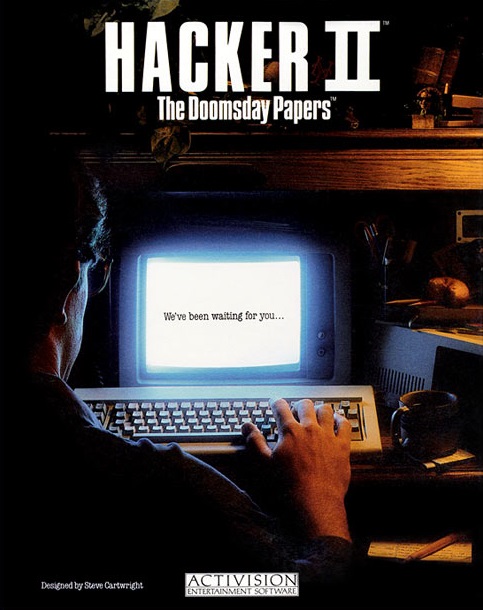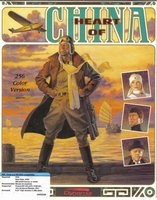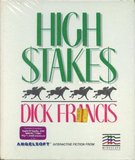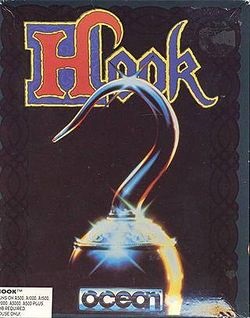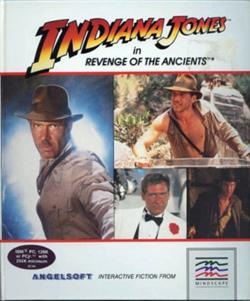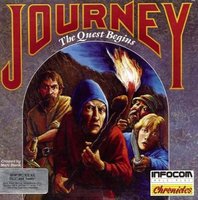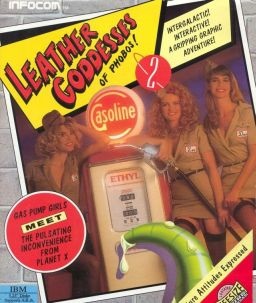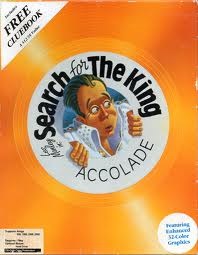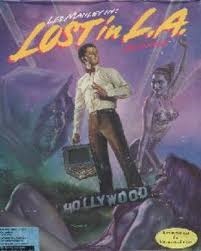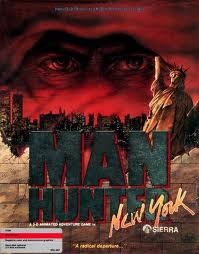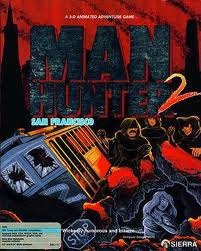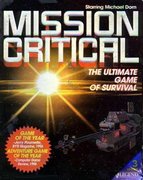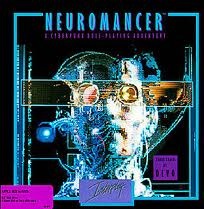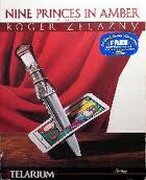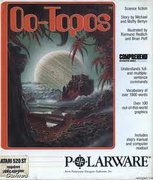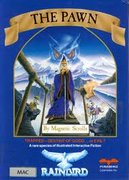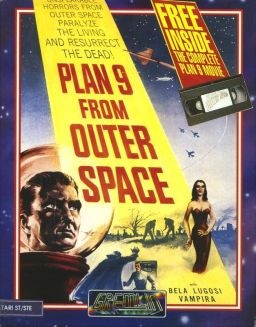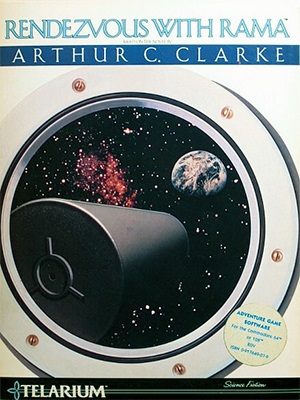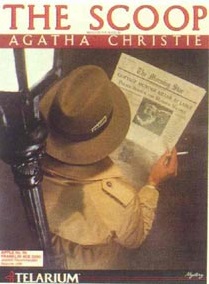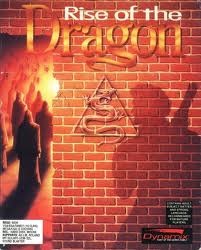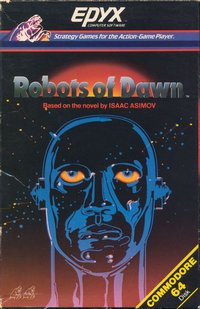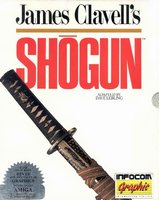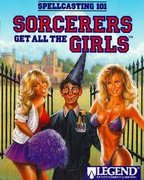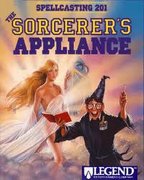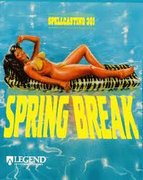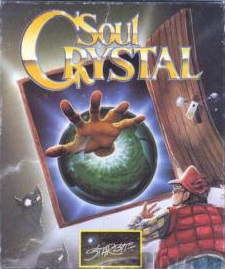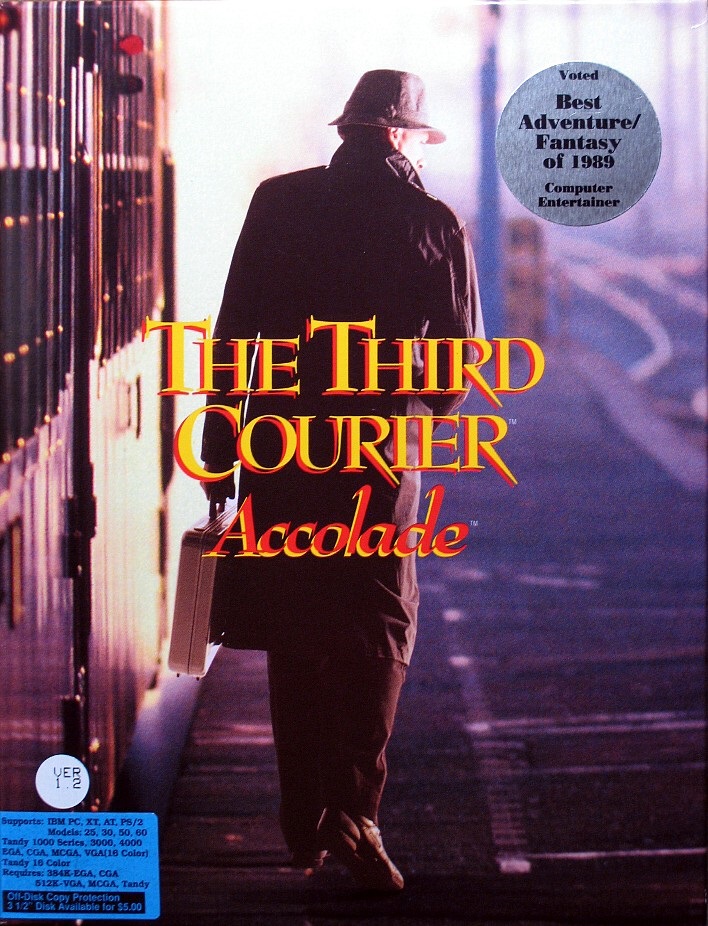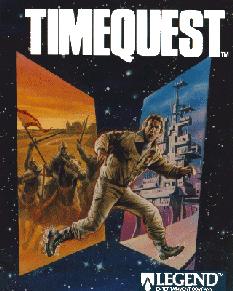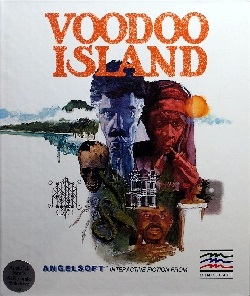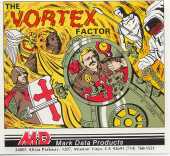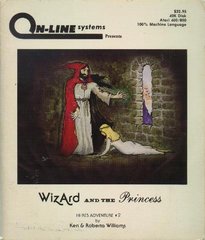 Inventory
The icons have the following meanings:

The game made the AdventureGamers.com Top 100 as of Dec 30 2011. Shown in my list as (AG#)
GameBoomers.com Hall of Fame
Won some other award.

New arrival - I purchased or installed it recently (since 2012).

I started this game.

Experienced a bug/issue.

I completed this game.

Got good reviews.
Got bad reviews.
The Waffle - got mixed reviews.

An old PC game.
Runs on Windows 7.
Runs under Steam.


bought on dotemu, GamersGate (gg), DRM-free from GOG, itch.io, Epic, Origin


Version for the Atari ST.
An online game.
Free.

One of my favorites; I did not enjoy this game.
Somewhat boring.

Obscure puzzles; Confusing storyline
Timed elements; Contains maze(s); Dexterity challenge
Acrobatics; Jumping

I don't have this game. Included for reference, or I may have played it with someone.
Games I've played (with my kids) are in red. Games I have completed are in bold. Games I started but never finished due either to a bug or losing interest are in italics.
Older games I own are
highlighted like this
.
I have
highlighted recent arrivals like this
to remind me to play them.
I have
highlighted recent games I started like this
to remind me to finish them.
Games I completed recently are
highlighted like this
.
Games I completed a while ago are
highlighted like this
.
Some notes on my criteria:
I don't particularly care for horror games, especially those relying on jump-scares. There seem to me to be waaay too many of them, too, so I have not bothered trying to include them all here.
Also, there are lots of very good free games but lots of them are minor projects and again I have not tried to list them all.
I tend to stay away from RPG/Adventure hybrids.
I don't really care for 2D, pixel-art, or platformer style games.
I prefer puzzle-rich take-your-time games to those that are action oriented and/or have timed sequences or enemies to be fought or evaded.
I have not focused on visual novels.
A
A

Abandoned - 2015 Krutovig (seen at $0.49 steam sale)
flash game free at Armor Games


Abashera - 2003 Max Magnus Norman [free d/l at maxmagnusnorman.com]

[Enigma of] The Abbey / Murder in the Abbey - 2008 Alcachofa Soft/Crimson Cow (dotemu $3.00)

About to Blow Up - 2013 Facepuncher ($1.50 amazon d/l)
facepuncher website


ABZÛ - 2016 Giant Squid / 505 Games (reg $19.99 steam, $5.99 sale; purch $9.00 humble day of the devs bundle, incl ABZU, Full Throttle Remastered, Everything, ...)


Acalius: Enemies of the Wild - 2005 Arachnid
review at metzomagic review at adventure-archiv


Accolade

- founded 1984 by Alan Miller and Bob Whitehead after leaving Activision; acquired by Infogrames in 1999

Law of the West - 1985 (pioneered the conversation tree - minor action)
Killed Until Dead - 1986 (solve a murder before it happens)
Psi-5 Trading Company - 1986 (simulation & action)
Accolade's Comics - 1987 (interactive comics)
Bill & Ted's Excellent Adventure - 1989 (adventure, timed)
Don't Go Alone (RPG) - 1989 (RPG)
Altered Destiny - 1990 (adventure)
Elvira: Mistress of the Dark - 1990 (action-adv. real-time combat)
Les Manley in Search for the King - 1990 (adventure)
Star Control - 1990 (action, strategy)
The Third Courier - 1990 (detective, action)
Elvira II: The Jaws of Cerberus - 1991 (RPG)
Les Manley in Lost in L.A. - 1992 (adventure)
Star Control II - 1992 (action, RPG)
Waxworks - 1992 (RPG)
Star Control 3 - 1996 (action, strategy)

Ace Ventura: The CD-Rom Game - 1996 7th Level
Ace Ventura: Pet Detective: The Case of the Serial Shaver - 2000 Brilliant Digital (interactive movie)


Acheton - 1978 Jonathan Partington, Jon Thackray, David Seal / Topologika UK
play online at archive.org
d/l Acheton z8 file from IFDB
all Topologika games at IFDB


Across the Grooves - 2020 Nova-box (reg. $12.99 steam; low $9.74; FREE Amazon Prime Gaming 6/2/22)


Actual Sunlight - 2014 Will O'Neill (purch $0.49 steam summer 2017 sale)

Scott Adams collection - 1978 (free d/l)
Scott Adams Grand Adventure - SAGA - website

Adam's Venture series - Vertigo / Iceberg
Christian


Episode 1: The Search for the Lost Garden - 2009
Episode 2: Solomon's Secret - 2011
Episode 3: Revelations - 2012
Adam's Venture: Origins - 2016 Vertigo Games / SOEDESCO (purch. 12/19/22 fan $1.36)

a reimagining spanning the story of the three episodes, adding a few elements but cutting many others

Adam Wolfe (Ep. 1-4) - 2016 Mad Head Games (purch. $1.97 steam winter 2017 sale - Ep 1-4 was $6.99; purch. 1-4 $2.15 Fanatical)

Adera - 2012 Windows 8 only (free)
Adera on apps.microsoft.com


Adios - 2021 Mischief (FREE Epic 1/26/23; FREE Amazon Prime April 2023)


Adr1ft - 2016 Three One Zero / 505 Games (reg $19.99; seen at $5.99 steam summer 2017 sale; $4.99 steam winter 2017 sale) (VR game - reviews say repetetive)


A.D. 2044 - 1996 L.K. Avalon (free gog 10/25/2017)
(also developers of Reah and Schizm)


Adventure at the Chateau d'Or - 2001 Karma Labs (edutainment)

Adventure Collection Volume 1


Dead Reefs
Keepsake
NiBiRu
Return to Mysterious Island (AG53)
Secret Files: Tunguska

The Adventure Company

established by Dreamcatcher in 2002

[

list of Adventure Company games on ign.com

] [

wikipedia entry

]

both bought in March 2007 by the JoWooD Group, both acquired by Nordic Games in Aug 2011

The Adventures of Fatman - 2003 Michael Doak / Socko! Ent.
1st commercial game made w/ AGS [d/l non-voice version free at AGS archives] [d/l voice version 197.2MB at atomicgamer]
(purch. $0.79 1/27/2022 GMG, activated on steam)


The Adventures of Fatman: Intergalactic Indigestion - 2020 SOCKO! Entertainment / Screen 7 (purch. $0.79 1/27/2022 GMG, activated on steam)


Ad Verbum - 2000 Nick Montfort

free at IFDB #41 on IFDB top 50 IF of all time (2015)

AER Memories of Old - 2017 Forgotten Key / Daedalic (reg. $14.99 steam; $7.49 steam summer 2018 sale; purch incl in Humble Unity Bundle $15; also FREE Epic 6/25/2020)

Aftershocked - 2002 Matt Dabrowski
mattdabrowski.net


After You: Level Escape - 2020 k148 Game Studio (6/1/2022 $5.58 steam K148 Pack incl. After You, Tempus)

Agapito's Crazy Adventure (aka Island Adventure) - 1997 Rosalia Perez,Jose Ponferrada / AWorld Shareware
[aworldsoftware.com]


Agatha Christie: The ABC Murders - 2016 Artefacts Studios / Microids (seen at $4.49 steam winter 2017 sale; purch. incl in indiegala point & click definitive bundle $4.00)


Agatha Christie: Hercule Poirot: The First Cases - 2021 Blazing Griffin / Microids (incl. in HB Amazing Adventures bundle 7/29/2022 Humble Bundle $20.00)


Agatha Knife - 2017 Mango Protocol (seen at $8.99 steam winter 2017 sale; $7.19 steam; $5.99 steam hist low; purch. $3.18 steam winter 2020 sale)


Agent A: A Puzzle in Disguise - 2019 Yak & Co. ($3.18 steam 12/19/19)


Age of Enigma: The Secret of the Sixth Ghost - 2011 Casual Box Games / Big Fish Games (purch at Office Depot $5.99)


Age of Wonders - 1999 Triumph Studios / Paradox Interactive (turn-based strategy fantasy)


Age of Wonders III - 2014 Triumph Studios / Paradox Interactive (FREE HB 5/9/19) (turn-based fantasy RPG)


Agharta: The Hollow Earth - 2000 Aniware


AGON (Ancient Games of Nations) series - website


AGON 1 The London Scene - 2003 Private Moon Studios (d/l from PlayFirst/Big Fish $4.99)

AGON 2 Adventures in Lapland - 2003
AGON 3 Pirates of Madagascar - 2004
AGON from Lapland to Madagascar - 2004 (d/l from PlayFirst/Big Fish $4.99) (not sure if this is 2,3, or both)

The Mysterious Codex (1-3) - 2006 ($1.99 indie gala)

AGON 4 The Lost Sword of Toledo - 2008 (d/l from PlayFirst/Big Fish $4.99)

AGON 5 The Tale of the Four Dragons





A cont'd

Ahnayro: The Dream World - 2016 Alice & Smith ($5.99 steam early access) (I won a copy!)


Akalabeth: World of Doom - 1980 Richard Garriot (free on gog)

Alabaster - 2009 Emily Short et al (text adv)
free at IFDB
part of Fractured Fairy Tales series
Best Writing in 2009 XYZZY awards

Alan Wake - 2010 Remedy / Microsoft (action-adv psychological horror) ($5.99 on sale at steam)

Alan Wake's American Nightmare - 2012 Remedy / Microsoft (steam $3.75; also have on gog)


Alaska - 2018 Wreck Tangle Games (purch. $1.50 steam)


Alba: A Wildlife Adventure - 2020 ustwo games ($10.19 steam fall 2021; low $7.64 gg; 11/10/2022 Epic FREE)


Albedo: Eyes from Outer Space - 2014 Z4g0 and Ivan Venturi / Merge Games (action-adv) ($1.49 sale HB)


Alchemia - 2009 Springtail Studio / Lace Mamba, 1C (extended version in 2010)
play abbreviated Flash version online


Al Emmo and the Lost Dutchman's Mine - 2006 Himalaya (seen at $2.49 steam summer 2017 sale)
(Not to be confused with the 1989 game "Lost Dutchman Mine" by Magnetic Images)


Alexia Crow series - Questtracers


Alfred Hitchcock - Vertigo see Vertigo
Alice: An Interactive Museum - 1991 Haruhiko Shono / Toshiba EMI / Synergy
Shono also made L-Zone (1992) and Gadget (1993)


Alice in Wonderland - 1985 Dale Disharoon / Windham Classics


Alice: Madness Returns - see American Mcgee's Alice
Alida - 2004
Alida game website


Alien AI - 2021 GridSky Software AS (reg. $9.99; low $3.99)


Alien Function - 2021 Stand Off Software (purch. 6/24/21 steam $3.18)


Alien Incident - 1996 GameTek


Alien: Isolation - 2014 Creative Assembly, Feral Interactive / SEGA, Feral Interactive (action, survival horror, stealth) (reg. $39.99 steam; sale $9.99; incl in HB Spooky Horror bundle $7.74)


Alien Odyssey - 1995 Argonaut / Philips (action/adv)


Alien Virus - 1994 Trecision / Funsoft, Vic Tokai
Trecision later made Ark of Time and Nightlong: Union City Conspiracy


All the Delicate Duplicates - 2017 Mez Breeze Andy Campbell / The Space et al (reg $7.99 steam; purch $4.50 itch.io 12/26/20, with Wallpaper $2.50)
very weird

All Roads - 2001 Jon Ingold (free IF)
[play]

1st place 2001 IF Comp., XYZZY Best Game

All That Remains: A Story About a Child's Future - 2019 DeadByte (purch. $2.65 steam 12/14/19)


All the Way Down - 2015 Sanctuary Interactive
d/l at gamejolt


All You Can Eat - 2017 Gamechuck ($1.49 steam sale)

Ally's Adventure Through the Glass - 1999 Pharos Games


The Almost Gone - 2020 Happy Volcano / Playdigious (reg $14.99 steam; low $4.99; purch. $2.12 steam 5/20/21)

Alone in the Dark series - Infogrames (survival horror - action elements) (purch. 1-3 for $1.49 gog 10/5/20)

Alone in the Dark - 1992 Infogrames

Alone in the Dark 2 - 1993 Infogrames

Alone in the Dark 3 - 1994 Infogrames

Alone in the Dark 4: The New Nightmare - 2001 Infogrames


Notes on survival horror games...

survival horror action-adventure has strayed into shooters - they are

not

the same...

tvtropes definition

Alone in Space - 2016 Butterflyware (seen at $8.69 steam sale; $4.99 steam winter 2017 sale)


Alone With You - 2017 Benjamin Rivers Inc. (reg $9.99, sale $3.99; purch. $2.99 steam summer 2018 sale; also incl. in itch.io Bundle for Ukraine $10 3/8/22) (visual novel, pixel graphics)

Alpha Polaris - 2011 Turmoil Games (gg $1.99)


The Alpine Encounter - 1985 Ibid Inc. / Random House Inc. (IF w/ graphics)


Alter Cosmos: The Waves of Distortions - 2018 Pyramid Games (seen at $2.99 steam 2019 lunar new year sale) (poor translations, poor char. animations, combat)


Altered Destiny - 1990 Accolade (purch. $4.19 gog 6/25/21)
play online at archive.org


Alter Ego - 1986 Activision
originally written by Peter Favaro PhD
play an updated version online at playalterego.com

Alter Ego - 2010 bitComposer Games / Future Games / Viva Media (gg free - $1.74 -> 4:3 sale)


Alternativa - 2010 Centauri Production


Alt-Frequencies - 2019 Accidental Queens, ARTE France / Plug In Digital (purch. $4.24 steam winter 2020 sale 12/22/20; also incl. in 12/6/2021 itch.io World Land Trust Bundle $4.99)


Alucinod - 2019 Thomas Pettus (purch. $3.98 steam winter 2020 sale 12/22/20)


Amazon - 1984 Michael Crichton / Telarium
play online at archive.org


Amazon: Guardians of Eden - 1992 Access (purch. $2.99 gog 7/27/21)


Amber: Journeys Beyond (AG70) - 1996 Hue Forest Ent.
8/19/99

American McGee's Alice - 2000 Rogue / EA


Alice: Madness Returns - 2011 Spicy Horse Games / Electronic Arts (purch. 3/19/2023 steam $4.24) (3D platform adventure horror)


Amertis - 2009 COLYBY - website
on startup, if black screen, press esc

A cont'd

Amerzone - 1999 Microids - Benoit Sokal
(I installed old disk on Win7 - seems to work OK)
Amerzone - 1999 Microids (purch $2.49 gog)

[Thomas M. Disch's] Amnesia - 1986 Cognetics Corp. / EA
play online at archive.org
bad reviews e.g. pcgamer

Amnesia and sequels


Amnesia: The Dark Descent (AG34) - 2010 Frictional (HB5)

Amnesia: A Machine for Pigs - 2013 Frictional (purch. ?; in Humble Trove; also 6/6/23 gog free)

Amnesia: Rebirth - 2020 Frictional Games ($23.99 steam winter 2020 sale; incl. in Oct 2021 Humble Monthly; also 4/22/2022 Epic FREE)


Among the Innocent: A Stricken Tale - 2017 Zero Degrees Games (seen at $4.99 steam winter 2017 sale; purch. $2.71 steam halloween 2018)

Among the Sleep - 2014 Krillbite Studios ($3.79 gog; also Among the Sleep: Enhanced Edition FREE on Epic 10/22/2021)


Among Us - 2018 Innersloth (purch. $5.00 itch.io 9/22/20 for Emma; FREE Epic 5/29/2021)

Anacapri the Dream - see Capri Saga
Analogue: A Hate Story and sequel

Analogue: A Hate Story - 2012 Christine Love / Steam ($3.39 steam)

(Analogue sequel) Hate Plus: Mutes Golden Days - 2013 Christine Love ($3.39 steam)


Anamorphine - 2018 Artifact 5 (reg $19.99 steam; $11.97 gmg; low $9.99 Humble store)


Ancestors: The Humankind Odyssey - 2020 Panache Digital Games / Private Division (incl. in Humble Monthly Jan 2021)

Anchorhead - 1998 Michael Gentry (text adv)
play anchorhead free online
#4 on IFDB top 50 IF of all time (2015)

The Ancient Mark - Episode 1 - 2012 FlippingTree
link at moddb

Angel Devoid: Face of the Enemy - 1996 Electric Dreams / Mindscape


Angelo & Deemon: One Hell of a Quest - 2019 Specialbit Studio (low $2.09)


Ankh series

Ankh: The Tales of Mystery - 1998 Artex Software (RISC OS)

Ankh 1: Reverse the Curse - 2005 Deck13 (Linux, Mac OS X, Windows)

Ankh: Anniversary Edition - 2005 Deck13 (purch. 9/5/2022 steam $0.84)

Ankh 2: Heart of Osiris - 2006 Deck13 (Linux, Mac OS X, Windows)
(purch Heart of Osiris and Battle of the Gods on Steam for $3.74)

Ankh 3: Battle of the Gods - 2007 Deck13 (Windows)
(purch Heart of Osiris and Battle of the Gods on Steam for $3.74)

Ankh: Curse of the Scarab King - 2008 Deck13 (Nintendo DS)


Anna - 2012 Dreampainters Software

Anna Extended Edition - 2013 Dreampainters Software (ext ed $2.49 gg d/l)


Anna's Quest - 2015 Daedalic (seen at $4.99 steam summer 2017 sale; purch. $0.68 steam 4/23/20)


Annie Amber (GearVR) - 2016 Talking About Media (reg. $7.99 on Oculus/Samsung, purch $2.99 sale Oculus store)


Another Adventure - 2017 ThankCreate Studio (purch. $1.19 steam summer 2017 sale)


Another Code (aka Trace Memory) (AG60) Cing Nintendo DS 2005


Another Lost Phone: Laura's Story - 2017 Accidental Queens / Playdius (FREE indiegala)

Another Perspective - 2014 Shaun Spalding (purch on gmg $3.34 less 2.10 credit = $1.24 reqd capsule to d/l) (puzzle platformer)


Another Small Favor - see A Small Favor, under 'S'
Another World: 20th Anniversary Edition (orig. 1991)
platformer/action elements


Anoxemia - 2015 BSK Games ($0.79 indie gala)


Answer Knot - 2019 Naraven Games (FREE steam)


Antenna - 2016 LWNA (free on steam)


Antenna Dilemma - 2019 Goloso Games (FREE steam)


Antichamber - 2013 Alexander Bruce (puzzle platform) ($4.99 HB store 5/20/14)


The Antidote - 2019 Innovative Underdogs (Purch. $1.24 steam 6/25/19)


AntVentor - 2018 LoopyMood (purch. $0.99 steam)


Apocalipsis: Harry at the End of the World - 2018 Punch Punk Games / Klabater ($3.49 steam 2019 lunar new year sale; purch. 10/17/2022 HB $1.03)


Aporia: Beyond the Valley - 2017 Investigate North / Green Man Gaming (seen at $14.44 hbs; purch. pre-order $12.29 gmg)


The Apotheosis Project - 2015 Midian Design / Screen 7 ($0.99 steam sale - reg $3.99 on steam)


Apsulov: End of Gods - 2019 Angry Demon Studio (horror gore action-adv)


Arazok's Tomb - 1987 Aegis


Archeos - 2017 Ibispi (made with AGS) FREE at gamejolt


Archaica: The Path of Light - 2017 Two Mammoths ($7.49 steam halloween 2018)


Archimedes - 2016 Joshua Hughes


Arc of Doom - 1994 Keystone / Sunstar


Arctic Awakening - 2023 TBD GoldFire Studios


Arctico - 2022 Claudio Norori, Antonio Vargas (reg. $9.99; purch. $1.99 10/27/2023 gog) (open world)


Arevoatl: Seven Coins - 2018 Arevoatl Games (steam $2.97 12/19/19)


Are You Afraid of the Dark: The Tale of Orpheo's Curse - 1994 Nickelodeon / Viacom


Argonus and the Gods of Stone - 2019 Zojoi (purch. $4.99 steam 1/2/2022)


A cont'd

Arise: A Simple Story - 2020 Piccolo Studio / Techland Publishing ($19.99 steam)


AR-K - 2014 Gato Salvaje Studio (android tablet) (purch. $2.76 steam autumn 2021 sale for both AR-K and AR-K: The Great Escape)


Arkhangel: The House of the Seven Stars - 2018 Winter Night Games (purch. $3.74 itch.io 6/2019)


Ark of Time - 1997 Trecision / Koei / Interplay
(needs VESA video)
Armaeth: The Lost Kingdom - 1993 Real World Multimedia / Grandslam

Armed & Delirious - 1997 Benny Davidovich, Makh-Shevet / Sir-Tech

Armikrog. - 2015 Pencil Test Studios / Versus Evil ($7.50 gg)
Armikrog website Armikrog Kickstarter

The Arrangement - 2004 Michael Clark

The Arrival - 1997 Enteraktion / Live Interactive

Arthur's Knights: Tales of Chivalry - 2000 Cryo / Wanadoo, Dreamcatcher,
sequel Arthur's Knights II: The Secrets of Merlin - 2002 Cryo / Wanadoo


Arthur: The Quest for Excalibur - 1989 Infocom
play online at archive.org


The Artifact - 2017 Colin Wren / Enigma Games ($7.99 steam; $5.35 steam sale; $3.99 steam winter 2017 sale; purch. $0.43 HB)


Art of Murder series (Nicole Bonnet) - City Interactive
See series listing at MobyGames
(I got the first 3 for $1 each on gg 12/28/17, then all 5 for $1 in FAN Dollar Murder Bundle Fall 2018)

Art of Murder 1. FBI Confidential - 2008 ($1.00 gg)

Art of Murder 2. Hunt for the Puppeteer - 2009 ($1.00 gg)

Art of Murder 3. Cards of Destiny - 2010 ($1.00 gg)

Art of Murder 4. The Secret Files - 2010 (in FAN dollar Murder Bundle, 1-5 for $1)

Art of Murder 5. Deadly Secrets - 2011 (in FAN dollar Murder Bundle, 1-5 for $1)

Ultimate Mystery and Adventure Collection - City Interactive - includes Art of Murder 1-3, plus Chronicles of Mystery 1 & 2


ASA A Space Adventure - 2013 ($11.99 gg, $7.79 sale HB; purch $3.59 steam sale in bundle with Catyph total $9.97)


Ascendant - 2014 Hapa Games LLC (free gog 6/3/20) (2d scrolling roguelike)


As Dusk Falls - 2022 INTERIOR/NIGHT / Xbox Game Studios ($9.89 steam winter 2022)


Asemblance - 2016 Nilo Studios (reg. $9.99 steam, purch $3.99 sale steam)

Asemblance 2: Oversight - 2018 Nilo Studios ($9.99 steam)


The Assembly - 2016 nDreams (reg. $29.99 steam; seen at $25.57 gmg; $17.99 HS VR+nonVR; $11.99 steam winter 2017 sale; low $5.18 voidu; purch. $6.59 12/29/2022 fan)

Astroloco: Worst Contact - 2016 Hungry Planet Games (ggg 7/20/13 4for $8; so this game must be older?)


Astrologaster - 2019 Nyamyam (incl. in itch.io Bundle for Racial Justice and Equality 6/2020)

Astronomica: The Quest for the Edge of the Universe - 1994 Hyper-Quest


Asylum - 1981,1985 William F. Denman Jr. / Med Systems (later known as Screenplay)
play online at archive.org
d/l at IFDB

Asylum - TBA Senscape / Augustin Cordes (horror)
Asylum website


Atari Vault - 2016 Code Mystics / Atari (incl in $3.99 FAN 2/17/20 - Killer Bundle 12) (100 arcade classics like Asteroids, Centipede, Missile Command)

Atlantis series

Atlantis: The Lost Tales - 1997 Cryo

Atlantis: The Lost Tales - 1997 Cryo (purch $1.19 gog)


Atlantis II (aka Beyond Atlantis) - 1999 Cryo (dotemu pack $9.99 - incl 2,3,4)

Atlantis III The New World (aka Beyond Atlantis II) - 2001 Cryo (d/l gog $3.99)

Atlantis Evolution - 2004 Atlantis Interactive Ent. / Adventure Co. (dotemu pack $9.99 - incl 2,3,4)

Atlantis V: Secrets of Atlantis - 2006 Atlantis Interactive Ent. / Adventure Co.


Atma - 2019 Team Atma / Rubika Supinfogame (FREE steam)


Attentat 1942 - 2017 Charles University / Czech Academy of Sciences (seen at $6.59 steam winter 2017 sale; incl. in itch.io Bundle for Ukraine $10 3/8/22)

Aura series

Aura: Fate of the Ages - 2004 Streko-Graphics / Adventure Co. (d/l 1&2 from dotemu @ $2)

Aura 2: The Sacred Rings - 2007 Streko-Graphics / Adventure Co.

Aura 3: Catharsis

Aurora - 2010 Pastel Games, also Aurora 2 (flash games, free online) play online at jayisgames


Aurora: The Secret Within - 2007 BluMiAl Studios / Lexicon


Automaton - 2020 Circle Interactive (purch. 8/2/2021 steam $1.90)

A Vampyre Story - see Vampyre...
Avon - 1982 Jonathan Partington, Jon Thackray / Topologika UK
play online at archive.org
d/l Avon z5 file at IFDB
all Topologika games at IFDB


AWAKE Definitive Edition - 2019 Storyyeller Games/Off The Beaten Track ($1.50 steam 6/29/19)


Axel & Pixel - 2009 Silver Wish / 2K Play


The Awkward Steve Duology - 2017 Oh, a Rock! Studios (purch. $2.39 steam)


Azrael's Tear - 1996 Intelligent Games / Mindscape


Aztec: The Curse in the Heart of the City of Gold (aka The Sacred Amulet) - 2001 Cryo / France Telecom Multimedia


B
B

Baba is You - 2019 Hempuli Oy (incl. in itch.io Bundle for Ukraine $10 3/8/22)


Babel - 1997 Ian Finley (text adv)
free at IFDB
#13 on IFDB top 50 IF of all time (2015)

Backbone: Prologue - 2019 EggNut / Raw Fury (FREE steam)


Backbone - 2021 Eggnut / Raw Fury (incl. in itch.io Bundle for Ukraine $10 3/8/22)


Backpacker: The Lost Florence Gold Mine - 1997 Animagination


Back to Bed - 2015 Bedtime Digital / LOOT Int. (isometric puzzler) ($??; also incl. in itch.io Bundle for Ukraine $10 3/8/22)


Back to the Future: The Game - 2010 Telltale ($3.74 gog sale)


Bad Day on the Midway (The Residents) - 1995 Inscape


Bad Dream: Coma - 2017 Desert Fox (low $0.89)


Bad Dream: Stories - 2021 Desert Fox (3/28/2023 steam $1.58)


Bad Milk - 2000 Dreaming Media
2002 Seumas McNally Indie GotY

Bad Mojo (AG30) - 1996 Pulse Entertainment / Acclaim

Bad Mojo Redux (remake) - 2004 Pulse / Got Game (incl w/ bundle stars Night Dive $3.49 for 10 games)


The Ballads of Reemus: When the Bed Bites - 2012 ClickShake games (reg $4.99, $1.29 sale at gog)
clickshakegames.com


Balls of Steel - 1997 GT Interactive (pinball game)

The Bard's Tale - 2004 InXile / Vivendi thebardstale.com
(not remake or sequel to Interplay's 1985 Tales of the Unknown Vol. 1: The Bard's Tale) ($1.99 gog sale - includes original classic BT 1,2,3)

The Bard's Tale classic series - 1985 all FRPGs (incl. w/ above)

Tales of the Unknown: The Bard's Tale (1) - 1985 (Michael Cranford) Interplay / EA

The Destiny Knight: The Bard's Tale II - 1986 (Michael Cranford) Interplay / EA

The Bard's Tale III: Thief of Fate - 1988 (Bill Heineman) Interplay / EA


Bargon Attack - 1992 Coktel Vision


Baron Wittard: Nemesis of Ragnarok - 2011 Wax Lyrical / Iceberg Int. (d/l from gamersgate $2.49 11/2/12)


Barotrauma - 2019 FakeFish, Undertow Games / Daedalic Entertainment (Humble Choice June 2020) (2D co-op survival horror submarine simulator)

Barrow Hill - 2006 Shadow Tor Studios / Got Game Ent. (d/l from gamersgate $2.50 11/2/12)


Barrow Hill: The Dark Path - 2016 Shadow Tor Studios / Iceberg Interactive (reg $14.99 steam, $8.99 sale HB; $5.99 steam summer 2017 sale; $4.20 gg; $3.74 steam sale; $3.74 fanatical; $2.99 steam summer 2018 sale; purch. $2.69 HB fall 2018)

Bastion (HB5) (PCG75) - 2011 Supergiant Games / Warner Bros. (purch? d/l?)


Batman: The Telltale Series - 2016 Telltale Games (steam Ep 1 free; purch. $3.98 steam autumn 2021 sale)

B.A.T. (Bureau of Astral Troubleshooters) - 1989 Ubisoft
and B.A.T. 2: The Koshan Conspiracy - 1992 Computer's Dream / Ubisoft
play BAT 2 Koshan Conspiracy online at archive.org


Bayou Island - 2017 Andy Howard Games (reg $4.99 sale $2.49, $1.24 steam summer 2017 sale)


The Beard in the Mirror - 2016 Oh, a Rock! Studios (purch. $2.24 steam)


Bear With Me - 2016 Exordium Games (Ep. 1 reg $4.99 steam; purch 1 & 2 for $5.83 steam)

Episode 3 - 2017 ($3.14 HS; purch. $2.73 nuuvem 4/19)

Bear With Me: The Lost Robots - 2019 Exordium Games / Modus Games ($1.99 steam winter 2020 sale; purch. $0.66 fan 12/7/20)


Beasts of Maravilla Island - 2021 Banana Bird Studios, LLC / Whitethorn Games (incl. in 12/6/2021 itch.io World Land Trust Bundle $4.99; also FREE Amazon)


Beat Cop - 2017 Pixel Crow / 11 bit Studios (reg $14.99; seen at $13.49 gog sale; $6.79 gog; $5.09 gog; $4.94 steam winter 2017 sale; incl. in Humble Indie Bundle 21 $1 5/23/20; also FREE Amazon 1/5/23 via gog)


Beautiful Desolation - 2020 THE BROTHERHOOD (isometric p&c) (6/17/2022 Free GOG)


Beavis and Butthead in Virtual Stupidity - 1996 GT Int.

Beavis and Butthead Do U. - 1998 GT Int.


Before I Forget - 2020 3Fold Games (low $5.09 gg; FREE Amazon Prime Gaming)


Before Your Eyes - 2021 GoodbyeWorld Games / Skybound Games (low: $3.19 Fan) (monitors real life blinks)


The Beginner's Guide - 2015 Everything Unlimited (list $9.99 steam. paid $5.99 HB)


B cont'd

Behind the Frame: The Finest Scenery - 2021 Silver Lining Studio / Akupara Games, Akatsuki Taiwan Inc. (low $4.24)


Behind the Memory - 2016 Gurashop ($1.79 steam sale)


Beholder - 2016 Warm Lamp Games / Alawar Entertainment (reg $9.99 steam; $3.39 BS; purch. incl in Fan Undercover bundle $2.99) (RPG elements)

Beholder 2 - 2018 Warm Lamp Games / Alawar premium (FREE Amazon Prime May 2023; also 6/30/23 gog free) (RPG elements)


Being One: Episode 1 - Escape the Lab - 2009 Psionic3D
Play free online at Kongregate


Belief and Betrayal - 2007 Artematica / Lighthouse Int.


Belladonna - 2015 Neckbolt (Niklas Hallin) ($0.69 steam)


Below the Root - 1984 Dale Disharoon / Windham Classics
one of the earliest graphic advs, based on a childrens' novel an article about its genesis here
play online at archive.org

Beneath a Steel Sky (AG19) - 1994 Revolution Software (d/l free from gog)


Beyond a Steel Sky - 2020 Revolution Software Ltd ($22.74 steam winter 2020 sale; low $18.98 gamebillet; incl. in HB Amazing Adventures bundle 7/29/2022 Humble Bundle $20.00)


Ben Jordan, Paranormal Investigator series - 2004 - 2012 (free)
grundislavgames.com


1. In Search of the Skunk-Ape
2. The Lost Galleon of the Salton Sea
3. The Sorceress of Smailholm
4. Horror at Number 50
5. Land of the Rising Dead
6. Scourge of the Sea People
7. The Cardinal Sins
8. Relics of the Past

Ben There, Dan That! - 2008 Zombie Cow (purch 2-pack w/ TGP on Steam $4.99)

Time Gentlemen, Please! - 2009 Zombie Cow (purch 2-pack w/ BTDT on Steam $4.99)


Berlin Connection - 1998 ekuinteractive e.K.


[The Adventures of] Bertram Fiddle (episodic) - Rumpus / Deck13

Episode 1: A Dreadly Business - 2015 (reg. $5.99 steam; purch. $2.99 steam winter 2017 sale)

Episode 2: A Bleaker Predicklement - 2017 (reg. $14.99 steam; seen at $11.24 steam winter 2017 sale)
(buggy)

The Beverly Hillbillies - 1993 Synergistic Software / Capstone
play online at archive.org


Beyond a Steel Sky - see Beneath a Steel Sky
Beyond Blue - 2020 E-Line Media (4/20/2023 Epic FREE)


Beyond Eyes - 2015 Tiger & Squid / Team 17 ($5.09 steam)

Beyond Good & Evil HD - 2011 Ubisoft remastered (orig 2003) (action-adv) ($2.49 gog sale)


Beyond the Sky - 2018 Iperurania Arts ($11.04 steam; purch. $4.14 steam 1/28/2022)

Beyond the Wall - 2023 Rocking Toy (reg. $6.99 steam; purch. steam $3.71 10/28/23)


Beyond the Wall of Stars - 1992 Creative Multimedia Corp.


Beyond the Titanic - 1986 Scott Miller (founder of Apogee) / Apogee
play online at archive.org


Beyond This Side - 2020 Glim Games / Crescent Moon Games ($2.49 steam winter 2020 sale)


Beyond Time - 1997 Dreamcatcher


Beyond: Two Souls - 2013 Quantic Dream - action/adv for PS3 (purch. $8.80 gg 12/27/20)


Beyond Zork - see the Zork series under Z

Big Red Adventure - 1995 Dynabyte / Core Design


The Big Secret of a Small Town - 2015 Flenx / Buka Entertainment (purch. $0.49 steam winter 2020 sale 12/22/20)


Bik: A Space Adventure - 2014 Zotnip (reg. $5.99 steam, lowered to $4.99) (pixel)


Bill & Ted's Excellent Adventure - 1990 Off the Wall / Capstone
play online at archive.org


Bioforge - 1995 Origin / EA ($1.49 gog sale)


Bio Menace - 1993 Apogee (free gog) (action)


Bioscopia series - Tivola

Bioscopia - 2001 Tivola

Chemicus - 2002 Tivola

Physicus - 2003 Tivola


Bioshock series (FPS) - all by 2K Games (purch 1,2,inf on ggg $4.99, $4.99, $9.89)

Bioshock (PCG5) - 2007

Bioshock 2 - 2010

Bioshock Infinte (PCG13) - 2013

Bioshock: The Collection - 2016 Blind Squirrel Games / 2K Games (FREE Epic 5/26/2022)
incl. Bioshock Remastered, Bioshock 2 Remastered, Bioshock Infinite The Complete Edition


B cont'd

The Bizarre Adventures of Woodruff & the Schnibble - see Woodruff
Blackbay Asylum - 2014 KISS Ltd. / TAD Productions AB (reg. $19.99 steam; $1.00 incl in Bundlestars dollar Monster Bundle 2017)


The Black Cauldron - 1986 Sierra
play online at archive.org

Black Dahlia (AG63) - 1998 Take 2 / Interplay


Black Island - 2015 Helsinki Noir (reg $2.99 steam) (horror)


The Black Mirror series

The Black Mirror (AG83) - 2003 Future Games (JA $2.49)

The Black Mirror II - 2009 Cranberry Production (downloaded from Amazon/Viva $5)

The Black Mirror III - 2011 Cranberry Production (downloaded from Amazon/Viva $5) (purch $0.99 gog summer 2017 sale)


Black Mirror (reboot) - 2017 KING Art / THQ Nordic GmbH ($9.89 gog winter 2019)


Black Moon Chronicles - 1999 Cryo Interactive / Microids (incl. in 12/6/2021 FAN $1.00 Dollar Chronicle Bundle) (RTS)


Blacksad: Under the Skin - 2019 Pendulo Studios / Microids (reg. $39.99 steam; low $13.19; purch. fan killer bundle 17 $3.79 5/27/21)


Black Sails: The Ghost Ship - 2010 DECK13 / Astragon (seen at $2.99 steam summer 2017 sale; purch. $1.99 steam winter 2017)

The Black Sanctum - 1981 Bob Withers & Stephen O'Dea / Mark Data Products
play online at archive.org


[John Saul's] Blackstone Chronicles - 1998 Legend / Red Orb (AG43)


The Black Watchmen - 2015 Alice & Smith (alternate reality game ARG) (seen at $10.49 steam sale, sale $3.74, $2.49 steam summer 2017 sale; $1.99 steam sale)
www.blackwatchmen.com

The Black Watchmen Season 2: Enduring Conflict

Blackwell series (d/l bundle 1-4 counts as 1 in gog $10 for 5 xgvg sale 11/21/2012)

The Blackwell Legacy (1) - 2006 Dave Gilbert / Wadjet Eye

Blackwell Unbound (2) - 2007 Dave Gilbert / Wadjet Eye

Blackwell Convergence (3) - 2009 Dave Gilbert / Wadjet Eye

The Blackwell Deception (4) - 2011 Dave Gilbert / Wadjet Eye

Blackwell Epiphany (5) - 2014 ($5.99 steam)


Blackwood Crossing - 2017 PaperSeven Ltd. / Vision Games Publishing Ltd. (reg $15.99 steam; seen at $10.39 gog sale; $9.59 steam; $7.99 steam; $6.39 steam halloween 2018)

Blade Runner (AG21) - 1997 Westwood Studios

Blade Runner (AG21) - 1997 Westwood Studios (purch. $7.50 gog 5/21/20)


Blameless - 2016 Vaclav Hudec (free steam)


Blanc - 2023 Casus Ludi / Gearbox Publishing (low $8.28)


Blindside - 2012 Epicycle (audio only adventure game) www.blindsidegame.com


Blind Souls - 2019 Ator (purch. $1.58 steam 5/13/20)


Blind Spot - 2020 Unlimited Fly Games (low $8.31)

Bloodnet - 1993 MicroProse ($2.99 gog incl. CD and FDD versions)


Blown Away - 1994 Imagination Pilots / IVI Pub.

Blue Force - 1993 Tsunami

Blue Heat - 1997 Orion

Blue Ice - 1995 Psygnosis
walkthrough


Blue June - 2023 TBD Tiny Dodo

Blue Lacuna - 2008 Aaron A. Reed (text adv)
Blue Lacuna website
free at IFDB
#11 on IFDB top 50 IF of all time (2015)

Blues and Bullets - 2015 A Crowd of Monsters (detective noir) (episodic) (reg. $19.99 steam for ep. 1-5)


Bohemian Killing - 2016 The Moonwalls / IQ Publishing (was reg $4.99 steam but incr. to $12.99; saw at $0.74 sale; purch incl in Fanatical (BS) Nemesis Bundle 4 $9.99 for 14 games)


Boïnihi: The Ki Codex - 2020 Simon Says: Play! ($14.99 steam winter 2020 sale; low $8.15; purch. 3/16/2023 steam $3.82)

Bone (1): Out from Boneville - 2005 Telltale (steam sale bundle for both $2.49)

Bone (2): The Great Cow Race - 2006 Telltale

The Book of Unwritten Tales (AG64) - 2011 KING Art (d/l from gog $9.99)

The Book of Unwritten Tales: Critter Chronicles - 2011 KING Art / Crimson Cow (gog $3.00)

The Book of Unwritten Tales 2 - 2015 King Art ($7.49 gog)


B cont'd

Borderlands series - Gearbox Software, 2K Australia, Telltale Games (FPS action RPG)

Borderlands - 2009

Borderlands 2 - 2012 (purch. $8.80 steam summer 2017 sale for Game of the Year ed. w/ DLC)

Borderlands The Pre-Sequel - 2014 (purch. $3.83 steam 6/5/19 Handsome collec)

Tales from the Borderlands: Episode One Zero Sum - 2014 Telltale ($8.49 steam)

Borderlands 3 - 2020 Gearbox Software / 2K ($19.79 steam winter 2020 sale; low $16.89; incl. in Feb 2022 Humble Monthly; also FREE Epic)

Borderlands 3: Directors Cut - 2021 Gearbox Software / 2K (incl. in Feb 2022 Humble Monthly)

New Tales from the Borderlands - 2022 Gearbox Software / 2K (low $20.87)


Boreal Tenebrae / Boreal Tales - 2020 Snot Bubbles Productions (incl. in itch.io Bundle for Racial Justice and Equality 6/2020)


Bored of the Rings - 1985 Fergus McNeill / Delta 4 Interactive


Borrowed Time - 1985 Interplay/Activision
play online at archive.org


Botanicula - 2012 Amanita Design (Steam Amanita bundle $6.24)


Bottle - 2016 Tonguc Bodur ($0.99 indiegala 5/19/19)


The Bradwell Conspiracy - 2019 A Brave Plan / Bossa Studios (purch. $8.99 HB 5/10/20)


Bramble: The Mountain King - 2023 Dimfrost Studio / Merge Games (low $22.49 fan)


Braid (HB5) (PCG64) - 2008 Jonathan Blow / Number None / Microsoft


Breached - 2016 Drama Drifters / Nkidu Games (reg. $6.99 steam, $6.29 sale; purch $3.49 steam)


Breakers - 1985 Synapse / Broderbund
play online at archive.org - when asked for password just hit enter
article about Breakers at The Digital Antiquarian
walkthrough at CASA


Breathedge - 2021 RedRuins Softworks / HypeTrain Digital, RedRuins Softworks (FREE Amazon Jan 2023; FREE Epic 4/27/2023) (space open world survival craft)


Bride of the Robot - 1989 Free Spirit


The Bridge - 2013 Taylor & Castaneda (puzzle platformer) (purch. HS $2.99 12/30/13)

Brimstone - 1985 Synapse / Broderbund
electronic novel - text adv [link at atarimania]

Broken Age - 2014 Double Fine Prod.
Broken Age website Double Fine Adventure Kickstarter
I subscribed $15 to Kickstarter.
(also purch. on gog $3.74 3/1/2019)
(have on both gog & steam) (finished part 1 but not 2)
The Broken Sword series

The Broken Sword 1. Circle of Blood (a.k.a. Shadow of the Templars) - 1996 Revolution / Virgin (AG4) (PCG84)

The Broken Sword 1. Circle of Blood: The Director's Cut - 2009 Revolution / Ubisoft (dotemu BS trilogy remastered $9.99 incl 1, 1 Dir cut, 2 Remastered, 3)

The Broken Sword 2. The Smoking Mirror - 1997 Revolution / Virgin

The Broken Sword 2. Broken Sword II: The Smoking Mirror Remastered - 2010 Revolution / Revolution

The Broken Sword 2.5 The Return of the Templars - 2008 mindFactory / mindFactory (fan adventure - website)

The Broken Sword 3. The Sleeping Dragon - 2003 Revolution / THQ

The Broken Sword 4. The Angel of Death (aka Secrets of the Ark) - 2006 Revolution / Adventure Co. (gog $4.99)

The Broken Sword 5. The Serpent's Curse - 2013 Revolution / Revolution ($12.49 steam 50% off sale)


Brothers: A Tale of Two Sons - 2013 (steam $4.99; also FREE Epic)


Brukel - 2019 Bob de Schutter / Lifelong Games (steam $4.24 2/21/20)


Bucket Detective - 2017 the whale husband (reg $3.99 seen at $2.95 steam summer 2017 sale) (macabre - multiple endings)


Bud Tucker in Double Trouble - 1996 Merit Studios / Topware


Building 847 - 2020 Deliriously Happy (purch. $2.65 steam winter 2020 sale 12/22/20)


Bureau 13 - 1995 Take 2 / GameTek

Burn: Cycle - 1994 Trip Media / Philips


Burning Daylight - 2019 Burning Daylight Team (FREE steam)


The Butterfly Sign - 2016, The Butterfly Sign: Human Error - 2017 Quantum Phoenix Studio (purch bundle $4.00 steam summer 2017 sale)


Byzantine: The Betrayal - 1997 Discovery


Big Fish
Big Fish Games - Casual / Hidden Object Adventures - [Wikipedia]
(NOTE: all games unless othewise marked.)

Agency of Anomalies series - Orneon

The Agency of Anomalies 1: Mystic Hospital - 2011 ($4.99)

The Agency of Anomalies 2: Cinderstone Orphanage - 2012
(free w/ monthly membership)

The Agency of Anomalies 3. The Last Performance - 2012 (free w/ memb)


Alabama Smith series

Alabama Smith: Escape From Pompeii - 2008 Alawar (purch $1.80 gg 7/6/17)

Alabama Smith: The Quest of Fate - 2009 Alawar (purch $1.80 gg 7/6/17)


Alex Hunter: Lord of the Mind - 2013


Angelica Weaver: Catch Me When You Can - 2012


Azada series

Azada 1. - 2007 (purch. cd dual w/ ancient magic $5.56 amazon)

Azada 2. Ancient Magic - 2008

Azada 3. in Libro - 2011 (collector's ed. d/l from bigfish $6.99)

Azada 4. Elementa - 2013
(free w/ monthly membership)



Brink of Consciousness: Dorian Gray Syndrome - 2011 ($6.99)


Dark Dimensions: City of Fog - 2011 ($4.99)


Dark Strokes: Sins of the Fathers CE - 2012 (in Legends of Terror pack)

Echoes of Sorrow - 2011 (in pack)

Emerald City Confidential - 2009 Dave Gilbert, Wadjet Eye / PlayFirst ($4.99)


Empress of the Deep 2: Song of the Blue Whale - 2011 (bf free)


Enigmatus: The Ghosts of Maple Creek - 2011
(free w/ club memb. 2/13)


Enlightenus series

Enlightenus - 2009 ($3.49)

Enlightenus 2: The Timeless Tower - 2010 ($3.49)


Epic Escapes: Dark Seas - 2011


Film Fatale: Lights, Camera, Madness! - 2012 ($0.99 w/ Dorian)


Final Cut: Death on the Silver Screen - 2012 ($3.99)


Flux Family Secrets series - fractured object puzzles - Skunk Studios [Wikipedia]

Flux Family Secrets 1. The Ripple Effect - 2009 ($4.99)

Flux Family Secrets 2. The Rabbit Hole - 2010

Flux Family Secrets 3. The Book of Oracles - 2012


Big Fish Games cont'd

Ghost Encounters: Deadwood - 2012 Anarchy Ent. Viva Big Fish (in pack)


Hidden Expedition series

Hidden Expedition 1. Titanic - 2006 BFG ($5.50 for 1-3 on CD from Amazon)

Hidden Expedition 2. Everest - 2007 BFG ($5.50 for 1-3 on CD from Amazon)

Hidden Expedition 3. Amazon - 2008 BFG ($5.50 for 1-3 on CD from Amazon)

Hidden Expedition 4. Devil's Triangle - 2009 BFG

Hidden Expedition 5. The Uncharted Island - 2011 BFG

Hidden Expedition 6. Smithsonian Hope Diamond - 2013 Eipix

Hidden Expedition 7. The Crown of Solomon - 2014 Eipix

Hidden Expedition 8. Smithsonian Castle - 2014 Eipix

Hidden Expedition 9. Dawn of Prosperity - 2015 Eipix

Hidden Expedition 10. Fountain of Youth - 2016 Eipix

Hidden Expedition 11. Midgard's End - 2016 Eipix

Hidden Expedition 12. The Eternal Emperor - 2016 Eipix


House of 1000 Doors series

House of 1000 Doors 1. Family Secrets CE - 2011 Alawar (in Legends of Terror pack)

House of 1000 Doors 2. The Palm of Zoroaster - 2012 Alawar
(free w/ monthly membership)

Serpent Flame - 2013
Evil Inside - 2015

Lake House: Children of Silence - 2012 Alawar (d/l $2.50 gg)

Lost Civilization - 2014 Icarus Games ($1.01 bundlestars)

Midnight Mysteries series - MumboJumbo

Midnight Mysteries 1. The Edgar Allen Poe Conspiracy - 2009 (HOG) (1-5 incl. in bundlestars mumbojumbo mega bundle $3.49)

Midnight Mysteries 2. Salem Witch Trials - 2010 (amazon $1.99)
(virus?)
(1-5 incl. in bundlestars mumbojumbo mega bundle $3.49)

Midnight Mysteries 3. Devil on the Mississippi - 2011 (1-5 incl. in bundlestars mumbojumbo mega bundle $3.49)

Midnight Mysteries 4. Haunted Houdini - 2012 (amazon $2.19)
(virus?)
(1-5 incl. in bundlestars mumbojumbo mega bundle $3.49)

Midnight Mysteries 5. Witches of Abraham collector's ed. - 2013 (1-5 incl. in bundlestars mumbojumbo mega bundle $3.49)

Midnight Mysteries 6. Ghostwriting - 2015

Midnight Mysteries 7. Possession


Mountain Crime: Requittal - 2012 (in pack)


Big Fish Games cont'd

Mystery Case Files series (MCF) [Wikipedia]

MCF 1. Huntsville - 2005 (only hidden object puzzles, timed)

MCF 2. Prime Suspects - 2006

MCF 3. Ravenhearst - 2006 ($2.99)

MCF 4. Madame Fate - 2007 ($2.99)

MCF 5. Return to Ravenhearst - 2008 ($4.99)

MCF 6. Dire Grove - 2009 ($4.99)

MCF 7. 13th Skull - 2010 ($2.99)

MCF 8. Escape from Ravenhearst - 2011 (free)

MCF 9. Shadow Lake - 2012

MCF 10. Fate's Carnival - 2013

MCF 11. Dire Grove, Sacred Grove - 2014 (purch for android tablet)

MCF 12. Key to Ravenhearst - 2015 (purch. $3.71 steam 12/19/19)

MCF 13. Ravenhearst Unlocked - 2015 (purch. $4.24 steam summer sale 2020)

MCF 14. Broken Hour - 2016

MCF 15. The Black Veil coll. ed. - 2017 (purch. coll. ed. $3.49 steam winter 2017 sale)

MCF 16. The Revenant's Hunt - 2017 (seen at $13.99 steam; purch. $4.24 steam summer sale 2020)

MCF 17. Rewind - 2018 (purch. $4.24 steam summer sale 2020)

MCF 18. The Countess - 2018 (purch. $4.24 steam summer sale 2020)

MCF 19. Moths to a Flame - 2019 (purch. $4.24 steam summer sale 2020)

MCF 20. Black Crown - 2019 (purch. $4.24 steam summer sale 2020)


Mystery Masters collections


(Original) (15-pack) 2009
Volume 2 (15) 2011
Mega 30-Pack (Vols 1 & 2)
Bonus Collection (20) 2012
Legends of Terror 20-pack - 2012 (amazon $7.49)

Lighter Side of Adventure (10) 2013
Secret Reflections (20) 2013
Secret Stories 20-pack - 2012 (amazon - wrong thing sent - free)

Treasures of Mystery (20) 2012
Twisted Tales 20-pack - 2012 (amazon $14.99)

Wicked Worlds (20) 2013
Mystical Realms (20) 2014?
Maze of Mystery (20) 2015?

Mystery Trackers series - Elephant Games [Wikipedia]

Mystery Trackers 1. The Void - 2010 ($4.99)

Mystery Trackers 2. Raincliff - 2011 ($2.99)

Mystery Trackers 3. Black Isle - 2012 (free)

Mystery Trackers 4. Four Aces - 2012 (free)

Mystery Trackers 5. Silent Hollow (Collector's Edition) - 2013 ($13.99)

Mystery Trackers 6. Raincliff's Phantoms - 2014

Mystery Trackers 7. Blackrow's Secret - 2014 Elephant Games

Mystery Trackers 8. Nightsville Horror - 2015
Mystery Trackers 9. Winterpoint Tragedy - 2015
Mystery Trackers 10. Paxton Creek Avenger - 2016
Mystery Trackers 11. Train to Hellswich C.E. - 2017 (purch. $4.25 steam autumn 2021 sale)

Mystery Trackers 12. Queen of Hearts
Mystery Trackers 13. Memories of Shadowfield - 2017
Mystery Trackers 14. Mist Over Blackhill - 2018
Mystery Trackers 15. Darkwater Bay

Natural Threat: Ominous Shores - 2012 (in pack)

Nightmare Adventures series

Nightmare Adventures: The Witch's Prison Fish - 2010 Big Games (free)

Nightmare Adventures: The Turning Thorn - 2013 Big Games (free)


Nightmare Realm series

Nightmare Realm - 2011 Lesta Studio ($6.99)

Nightmare Realm 2. In the End - 2012 Lesta Studio


Big Fish Games cont'd

Nightmares from the Deep: The Cursed Heart - 2012 Artifex Mundi / Viva (in pack)

Oddly Enough: Pied Piper - 2011 Alawar (incl w/ Legends of Terror 20pack)


Pahelika series

Pahelika Secret Legends - 2009 (gg $3.38)

Pahelika Revelations - 2011 (PlayFirst/Big Fish $4.99)


Puppet Show series - ERS

Puppet Show 1. Mystery of Joyville - 2009 (1 & 2 for $4.99 Amazon)

Puppet Show 2. Souls of the Innocent - 2010

Puppet Show 3. Lost Town

Puppet Show 4. Return to Joyville

Puppet Show 5. Destiny Undone


Redemption Cemetery series - ERS Studios

Redemption Cemetery 1. Curse of the Raven - 2010 (free monthly)

Redemption Cemetery 2. Children's Plight - 2011 (free w/ sale)

Redemption Cemetery 3. Grave Testimony - 2012 ($6.99)

Redemption Cemetery 4. Salvation of the Lost - 2013 (free w/ coupon)


Sacra Terra: Angelic Night - 2011 Viva (amazon $1.99)
Collector's Ed. incl. in Mystery Masters Twisted Tales (amazon $14.99)
virus? (coll ed. installed OK)
Samantha Swift series - MumboJumbo
(purch. all at amazon @ $1.99)

Samantha Swift 1. Hidden Roses of Athena - 2008

Samantha Swift 2. Golden Touch - 2009

Samantha Swift 3. Mystery From Atlantis - 2009

Samantha Swift 4. Fountains of Fate - 2010


Shiver series

Shiver: Vanishing Hitchhiker - 2011 Artogon (bf $6.99 b1g1f w/ Empress2)

Shiver: Poltergeist - 2012 Artogon (bf free)

Shiver: Moonlit Grove - 2013 Viva, Artogon (bf $4.89)


Snark Busters series - Alawar (fragmented object games = FROGs)

Snark Busters 1. Welcome to the Club - 2010 Alawar (amazon $1.99)

Snark Busters 2. All Revved Up - 2011 Alawar (amazon $1.99)

Snark Busters 3. High Society - 2012 Alawar (Twisted Tales pack)


Stray Souls: Dollhouse Story - 2011 Big Fish Games (in Legends of Terror pack)

The Treasures of Mystery Island 3: The Ghost Ship - 2011 Viva (in pack)

Twisted Lands series - Alawar

Twisted Lands 1. Shadow Town - 2010 Alawar (bf $3.99)

Twisted Lands 2. Insomniac - 2011 Alawar (bf $6.99 b1g1f w/ Origin)

Twisted Lands 3. Origin - 2012 Alawar (bf free)


Vampire Saga series

Vampire Saga 1. Pandora's Box - 2009 Alawar (in pack)

Vampire Saga 2. Welcome to Hell Lock - 2011 Alawar (in pack)

Vampire Saga 3. Breakout - 2012 Alawar (in pack)


Whispered Stories: Sandman - 2012 Deep Shadows (in pack)


C
C

Californium - 2016 Darjeeling, Nova Production / ARTE France, Neko Ent. (reg. $9.99 steam, $4.99 gog sale; purch incl. in $1.99 bundlestars impact bundle)


Caligo - 2017 Krealit ($2.99 steam)


Calixto Island - 1982 Bob Withers, Ron Krebs & Stephen O'Dea / Mark Data Products
play online at archive.org


Callahan's Crosstime Saloon (AG66) - 1997 Legend / Take 2 Int.

Call of Cthulhu: Dark Corners of the Earth (PCG89) - 2006 Headfirst / Ubisoft (action-adv survival horror stealth)

Call of Cthulhu: Shadow of the Comet - see Shadow of the Comet
Call of Cthulhu - 2018 Cyanide Studio / Focus Home Interactive (seen at $40.49 steam; $11.99 gog summer 2020; incl. in Aug. 2020 HB) (RPG elements)

Call of the Sea - 2020 Out of the Blue / Raw Fury (purch. $12.79 gmg 4/15/21; 3/9/2023 Epic FREE)


Cameron Files series

The Cameron Files: Secret at Loch Ness - 2001 Dreamcatcher (purch. FAN $0.59 12/21/2021)

The Cameron Files: Pharaoh's Curse (aka Amenophis: Resurrection) - 2002 Galilea Multimedia / Dreamcatcher

Cameron Files combo pack - 2004 (purch. $6.97 new amazon)


Candle - 2016 Teku Studios / Daedalic Entertainment (puzzle platformer) ($5.99 gog; purch. $1.99 gog winter 2019)

Capri Saga caprisaga.com

A Quiet Weekend in Capri (1) - 2003 S & G Software

Anacapri: the Dream (2) - 2007 S & G Software

Mysteries of Capri - (updated compilation of above 2 games)

The Capri Connection (3) - 2014 S & G Software

Captain Blood and sequels


Captain Blood - 1988 Exxos / Infogrames / Mindscape
Commander Blood - 1994 Cryo / Mindscape
Big Bug Bang: Le Retour de Commander Blood - 1996 Cryo / Microfolie's

Captain Morgane and the Golden Turtle - 2012 Wizarbox (spinoff from So Blonde) ($1.50 for bundle from indiegala)

Carol Reed Mystery series - MDNA Games - Mikael Nyqvist

Carol Reed 1. Remedy - 2004 (earned free bigfish)

Carol Reed 2. Hope Springs Eternal - 2005 ($2.49 ja)

Carol Reed 3. Time Stand Still - 2006 ($2.49 ja)

Carol Reed 4. East Side Story - 2007 ($2.49 ja)

Carol Reed 5. The Colour of Murder - 2008 (bf $6.99 b1g1f Blue Madonna)

Carol Reed 6. Black Circle - 2009 ($2.49 ja)

Carol Reed 1-5 Complete 2010

Carol Reed 7. Blue Madonna - 2011 (bf free)

Carol Reed 8. Amber's Blood - 2012 ($2.99 ja)

Carol Reed 9. Cold Case Summer - 2013 ($2.99 ja)

Carol Reed 10. Bosch's Damnation - 2014 ($2.99 ja)

Carol Reed 11. Shades of Black - 2015 ($5.99 ja -> steam)

Carol Reed 12. Profound Red - 2017 ($7.50 to Mikael)

Carol Reed 13. The Birdwatcher - 2018 ($7.50 to Mikael)

Carol Reed 14. The Fall of April - 2019 ($12.50 to Mikael)

Carol Reed 15. Geospots - 2020 ($12.50 to Mikael)

Carol Reed 16. Quarantine Diary - 2021 ($14 list)

Carol Reed 17. Amos Green's Final Repose - 2022

Carol Reed 18. The Game Maker - 2023


Carto - 2020 Sunhead Games / Humble Games (incl. in HB Monthly Aug 2021)


Casanova: Duel of the Black Rose - 2001 Arxel Tribe / Wanadoo (action-adv)


The Casebook of Terry Winter - 2015 Sinister Systems ($2.10 indiegamestand d/l for pc, also for android)


A Case of Distrust - 2018 The Wandering Ben / Serenity Forge ($7.49 steam; incl. in Aug 2020 HB)


The Case of the Golden Idol - 2022 Color Gray Games / Playstack (like Return of the Obra Dinn) (purch. Epic 5/19/23 $10.79)


The Cassandra Galleries - 1997 Kutoka / Corel (like 7th Guest)

Castle Dracula - 2012 Gondefire (shinyloot $1)

The Castle of Dr. Brain - 1991 Sierra, The Island of Dr. Brain - 1992 Sierra
educational/puzzle/adv

Catherine - 2011 - Atlus (console game)

Catherine Classic - 2019 ATLUS / SEGA (incl. in Sept 2020 HB)


CAT Interstellar - 2015 Ionized Games ($2.69 steam)
Ionized Games
walkthru video [Y]

Cat Lady - 2012 (shinyloot $1)

Cat Lady - 2012 (purch $1.99 gog)


Catyph: The Kunci Experiment - 2016 Simon Says Play! (reg. $19.99 steam, $13.49 sale, purch ASA & Catyph bundle for $9.97 steam)

The Cave - 2013 Double Fine / Ron Gilbert ($7.50 gg)
(platformer)


Cave Story's Secret Santa - 2021 Nicalis, Inc. (12/10/2021 GOG FREE; also FREE on steam)


C cont'd

Cayne - 2017 The Brotherhood (set in Stasis world)
playcayne.com


Celtica - 1998 Artech / H+A Ent. (MYST clone)


Ceremony of Innocence - 1997 Real World Multimedia Ltd.
based on books about Griffin and Sabine by Nick Bantock


Ceville - 2009 Realmforge Studios/Kalypso Media (d/l Amazon $4.72; purch $1.49 gog summer 2017 sale)
(install error) (gog)
Chamber of the Sci-Mutant Priestess - see KULT

Chants of Sennaar - 2023 Rundisc / Focus Entertainment (PURCH 9/8/23 gamersgate (gg) $16.38)

The C.H.A.O.S. Continuum - 1994 Dash Digital / Creative Multimedia

Chaos: A Fantasy Adventure Game - 1995 HarperCollins


Charnel House Trilogy - 2015 Owl Cave ($1.49 steam)


Chasing Static - 2021 Headware Games (steam $12.74) (psych. horror)


Chemicus - see Bioscopia

Cherokee Trails (aka Ally's Third Adventure), Cherokee Trails 2 - 2002 Pharos Games (educational about Trail of Tears)


Chewy: Esc from F5 - 1997 Blue Byte


Chicago 1930: The Prohibition - 2004 Spellbound / Microids (12/6/2021 FAN $1.00 Dollar Chronicle Bundle) (RTS)


Chicken Police: Paint It Red - 2020 The Wild Gentlemen / HandyGames (incl. in Humble Choice April 2022; also FREE Amazon Jan 2023)


Chicory: A Colorful Tale - 2021 Greg Lobanov et al / Finji


China: The Forbidden City - 1998 Cryo (don't confuse with Heart of China)


Chinatown Detective Agency - 2022 General Interactive Co. / Humble Games, WhisperGames (low $12.45)


Choice of... series - Choice of Games (all text choose your own adventure)
choiceofgames.com

Choice of Alexandria - 2016 Kevin Gold ($1.97 steam summer 2017 sale)

Choice of the Deathless - 2013 Max Gladstone (seen at $3.99 steam summer 2017 sale; purch. $2.99 steam)

Choice of Robots - 2014 Kevin Gold (seen at $4.89 steam summer 2017 sale; purch. $3.89 steam summer 2018 sale)


Chook & Sosig: Walk the Plank - 2019 TookiPalooki / Armor Games Studio (incl. in itch.io Bundle for Racial Justice and Equality 6/2020)


Chronicle of Innsmouth - 2017 Umberto Parisi / Psychodev (reg $7.99 steam; raised to $12.99 steam; seen at $6.49 steam winter 2017 sale; purch. $5.52 steam summer sale 2020)


Chronicle of Innsmouth: Mountains of Madness - 2021 PsychoDev / AtomicHorde ($13.99 steam)

Chronicles of Mystery series (Sylvie Leroux) - City Interactive

Chronicles of Mystery: The Scorpio Ritual - 2008 ($0.74 indie gala)

Chronicles of Mystery: The Tree of Life - 2009 (incl. in $0.99 Chronicles of Mystery Pack fan 4/22/21)

Chronicles of Mystery: Curse of the Ancient Temple - 2009 (DS)

Chronicles of Mystery: The Legend of the Sacred Treasure - 2010 (incl. in $0.99 Chronicles of Mystery Pack fan 4/22/21)

Chronicles of Mystery: Secret of the Lost Kingdom - 2011 (incl. in $0.99 Chronicles of Mystery Pack fan 4/22/21)


Chronicles of the Sword - 1996 Synthetic Dimensions / Psygnosis


Chronomaster - 1995 Dreamforge Ent. / Capstone

Chronomaster - 1995 Dreamforge Ent. / Capstone (purch. gog 5/18/23 $3.99)


Chronoquest - 1988 Psygnosis, Chronoquest 2 - 1990 Psygnosis


Chronology - 2014 Bedtime Digital Games (purch. $1.50 gg 7/6/17 using blue coins)


Chuchel - 2018 Amanita Design (seen at $5.99 steam 12/2018; low $2.99 nuuvem; purch. $4.99 nuuvem 4/19)

Chuchel Cherry Edition - 2018 (purch $3.89 gog)


The Church in the Darkness - 2019 Paranoid Productions / Fellow Traveller (purch. steam 5/4/2023 $2.12) (action-adv stealth)


The Chzo Mythos (AGS) [Wikipedia] [website] [Let's Play archive]


Chzo Mythos 1. 5 Days a Stranger - 2003 Fully Ramblomatic

Chzo Mythos 2. 7 Days a Skeptic - 2004

Chzo Mythos 3. Trilby's Notes - 2006

Chzo Mythos 4. 6 Days a Sacrifice - 2007


The Cinema Rosa - 2019 Atreyu Games Pty. Ltd. (reg. $9.99 steam; low $4.99 steam; PURCH 7/13/23 10:57AM steam $5.31)


Cinemaware Anthology 1986-1991 - 2014 (purch. $2.49 indiegala 3/26/21)

Includes:

Defender of the Crown - 1986 - Action, Strategy / tactics
SDI - 1986 - action
The King of Chicago - 1986 adv
Sinbad and the Throne of the Falcon - 1987 - Action, Strategy / tactics
Lords of the Rising Sun - 1989 strategy game with action mini-games - follow-up to Defender of the Crown
Rocket Ranger - 1988 - Action, Strategy / tactics
It Came From the Desert - 1989
It Came From the Desert II: Antheads - 1990
Wings! - 1990 - Action, Simulation
TV Sports: Football
TV Sports: Basketball
TV Sports: Baseball
TV Sports: Boxing

Circle of Blood (see Broken Sword series)
Circuit's Edge - 1989 Westwood / Infocom
based on Effinger's When Gravity Fails
play online at archive.org - broken?


Cities Skylines - 2015 Colossal Order Ltd. / Paradox Interactive (FREE Epic 12/17/2020)


The City of Lost Children - 1997 Psygnosis


City of Secrets - 2003 Emily Short (text adv)

free at IFDB #23 on IFDB top 50 IF of all time (2015)

Claire - 2014 Hailstorm Games Inc. (in bundlestars apocalypse bundle 11 games for $3.24)


C cont'd

Clandestiny - 1996 EA


Classified Stories: The Tome of Myrkah - 2021 RVL Games (horror, jumpscare)

Classified Stories: Color Out of Space - 2022 RVL Games


Cleo: A Pirate's Tale - 2021 Christoph Schultz (purch. 11/17/2022 gog $3.74)


Close to the Sun - 2020 Storm in a Teacup / Wired Productions (reg. 19.99 steam; low FREE at Epic Game Store; $14.99 fan; in fan Killer Bundle 14 $4.99 11/4/20)


Cloud Chamber - 2014 Investigate North Aps
(ARG, MMO - but few if any active users, bad reviews)


Cloud Climber - 2020 Two Star Games (FREE itch.io 12/20)


Cloud Gardens - 2021 Noio (incl. in 12/6/2021 itch.io World Land Trust Bundle $4.99)


Cloudpunk - 2020 ION LANDS (reg. $19.99 steam; low $6.99)


CoCo Text Adventures - 2014 (free on play store)
bundle of early text advs for Tandy TRS-80 Color Computer - includes: Bedlam, Raaka-Tu, and Pyramid 2000


Codename: Iceman - 1989 Sierra
play online at archive.org
("submarine simulator")

Code 7 Ep. 1 - 2017 Goodwolf Studio (reg. $16.99 steam; purch. steam $3.18 6/25/19)


Coffee Talk - 2020 Toge Productions (incl. in 12/6/2021 itch.io World Land Trust Bundle $4.99)

Cognition - An Erica Reed Thriller - series

Cognition Episode 1: The Hangman - 2012 Phoenix Online Studios (gg $5.00) (purch $2.99 Ep 1-4 gog)

Cognition Episode 2: The Wise Monkey - 2013

Cognition Episode 3: The Oracle - 2013

Cognition Episode 4: The Cain Killer - 2013


The Colonel's Bequest (Laura Bow 1) (AG84) - 1989 Sierra
play online at archive.org

The Colonel's Bequest - 1989 Sierra (purch. $3.07 gog 5/28/20)

Coloratura - 2013 Lynnea Glasser (text adv)
free at IFDB
#6 on IFDB top 50 IF of all time (2015)

Colossal Cave - 2023 Cygnus Entertainment ($35.99 at Amazon) colossalcave3d.com


Coma: Mortuary - 2014 N A GA


The Coma: Recut - 2017 Devespresso Games / Digerati (seen at $11.99 gog) (Korean horror action)


The Coma 2: Vicious Sisters - 2020 Devespresso Games / Headup, WhisperGames (incl. in Aug 2020 HB; also 10/12/23 Amazon free - redeem on gog)


Come Back - 2019 Team NoLan (incl. in itch.io Bundle for Racial Justice and Equality 6/2020)


Comer - 1998 Kyle Choi / Shine Studio HK


Commander Blood - see Captain Blood

Commander Keen Complete Pack - 1990 id Software (purch. $1.49 gog 2/15/21)


The Companion - 2021 David Fazzio, Studio 46 / Studio 46 (purch. $2.99 gog 1/6/23)


Companions of Xanth - 1993 Legend


The Complex - 2020 Wales Interactive (seen at $11.69 steam summer sale 2020; low $9.61; purch. Epic 5/19/23 $6.82) (FMV)


Conarium - 2017 Zeotrope Interactive / Iceberg Interactive (reg $19.99 steam, sale $16.99; $11.99; $9.99 steam winter 2017 sale; $8.00 gg summer sale 2018; $6.79 steam summer 2018 sale; $5.60 gamebillet) (horror)


Congo the Movie: Descent into Zinj - 1996 Viacom


Connections - 1995 Discovery Channel Multimedia


Conquests of Camelot: The Search for the Grail - 1989 Sierra (purch. gog $3.59 3/30/2022)


Conquests of the Longbow: The Legend of Robin Hood (AG42) - 1991 Sierra (purch. gog $3.59 3/30/2022)
play online at archive.org


Continuum - 2015 5 Centre NAD Students (free)
d/l from http://continuum-nad2012.blogspot.ca/


Consortium Master Edition - 2014 Interdimensional Games ($3.99 gog)
Includes Consortium 2019 Rebalance


Conspiracies - 2003 Anima Ppd Int. / Got Game (avail at gg $4.95; purch. $1.98 gg 12/13/18)
Anti-virus reports malware
Conspiracies II: Lethal Networks - 2011 Anima Ppd Int. (reg. $9.95 at gamersgate)


Conspiracy - see KGB

Conspiracy! - 2021 Sheinman Games (deductive logic w/ real world right wing memes)

Contradiction: Spot the Liar! - 2015 Baggy Cat Ltd. (reg. $9.99 steam; low $7.49 steam) (FMV, murder mystery)


Contrast - 2013 Compulsion / Focus Home Int. (amazon sale $5.15)


Control - 2020 Remedy Entertainment / 505 Games (reg. $29.99 steam; low 16.99 indiegala; incl. in HB Mar 2021; also FREE Epic 6/11/21)


Conway: Disappearance at Dahlia View - 2021 White Paper Games / Fireshine Games ($22.49 steam; low $17.99 fan,gmg)


Corpse of Discovery - 2015 Phosphor Games ($1.59 steam)

Corrosion: Cold Winter Waiting - 2012 Viperante / Tri Synergy (JA sale $9.99; $1.59 steam enhanced version)


C cont'd

Corruption - 1988 Magnetic Scrolls / Rainbird


Cosmic Osmo and the Worlds Beyond the Mackerel - 1989 Cyan Worlds (incl. in Cyan Complete Pack 2012 on steam $7.49)


Cosmology of Kyoto - 1995 Softedge / Yano Electric (visual novel)


Costume Quest - 2011 Double Fine Productions ($0.99 steam, reg $9.99)

Costume Quest 2 - 2014 Double Fine Productions / Midnight City, Majesco Entertainment (FREE Epic 12/17/2022)


The Council (episodic) - 2018 Big Bad Wolf / Focus Home Interactive (reg $29.99 steam; low $20.09 steam complete season; $17.99 gg comp season; purch. complete season 11/19/2022 HB $3.97)

The Council: Episode 1 - 2018 (free steam)


Countdown - 1990 Access (purch. $2.99 gog 7/27/21)
play online at archive.org

Counterfeit Monkey - 2012 Emily Short (text adv)
free at IFDB
#3 on IFDB top 50 IF of all time (2015)

The Count Lucanor - 2016 Baroque Decay ($1.99 gog 4/8/20)


Cracking the Conspiracy - 1998 The Pixel Shop Inc. (purch. $9.95, $13.94 w/ ship at www.cdaccess.com/html/pc/crackcon.htm Win 95,98)


Cradle - 2015 Flying Cafe for Semianimals (reg. $12.99 steam, $9.74 sale, $8.44 steam summer 2017 sale; $6.49 steam; $5.19 steam halloween 2018; purch. $3.89 steam)


Cranston Manor (Hi-Res Adventure #3) - 1981 On-Line Systems (later to become Sierra)


Creaks - 2020 Amanita Design ($13.99 steam winter 2020 sale; low $5.99 HS; purch. 1/5/23 fan $3.17)


Creepy Tale - 2020 Creepy Brothers (purch. 12/21/2022 fan $1.00 Creepy Tale 1 & 2 Double Pack)


Crime Stories: From the Files of Martin Mystere (aka Martin Mystere: Operation Dorian Gray) - 2006 Artematica / GMX Media, Adventure Co.

Crime Time - 1990 Starbyte


Critical Path - 1994 Mechadeus / Media Vision (FMV interactive movie)


Crossing to the Cold Valley - 2018 carrotcake (bundle with Kingdom Ka - itch.io $1.00 bundle 12/27/19)


The Crow's Eye - 2017 3D2 Entertainment / Nkidu Games Inc. (reg $14.99 seen at $9.99 steam summer 2017 sale; $3.39 steam sale; purch. $0.99 steam halloween 2018) (psychological horror)


Cruise for a Corpse - 1991 Delphine / US Gold
play online at archive.org


Crusader: A Conspiracy in the Kingdom of Jerusalem (aka Crusader: Adventure Out of Time) - 1997 index+ / France Telecom (also did Vikings, Paris 1313, Louvre: The Messenger)


Crypt of Medea - 1984 Sir-Tech
play online at archive.org


Crysis series - Crytek Studios / Electronic Arts (purch. 1-3, Warhead, Lost Island $15.12 steam winter 2020 sale 12/23/20)

Crysis - 2007

Crysis Warhead - 2008

Crysis 2 Maximum Ed. - 2011

Crysis 3 Digital Deluxe Ed. - 2013

Crysis 3 The Lost Island - 2020


The Crystal Key - 1999 Earthlight / Dreamcatcher

The Crystal Key 2 (aka Evany; The Far Realm) - 2004 Earthlight / The Adventure Co. (d/l from gamersgate $2.48)


The Crystal Skull - 1996 Some Interactive / Maxis


CSI series [Wikipedia]


CSI: Crime Scene Investigation - 2003
CSI: Dark Motives - 2004
CSI: Miami - 2004
CSI: 3 Dimensions of Murder - 2006 Telltale / Ubisoft

CSI: Hard Evidence - 2007
CSI: NY - The Game - 2008
CSI: Deadly Intent - 2009
CSI: Fatal Conspiracy - 2010

The Cubedex of Brass and Wood - 2020 TCHOW (purch. 4/26/2023 steam $2.65)


Cube Escape Collection - 2020 Rusty Lake (purch. $3.55 steam winter 2020 sale 12/26/20)

Culpa Innata - 2007 ($7.95 disk via amazon) (also steam key in bundlestars cryptic bundle 2, 10 games for $1.28)


Curious Cases: Detective Thomas Moore - 2019 OnSkull Games (low $4.89)


Curse of Enchantia - 1992 Core Design
play online at archive.org - broken?

The Curse of Monkey Island - see Monkey Island series
Curses - 1993 Graham Nelson (text adv)
free at IFDB
#41 on IFDB top 50 IF of all time (2015)
Curse: The Eye of Isis (action-adv, survival horror) - 2003 Asylum (reg $2.99 steam, sale $1.49)


Cutish - 2020 DUBUS Alain (low $2.90 itch.io; purch. steam 7/26/2022 $3.18)

Cyberia - 1994 Xatrix / Interplay, Cyberia 2: Resurrection - 1995 (action-adv)


Cyberpunk 2077 - 2020 CD PROJEKT RED (low $29.99) (open world RPG)

Cydonia - see Lightbringer

Cylne - 2015 Cylne (seen at $2.69 steam summer 2017 sale)

Cypher - 2012 Cabrera Bros. (cyberpunk text adv.)
www.cabrerabrothers.com/cypher.html
$14.99 - $24.99 d/l at website (low $7.47 gg)


CYPHER: DSAVNK - 2018 Matthew Brown (purch. $2.51 steam 1/21/19)


D
D

D - 1995 WARP (Kenji Eno) / Acclaim (psychological horror puzzle adv) (seen at $2.39 gog sale; purch $1.19 gog summer 2017 sale)

D - 1995 WARP (purch $1.19 gog summer 2017 sale)


Daedalic Entertainment

- founded 2007 by Carsten Fichtelman. HQ in Hamburg Germany. [

Wikipedia

]

NOTE: HOG and non-adv games omitted below...




Edna & Harvey: The Breakout - 2008
The Whispered World - 2009
A New Beginning - 2010
Harvey's New Eyes - 2011
Deponia - 2012
The Dark Eye: Chains of Satinav - 2012
Chaos on Deponia - 2012
Goodbye Deponia - 2013
The Night of the Rabbit - 2013
The Dark Eye: Memoria - 2013
Gomo - 2013 (pub)
Journey of a Roach - 2013 (pub)
Munin - 2014 (pub)
Randal's Monday - 2014 (pub)
1954: Alcatraz - 2014 (pub)
Fire - 2015
Anna's Quest - 2015
Deponia Doomsday - 2016
AER - (TBA) 2016 Forgotten Key (pub by Daedalic)
Silence: The Whispered World 2 - 2016

The Daedalus Encounter - 1995 Virgin


Daemonica - 2006 CINEMAX (Czech) / Meridian 4 (3D action-adv w/ RPG elements)


The Dagger of Amon Ra (Laura Bow II) - 1992 Sierra (purch. $3.59 gog 6/10/21)
play online at archive.org


Dagon: by H. P. Lovecraft - 2021 Bit Golem (FREE on gog and steam)


Daily Chthonicle: Editor's Edition - 2016 Sinister Systems / Sometimes You (RPG, random) ($1.34 HS; FREE from indiegala)


The Dame Was Loaded - 1995 Beam / Philips
play online at archive.org

The Dame Was Loaded - 1995 Beam / Philips (purch $2.39 gog)


Damn Virgins - 2015 Luis Ruiz ($2.49 steam)


Dance of Death: du Lac and Fey - 2019 Salix Games Ltd. (reg. $18.99 steam; low $8.88 gmg)


Da New Guys: Day of the Jackass - 2012 ICEBOX Studios / Wadjet Eye


The Dark Crystal (Hi-Res Adventure #6) - 1983 On-Line Systems (Sierra On-Line)


D4: Dark Dreams Don't Die - 2014 Access (episodic) (list $14.99 steam; $4.94 gog season one; purch. season 1 $3.79 gog)


Dark Earth - 1997 Kalisto / MicroProse


Dark Echo - 2015 RAC7 Games ($1.01 steam)


Darkestville Castle - 2017 Epic LLama / Buka Entertainment (purch. $2.67 steam winter 2020 sale 12/22/20)


The Dark Eye (AG85) - 1995 Inscape / Time Warner


The Dark Eye series - Daedalic

The Dark Eye: Chains of Satinav - 2012 (steam $4.99)

(The Dark Eye:) Memoria - 2013 ($3.99 gog sale)


Dark Fall series

Dark Fall: The Journal (AG86) - 2003 XXv Prod. / Adventure Co.

Dark Fall: Lights Out - 2004 XXv Prod. / Adventure Co.
6/19/05
Dark Fall: Lost Souls - 2009 Darkling Room / Iceberg Int. (d/l from gamersgate $2.49 11/3/12)

Dark Fall: Ghost Vigil - 2020 Darkling Room (reg. $14.99 steam; low 7.49 steam summer 2020 sale; purch. gog $5.49 6/10/21)

Dark Fall 4: Storm Warning - 9999 TBD


The Dark Half - 1992 Symtus / Capstone
play online at archive.org


Dark Hill Museum of Death - 2019 Dan Ruscoe ($2.26 steam 6/29/19)


Dark Matter - 2013 InterWave Studios / Iceberg Interactive (side scroller, metroidvania) (reg. $9.99 steam; $1.99 Humble Store sale)


(Not to be confused with Dark Matter arcade game 2015 Meridian4)

Darkness Within series

Darkness Within: In Pursuit of Loath Nolder - 2007 Zeotrope Int. / Lighthouse Int. (d/l gamersgate 1 & 2 in collector's ed. $3.75 11/4/12)

Darkness Within: The Dark Lineage - 2010 Zeotrope Int. / Iceberg Int.


Dark Nights With Poe & Munro - 2020 D'Avekki Studios Ltd ($10.39 steam winter 2020 sale; purch. $3.50 12/24/22 steam) (From the creators of The Infectious Madness of Doctor Dekker and The Shapeshifting Detective.)


The Dark Pictures Anthology - Supermassive Games / Bandai Namco (horror coop)


Dark Pictures: Man of Medan - 2019 (incl. in Mar 2022 humble monthly)

Dark Pictures: Little Hope - 2020

Dark Pictures: House of Ashes - 2021

Dark Pictures: The Devil in Me - 2022


Dark Secrets - 2012 DreamCraft (gg $19.99)
very bad reviews

Darkseed - 1992 Cyberdreams, Darkseed II - 1995 Cyberdreams


The Darkside Detective - 2017 Spooky Doorway (reg. $12.99 steam; $9.69 gog; $9.09 steam sale; $7.79 steam summer 2018 sale; incl in Jan 2019 humble monthly bundle) (pixel; point & click)


The Darkside Detective: A Fumble in the Dark - 2021 Spooky Doorway / Akupara Games (purch. $11.69 gog 4/15/21)


Dark Side of the Moon - 1998 South Peak


The Dark Side of the Moon: An Interactive FMV Thriller - 2021 Tayanna Studios (4/18/2022 $1.58 steam)


Dark Star (Darkstar): The Interactive Movie - 2010 Parallax Studio ($12.69 Amazon)


The Dark Stone From Mebara - 2015 KISS Ltd. / Jerseyware Gaming (reg. $7.99 steam; $1.00 incl in Bundlestars dollar Monster Bundle 2017)


Darkwood - 2017 Acid Wizard Studio (top-down survival horror) (incl. in HB monthly Nov 2020; also FREE Epic 10/16/2022)


DARQ - 2019 Unfold Games (purch. $4.24 steam winter 2020 sale 12/23/20; also DARQ: Complete Edition FREE on Epic 10/28/2021)


A Date in the Park - 2014 Cloak and Dagger Games (free on steam)


Daughter of Serpents - 1992 Eldritch Games / Vic Tokai, Millenium Int. (aka The Scroll - 1995 Eldritch Games)
play online at archive.org


Day of the Tentacle (AG6) (PCG45) - 1993 LucasArts


Day of the Tentacle Remastered - 2016 Double Fine ($8.99 steam)
- play with Brett

Dead Cyborg - 2011 Endre Barth (free) - website


Deadend Cerebral Vortex - 2012 Membranos


Deadlight Director's Cut - 2016 Tequila Works / Deep Silver (free gog 8/15/2017) (zombie shooter platformer)


D cont'd

Deadly Premonition: the Director's Cut - 2013 Access/Rising Star / Rising Star ($2.49 bundlestars)


Dead Mountaineer's Hotel - 2009 Electronic Paradise / Deep Silver


Dead Reefs - 2007 Streko-Graphics / Adventure Co. (in Adventure Collection Vol. 1)


Dead Secret - 2016 Robot Invader (GearVR, psychological horror) ($??)

Dead Space series (3rd person shooter / survival horror)

Dead Space - 2008 EA Redwood Shores (now Visceral) / EA - (free on EA Origin)

Dead Space 2 - 2011 Visceral / EA (FREE Amazon Prime Gaming 5/2022 redeem on Origin)

Dead Space 3 - 2013 Visceral / EA


Dead Synchronicity: Tomorrow Comes Today - 2015 Fictiorama Studios / Daedalic (reg $19.99 gog, $4.99 sale HB, purch $3.99 HS) Dead Synchronicity kickstarter

Dear Esther - 2012 thechineseroom.co.uk thechineseroom (JA $9.99)


Death Gate - 1994 Legend Ent.


Death in Sakkara - 2006 BBC
play free online at deathinsakkara.wedonicethings.com


The Death of Erin Myers - 2019 Viperante (purch $1.81 steam 4/19)


Death Stranding - 2020 Kojima Production / 505 Games (reg 59.99 steam; low 23.85; FREE Epic 12/25/22)


Decay: The Mare - 2015 Shining Gate s/w / Daedalic (free $1.00 blue coins GG)


Deja Vu (for Atari ST 1987) - 1985 ICOM Simulations Inc. / Mindscape


Deja Vu 2: Lost in Las Vegas (for Atari ST 1989) - 1988 ICOM Simulations Inc. / Mindscape


Deja Vu (Macventure series) - 2015 Zojoi (incl. in steam bundle - price?)

Deja Vu II (Macventure series) - 2015 Zojoi (purch $0.74 steam summer 2017 sale)

Delaware St. John series - Big Time Games / Akella - website

Delaware St. John: Vol 1 The Curse of Midnight Manor - 2005

Delaware St. John: The Curse of Midnight Manor 10th Anniv. Ed. - 2015 ?

Delaware St. John: Vol 2 The Town With No Name - 2005

Delaware St. John: Vol 3 The Seacliff Tragedy - 2007

Delaware St. John: Vol 4 Asylum of the Lost - 9999 TBD Asylum of the Lost Kickstarter (I pledged $15 - incl. v1-3)


Deliver Us the Moon - 2019 KeokeN Interactive / Wired Productions ($1.67 in Fan Build Your Own Holiday bundle 2022 3 for $4.49) (action-adv)


Delores: A Thimbleweed Park Mini-Adventure - see Thimbleweed Park

Demetrios: The BIG Cynical Adventure - 2016 COWCAT ($6.29 indiegamestand for d/l & steam key)


Demon's Forge - 1981 Saber Software, 1987 Mastertronic (illust. text adv)

Demon's Tomb - 1989 Silhouette / Virgin (text adv)


Departure - 2022 Icarus (purch. 4/26/2023 steam $0.31)

Deponia series

Deponia - 2012 Daedalic (d/l gamersgate $5.99)

Deponia 2 Chaos on Deponia - 2012 Daedalic ($8.97, @ $2.99 for 1-3 gog)

Deponia 3 Goodbye Deponia - 2013 Daedalic

Deponia Doomsday - 2016 Daedalic (reg. $29.99 steam, $6.79 steam summer 2017 sale; purch. incl in indiegala point & click definitive bundle $4.00)


The Descendant - 2016 Gaming Corps AB ($7.49 steam for ep. 1-5)


Désiré - 2016 Sylvain Seccia


Destination Primus Vita Episode 1 - 2018 Epsilon Games / Green Man Gaming Publishing (purch. $3.19 steam halloween 2018)

Destination: Treasure Island - 2006 Kheops / Nobilis


Destiny - 2014 Bungie / Activision (SF MMO FPS) (don't confuse with Dishonored)

Destiny 2 - 2019 Bungie (FREE steam) (SF MMO FPS) (don't confuse with Dishonored)


Destroy All Humans! - 2020 Black Forest Games, Pandemic Studios / THQ Nordic (incl. in Humble Choice April 2022)

The Detail - 2014 Rival (bundle stars fully loaded bundle 10 games $4.99)

The Detail Episode 2: From the Ashes - 2015 Rival Games Ltd. ($1.49 steam)

The Detail Episode 3: Devil in the Detail - 2016 Rival Games Ltd. ($1.83 steam)


Detective Case and Clown Bot in: Murder in the Hotel Lisbon - 2014 Nerd Monkeys ($0.89 steam; also incl. in itch.io Bundle for Ukraine $10 3/8/22)

Detective Case and Clown Bot in: The Express Killer - 2018 Nerd Monkeys (purch. $2.65 steam 10/31/21)


Detective Di: The Silk Rose Murders - 2019 Nupixo Games (sale $7.69 steam; purch. $6.31 HB 4/28/20)


Detective Gallo - 2018 Footprints Games / Adventure Productions (reg. $14.99 steam; $9.74 steam; $5.99 gog winter 2019; purch. $2.99 gog 3/22/21)

Detective Grimoire: Secret of the Swamp - 2014 Armor Games ($1 HB - w/ BS1DC, BS2, WWSE)
10/28/23

Detectiveland - 2016 Robin Johnson
Play online (warning: sound)
Robin Johnson games - Versificator.net
1st Place 2016 22nd IF Comp.

Detention - 2017 RedCandleGames / Coconut Island Games (reg $11.99 steam, $8.03 steam summer 2017 sale; $5.99 steam sale; purch. $4.79 steam halloween 2018)


Detroit: Become Human - 2017 Quantic Dream / Sony Interactive (action-adv) (low $14.84 gamebillet)


Deus Ex series

Deus Ex (PCG4) - 2000 Ion Storm / Eidos (cyberpunk-themed action-RPG, FPS, stealth)
(I have an orig copy but also purch steam key from humblebundle store for $2.79 for GOTY Ed.)

Deus Ex: Invisible War - 2003 Ion Storm / Eidos (seen at $1.74 Humble Store sale)

Deus Ex: Human Revolution (PCG17) (Director's Cut) - 2011 (seen $4.99 steam sale, $4.99 Humble Store sale; purch. $2.99 steam winter 2017 sale)

Deus Ex: The Fall - 2013 (seen at $2.49 Humble Store sale)

Deus Ex: Mankind Divided - 2016


The Devil's Men - Daedalic - CANCELLED in 2018


De-Void - 2016 Pulsetense Games / KISS ltd. (reg $7.99 seen at $2.71 steam summer 2017 sale; $1.19 indiegala)
(boring)

Devo Presents: Adventures of the Smart Patrol - 1996 Inscape


Device 6 - 2013 Simogo (iOS only)


D cont'd

Devotion - 2019 Red Candle Games (survival horror)
[Wikipedia]


Dexter Stardust: Adventures in Outer Space - 2022 Dexter Team Games (9/22/23 amazon free)


Diamonds in the Rough - 2008 Alkis Polyrakis, Atropos Studios (made w/ AGS)


Die Young - 2019 IndieGala (FREE d/l indiegala 12/3/2021)


The Dig (AG92) - 1995 Sean Clark / LucasArts (also new for pc $1.99 gog; also FREE Amazon Sep 2022)

Digital: A Love Story - 2010 Christine Love
d/l at scoutshonour.com

Dinotopia - 1995 The Dreamers Guild / Turner Int.


Disco Elysium: The Final Cut - 2019 ZA/UM (reg. 39.99 steam; low 29.99 gog summer 2020 sale; purch. 12/12/2022 $9.99 gog) (RPG)


Discolored - 2019 Jason Godbey (low $3.99 steam; purch. ?)


The Discworld series

The Colour of Magic - 1986 Delta 4 Int. / Piranha (text adv) (ZX/Amstrad/C64 only)

Discworld - 1995 Perfect 10 Prod. / Dro Soft

Discworld II (AG73) - 1996 Perfect En.t / Psygnosis

Discworld Noir (AG27) - 1999 Perfect Ent. / GT Int.


Dishonored series (stealth action-adv) (don't confuse with Destiny SF MMO FPS)

Dishonored - 2012 Arkane Studios / Bethesda Softworks (purch $2.49 steam summer 2017 sale)

Dishonored: Definitive Edition - 2013 Arkane Studios / Bethesda Softworks (FREE Epic 12/29/2022)
incl. DLC: The Knife of Dunwall, Void Walker Arsenal, Dunwall City Trials, The Brigmore Witches

Dishonored 2 - 2016 (reg. $39.99 steam; $19.19 BS; FREE Amazon Dec 2022 via gog)

Dishonored: Death of the Outsider - 2017 (reg. $29.99 steam; $26.09 BS; FREE Epic 2/2/23)


Distortions - 2018 Among Giants (purch $2.12 steam winter 2020 sale 12/23/20)


Distraint [Deluxe Ed.] - 2015 Jesse Makkonen (seen at $0.54 hbs; FREE gog) (2D pixel horror)

Distraint 2 - 2018 Jesse Makkonen ($4.19 gog winter 2019; $2.69 gog 3/22/21; low $0.98 HS)


Distrust - 2017 Cheerleaders / Alawar Premium ($4.19 steam halloween 2018; $2.99 origin, fanatical; $1.79 gog winter 2019) (isometric RPG)


Doc Apocalypse - 2012 Midian Design (purch itch.io Midian bundle $0.93, incl. Doc Apocalypse, Quantumnauts 1 & 2, ODISSEA, Oz Orwell, Oz Orwell & The Exorcist)


Dr. Dumont's Wild P.A.R.T.I. - 1988 First Row Software (text adv)
updated and expanded in 1999 by Michael and Muffy Berlyn free download of .z5 at ifdb.tads.org


Dr. Langeskov, the Tiger, and the Terribly Cursed Emerald - 2015 Crows Crows Crows (free on steam)


Dr. Livingstone, I Presume? - 2021 Vulpesoft

Dr. Livingstone, I Presume? DEMO - 2021 Vulpesoft (free demo gog 7/30/21)


Dogday (aka Curiosity Kills the Cat?) - 1996 Eyst Pty. Ltd. (aka Asylum) / Impact Int. Pub.


[The Interactive Adventures of] Dog Mendonça & Pizza Boy - 2016 Okam Studio / Koch Media (avail on gog $11.99 sale; purch $3.79 gog summer 2017 sale)

Dominique Pamplemousse in It's All Over Once the Fat Lady Sings! - 2013 Deirdra Kiai

Dominique Pamplemousse and Dominique Pamplemousse in Combinatorial Explosion - 2017 Squinkifer Productions (incl. in itch.io Bundle for Racial Justice and Equality)

Donald Dowell and the Ghost of Barker Manor - 2013 AGS (free)
Donald Dowell game download website

Dondra: A New Beginning - see Questmaster: The Prism of Heheutotol

Don't Escape: 4 Days to Survive - 2019 scriptwelder / Armor Games Studios (incl. in itch.io Bundle for Ukraine $10 3/8/22) (point and click)


Don't Go Alone - 1989 Sterling Silver Software / Accolade (RPG)
play online at archive.org


Donut County - 2018 Ben Esposito / Annapurna Interactive (purch. $4.14 steam 5/20/21)


[id Software's] DOOM series

Doom - 1993 id Software / GT Interactive Software
Doom II: Hell on Earth - 1994 id Software / GT Interactive Software
Ultimate Doom - 1995 id Software (purch. $1.24 HB 9/24/17)

Final Doom - 1996 TeamTNT / id Software - compilation of two standalone Doom II modifications, TNT: Evilution and The Plutonia Experiment
Doom 64 - 1997 (Nintendo 64), 2020 (FREE Epic 8/18/2022)


The following have modern graphics...

Doom 3 - 2004 id Software / Activision (purch. $1.58 steam winter 2020 sale 12/23/20; also 10/19/23 Amazon free - redeem on gog)

Doom 3: Resurrection of Evil - 2005 Nerve Software / Activision
Doom 3: BFG Ed. - 2012 id Software / Bethesda Softworks - the BFG Edition includes DOOM, DOOM II, DOOM 3, DOOM 3: Resurrection of Evil, and The Lost Mission ($5.99 steam winter 2020 sale)
Doom / aka Doom 2016 - 2016 id Software / Bethesda Softworks (purch. $5.99 steam 6/25/21)



Doom Eternal - 2020 id Software / Bethesda Softworks ($19.79 steam winter 2020 sale; $9.99 steam winter 2022)


[Peter Killworth's] Doom series - Topologika
all Topologika games at IFDB - can d/l z files


Doors - 2016 Calvin Weibel ($1.69 steam)


Doors: Paradox - 2022 Big Loop Studios / Snapbreak (FREE Amazon Dec 2022)


Doorways: Chapter 1 & 2 - 2013 Saibot Studios (0.99 humble store sale) (survival horror, episodic)


Dordogne - 2023 TBD UN JE NE SAIS QUOI, UMANIMATION / Focus Entertainment

Downfall - 2009 Harvester Games ($2.49 gog sale)
Downfall & Downfall Redux (purch $2.79 gog)


Down in Bermuda - 2021 Yak & Co (purch. $4.25 steam 10/31/21)


Down in the Dumps - 1997 Haiku Studios / Philips Interactive Media

Dracula: Origin - 2008 Frogwares (purch. $2.00 gog 10/26/20)

Dracula series - Index+/France Telecom/Canal+

Dracula 1. [The] Resurrection - 2000

(1-3 trilogy gog $4.99)
Dracula 2. The Last Sanctuary - 2000

Dracula 3. The Path of the Dragon - 2008

Dracula 4. The Shadow of the Dragon - 2013

(4 & 5 gog $.079 3/22/21)
Dracula 5. The Blood Legacy - 2013


Dracula Unleashed - 1993 ICOM Simulations / Viacom (FMV)


D cont'd

Dragon Lore: The Legend Begins - 1994 Cryo (avail on gog), Dragon Lore II: The Heart of the Dragon Man - 1997 Cryo


Dragonsphere - 1994 MicroProse (free on gog)


Dragonworld - 1984 Byron Preiss Video Productions / Trillium / Telarium
play online at archive.org

Drascula - 1996 Alcachofa Soft (free d/l on Dotemu)


Draugen - 2019 Red Thread Games (seen at $19.99 steam; seen at $11.99 steam summer sale 2020; low $9.99 steam; $9.99 gog winter 2020; purch. $5.99=$6.37 w/tax steam 6/25/21)


The Drawn series

Drawn The Painted Tower (1) (AG76) - 2009 Big Fish Studios (Big Fish $2.99)

Drawn Dark Flight (2) - 2010 Big Fish Studios (purch cd on amazon $9.48)

Drawn Trail of Shadows (3) - 2011 Big Fish Studios (purch d/l PlayFirst/Big Fish $4.99.)


Drawn Down - 2018 Studio Hazy (steam $2.54 12/19/19)


Dread Mac Farlane - 2008 (AGS) - free
free download at AGS site
Also download Dread Mac Farlane 2 free at AGS site


Dreadout - 2014 Digital Happiness (horror) (reg. $14.99 steam; seen at $1.49 steam summer 2017 sale; incl in HB Spooky Horror bundle $7.74)


Dreadout 2 - 2020 Digital Happiness ($7.99 steam winter 2020 sale)


Dreadout: Keepers of the Dark - 2016 Digital Happiness (in HB Spooky Horror bundle $7.74)


Dream - 2013 (early access on steam) HyperSloth / Mastertronic ($6.49 = $8.49 - $2 wallet for steam early access)


Dreambreak - 2016 Aist / Beatshapers, Digerati Distribution (reg. $6.99; $2.09 gog; $1.39 gog winter 2019; purch. gog 5/18/23 $1.04) (pixel; point & click)


Dreamcage Escape - 2016 Big Loop Studios (purch. $1.05 steam 12/19/19)


The Dreamcatcher - 2020 Huanlin Games (horror) ($11.55 steam winter 2020 sale)


Dreamcatcher Interactive

founded 1996

[

list of Dreamcatcher games on ign.com

] [

wikipedia entry

]

Dream Chamber - 2013 Darkwave (in indie gala anuman bundle $3.00)

Dream Chronicles series - KatGames / PlayFirst
First trilogy is Faye's Journey
Second trilogy is Lyra's Destiny

Dream Chronicles (1) - 2007 (purch CD from amazon $10.59)

Dream Chronicles 2: The Eternal Maze - 2008 (purch d/l PlayFirst/Big Fish $4.99.)

Dream Chronicles: The Chosen Child - 2009 (purch d/l PlayFirst/Big Fish $4.99.)

Dream Chronicles: The Book of Air - 2010 (d/l purch from Amazon $6.99)

Dream Chronicles: The Book of Water - 2011 (d/l purch from Amazon $6.99)

Dream Chronicles: The Book of Fire Canceled according to Wikipedia.


Dreamfall The Longest Journey (AG52), also Dreamfall Chapters - see Longest Journey
The Dreamhold - 2004 Andrew Plotkin (text adv)
free download .z8 file at zarfhome.com


Dreaming Sarah - 2015 Andre Chagas Silva, Anthony Septim / Asteristic Game Studio ($0.59 steam sale)

The Dream Machine - 2010 Cockroach Inc. - website (d/l chap 1-3 in IndieRoyale Stuffing Bundle $5.50; I bought chapt. 5 at some point; purch. chapters 4&6 $1.99 steam winter 2017 sale; I have all 6 chapters on steam)


Dreamo - 2020 Hypnotic Arts / Carbon Studio (seen at $8.49 steam summer sale 2020)

Played demo didn't like.

DreamWeb - 1994 Empire Interactive

Dream Zone - 1988 Baudville
play online at archive.org


Drizzlepath - 2015 Tonguc Bodur (purch. $1.49 indiegala 5/19/19)


Drizzlepath: Genie - 2016 Tonguc Bodur


Drizzlepath: Glass - 2017 Tonguc Bodur

Drizzlepath: Deja Vu - 2018 Tonguc Bodur (purch. $1.99 indiegala 5/19/19)


Dropsy: A Point and Click Hugventure - 2015 Jay Tholen, A Jolly Corpse / Devolver Digital ($2.49 HBS d/l + Steam)


Drowned God - 1996 Inscape


Dry Drowning - 2019 Studio V / VLG Publishing (reg. $19.99 steam; low $14.99 steam; $12.99 gog winter 2019; incl. in itch.io Bundle for Racial Justice and Equality 6/2020)

Duckman: The Graphic Adventures of a Private Dick - 1997 Playmates

Dudefish - 2013
(free d/l) perfectlyparanormal.com


Duke Grabowski: Mighty Swashbuckler - 2016 Venture Moon Industries (Bill Tiller) / Alliance Digital Media (seen at $1.88 steam summer 2017 sale)
Kickstarter


The games by

Theresa Duncan Article at rhizome.org

- links to playable online versions

Chop Suey - 1995 Theresa Duncan & Monica Gesue / Magnet Interactive
Smarty - 1996 Nicholson Associates
Zero Zero - 1997 Nicholson Associates

Dune - 1992 Cryo / Virgin (adv/RTS)
[Dune franchise wikipedia] [Dune on wiki4games]


Dungeons & Dragons (Forgotten Realms) series (RPG)
see Wikipedia

Baldur's Gate Enhanced Edition - 2012 Overhaul Games / Aspyr (FREE Amazon Prime April 2023)

Icewind Dale Enhanced Edition - 2014 Overhaul Games / Aspyr (FREE Amazon Prime April 2023)

Neverwinter Nights Diamond Edition - 2005 BioWare (FREE gog)

Neverwinter Nights Enhanced Edition - 2018 Beamdog (FREE gog)


Dust: A Tale of the Wired West - 1995 Cyberflix / BMG Int. Ent.


Dynamix

- founded in 1984 by Jeff Tunnell and Damon Slye. Bought by Sierra 1990, defunct 2001.

Rise of the Dragon - 1990 Dynamix
Heart of China - 1991 Dynamix
[The Adventures of] Willy Beamish - 1991 Dynamix / Sierra
Space Quest V: The Next Mutation - 1993 Dynamix / Sierra (gog)
RAMA - 1996 Dynamix / Sierra

Dyscourse - 2015 Owlchemy Labs (purch. $1.49 steam winter 2017 sale)


E
E

Earl Bobby series (AGS) - 2005 Jospin Le Woltaire
d/l free at bobbygame.com


1. Earl Bobby is Looking for His Shoes - 2005
2. Earl Bobby is Looking for His Balls - 2007
3. Earl Bobby is Looking for a Loo - 2010

Earthly Delights - 1984 Datamost
play online at archive.org


Earthrise: A Guild Investigation - 1990 Matt Gruson / Interstel
play online at archive.org


Earthworms - 2018 All Those Moments / Big Flat Potato S.A. (purch $1.81 steam)


Eastern Mind: The Lost Souls of Tong Nou - 1995 Osamu Sato Prod. / Sony Imagesoft


Eastshade - 2019 Danny Weinbaum Eastshade Studios LLC (seen at $17.49 steam; purch $15.14 steam 8/5/2019)
eastshade.com


Echoes of the Fey: The Fox's Trail - 2016 Woodsy Studio (incl. in itch.io Bundle for Racial Justice and Equality 6/2020)


Echo: Secrets of the Lost Cavern (aka Secret of the Lost Cavern) - 2005 Kheops / The Adventure Company


Eclipse: Edge of Light - 2019 White Elk LLC (seen at $8.99 steam summer sale 2020)


Eco-Quest series - Sierra


Ecstatica series (action adv, survival horror)


Ecstatica - 1994 Andrew Spencer Studios / Psygnosis
Ecstatica II - 1997 Andrew Spencer Studios / Psygnosis

Edgar: Bokbok in Boulzac - 2020 La Poule Noire (seen at $11.39 steam summer sale 2020; FREE Amazon Prime Gaming)


The Edgelands - 2017 Marshlight Software (purch. $3.52 steam 12/2018)
trapped interacting with furnace
Edna & Harvey series

Edna & Harvey: The Breakout - 2011 Daedalic ($2.24 gog sale)

Edna & Harvey: Harvey's New Eyes - 2011 Daedalic (gg d/l $3.75 12/24/12)


Egypt series

Egypt 1156 B.C. Tomb of the Pharaoh - 2000 Cryo / Adventure Company

Egypt II: The Heliopolis Prophecy - 2000 Cryo / Dreamcatcher

The Egyptian Prophecy (aka Egypt III: The Fate of Ramses) - 2004 Kheops Studio / Adventure Company ($0.99 steam sale)


Eidolon - 2014 Ice Water Games ($3.00 steam)

1893: A World's Fair Mystery - 2003 The Illuminated Lantern (Peter Nepstad)


80 Days - 2014 Inkle Studios ($3.99 steam summer 2017 sale)


The Elder Scrolls series - Bethesda (action-RPG)

The Elder Scrolls: Arena - 1994
The Elder Scrolls II: Daggerfall - 1996
An Elder Scrolls Legend: Battlespire - 1997
The Elder Scrolls Adventures: Redguard - 1998
The Elder Scrolls III: Morrowind (GotY) - 2002 Bethesda (FREE Amazon Feb 2023 via gog)

The Elder Scrolls III: Tribunal - 2002
The Elder Scrolls III: Bloodmoon - 2003
The Elder Scrolls Travels: Stormhold - 2003
The Elder Scrolls Travels: Dawnstar - 2004
The Elder Scrolls Travels: Shadowkey - 2004
The Elder Scrolls IV: Oblivion (PCG72) - 2006


The Elder Scrolls Travels: Oblivion - 2006
The Elder Scrolls IV: Knights of the Nine - 2006
The Elder Scrolls IV: Shivering Isles - 2007
The Elder Scrolls V: Skyrim: Legendary Edition (PCG2) - 2011 (Legendary edition includes 3 DLC add-ons Dawnguard, Hearthfire, and Dragonborn) ($13.59 steam sale)


The Elder Scrolls V: Dawnguard - 2012
The Elder Scrolls V: Hearthfire - 2012
The Elder Scrolls V: Dragonborn - 2012

The Elder Scrolls Online - 2014

E cont'd

Eldritch - 2013 Minor Key Games (seen at $1.49 steam winter 2017 sale; incl. in itch.io Bundle for Ukraine $10 3/8/22) (rogue-like, blocky)


Elea: Episode 1 - 2018 Kyodai Ltd. / SOEDESCO Publishing ($7.99 steam halloween 2018; $4.49 steam hist low; purch. $1.05 steam winter 2020 sale 12/27/20)

Elegy for a Dead World - 2014 Dejobaan Games (side-scrolling exploration - player writes diary visible to other players) (seen at $5.09 steam summer 2017 sale; $3.74 steam winter 2017 sale)


Elena Displaced Reality - 2016 Catch A Cat / LabOne48 (purch. $0.89 steam)


Eleusis - 2013 Nocturnal Works (seen at $2.24 steam summer 2017 sale)


11-11 Memories Retold - 2018 Aardman Animations Digixart / Bandai Namco (reg $29.99 steam; low $7.07; incl in Nov 2019 Humble Monthly Bundle)

The 11th Hour - see The 7th Guest
Eliza - 2019 Zachtronics (reg. $14.99 steam, itch.io, gog; $11.19 gog winter 2019; incl. in Humble Choice Feb 2020)


The Elk Moon Murder - see Santa Fe Mysteries series
Elroy series - Headbone Interactive


Elroy Goes Bugzerk - 1995
Elroy Hits the Pavement - 1996

Else Heart.Break() - 2015 Erik Svedang (reg. $24.99, seen at $8.29 sale gog, purch $1.25 HB bo 2016)


Elvira series - Horrorsoft / Accolade

Elvira: Mistress of the Dark - 1990
play online at archive.org

Elvira II: The Jaws of Cerberus - 1991
play online at archive.org

Waxworks (RPG) - 1992 (Horrorsoft's last game before they became AdventureSoft, who did Simon the Sorcerer series) (purch. $1.49 gog winter 2019)


Embracelet - 2020 Mattis Folkestad / machineboy


Emerald Isle - 1985 Level 9
play online at archive.org


EMMA The Story - 2018 Hiver Prod / Plug In Digital, Cinétévé Experience (purch. $0.70 steam winter 2020 sale 12/23/20)


Emmanuelle - 1989 Muriel Tramis (who did Gobliiins) Coktel Vision / Tomahawk
play online at archive.org


Empathy: Path of Whispers - 2017 Pixel Night / Iceberg Interactive (reg $19.99 steam, seen at $13.99 steam summer 2017 sale; $12.99 Humble Store sale; $11.99 HS; $9.99 steam winter 2017 sale; $7.19 HS; $6.79 steam summer 2018 sale; $4.99 steam; purch. $4.09 gamebillet)


Empire of the Overmind - 1981 Microcomputer Games / Avalon Hill (text adv)
d/l free at author Gary Bedrosian's site


Encodya - 2021 Chaosmonger Studio / Assemble Entertainment (key for GOG incl. in HB Monthly Aug 2021)


Endless Light - 2015 TBD Atum Software ($2.09 indiegamestand d/l)


Enchanted Scepters - 1984 Silicon Beach (Apple only)
1st true point-and-click adventure


Endling: Extinction is Forever - 2022 Herobeat Studios / HandyGames (low $23.99)


E cont'd

Enki - 2015 Storm in a Teacup / SOEDESCO (horror, mult. endings)


Enola - 2012 Domaginarium ($1.49 steam)


enterthestory.com

- playable online conversions of classic literature

Entombed - 1995 Chaos Concepts / Beaucomm
Entombed Enhanced (rerelease of Entombed) - 1997 Blue H2O / Wizardworks
not to be confused with the audio-based rogue-like RPG for the blind Entombed (2008) by Driftwood


The Entropy Centre - 2022 Stubby Games / Playstack (PURCH incl. in 8/16/23 Humble Spaced Out bundle $30)


Enypnion - 2020 Sinking Sheep (purch. $1.23 steam 2/11/21)


Epistory: Typing Chronicles - 2016 Fishing Cactus (FREE Epic 1/19/23)


Epitasis - 2019 Epitasis Games (reg. $19.99 itch.io; $11.99 steam winter 2020 sale)


Erica: An Interactive Thriller - 2021 Flavourworks (FMV) (purch. $3.18 steam autumn 2021 sale)


Eric the Unready - 1993 Legend
play online at archive.org

Eric the Unready - 1993 Legend (purch $2.39 gog)


Escape from Delirium - 1995 Virtual Xperience / Magicom

Escape From Monkey Island (#4) (see Monkey Island series)
Escape from Rungistan - 1982 Sirius Software (action adv)
play online at archive.org


Escape Lala II - 2019 DuckbearLab (steam $1.32 12/19/19)


Escape Legacy: Ancient Scrolls - 2018 Storming Tech (purch. $3.82 steam 2/14/21)


Escape Mind - 2019 Fernando Araujo / INK-EYE Games (steam $0.84 12/31/19)


The Escaper - 2020 Nocturnal Works (purch. $3.82 steam 3/9/20)


Essence - 2017 ONEVISION GAMES (seen at $16.00 steam winter 2017 sale; $15 steam summer 2018 sale; early access since 2017 - dead game? no longer appears in steam search as of 12/2022, but avail at Humble store) (surreal)


Essex (ST) - 1985 Synapse / Borderbund
electronic novel - text adv [link at atarimania]

Estranged: Act 1 - 2014 Alan Edwardes (action-adv horror)
free on steam Estranged website

Eternal Chrysalis - 2013 selmiak & captainD
AGS (free d/l) eternal chrysalis at AGS website


Eternam - 1992 Hubert Chardot (Shadow of the Comet, Prisoner of Ice) / Infogrames ($2.99 gog winter 2019; purch. $2.09 gog 12/16/20)


Etherborn - 2019 Altered Matter / Akupara Games (incl. in Mar 2020 HB; also FREE Amazon Nov 2022)


Ether One - 2014 White Paper Games (purch steam key on humblebundle store $16.99)

Ether One Redux - 2014


Evangeline - 2017 Raconteur Games (incl. in itch.io Bundle for Ukraine $10 3/8/22)


E cont'd

Evan's Remains - 2020 maitan69 (Matías Schmied) / Whitethorn Games (incl. in Mar 2022 humble monthly)


Evany - see Crystal Key 2

Even the Ocean - 2016 Analgesic Productions (seen at $11.19 gog sale; $9.69 gog; $8.99 gog; $4.49 gog winter 2019) (narrative action platformer, pixel graphics)


Event[0] - 2016 Ocelot Society (reg. $19.99 steam, $13.99 sale HB; $9.99 gog sale, $11.99 steam summer 2017 sale; $9.99 gog; purch. $4.99 gog 12/18)


Ever Forward - 2020 Pathea Games (reg. $14.99; $3.44 gamebillet)


Evergarden - 2018 Flippfly (incl in Nov 2019 Humble Monthly Bundle)


Everlight: Of Magic & Power - 2008 Dreamcatcher


Everybody Dies - 2008 Jim Munroe [link at IFDB] [d/l at eliterature.org]


Everspace - 2016 ROCKFISH Games GmbH (free gog 12/22/2018 - reg. $29.99) (space ship shooter)

Everybody's Gone to the Rapture - 2016 (on PC) The Chinese Room (makers of Dear Esther) ($19.99 steam)


Everything - 2017 David OReilly (reg $14.99 steam; purch $9.00 humble day of the devs bundle, incl ABZU, Full Throttle Remastered, Everything, ...)

Evidence: The Last Report - 1996 Microids / BMG Int.


The Evil Within series (survival horror)

The Evil Within - 2014 Tango Gameworks / Bethesda Softworks (10/19/23 Epic free)

The Evil Within 2 - 2017 Tango Gameworks / Bethesda Softworks (FREE gog 1/5/2023; also 10/26/2023 epic free)


Evo Explores - 2016 Kyrylo Kuzyk ($0.99 steam)
Puzzle game like Monument Valley


Evil Days of Luckless John - 2007 Centauri Prod. / Playlogic (mishmash of genres)


The Excavation of Hob's Barrow - 2022 Cloak and Dagger Games / Wadjet Eye Games (low $12.74) (p&c pixel)

The Experiment (aka Experience 112) - 2007 (d/l gamersgate $3.98 11/19/12)


Explore Fushimi Inari - 2019 caves rd (FREE steam)


Eye of the Beholder series (1st person real-time dungeon crawler RPG) (trilogy free gog 6/18/2020)

Eye of the Beholder - 1991 Westwood Associates / SSI

Eye of the Beholder II: The Legend of Darkmoon - 1991 Westwood Associates / SSI

Eye of the Beholder III: Assault on Myth Drannor - 1993 Westwood Associates / SSI


The Eye of the Kracken - 2002 Absurdus
(free d/l) absurdus.net


The Eyes of Ara - 2016 100 Stones Interactive (reg $14.99 steam, $9.89 sale, purch $9.74 HS)


F
F

Fable - 1996 Simbiosis Interactive / Sirtech (point-and-click adv)
(not to be confused with the 2004 action RPG by Big Blue Box Studios)
play online at archive.org


The Fabled Woods - 2021 CyberPunch Studios / Headup (purch. $2.79 FAN 12/21/2021)


Face Noir - 2013 Mad Orange ($1.87 bundlestars)

Fahrenheit - see Indigo Prophecy
Fahrenheit 451 - 1984 Byron Preiss Video Productions / Trillium Telarium
play online at archive.org

Fairy Tale About Father Frost, Ivan and Nastya - 2000 Bohemia Interactive Studio ($3.99 steam less .55 wallet)

Fallacy of Dawn - 2001 Robb Sherwin, Jolt Country / Feelies.org


The Fall - 2014 Over the Moon ($1.99 steam)


The Fall of Lazarus - 2017 No Wand Studios (seen at $11.99 steam winter 2017 sale; purch. $3.74 steam halloween 2018; also incl. in itch.io Bundle for Ukraine $10 3/8/22)

Fallout series - Interplay Entertainment (post-apocalyptic retro-futuristic RPG)


Wasteland - 1988 Electronic Arts / Interplay (considered a spiritual forerunner of Fallout) (seen at $2.99 steam winter 2017 sale) (purch. Wasteland 1: The Original Classic gog $0.65 3/29/2022)

Wasteland Remastered - (purch. gog $1.64 3/30/2022)

Wasteland 2 Director's Cut Digital Classic Ed. - 2015 (FREE gog winter 2019)


Fallout: A Post Nuclear Role Playing Game - 1997 Black Isle Studios ($2.49 HS; also FREE Epic 12/22/2022)

Fallout 2 - 1998 Black Isle Studios ($2.49 HS; also FREE Epic 12/22/2022)

Fallout Tactics: Brotherhood of Steel - 2001 Micro Forte (FREE Epic 12/22/22)

Fallout 3 - 2008 Bethesda ($2.49 HS)

Fallout 3 Game of the Year Edition - 2009 Bethesda (FREE Epic 10/24/2022)
incl. 5 DLC: Operation Anchorage, The Pitt, Broken Steel, Point Lookout, Mothership Zeta

Fallout New Vegas - 2010 Obsidian Entertainment (purch. $2.49 steam summer 2017 sale)

Fallout 4 - 2015 Bethesda Game Studios


The Fall Trilogy - Kheops

The Fall Trilogy Chapter 1: Separation - 2009 (purch d/l PlayFirst/Big Fish $4.99.)

Chapter 2: Reconstruction

Chapter 3: Revelation


The Fan - 2017 Ezhaac Studio / Plug In Digital (seen at $2.99 less 10% fanatical summer 2018 sale; FREE indiegala) (horror)


Faraday Protocol - 2021 Red Koi Box / Deck13 (reg. $20; purch. steam $2.12 2/4/23)


Faraway: Puzzle Escape Collector's Edition (Director's Cut) - 2021 Pine Studio / Snapbreak (purch. $2.12 steam autumn 2021 sale)

Faraway 2: Jungle Escape - 2022 Pine Studio / Snapbreak (Free Amazon Jan 2023)

Faraway 3: Arctic Escape - 2023 Pine Studio / Snapbreak (Free Amazon Apr 2023)

Far Cry series (FPS)

Far Cry - 2004 Crytek / Ubisoft (low $1.99 Nuuvem)

Far Cry 2 - 2008 Ubisoft Montreal / Ubisoft

Far Cry 3 - 2012 Ubisoft Montreal / Ubisoft (low $2.50 GameBillet)

Far Cry 4 - 2014 Ubisoft Montreal / Ubisoft

Far Cry Primal - 2016 Ubisoft Montreal / Ubisoft

Far Cry 5 - 2018 Ubisoft Montreal / Ubisoft

Far Cry New Dawn - 2019 Ubisoft Montreal / Ubisoft (low $6.72 gmg)

Steam Far Cry Bundle includes all of the above
Far Cry 6 - 2021 Ubisoft Toronto / Ubisoft


FAR: Lone Sails - 2018 Okomotive / Mixtvision (seen at $9.74 steam 12/2018; $8.99 gog winter 2019; purch. $3.74 gog 11/27/20)


FAR: Changing Tides (sequel) - 2022 Okomotive / Frontier Foundry


F cont'd

Fascination - 1991 Coktel Vision
play online at archive.org

FATALE: Exploring Salome - 2009 Tale of Tales (seen at $1.74 steam sale) (not a game - more an art piece)

Fate By Numbers - 2007 Revival (free)
fatebynumbers.com
(malicious?)

Fate of Kai - 2021 TRYLIGHT GAME STUDIO / TheGamePublisher.com (purch. steam $3.71 10/28/21)


Faust (aka Seven Games of the Soul) (AG94) - 1999 Arxel Tribe / Cryo


Fedora Spade series - 2007 Hardi Gosal
free d/l studioeres.com


Case 1: Prologue - 2007
Case 2: The Red Ring - 2007
Case 3: Death Wears a Fedora - 2007
Case 4: The Last Job - 2008

The Feeble Files (AG91) - 1997 AdventureSoft (gog $2.99)


Felix the Reaper - 2019 Kong Orange / Daedalic Entertainment (incl. in June 2020 HB)


The Fellowship of the Ring - 1986 Beam / Addison Wesley


Fenimore Fillmore's Revenge - 2009 Revistronic / Ascaron

Fenimore Fillmore: The Westerner (aka Wanted: A Wild Western Adventure) - 2004 Adventure Company / Revisitronic ($6.69 steam sale; purch. $1.99 steam halloween 2018)

[Fenimore Fillmore:] 3 Skulls of the Toltecs - 1996 Warner

Fenimore Fillmore: 3 Skulls of the Toltecs - 2019 Casual Brothers ($4.99 gog winter 2019; $4.99 steam winter 2020 sale; low $3.99 steam; purch. steam 6/24/2022 $2.65)


Fester Mudd - Curse of the Gold: Episode 1 - 2013 Prank


Fez - 2013 Polytron Corp. / Trapdoor (puzzle platformer) ($1.50 gog 3/14/2014)


Fibrillation - 2012 Egor Rezenov (horror)


Fiction #F3F - 2021 Colorfiction (purch. $2.65 steam 2/25/21)


The Fidelio Incident - 2017 Act3 Games LLC (reg $14.99 steam, $9.89 sale; $5.99 sale; reg $9.99; purch $2.99 steam winter 2017 sale)


Fiendish Freddy's Big Top O' Fun - 1989, 2023 Gray Matter Inc. / MIRROR Soft (5/19/23 gog free)


15 Days - 2009 House of Tales / DTP


Figment - 2017 Bedtime Digital Games (purch. $0.67 fan 12/7/20; FREE gog 3/6/2023)


Filament - 2020 Beard Envy / Kasedo Games (reg. $16.99 steam; purch. $11.30 fan 4/25/20; also FREE epic 11/3/22)


The Filmmaker - 2010 Unimatrix


The Final Cut (Alfred Hitchcock Presents)
2001 Ubisoft


Final Destination: The Secret of Larson's Folly - 2005 Cyragon


Finding Alina - 2020 Ricardo (purch. $1.05 steam 12/17/20)


Finding Ice - 2017 Freebird Games (purch. 1/13/23 steam $2.59)


Finding Paradise - 2017 Freebird Games (seen at $8.99 steam winter 2017 sale; incl. in HB May 2019 monthly) (pixel graphics)


Finding Teddy - 2013 Storybird Games ($3.50 gg)


A Fine Mess - 2018 Santima Games ($1.50 steam 6/29/19)

Fingerbones - 2014 David Szymanski
David Szymanski's website; d/l at gamejolt; review at jayisgames


Fire - 2015 Daedalic (purch. $0.99 nuuvem 4/19)


Firewatch - 2016 Campo Santo / Panic ($17.99 gog steam key)


Firewood - 2017 Frymore (2D psychological horror) (reg. $4.99 steam)


Firework - 2021 Shiying Studio / Gamera Games (indie horror drama mystery 2D)


Firmament - 2023 Cyan Worlds Inc (sale $31.49 steam)


F cont'd

The First Tree - 2017 David Wehle (also did Home is Where One Starts) (seen at $6.39 steam; $5.59 steam summer 2018 sale; purch $5.04 w/ tax steam 1/2019)

FISH (ST) - 1988 Magnetic Scrolls / Rainbird
play online at archive.org


A Fisherman's Tale - 2019 InnerspaceVR / Vertigo Games (reg. $14.99; low $3.59 fan) (VR Only)


The Fish Files - 2001 7th Sense / Microids (Gameboy Color only)


The Five Cores - 2012 Neebla Games (was $9.99 at justadventure store) - now free on desura

The Five Cores Remastered - 2019 Matthieu Gouby (PURCH 7/13/23 steam $3.71)

Five (5) Days a Stranger (see Chzo Mythos)

Five Nights at Freddy's and sequels 2-4 - 2014 animdude Scott Cawthon (survival horror) ($8.49 steam sale for 1-4)


Fire Escape - 2020 iNK Stories ($5.99 steam winter 2020 sale)


The Flame in the Flood - 2016 The Molasses Flood (survival) (in HB Jumbo Bundle 9 $5.29)


Flashback - 2018 Paul Cuisset / Microids (incl. in FAN $1.00 Dollar Chronicle Bundle 12/6/2021; 6/20/2022 Free GOG)


Flash Traffic: City of Angels - 1994 Tsunami / Time Warner
play online at archive.org

Flight of the Amazon Queen - 1995 (free from dotemu)


Florence - 2020 Mountains / Annapurna Interactive (purch. $2.99 gog 12/16/20)


Flower - 2019 thatgamecompany / Annapurna Interactive (?)


The Flower Collectors - 2020 Mi'pu'mi Games (reg. 19.99 steam; low 15.99 gog summer 2020 sale)


The Fool's Errand - 1987 Miles Computing (Cliff Johnson)
free d/l at fools-errand.com
play online at archive.org
sequel The Fool and His Money - 2012

Forbidden Castle - 1985 Angelsoft / Mindscape
play online at archive.org


Forbidden Quest - 1983 Pryority Software
play online at archive.org


The Forest Quartet - 2022 Mads & Friends / Bedtime Digital Games (purch. 9/9/23 steam $2.54; also 9/22/23 epic free)


Forever Ago - 9999 TBD Third Shift


Forever Lost series (Episodes 1-3) - 2012, 2013, 2015 Glitch Games Ltd. (1-3 incl. in itch.io Bundle for Racial Justice and Equality 6/2020)

Forever Worlds: Enter the Unknown - 2004 Hexagon Ent. / Adventure Co.

very bad review at adventuregamers

Forge - 9999 TBD Gabriele "Abisso" Nannetti
Fan game based on LOOM
forgegame.com


Forgiveness: Can You Escape? - 2019 Chaos Minds (incl. in itch.io Bundle for Racial Justice and Equality 6/2020)


The Forgotten City - 2021 Modern Storyteller / Dear Villagers (low $16.74 fan; purch. 11/20/2022 fan $10.57)


Forgotten Fields - 2021 Frostwood Interactive / Dino Digital (seen at $11.04 steam; incl. in 6/15/2022 $3.50 INDIEGALA Super Gear Bundle)


Forgotten Hope - 2021 Black Hammer Studios (3/19/2023 steam $1.69)

The Forgotten: It Begins - 1999 Ransom Interactive/Dreamcatcher
(uses Quicktime)

A Fork in the Tale - 1997 Any River Entertainment
FMV on 5 CDs - was a big flop
Wikipedia entry for A Fork in the Tale


Fossil Echo - 2016 Awaceb (incl. in itch.io Bundle for Racial Justice and Equality 6/2020) (platformer, difficult)


Four Last Things - 2017 Joe Richardson (reg $7.99, purch $5.59 steam sale)


4 P.M. - 2014 Bojan Brbora / 4PM Game (reg $2.99 steam)


[Frederick Forsyth] The Fourth Protocol - 1985 The Electronic Pencil Co. Ltd. / Ariolasoft UK, Hutchinson Computer Publishing (HCP)
play online at archive.org


Fox Hunt - 1996 3Vision Games / Capcom (FMV) (action, timed fighting sequences)
playthrough by Oliver Twitt on YouTube


F cont'd

Fox Tail - 2018 Gingertips Game Studio (purch. $3.89 gog 12/2018)


FRACT OSC - 2014 Phosfiend Systems ($3.74 steam)


Fragments of Him - 2016 Sassybot (reg. $9.99 steam) (int. narrative)


Framed - 2018 Loveshack Entertainment / Surprise Attack Games (purch. $7.99 steam summer 2018 sale) (Collection includes Framed 2)


Frame of Mind - 2021 [SAMPLE TEXT] Studios Ltd. (platformer) (free steam)


Fran Bow - 2015 Killmonday Games (reg. $14.99 steam; seen at $5.99 gog sale; $5.09 gog; $4.49 steam; purch. $4.19 steam winter 2017 sale in bundle) (horror)


Frankenstein: Through the Eyes of the Monster - 1995 Interplay


The Franz Kafka Video Game - 2017 Denis Galanin / Daedalic (reg $9.99 steam, sale $6.99; $4.99 steam sale; purch $3.49 steam)


Freak Show - 1993 Michael Nash, The Residents / Voyager


The Freddi Fish Series


1. Freddi Fish And The Case of The Missing Kelp Seeds - Humungous 1994

2. Freddi Fish 2 The Case of The Haunted Schoolhouse - Humungous 1996 (for some reason we have 2 copies)

3. Freddi Fish 3 The Case of The Stolen Conch Shell - Humungous 1998

4. Freddi Fish 4 The Case of The Hogfish Rustlers of Briny Gulch - Humungous 1999

5. Freddi Fish 5 The Case of The Creature of Coral Cove - Humungous/Infogrames 2001


Freddy Pharkas: Frontier Pharmacist (AG78) - 1993 Sierra (purch. $3.59 gog 8/27/2021)
play online at archive.org


Free D.C! - 1991 Cineplay (claymation)
play online at archive.org


Freespace 2 - 1999 Volition / Interplay (sim. combat sci-fi) (FREE gog)


Freud Gate - 2019 Sailors Moon Studios (steam $2.22 12/7/19)


The Frog Detective series (1 & 2 incl. in HB monthly Dec 2020)

Frog Detective 1: The Haunted Island - 2018 Grace Bruxner, Thomas Bowker / worm club, SUPERHOT PRESENTS

Frog Detective 2: The Case of the Invisible Wizard - 2019 Grace Bruxner, Thomas Bowker / worm club, SUPERHOT PRESENTS


From Beyond: Prologue - 2018 SuckerFree Games (purch. $1.00 HB 5/10/20) (nice MacVenture type interface)


Frostpunk - 2018 11 Bit Studios (FREE on Epic 6/4/21) (city building survival sim)


The Frostrune - 2017 Grimnir Media / Snow Cannon Games (reg $9.99; purch at $5.99 steam summer 2017 sale)


Full Moon in San Francisco - 2002 Alternative Games


Full Pipe - 2006 PIPE Studios / 1C


Full Throttle (AG38) - 1995 LucasArts


Full Throttle Remastered - 2017 Double Fine Productions (gog reg $14.99 sale $11.99; $9.89 steam summer 2017 sale; $8.99 gog; purch $9.00 humble day of the devs bundle, incl ABZU, Everything, ...)


Fun With Ragdolls - 2019 Jadon Barnes (incl. in HB monthly Sep 2020)


Future Boy! - 2004 GCC Film Productions (text adv w/ illust.) generalcoffee.com (doesn't seem to be available)


Future Unfolding - 2017 Spaces of Play UG (incl. in itch.io Bundle for Ukraine $10 3/8/22)


Future Wars (subtitled: Adventures in Time or Time Travellers) - 1989 Delphine
play online at archive.org


G
G

The Gabriel Knight series

Gabriel Knight: (1) Sins of the Fathers (AG16) - 1993 Sierra (gog $2.40)

Gabriel Knight: (2) The Beast Within (AG3) - 1995 Sierra (gog $2.40)

Gabriel Knight 3: Blood of the Sacred, Blood of the Damned (AG32) - 1999 Sierra (dotemu $1.80)

Gabriel Knight (1) Sins of the Fathers 20th Anniversary Edition - 2014 Phoenix Online Publishing ($7.99 gog)


Gadget: Past as Future - 1993 Synergy Interactive


Gag: The Impotent Mystery - 1997 Auric Vision / Zest Studios
obscure Russian title - Dutch English release
See review at Saturday Crapshoot

Gag 2: Back in the Future - 2002
See info at adventure-archiv.com

Galatea - 2000 Emily Short (text adv)
free at IFDB
#41 on IFDB top 50 IF of all time (2015)

Gamedec - 2021 Anshar Studios / Anshar Publishing (incl. in June 2022 Humble Choice; also Def. Ed. FREE Epic 1/12/23) (Detective Cyberpunk isometric RPG)


Game of Thrones - 2014 Telltale


The Gap - 2021 Label This


The Gardens Between - 2018 The Voxel Agents ($15.99 steam halloween 2018; $13.99 steam 12/2018; $11.99 steam; purch. steam $4.24 1/14/20)


Gate to Site 8 - 2021 Derek Golliher (purch. $3.40 steam autumn 2021 sale)


Gateway (Frederik Pohl's) - 1992 Legend,
play online at archive.org
Gateway II Homeworld - 1993 Legend
play online at archive.org


Geisha - 1990 Coktel Vision / Tomahawk
play online at archive.org
walkthrough


Gemini Rue (AG79) - 2011 Joshua Nuernberger / Wadjet Eye (d/l in gog $10 for 5 xgvg sale)


The Gene Machine - 1996 Divide By Zero / Vic Tokai


Genesis Noir - 2021 Feral Cat Den / Fellow Traveller (incl. in May 2022 Humble monthly)


Genesys - 2001 Galilea / Wanadoo


Get Even - 2017 The Farm 51 / Bandai Namco (reg. $29.99 steam; Incl. in HB Bandai Namco Bundle 4 $9 5/19/20 along with Katamari Damacy Reroll +4 others)


Gevaudan - 2017 Nicolas Bernard / Microids Indie (incl. in 12/6/2021 FAN $1.00 Dollar Chronicle Bundle) (survival horror)


Ghostly Desires - 1995 CPV Prod. / Spice Int. (adult)


Ghost of a Tale - 2018 SeithCG (action RPG stealth) (12/12/22 gog free)


Ghost Pirates of Vooju Island - 2009 Autumn Moon Ent. / THQ ($1.99 bundlestars Enigma bundle 8 games)


G cont'd

Ghosts - 1995 Media Design Int. / Sony


Ghost in the Sheet - 2007 CBE / Tri-Synergy

Ghost on the Shore - 2022 like Charlie / Application Systems Heidelberg ($7.99 gog)

Ghostrunner - (10/5/2021 Amazon code FREE on GOG; incl. in Humble Choice April 2022 GIFTED to Byron)


Ghost Trick: Phantom Detective (AG41) - 2010 Capcom (DS and iOS only)


Ghostwire: Tokyo Prelude - 2022 Tango Gameworks / Bethesda Softworks (FREE on steam and Epic)

Ghostwire: Tokyo full game - 2022 Tango Gameworks / Bethesda Softworks (10/10/23 Amazon free - redeem on Epic)


Gibbous: A Cthulhu Adventure - 2019 Stuck In Attic (6/12/2022 gog $2.99)

Gilbert Goodmate and the Mushroom of Phungoria - 2001 Prelusion / FastTrak


Girl With a Heart Of - 2011 Bent Spoon Games


Gleipnir - see tiny & Tall Part One: Gleipnir

GNOG - 2018 KO_OP / Double Fine Presents (incl. in itch.io Bundle for Ukraine $10 3/8/22)


Gnome Ranger - 1987 Level 9 Computing, Ltd.
play online at archive.org


Goat Simulator - 2014 Coffee Stain Studios / Coffee Stain Publishing (purch. 11/10/2022 steam $2.12)

Gobliiins series (1-3 gog $2.99)

Gobliiins - 1991 Sierra On-Line

Gobliiins 2: Prince Buffoon - 1992 Sierra On-Line

Gobliiins Quest 3 - 1993 Sierra On-Line

Gobliiins 4 - 2009 Societe Pollene / Kalypso


God's Basement - 2018 Erebus (reg. 14.99 steam; low 2.99 steam) (Horror)

Gods Will be Watching - 2014 Deconstructeam (very hard) (3.39 humble store sale; $1.99 Humble Store sale summer 2017)


Goetia - 2016 Sushee / Square Enix ($10.04 steam)



Goetia 2 - 2022 Moeity / Forever Entertainment, Plug In Digital (12/15/22 gog $2.49)

Gold and Glory: The Road to Eldorado - 2000 Revolution / Ubisoft


Golden Gate - 1997 iX Entertainment / Panasonic

A Golden Wake - 2014 Wadjet Eye ($4.49 steam sale)


Gold Rush (AG96) - 1988 Sierra
remake planned for late 2014 article at adevnturegamers.com, official webiste

Gold Rush Classic - 1988 Sierra ($0.89 HBS)


G cont'd

Golf Peaks - 2018 Afterburn (incl. in itch.io Bundle for Ukraine $10 3/8/22)


Gomo - 2013 Fishcow Studio / Daedalic
(poor Machinarium clone)

Gone Home - 2013 The Fullbright Co. ($8.00 steam)


Gone in November - 2016 Florastamine / Sometimes You (seen at $0.49 steam winter 2017 sale)


A Good Snowman is Hard to Build - 2015 Alan Hazelden, Benjamin Davis / Draknek (incl. in 12/6/2021 itch.io World Land Trust Bundle $4.99)


Gooka: The Mystery of Janatris - 2004 Centuari / Cenega
action/combat elements


Gordian Rooms: A Curious Heritage - 2020 Crimsonite Games (reg. $5.99; purch. $4.79+tax=$5.09 steam winter 2020 sale 12/22/20)
1/12/21
Gordian Rooms: Prologue - 2020 (prologue free on steam)

Gorogoa - 2017 Buried Signal Jason Roberts (purch. $11.99 gog)


Gothos - 1997 Mindmeld Multimedia / Microforum International

Grailquest - 1989 Robert Hommel Artworx
play online at archive.org

A Grain of Truth - 2012 (free online)
Marek Rudowski; jayisgames.com; html5gamer.net; kongregate.com


The Grandfather - 2016 Mikeypoo's Games, David Szymanski / Plug in Digital (seen at $0.49) (horror)


Grand Theft Auto (GTA) series (open-world action-adventure) - Rockstar North (formerly DMA Design)

Grand Theft Auto (1) - 1997 (top-down 2D)

Grand Theft Auto 2 - 1999 (top-down 2D)

Grand Theft Auto III - 2001 (I have for PS2)

Grand Theft Auto: Vice City - 2002

Grand Theft Auto: San Andreas - 2004

Grand Theft Auto: Liberty City Stories - 2005

Grand Theft Auto: Vice City Stories - 2006

Grand Theft Auto IV (PCG78) - 2008 ($??)

Grand Theft Auto: The Lost and Damned - 2009

Grand Theft Auto: The Ballad of Gay Tony - 2009

Grand Theft Auto: Episodes from Liberty City - 2010 ($??)
Compilation of The Lost and Damned, and The Ballad of Gay Tony

Grand Theft Auto V - 2013 (purch. $15.73 steam 2/14/21)


G cont'd

The Graveyard - 2008 Tale of Tales
free at Tale of Tales

Gravity Bone - 2008 Blendo Games (free)
blendogames.com


Gray Dawn - 2018 Interactive Stone (reg. $19.99 steam; $16.99 fan; $13.99 steam halloween 2018; purch. $9.99 steam gift card C&S 12/2018)

Gray Matter - 2011 Jane Jensen (d/l from amazon $6.96; purch $1.99 gog)
(with amazon copy) (new from gog)

The Great C - 2018 Secret Location Inc. (VR) (purch. $2.69 HB 5/10/20)


The Great Perhaps - 2019 Caligari Games / Daedalic (reg. $9.99 steam; low $7.49 gog; purch. $4.24 steam)


Grey Goo - 2015 Petroglyph / Grey Box (purch fan $2.49 2018 choice build your bundle of 3) (RTS)


Grim Fandango (AG1) (PCG21) - 1998 LucasArts


Grim Fandango Remastered - 2015 Double Fine ($8.99 gog)


GRIS - 2018 Nomada Studio / Devolver Digital (puzzle platformer) ($8.49 gog winter 2019; incl. in Apr 2020 HB)


[Artic Adventure G:] Ground Zero - 1984 Artic (text adv) (ZX only)


Grunnd - 2023 SEKTAHOUSE (reg. $14.99; low $8.99; 10/10/2023 Amazon free) (mystery noir)


Guard Duty - 2019 Headware Games / Digital Tribe (purch. 2/27/2023 steam $2.65)


Guardians of Gold - 2017 Anne Hemenway
free at itch.io


Guardians of Infinity: To Save Kennedy - 1988 Paragon / Medalist
play online at archive.org


The Guest - 2016 Team Gotham / 505 Games ($2.99 steam)

Guild of Thieves - see Magnetic Scrolls series
Guilty - see Innocent Until Caught
Guise of the Wolf - 2014 FUN Creators
(very bad reviews)

H
H

Hacker - 1985 Activision
play online at archive.org
Hacker II: The Doomsday Papers - 1986 Activision
play online at archive.org

[Brian Spencer's] Hacker Evolution series - exosyphen studios


Hacker Evolution - 2007
Reinsertion expansion pack
Hacker Evolution: Untold - 2008
Hacker Evolution Collection (includes HE, Reinsertion expansion pack, Untold)
Hacker Evolution: Duality - 2011

Hadean Lands - 2014 Andrew Plotkin (reg $11.99 steam; $8.99 steam summer 2018 sale; purch. $6 itch.io summer 2018 sale) hadeanlands.com (text adv)

Half-Life - 1998 Valve / Sierra (I have HL1 on disk)


Half-Life 2 (PCG3) - 2004 Valve / Sierra (I have HL1 on steam)


Hamilton's Great Adventure - 2011 Fatshark (platformer)


Hamlet - 2011 Alawar (full pc version $2.49 gg)


A Hand With Many Fingers - 2020 Colestia (reg $9.99 steam, also itch.io; purch. $2.65 steam 2/11/21)


Hans Christian Andersen: The Ugly Prince Duckling - 2007 Guppyworks / Adventure Co.


Hard Evidence: Marilyn Monroe Files - 1995 T1 New Media / Novell


Hart's Island - 2020 ben lunato (purch. $0.63 steam 9/4/20)


Harvest - 2002 Michael B. Clark


Harvester - 1996 Virgin

Harvester - 1996 Virgin (incl in Bundle Stars Night Dive $3.49 for 10 games)

Hate Plus - see Analogue: A Hate Story

Haunted - 2011 DECK13 / dtp (amazon free [used $3.40 of credit])

Haunted Memories - 2012 Paranormaldev (free on steam) (horror/slenderman)


Haven Moon - 2016 Francois Roussel (reg. $14.99 steam, seen at $13.49, $10.04 steam sale, $8.99 sale HB, purch $4.49 HS) (MYST-alike)


Haven Park - 2021 Fabien Weibel (1/20/2023 gog FREE)


Hazel Sky - 2022 Coffee Addict Studio / Neon Doctrine (low $12.49)


H cont'd

Head Spun: Dazed Edition - 2019 Superstring (incl. in itch.io Bundle for Ukraine $10 3/8/22) (FMV PnC visual novel)
(The Headspun: Dazed Edition is exclusive to itch and includes the official OST by Soho Loop as standard.)


HEAL - 2020 Jesse Makkonen (seen at $5.59 steam summer sale 2020; low $4.89 steam winter 2020 sale; purch. $3.33 HB 2/11/21)


Hearing - 2017 skrimm8 (purch $0.66 steam xgvg 2017 sale)

Heart of China - 1991 Dynamix (purch. gog $4.49 3/30/2022)
play online at archive.org


Heaven's Dawn - 1995 Art 9 Ent. / Manaccom


Heaven's Hope - 2016 Mosaic Mask / EuroVideo Medien GmbH (reg. $19.99 steam; $4.99 special ed. steam winter 2017 sale)


Heaven's Vault - 2019 Inkle Ltd. (reg. $24.99 steam; low $14.99 steam; purch. $14.99 gog 3/27/20)


Heavy Rain (AG26) - 2009 Quantic Dream (purch. for PC Epic 5/19/23 $5.99)


Hector: Badge of Carnage episodes - 2011 Telltale ($3.99 gg, also $1.49 gog 12/1/20)


1. We Negotiate With Terrorists
2. Senseless Acts of Justice
3. Beyond Reasonable Doom

Hei - 2019 Goca Games (purch. 8/1/22 steam $0.52)


Hektor - 2015 Rubycone / Meridian4 (action/adv horror) (incl in bs Dollar Rage Bundle $1)


Helheim Hassle - 2020 Perfectly Paranormal / Yogscast Games (low: $1.59 Fan) (platformer)


Hellblade: Senua's Sacrifice - 2017 Ninja Theory (seen at $22.49 steam winter 2017 sale; $17.99 steam summer 2018 sale; $16.19 HB; $13.49 HB 12/18; incl. in 7/2019 humble monthly) (3rd person action)


Hell Cab - 1993 Digital Fusion / Time Warner


Hell: A Cyberpunk Thriller - 1994 Take 2 / GameTek
playthrough (scroll down)


The Henry Stickmin Collection - 2020 PuffballsUnited / Innersloth (incl. in Jan 2022 Humble Monthly)


Herald: An Interactive Period Drama - 2017 Wispfire ($9.99 steam; $6.99 low; $4.99 book 1 & 2 gog winter 2019; purch. $3.99+tax=$4.24 steam winter 2020 sale 12/22/20)


Her Majesty's SPIFFING - 2016 Billy Goat Entertainment Ltd. (reg $18.99 steam, lowered to 11.99, seen at $4.79 steam summer 2017 sale; purch. $3.59 steam)

Hero's Quest: So You Want to be a Hero - see Quest for Glory series

Hero-U: Rogue to Redemption - 2018 Transolar Games ($19.99 steam; low $17.49; $14.99 gog winter 2019) (RPG)


H cont'd

Her Story - 2015 Sam Barlow ($3.59 gog)


The Hex - 2018 Daniel Mullins Games (purch. $3.61 steam 12/23/19)


The Hidden Game Society - 2021 digital2 games (purch. 6/27/21 $1.58 steam)


Hidden: On the Trail of the Ancients - 2015 Lost Spell (reg. $9.99 steam, purch $1.99 sale)


High on Life - 2022 Squanch Games, Inc. (reg $59.99; PURCH incl. in 8/16/23 Humble Spaced Out bundle $30)


High Stakes Dick Francis - 1986 Angelsoft / Mindscape
play online at archive.org


Hi-Res Adventure series - On-Line Systems (later Sierra On-Line)


#1 Mystery House - 1980
#2 The Wizard and the Princess - 1980
#0 Mission Asteroid - 1980
#3 Cranston Manor - 1981
#4 Ulysses and the Golden Fleece - 1981
#5 Time Zone - 1982
#6 The Dark Crystal - 1983

Hitchhiker - 2021 Mad About Pandas / Versus Evil (low $8.32; purch. $7.91 gmg 11/27/21)


Hitman series - IO Interactive A/S

Original series (bundle of 1-5 seen at $7.23 steam summer sale 2020)

Hitman (1): Codename 47 - 2000

Hitman 2: Silent Assassin - 2002
Hitman (3): Contracts - 2004
Hitman (4): Blood Money - 2006
Hitman Trilogy - 2007 - includes 2,3,4
Hitman (5): Absolution - 2012 (FREE gog)


World of Assassination Trilogy
Hitman - 2016 (incl. in Nov 2018 Humble monthly; also GOTY Ed. FREE Epic )

Hitman 2 - 2018 (incl. in April 2020 Humble monthly - GIFTED to Byron)
Hitman 3 - 2021

The Hobbit - 1982 Beam Software / Melbourne House


Hollow Knight - 2017 Team Cherry (incl. in Nov 2018 Humble Monthly) (2D platformer)


Hollywood Monsters - 1997 Pendulo
(sequel is The Next BIG Thing)

Home - 2012 Benjamin Rivers ($2.99 steam)


Home is Where One Starts - 2015 David Wehle (reg. $2.99 steam, purch $0.50 sale)

Homesick - 2015 Lucky Pause ($8.99 steam)

Hoodwink - 2012 E-One Studio


H cont'd

Hook - 1992 Shadow Software / Ocean
play online at archive.org


Hopkins FBI - 1998 MP Entertainment


Horace - 2019 Paul Helman, Sean Scaplehorn / 505 Games (incl. in May 2020 HB; also FREE Amazon Oct 2022) (platformer)


Horizon Zero Dawn Complete Edition - 2020 Guerrilla / PlayStation PC LLC (purch. Epic 5/19/23 $12.37)


Hostil - 2017 Eretu Studio (purch. $2.11 steam)


Hotel - 2010 Cateia

Hotel Dusk: Room 215, and sequel


Hotel Dusk: Room 215 (AG65) 2007 Cing Nintendo DS

Last Window: The Secret of Cape West (sequel to Hotel Dusk) (AG39) Cing Nintendo DS


Hot Tin Roof: The Cat That Wore a Fedora - 2015 Glass Bottom Games (reg $14.99 steam; seen at $7.49 gog sale; purch. incl in Fan Undercover bundle $2.99)


Hourglass - 2021 Cyberwave (reg. $19.99 steam; low $13.99; purch. steam 4/29/2023 $4.24)


House of Caravan - 2015 Rosebud Games ($0.49 steam)


The House of Da Vinci - 2017 Blue Brain Games (reg. $19.99 steam; purch. $9.99 steam summer 2018 sale)


The House of Da Vinci II - 2020 Blue Brain Games (reg. 19.99 steam; $13.99 steam winter 2020 sale; low $12.74 gmg; purch. $10.44 fan 4/22/21)

The Hugo Trilogy - 1990 (purch $2.99 gog listed under The Hugo Trilogy)
Hugo's House of Horrors - 1990 David Gray,
play online at archive.org
Hugo II: Whodunit? - 1991
play online at archive.org
Hugo III: Jungle of Doom! - 1992
play online at archive.org
also Nitemare-3D - 1994 (action - I don't have)
David Gray's website
d/l free at classicdosgames.com


Human: Fall Flat - 2016 No Brakes Games / Curve Digital (in HB Jumbo Bundle 9 $5.29)


The Hunter: Call of the Wild - 2017 Expansive Worlds (FREE Epic 11/26/21)


Hypnospace Outlaw - 2019 Tendershoot Michael Lasch / No More Robots (reg. 19.99 steam; low 12.00 itch.io; purch. Epic 5/19/23 $5.99)


I
I

I Am Dead - 2020 Hollow Ponds, Richard Hogg / Annapurna Interactive ($15.99 steam winter 2020 sale)


I Am Fish - 2021 Bossa Studios / Curve Games (FREE Amazon Prime April 2023) (3D platformer)


ICOM Simulations

founded 1981 by Tod Zipnick, dissolved 1998. [

Wikipedia

]

Deja Vu: A Nightmare Comes True 1985
Uninvited 1986
Shadowgate 1987
Deja Vu 2: Lost in Las Vegas 1988
Sherlock Holmes Consulting Detective - 1991
Sherlock Holmes Consulting Detective Volume II - 1992
Sherlock Holmes Consulting Detective Volume III - 1993
Beyond Shadowgate (TurboGrafx) - 1993
Dracula Unleashed - 1993

I, Damiano: The Wizard of Partestrada - 1985 Imagic / Bantam Software
play online at archive.org


I Fell From Grace - 2017 Deep Taiga (purch ?)


If On a Winter's Night Four Travellers - 2021 Dead Idle Games (FREE steam)

Igor: Objective Uikokahonia - 1994 Pendulo Studios S.L. / Optik Software
play online at archive.org

I Have No Mouth And I Must Scream (AG69) - 1995 The Dreamers Guild / Acclaim, Cyberdreams (gog $2.99)


I Hope She's OK - 2020 Inkakamu (purch. 9/10/2022 steam $1.58)


Illusion: A Tale of the Mind - 2018 Frima Studio Inc., Groupe PVP Inc. / Groupe PVP Inc. ($1.74 steam winter 2022; but wonky run away sequences)


The Immaculate Drag - 2022 Discrete Infinity (PURCH 7/13/23 steam $1.05)


Immanence - 2020 Cat In A Jar Games (FREE steam)


Immortality - 2022 Sam Barlow, Half Mermaid / Half Mermaid (low $14.99)

The Immortals of Terra: A Perry Rhodan Adventure - 2008 3D-IO / Viva Media


The Impossible - 2020 IMPOSSIBLE INC. / Airem (purch. $1.37 steam 1/18/21)


Inca - 1992 Coktel Vision / Sierra
both are genre mashup - puzzle, shooter, dungeon - I have only Inca II


Inca II - 1993 Coktel Vision / Sierra (purch. 6/29/96 $7.95)


In Cold Blood - 2000 Revolution (purch. $1.79 gog 3/31/2022)


Incursion - final beta 2012 Peter Moorhead (canceled) d/l at gamejolt


I cont'd

Indiana Jones series
List of Indiana Jones games (incl. non-adv)

Indiana Jones and the Emperor's Tomb - 2003 The Collective / LucasArts (action) (purch $1.49 gog)


Indiana Jones and the Fate of Atlantis (AG11) - 1992 LucasArts (purch. 2/9/97 $10.60)
"One of the best adventure games ever made."

Indiana Jones and the Fate of Atlantis (AG11) - 1992 LucasArts (pc version $1.79 gog)


Indiana Jones and the Infernal Machine - 1999 Lucasfilm (action adv) (purch. $2.09 gog 6/25/21)


Indiana Jones and the Last Crusade - 1989 LucasArts (purch $1.38 gg - steam key; also FREE Amazon Nov 2022)
play online at archive.org


Indiana Jones in Revenge of the Ancients (text adv) - 1987 Angelsoft / Mindscape
play online at archive.org


Indiana Jones - 9999 TBD Bethesda


Indigo Prophecy (aka Fahrenheit) (AG57) - 2005 Quantic Dream ($2.99 gog sale listed under Fahrenheit)


(Fahrenheit) Indigo Prophecy Remastered - 2015 Aspyr (9/25/23 gog free)


In Fear I Trust - 2016 Black Wing Foundation / 1C (episodes 1-4) (reg. $9.88 steam for 1-4 bundle; seen at $8.57 gmg; purch. $2.89 gg)


The Infectious Madness of Dr. Dekker - 2017 D'Avekki Studios Ltd. (FMV) (reg. $8.99 steam; $7.19 steam sale; $6.29 steam summer 2018 sale; purch. $4.78 steam 3/23/20)

Influx - 2013 Impromptu Games ($1.99 gog sale)


Infra - 2016 Loiste Interactive (reg. $14.99 steam - went up to $24.99; sale $8.49; purch. $7.97 steam summer sale 2020)

Inherent Evil: The Haunted Hotel - 1999 Eclipse / Head Games


Inherit the Earth: Quest for the Orb - 1994 Dreamers Guild / New World Computing ($1.49 steam)


The Initiate - 2017 Deceptive Games Ltd. (purch. $4.24 steam 4/12/20)


Inked: A Tale of Love - 2018 Somnium Games d.o.o. / Starbreeze Publishing AB (reg $19.99 steam; $12.57 gmg; $9.99 gog winter 2019; $6.99 steam winter 2022)

In Memoriam - see Missing
InnerSpace - 2018 PolyKnight Games / Aspyr (incl. in $2.50 GMG Holiday XP Pack 12/22/2021)


Inner Voices - 2017 Sigma Games / Fat Dog Games (purch $2.38 gmg 12/2018)


The Inner World - 2013 Studio Fizbin / Headup Games (gg $3.75)


The Inner World: The Last Wind Monk - 2017 Studio Fizbin / Headup Games (PURCH 8/25/23 gog $2.49)


I cont'd

Innocent Until Caught - 1993 Psygnosis, Guilty (Innocent Until Caught 2) - 1995 Psygnosis


The Innsmouth Case - 2020 RobotPumpkin Games / Assemble Entertainment (incl. in FAN Guardian Bundle 5 1/16/2022 $3.32)


In Other Waters - 2020 Jump Over The Age / Fellow Traveller (incl. in HB monthly April 2021)

Insecticide Part 1 - 2008 Crackpot / Gamecock ($0.29 steam)


Inside - 2016 Playdead (seen at $9.99 gog winter 2017 sale; $6.79 gog winter 2019) (puzzle platformer)


In Sound Mind - 2021 We Create Stuff / Modus Games (FREE Epic March 17, 2022; also 8/24/23 amazon free)


Insurmountable - 2021 ByteRockers' Games / Daedalic Entertainment (FREE Epic 4/15/2022)


The Interactive Adventures of Dog Mendonça & Pizza Boy - see Dog Mendonça & Pizza Boy
Interfectorem - 2016 Girls Make Games (purch $2.49 steam summer 2017 sale)


Interplay

- founded 1983 by Brian Fargo. Went through several bankruptcies but still in business traded OTC IPLY.




The Tracer Sanction - 1984 Interplay / Activision
Mindshadow - 1985 - loosely based on Robert Ludlum's Bourne Identity
Borrowed Time - 1985
Tass Times in Towntown - 1986
Neuromancer - 1988
Star Trek: 25th Anniversary - 1992 Interplay
Star Trek: Judgment Rites (AG58) 1993 - Interplay (sequel to 25th Anniv.)
Voyeur - 1993 Philips / 1994 Interplay
Frankenstein: Through the Eyes of the Monster - 1995 Interplay
Mummy: Tomb of the Pharaoh - 1996 Interplay
Of Light and Darkness: The Prophecy - 1998 Interplay
Also: [wikipedia list of Interplay games]
The Bard's Tale series (RPG) - 1985
Battle Chess - 1988
Wasteland series - 1988
Dragon Wars - 1989
Descent series - 1994
various Star Trek titles
Fallout series (RPG) - 1997
Baldur's Gate - 1998
Freespace 2 - 1999

Interplay's 10 Year Anthology Classic Collection



Mindshadow, Tass Times, Bard's Tale, Wasteland, Dragon Wars, Battle Chess, Lord of the Rings, Castles, Star Trek: 25th Anniversary, Out of This World

Interregnum Chronicles: Signal - 2021 Spacewalkers (purch. steam $0.99 1/2/2022)


In the Dead of Night - 1995 Trecision S.p.A. (Amiga)
play online at archive.org


In the First Degree - 1995 Broderbund


In the Valley of Gods - 9999 TBD Camp Santo


I cont'd

Into a Dream - 2020 Filipe F. Thomaz (seen at $6.99 steam)


Into Blue Valley - 2014 Kuchalu (reg. $9.99 steam)


Into the Unknown - 2016 FYRE Games


Inua: A Story in Ice and Time - 2022 The Pixel Hunt, IKO, ARTE France / ARTE France (low $6.74 gg)


Investigator - 2016 AdroVGames (reg $5.99 steam; purch $0.51 hbs) (walking sim w/ jumpscares in cutscenes)


The Invincible - 9999 TBD Starward Industries


The Invisible Hours - 2017 Tequila Works / Game Trust (purch. steam bundle w/ Rime $22.48)


Ira - 9999 TBD Ore Creative LLC


Iris and the Giant - 2020 Louis Rigaud / Goblinz Publishing (4/15/2022 gog FREE) (Roguelike deckbuilder)


Iris.Fall - 2018 NEXT Studios (purch. $3.18 steam 3/26/22)

Iron Helix - 1993 Drew Pictures / Spectrum Holobyte

Irony Curtain: From Matryoshka With Love - 2019 Artifex Mundi

Isabelle - 2000 Belisa


Isis - 1994 Snow Lion / Panasonic


Islands: Non-Places - 2016 Carl Burton (purch. $0.99 itch.io 12/27/19)

The Island of Dr. Brain - see The Castle of Dr. Brain
Isles of Umbra - 2016 riffst
d/l from itch.io


ISOLAND series

Isoland - 2018 Cotton Game / Lilith Games (purch. 1/5/2022 steam $0.79)

Isoland 2: Ashes of Time - 2018 Cotton Game / Lilith Games (purch. 1/5/2022 steam $2.39)

Isoland 3: Dust of the Universe - 2020 Cotton Game (purch. $2.54 steam 3/16/20)

Isoland: Amusement Park - 2020 Cotton Game (purch. $2.00 steam 1/2/2022)


It Came from the Desert - 1989 Cinemaware (incl. in Cinemaware Anthology 1986-1991 purch. $2.49 indiegala 3/26/21)

It Came From the Desert II: Antheads - 1990 Cinemaware (DLC) (incl. in Cinemaware Anthology 1986-1991 purch. $2.49 indiegala 3/26/21)


J
J

Jack in the Dark - 1993 Infogrames Europe SA / Interplay
play online at archive.org


Jack Keane series

Jack Keane and the Dokktor's Island - 2007 DECK13 / 10tacle Studios (d/l shinyloot $4) (purch $1.49 gog summer 2017 sale)

Jack Keane 2: The Fire Within - 2012 DECK13 / astragon (gog $3.00)


Jack Orlando A Cinematic Adventure [Director's Cut] - 1996 [2000] TopWare Int. (d/l from dotemu $2.99)

Jack the Ripper - 1995 Intergalactic / Gametek

Jack the Ripper - 2003 Galilea / Adventure Company


James Bond 007: A View to a Kill - 1985 Angelsoft / Mindscape
play online at archive.org


James Bond 007: Goldfinger - 1986 Angelsoft / Mindscape
play online at archive.org

James Bond: The Stealth Affair (aka Operation Stealth) - 1990 Delphine / Interplay
play online at archive.org

Jazz and Faust - 2002 Saturn Plus / 1C (Russian)


Jazzpunk - 2014 Adult Swim / Necrophone Games ($2.99 gog)


J.B. Harold Murder Club - 1986 Riverhillsoft / Broderbund (PC)
read more at Japan Adventure Attack! website

1st in a series:

Murder Club - 1986
Manhattan Requiem: Angels Flying in the Dark - 1987
Kiss of Murder - 1988
D.C. Connection - 1989
Blue Chicago Blues - 1995

Jekyll & Hyde - 2010 bitComposer / Adventure Company
platform and action elements


Jennifer Wilde: Unlikely Revolutionaries - 9999 TBD 2022 Outsider Games


J cont'd

Jenny LeClue Detectivu - 2019 Mografi (reg. $19.99 steam; $15.99 gog winter 2019; $7.99 steam; purch. $5.31 steam 3/31/21)

Jerusalem: The Three Roads to the Holy Land - see Timescape: Journey to Pompeii

Jessika - 2020 Tritrie Games / Assemble Entertainment ($8.36 steam winter 2020 sale; purch. 12/21/2021 Fan $2.87)

Jewels of Darkness - 1986 Level 9 Computing Ltd. / Firebird
play online at archive.org


Jewels of the Oracle - 1995 ELOI / Discis Knowledge Research

Jigsaw - 1995 Graham Nelson (text adv)
free at IFDB
#23 on IFDB top 50 IF of all time (2015)

Jinxter - 1987 Magnetic Scrolls / Rainbird
play online at archive.org


Johnny Mnemonic - 1995 Sony


Johnny Rocketfingers - 2003 Ryan Khatam (flash)
johnnyrocketfingers.net


Jolly Rover - 2010 Brawsome (d/l gamersgate $3.00)

[The Adventures of] Jonny Quest - 1999 Virgin
(puzzles suck)

Jotun: Valhalla Edition - 2015 Thunder Lotus Games (incl. in itch.io Bundle for Ukraine $10 3/8/22; also Free Epic)


J cont'd

Journal - 2014 Locked Door / Lupus Studios (purch $1.49 steam summer 2017 sale)


Journey - 2012 Thatgamecompany / Sony (purch. $11.95 steam 6/13/20)


The Journey Back - 2015 Erwin Wolf / MarWin Studios ($0.99 steam)

The Journey Down: Chapter 1 - 2012 SkyGoblin (Indie Royale Summer Bundle $5.57)


The Journey Down: Chapter 2 - 2014 SkyGoblin (reg $14.99 steam, $4.49 steam summer 2017 sale; purch. $3.99 indiegala Journey Gang bundle 10/2/20)


The Journey Down: Chapter 3 - 2017 SkyGoblin (purch. $3.99 indiegala Journey Gang bundle 10/2/20)


The Journeyman Project series thejourneymanproject.com

The Journeyman Project Turbo - 1993,1994 (Turbo) - Presto Studios / Sanctuary Woods

Journeyman Project 2: Buried in Time (AG89) - 1995 Presto Studios / Sanctuary Woods

Journeyman Project 2: Buried in Time - 1995 (purch. $1.97 gog)

Journeyman Project 3: Legacy of Time (AG46) - 1998 Presto Studios / Red Orb (purch on gog $2.99)

Pegasus Prime - 1997 Presto (remake of original JP1) ($4.99 gog sale)


Journey of a Roach - 2013 Koboldgames / Daedalic (steam $2.99)


Journey: The Quest Begins - 1989 Infocom
play online at archive.org


J cont'd

Journey to the Center of the Earth - 2003 Viva ($4.99 gog sale)

Journey to the Moon - see Voyage

Journey to the Savage Planet - 2021 Typhoon / 505 Games (action adv) (12/2/2021 GOG FREE)

Joyfess Ep. 1 Martin's Secret Recipe - 2020 Sand Wagon Games ($8.99 steam)


Juggernaut - 1999 Jaleco (PS only)
similar to MYST. w/ FMV


A Juggler's Tale - 2021 kaleidoscube / Assemble Entertainment (purch. 1/5/23 fan $3.17)

J.U.L.I.A. (julia) - 2014 CBE Software ($9.99 steam) - revamped as "J.U.L.I.A. Among the Stars"
(price was: $13.96 sale at adventureshop, but no longer available - $19.99 d/l on amazon)
website

Jupiter Mission 1999 - 1984 Avalon Hill
mash-up of adv, space war rpg, and arcade


Jurassic World: Evolution - 2018 Frontier Developments (reg. $44.99; incl. in May 2020 HB) (simulation, management)


Just Cause series - open world action

Just Cause (1) - 2006 Avalanche Studios / Square Enix (reg. 6.99 steam; low 0.80 fan)

Just Cause 2 - 2010 Avalanche Studios / Square Enix (reg. 14.99; low 1.49; purch. $2.99 steam 12/28/17)

Just Cause 3 - 2015 Avalanche Studios / Square Enix (reg. 19.99; purch. $3.18 steam 12/22/19; low 1.99 fan)

Just Cause 4 Reloaded - 2018 Avalanche Studios / Square Enix (low 11.99 newegg)

Just Die Already - 2021 DoubleMoose Games / Curve Games (4/29/2022 Epic FREE)


Just Take Your Left - 2020 Mehrdad Rezaei / Petite Fleur Productions ($3.19 steam winter 2020 sale; purch. $0.52 steam 1/9/23)


K
K

Kairo - 2012 Lupus Studios (ggg 7/20 4for$8; also $0.84 steam summer 2017 sale)


Kapia - 2022 2 FOR 2 (low $4.99 gog)


Kaptain Brawe: A Brawe New World - 2012 Cateia / K.I.D. (gg free 4:3)


Kari: Stranded on the Shores of Vanaheim - 2020 Team Unmanagable / Breda University of Applied Sciences (FREE steam)


Karma Curse of the 12 Caves - 1995 InterServ / Discis Knowledge Research


Karma: Incarnation 1 - 2016 AuraLab / Other Kind Games (purch. $0.59 steam xgvg 2017)


Kathy Rain: A Detective is Born - 2016 Clifftop Games / Raw Fury (reg. $14.99 gog, $7.49 steam sale, purch $5.09 HS)


Keep in Mind Remastered - 2018 Little Moth Games, Akupara Games / Akupara Games (purch. 6/12/2022 GOG $0.99)


Keepsake - 2006 Wicked Studios / Adventure Co. (in Adventure Collection Vol. 1)

Keepsake - 2006 Wicked Studios / Adventure Co. (purch. $1.24 steam 2018)


Kelvin and the Infamous Machine - 2016 Blyts (reg $14.99 sale $8.24; steam sale $5.99; $5.24; purch. $3.75 fanatical)


Kentucky Route Zero - 2013 Cardboard Computer (5 episodes) ($18.74 purch season pass from gog 5/2014)
GameZebo 2013 GOTY

Kerbal Space Program - 2015 Squad / Private Division (steam - May 2018 Humble Choice; also FREE Epic Jan 2023)


K cont'd

KGB (aka Conspiracy) - 1992 Cryo / Virgin
features Donald Sutherland


Kholat - 2015 IMGN.PRO ($9.99 gog)


Kids - 2019 Mario von Rickenbach, Michael Frei / Playables (incl. in itch.io Bundle for Ukraine $10 3/8/22)

Killed Until Dead - 1986 Accolade


Killing Floor - 2009 Tripwire Interactive (steam) (FPS survival)

Killing Floor 2 - 2016 Tripwire Interactive (FREE Epic 7/10/2022) (FPS survival)


Kim - 2016 The Secret Games Co. (top-down RPG set in India) (reg. $14.99; $7.49 gog; $5.99 gog)
Kim game Kickstarter


Kingdom O' Magic - 1996 SCi Games, des. by Fergus McNeill (Bored of the Rings)

Kingdom: The Far Reaches - 1995 Interplay / Rick Dyer (co-creator of Dragon's Lair) (remake of LaserDisc game Thayer's Quest 1984, which was rereleased on DVD in 2005) (avail at gog $5.99) (purch. $2.39 gog sale)


Kingdom II: Shadoan - 1996 Virtual Image Prod. / Interplay


The King of Chicago - 1986 Cinemaware / Mindscape (incl. in Cinemaware Anthology 1986-1991 purch. $2.49 indiegala 3/26/21)
play online at archive.org

The King of Shreds and Patches - 2009 Jimmy Maher (text adv)
free at IFDB
#13 on IFDB top 50 IF of all time (2015)

K cont'd

The King's Quest series - Sierra Online
(purch. 1-3 gog $4.99 3/30/2022, also 4-6 gog $4.99 3/30/2022; also have steam King's Quest collection 1-7 5/18/20)


King's Quest (I): Quest for the Crown (ST) (AG75) - 1984

King's Quest II: Romancing the Throne - 1985

King's Quest III: To Heir is Human - 1986

King's Quest IV: The Perils of Rosella - 1988

King's Quest V: Absence Makes the Heart Go Yonder - 1990 Sierra

King's Quest VI: Heir Today, Gone Tomorrow (AG13) - 1992

King's Quest VI: Heir Today, Gone Tomorrow (AG13) - 1992

King's Quest VII: The Princeless Bride - 1994

King's Quest VII: The Princeless Bride - 1994

King's Quest VIII: Mask of Eternity - 1998


King's Quest Chapter 1: A Knight to Remember - 2015 The Odd Gentlemen / Sierra ($0.99 steam)


Kinoko - 2020 Thunderlime (FREE steam)


Kitrinos: Inside the Cube - 2018 Simon Says: Play!


Klątwa (The Curse) - 1992 L.K. Avalon (C64, Atari 8bit)


Knee Deep - 2015 Prologue Games (purch $9.99 steam sale; reg. $19.99)


Knight Orc - 1987 Level 9 Computing / Rainbird
see the Bird Sanctuary website
play online at archive.org


K cont'd

(Time Gate) Knight's Chase - 1995 Infogrames
similar to Alone in the Dark - action-adv
free d/l at archive.org


Kona - 2016 Parabole (survival) (Pt 1 of 4) (seen at $9.99 gog sale; $8.99 gog; $7.99 steam winter 2017 sale; incl in HB monthly Aug 2018)


Koala Lumpur: Journey to the Edge - 1997 Broderbund


Kronolog: The Nazi Paradox - 1993 Castleworks / Merit
play online at archive.org


Krystopia - 2019 Antler Interactive (purch. $1.05 steam)


Krystopia: Nova's Journey - 2020 Antler Interactive (purch. $10.52 steam)


Kujlevka - 2023 Callback / Crytivo (low $14.99)


KULT (KULT: The Temple of Flying Saucers, aka Chamber of the Sci-Mutant Priestess) - 1989 Exxos

The [Legend of] Kyrandia Series

Kyrandia 1: The Legend of Kyrandia: Fables & Fiends - 1992 Westwood Studios

Kyrandia 1: The Legend of Kyrandia: Fables & Fiends - 1992 Westwood Studios ($2.39 gog)

Kyrandia 2: Hand of Fate - 1993 Westwood / Virgin ($2.39 gog)

Kyrandia 3: Malcolm's Revenge - 1994 Westwood / Virgin ($2.39 gog)


L
L

Labyrinth - 1986 Activision
LucasArts' (Lucasfilm Games) first game


The Labyrinth of Time - 1993 Terra Nova / EA

The Labyrinth of Time - 1993 Terra Nova / EA ($1.49 steam)


Lacuna – A Sci-Fi Noir Adventure - 2021 DigiTales Interactive (incl. in Dec 2021 Humble Monthly)


The Lady - 2015 MPR ART Hallucinations (surreal horror) (reg. $1.99 steam)


L'Affaire - 1986 Infogrames
play online at archive.org


Lair of the Clockwork God - 2020 Size Five Games (reg. $19.99 steam; low $3.99 steam; PURCH 8/14/23 fan $1.00) (adv + platformer)


Lake - 2021 Gamious / Whitethorn Digital (openworld driving a mail truck) (FREE Amazon Prime May 2023)
I played the demo and did not like it.


Lake Ridden - 2018 Midnight Hub ($16.19 HS; $13.99 steam; $8.99 HB fall 2018; $7.99 gog 12/18; purch. $3.99 steam 4/19)


Lakeview Cabin Collection - 2015 Roope Tamminen (pixel, survival horror) (in HB Spooky Horror bundle $7.74)


Lamplight City - 2018 Grundislav Games / Application Systems Heidelberg (reg $14.99 steam; $12.74 HS; $11.99 gmg; $10.49 gog winter 2019; low $9.99 gog; purch. $9.04 HS 5/3/21)


Land's End - 2015 ustwo (GearVR)


The Land of Lamia - 2015 Eddy Games (reg. $4.99 steam, $1.24 sale)


L.A. Noire (AG33) - 2011 Rockstar (purch cd from amazon $10.99)


Lantern - 2016 Storm in a Teacup / 1C Company (purch. $2.13 HS)


Lapso Nimbo - 2020 islaOliva Games (FREE steam)


La Rana - 2018 Frog Paw Studios / SMU Guildhall (FREE steam)

Largo Winch: Empire Under Threat - 2002 Ubisoft


The Last Campfire - 2021 Hello Games (low: $3.42; purch. 11/25/2022 epic $3.98)


The Last Crown: Midnight Horror - see The Lost Crown
Last Day of June - 2017 Ovosonico / 505 Games (reg. $19.99 steam; sale $17.99; sale $15.99 bs; $11.99 steam winter 2017 sale; $8.79 fanatical star deal; purch. incl in HB Unity Bundle $15; also FREE Amazon Nov 2022)


The Last Door - 2013 The Game Kitchen
play free online at thelastdoor.com

The Last Door Collector's Edition - 2014 ($1.87 bundlestars)

The Last Door: Season 2 Collector's Ed. - 2016 (purch. incl in Fan Undercover bundle $2.99)


The Last Dream Developer's Ed. - 2015 Specialbit Studio (purch. in fan bundle 11/10/20 $1.99)

The Last Express (AG7) - 1997 Jordan Mechner Smoking Car Productions / Broderbund (have old box, also purch d/l PlayFirst/Big Fish $4.99; purch gog $1.79 4/23/21)
Mechner captured game footage and made a video
Mechner's script for canceled prequel Red Serpent

Last Half of Darkness series - website

Last Half of Darkness - 2000 (Win), 1989,92,93 DOS
play online at archive.org
Shadows of the Servants - 2005
play online at archive.org

Beyond the Spirit's Eye - 2007

Tomb of Zojir - 2009

Society of the Serpent Moon - 2011 ($3.75 gg; also purch. $2.77 steam 12/2018 incl. Shadows, Beyond, Tomb, Society)


Last Will - 2016 LizardFactory (purch. $1.90 steam summer sale 2020)


Last Window: Secret of Cape West - see Hotel Dusk

Late Shift - 2017 CtrlMovie / Wales Interactive (FMV crime thriller - choose your own adv) (reg. $12.99 steam; sale $9.09; $7.79 steam; incl. in Mar 2019 Humble Monthly)


Layers of Fear - 2015 Bloober Team (psychological horror) (list $19.99 steam, $9.99 sale, $7.99 sale HB, $6.99 steam summer 2017 sale; purch Masterpiece Ed. incl DLC LoF Inheritance $8.74 gmg)

Layers of Fear: Inheritance DLC - 2016


Layers of Fear 2 - 2019 Bloober Team / Gun Media (reg. $29.99 steam; $14.99 gog winter 2019; low $10.19 gog,steam summer sale 2020; $9.89 steam winter 2020; missed FREE on Epic game store; purch. $4.99 gog 6/25/21)


Layers of Fear Remake - 2023 TBD Anshar Studios, Bloober Team / Bloober Team SA

Law of the West - 1985 Accolade
only game designed by Accolade founder Alan Miller, 1st use of dialog choices
play online at archive.org

Leather Goddesses of Phobos 2: Gas Pump Girls Meet the Pulsating Inconvenience from Planet X! - 1992 Meretzky/Infocom / Activision
play online at archive.org


Leaves: The Journey - 2017 ZAR21 / Daedalic (purch. $1.59 steam)


Leaves: The Return - 2017 ZAR 21 / Daedalic (purch. $0.27 steam 4/23/20)


Leaving Lyndow - 2017 Eastshade Studios LLC (reg $3.99; purch $1.99 steam sale)


Legacy: Dark Shadows - 2004 Razbor Studios / TriSynergy


The Legacy: Realm of Terror - 1993 Magnetic Scrolls / MicroProse


L cont'd

Legend Entertainment

- started in 1989 by Bob Bates and Mike Verdu




Spellcasting 101: Sorcerers Get All the Girls - 1990 Steve Meretzky
Timequest - 1991 Bob Bates
Spellcasting 201: The Sorcerer's Appliance - 1991 Steve Meretzky
Frederik Pohl's Gateway - 1992 Mike Verdu, Michael Lindner, Glen Dahlgren
Spellcasting 301: Spring Break - 1992 Steve Meretzky
Eric the Unready - 1993 Bob Bates
Gateway II: Homeworld - 1993 Mike Verdu and Glen Dahlgren
Companions of Xanth - 1993 Mike Lindner
Spellcasting: Party Pak (contains 101-303) - 1993
Death Gate - 1994
Superhero League of Hoboken - 1994 Meretzky
Mission Critical - 1995 Mike Verdu
Shannara - 1995 Lori Cole and Corey Cole
Star Control 3 - 1996 Mike Lindner and Daniel Greenberg
Callahan's Crosstime Saloon - 1997 Josh Mandel
The Lost Adventures (compilation) - 1997 amazon
8 games: Companions of Xanth, Eric the Unready, Timequest, Gateway, Gateway 2, Spellcasting 101,201,301
John Saul's Blackstone Chronicles: An Adventure in Terror - 1998

Legend of Djel - 1989 Coktel Vision / Tomahawk

Legend of Kyrandia series - see Kyrandia
The Legend of Lotus Spring - 1998 Women Wise

The Legend of the Prophet and the Assassin - see Pilgrim: Faith as a Weapon
Lego series [Wikipedia: List of Lego video games]

Indiana Jones: The Original Adventures - 2008 Traveller's Tales / LucasArts

The Lord of the Rings - 2013 Traveller's Tales / Warner Brothers (free HB 12/2018)

The Hobbit - 2014 Traveller's Tales / Warner Brothers (free HB 12/2018)


The Leisure Suit Larry series

Softporn Adventure (LSL0) - 1981 On-Line Systems - text adv by Charles Benton - inspired LSL 1, which is almost a direct graphical adaptation

Leisure Suit Larry in the Land of the Lounge Lizards (LSL1) - 1987 Sierra (AGI engine),(I have ST version)

LSL1 - 1991 remake using SCI engine
Leisure Suit Larry Goes Looking for Love in Several Wrong Places (2) - 1988

Passionate Patti in Pursuit of the Pulsating Pectorals (LSL3) - 1989

(There is no #4.)
Passionate Patti Does a Little Undercover Work (LSL5) - 1991

Shape Up or Slip Out (LSL6) - 1993 VGA non-talkie DOS version, 1994 remake SVGA talkie on CD-ROM

Love for Sail (LSL7) (AG71) - 1996

Leisure Suit Larry Reloaded - 2013 Replay - remake of LSL1

Magna Cum Laude (LSL8) - 2004
non- Al Lowe game featuring Larry's nephew Larry Lovage

Box Office Bust - 2009
non- Al Lowe game featuring Larry's nephew Larry Lovage

Leisure Suit Larry: Wet Dreams Don't Dry - 2018 CrazyBunch / Assemble Entertainment ($25.49 gog; $20.09 gog winter 2019; purch. $9.00 gg 6/26/2020)

Leisure Suit Larry: Wet Dreams Dry Twice - 2020 CrazyBunch / Assemble Entertainment (reg. $34.99; purch. gog 6/27/2022 $5.24)

Compilations:

LSL Triple Pack - 1991 incl. 1-3

Leisure Suit Larry Greatest Hits and Misses - 1994 incl. 1-6, both versions of 1, VGA non-talkie of 6, Laffer Utilities, and Softporn Adventure

LSL: Collection Series - 1997 incl. above, plus VGA&SVGA CD talkie versions of 6, 7 preview, Larry's Big Score: Pinball

Ultimate Pleasure Pack - 2000 - incl. above, plus Larry's Casino and full 7

LSL Collection (2 boxes shown) - 2006 bare bones 1-6 - VGA remake of 1, excluding talkie CD of 6, no 7 - uses DOSBOX

Leisure Suit Larry: Greatest Hits and Misses - 2013 (on gog incl. 1-6 both EGA and VGA 1, both VGA and SVGA talkie versions of 6, Softporn Adventure, does NOT include #7) ($4.37 gog sale incl. this plus LFS#7 and MCL)


Lens - 2013 Out of Focus Games
d/l at indiedb

Les Manley series - Accolade

Lethe: Episode 1 - 2016 KouKou Studios / Faber Interactive (reg $14.99 steam; purch incl in Fanatical (BS) Nemesis Bundle 4 $9.99 for 14 games)

Liath - see Worldspiral: Liath

The Librarian - 2018 Octavi Navarro [The Librarian - name your price on itch.io]

Life Goes On: Done to Death - 2014 Infinite Monkeys Entertainment Ltd. (purch. $3.89 steam 6/17)


Life is Strange series

Life is Strange - 2015 DONTNOD / Square Enix (episodic) ($9.99 steam for Chaps. 1-5)


Life is Strange: Before the Storm - 2017 Deck Nine / Square Enix (reg $16.99 steam; seen at $11.89 steam winter 2017 sale; $9.85 steam; $8.49 steam summer 2018 sale; $6.79 steam halloween 2018; purch. $2.85 gmg 12/27/20)


Life is Strange 2 - 2018 DONTNOD / Square Enix (purch. or maybe just Chapt. 1 free?)


Life is Strange: True Colors - 2021 Deck Nine / Square Enix (low $23.99)


Life is Strange: Aftermath - 2023 Retro Zone Studios (FREE itch.io)
See at itch.io


L cont'd

Lifeless Planet - 2014 Lace Mamba ($9.75 gmg)



Lifestream - 2004 Unimatrix, 2016 Storycentric Worlds / Unimatrix ($1.49 steam sale)
avail at itch.io for $3.99


Lightbringer (aka Cydonia) - 1999 Aneiva / Dreamcatcher
(lots of crashes)
Lighthouse: The Dark Being - 1996 Sierra

Lighthouse: The Dark Being - 1996 Sierra (purch. $4.79 gog 1/3/21)


The Light in the Darkness - 2023 Voices of the Forgotten / Arcade Distillery (Epic FREE May 2023)

Lightmatter - 2020 Tunnel Vision Games / Aspyr (incl. in HB Oct 2020)

Lights Out - see Dark Fall series
Lilly Looking Through - 2013 Geeta Games (steam $4.99) - website


Limbo - 2010 Playdead (Arnt Jensen) (side-scroller) (HB5)


Limbo of the Lost - 2008 TriSynergy / Majestic Studios - Bovis, Croucher, Francis
Much content allegedly plagiarized


The Line - 2020 K148 Game Studio (purch. $1.69 steam 12/17/20)


The Lion's Song Episode 1: Silence - 2016 Mi'pu'mi Games (steam free; also Epic Game Store free)


Lisssn - 2018 Robert Wolff and Knut Müller / Runesoft GmbH ($10.49 steam halloween 2018; low $4.99 steam; purch. $4.49 gamersgate 5/28/2022)


LIT: Bend the Light - 2020 Copperglass (purch. steam 5/30/2022 $2.97)


The Little Acre - 2016 Pewter Games Studios / Curve Digital (reg $12.99 steam; seen at $6.49 gog sale; purch. $3.24 gog)


Little Big Adventure series

Relentless: Twinsen's Adventure (LBA1) - 1994 Electronic Arts ($2.99 gog)

Twinsen's Odyssey (LBA2) - 1997 Activision ($2.99 gog)


Little Inferno - 2012 Tomorrow Corporation ($3.79 gog winter 2019) (sim. - burn toys in fireplace)


Little Misfortune - 2019 Killmonday Games ($15.99 gog winter 2019; low $12.99 steam summer sale 2020; incl. in HB Nov 2020) (like Fran Bow)

Little Wheel - 2009 fastgames (Adobe Flash on Kongregate - defunct) website


Lone Echo - 2017 Ready At Dawn / Oculus Studios (VR)

Lone Survivor - 2012 superflat games (Jasper Byrne) (HB5)


The Long Dark - 2017 Hinterland Studio Inc. (reg. $29.99; low was free on Epic) (open world survival crafting)

The Longest Journey series - Ragnar Tornquist

The Longest Journey (AG2) - 2000 Funcom

Dreamfall The Longest Journey (sequel) (AG52) - 2006 Funcom / Aspyr

Dreamfall Chapters - 2014 Red Thread Games ($10.19 steam)


The Long Gate - 2020 David Shaw / Inductance LLC


The Long Reach - 2018 Painted Black Games / Merge Games (pixel, horror) (purch. $3.74 steam)


The Long Return - 2019 Max Nielsen (purch. $1.33 steam)


The Looker - 2022 Subcreation Studio (FREE steam) (spoof of The Witness)


LooK INside - 2020 Unexpected (FREE Amazon Prime Gaming)

Loom (AG61) - 1990 LucasArts (Lucasfilm Games) (have for PC and ST)

Loom (AG61) - 1990 LucasArts (Lucasfilm Games) (new for PC $1.99 gog; also FREE Amazon Oct 2022)


Lords of Karma - 1981 Microcomputer Games / Avalon Hill (text adv)


Lorelai - 2019 Harvester Games / Screen 7 ($5.09 steam summer sale 2020; low $5.00 fan; purch. $1.00 fan 10/15/20; FREE gog 3/21/2023) (horror)
Lorelai is the conclusive part of R. Michalski's Devil Came Through Here adventure game trilogy, alongside The Cat Lady (2012) and Downfall (2016).


Lost Chronicles of Zerzura - 2012 Viva (d/l amazon free [used $3.40 of credit])

The Lost Crown series - Jonathan Boakes

The Lost Crown (1) - 2008 Jonathan Boakes ($6.13 Amazon)

The Last Crown: Midnight Horror (2) - 2015 Jonathan Boakes (purch $2.49 steam; norm. $4.99) website

The First Crown (3) - 9999 TBD


Lost Dutchman Mine - 1989 Magnetic Images / David Lindsley
play online at archive.org (run ldm.exe at prompt)

Lost Echo - 2013 KickBack Studios (iOS only)


Lost Eden - 1995 Cryo/Virgin (avail on gog, seen at $3.39 gog winter 2017 sale)


L cont'd

Lost Ember - 2019 Mooneye Studios (low $7.49 steam)

The Lost Files of Sherlock Holmes (series) - see Sherlock Holmes
Lost Horizon - 2010, and sequel
Lost Horizon 2 - 2015 Animation Arts Creative GmbH / Deep Silver


Lost Horizon - 2010 ($4.95 @ gg)

Lost Horizon 2 - 2015 ($39.99 steam regular, $6.79 sale; purch $3.75 gg)


Lost in Play - 2022 Happy Juice Games / Joystick Ventures (reg. $19.99; low $9.60)

Lost in Time - 1993 Coktel Vision

The Lost Island of Alanna - 1998 Coca Cola Co. (advertising tie-in to Cherry Coke)

Lost Pig - 2007 Admiral Jota (text adv)
free at IFDB
#5 on IFDB top 50 IF of all time (2015)

Lost Treasures of Infocom I - 1991 Activision
(AG50)


Lost Treasures of Infocom II - 1992 Activision


Lost Words: Beyond the Page - 2021 Sketchbook Games, Fourth State / Modus Games (purch. 6/20/2022 $3.98 steam)

Louisiana Adventure - 2012 Silverplay

Louvre: The Messenger - 2000 Arxel Tribe / France Telecom (just adventure $4.99)


Love: A Puzzle Box Filled With Stories - 2020 Rocketship Park (purch. $2.12 steam autumn 2021 sale)

Lovecraft's Untold Stories - 2019 LLC Blini Games / Fulqrum Publishing (8/29/2022 gog FREE) (action-adv rpg pixel)


Lowglow - 2015 Rockodile ($2.79 steam sale) (physics puzzle platformer)


The Low Road - 2017 XGen Studios (reg. $19.99 steam; sale $9.99; $7.49; $3.74 steam winter 2017 sale)


LucasArts

(Lucasfilm Games) - founded 1982 - now owned by Disney




Labyrinth - 1986 David Fox et al - distrib. by Activision
Maniac Mansion - 1987 Ron Gilbert, Gary Winnick - SCUMM
Zak McKracken and the Alien Mindbenders - 1988 David Fox, Ron Gilbert, et al - SCUMM
Indiana Jones and the Last Crusade - 1989 Ron Gilbert, David Fox, Noah Falstein - SCUMM
Loom - 1990 Brian Moriarty - SCUMM
The Secret of Monkey Island - 1990 Ron Gilbert, Dave Grossman, Tim Schafer - SCUMM
Monkey Island 2: LeChuck's Revenge - 1991 RG, DG, TS - SCUMM, iMUSE
Indiana Jones and the Fate of Atlantis - 1992 Hal Barwood, Noah Falstein - rereleased on CDROM in 1993
Day of the Tentacle - 1993 Tim Schafer, Dave Grossman - SCUMM
Sam & Max Hit the Road - 1993 Sean Clark, Michael Stemmie, Steve Purcell, Collette Michaud
Full Throttle - 1995 Tim Schafer - SCUMM
The Dig - 1995 Sean Clark, Noah Falstein, Brian Moriarty, Dave Grossman - SCUMM
The Curse of Monkey Island - 1997 Jonathan Ackley, Larry Ahern - SCUMM
Grim Fandango - 1998 Tim Schafer - GrimE, Lua
Escape from Monkey Island - 2000 Sean Clark, Michael Stemmie - GrimE
The Secret of Monkey Island: Special Edition - 2009
Monkey Island 2: Special Edition - 2010
Follow-on companies founded by alumni of LucasArts

Ron Gilbert → Humungous Entertainment 1992, Cavedog Ent. 1996, Hothead Games 2006
Tim Schafer → Double Fine Productions 2000 (Psychonauts, Brütal Legend, Stacking, The Cave, Broken Age)
Larry Ahern → Crackpot Ent. 2001 (Insecticide)
Bill Tiller → Autumn Moon Ent. 2004 (A Vampyre Story, Ghost Pirates of Vooju Island)
Brendan Q. Ferguson, Dave Grossman, Chuck Jordan, Michael Stemmie → Telltale Games 2005 (Bone: Out from Boneville, Bone: The Great Cow Race, Sam & Max episodes, Strong Bad, Wallace &amp Gromit, Tales of Monkey Island, Walking Dead)

Lucid Cycle - 2021 Tonguç Bodur (purch. $2.55 steam 10/31/21)


Lucid Dream - 2018 Dali Games (seen at $7.34 steam 12/2018; hist low $5.99 steam; purch. steam $3.98 12/19/19)


Lucifer Within Us - 2020 Kitfox Games (incl. in itch.io Bundle for Ukraine $10 3/8/22)

Lucius - 2012 Lace Mamba

Lucy Dreaming - 2022 Tall Story Games Ltd (low $1.11 itch.io)

Lula 3D - 2005 cdv

Lume - 2011 State of Play (HB weekly sale $6.30 for 6 games)
Lume website


Lumino City - 2014 State of Play ($3.99 steam)


Luna - 2017 Funomena (incl. in itch.io Bundle for Ukraine $10 3/8/22)


Luna: The Shadow Dust - 2020 Lantern Studio / Coconut Island Games


Lunar Axe - 2022 Ops Game Studio (8/2/23 Amazon FREE, redeem & play on Legacy Games app)

Lunar Deep: The Adventure Below - 2006 AncientRein Ron Corse interview


Lunicus - 1994 CyberFlix / Paramount Dig. Ent. (action-adv.)


Lure of the Temptress - 1992 Revolution / Virgin (free on gog)


Lust for Darkness - 2018 Movie Games Lunarium (horror) (reg $14.99 steam; $11.99 gmg; $6.74 steam; purch. $6.12 HB)


Lust From Beyond - 2021 Movie Games Lunarium / Movie Games S.A.


Lust From Beyond: M Edition - a "milder" version without explicit content

Lust From Beyond: Scarlet - 2020 Movie Games Lunarium / Movie Games S.A.


L-Zone - 1993 Infocity / Synergy Int.


M
M

Maabus - 1994 Microforum International / Monolith Productions (action-adv)


Mable and the Wood - 2019 Triplevision Games / Graffiti Games (FREE gog 3/20/20)


Macdows 95 - 2019 Yunus Ayyildiz (incl. in HB June 2019 monthly)


Machinarium (AG17) - 2009 Amanita Design (Steam Amanita bundle $6.24)


Machinika Museum - 2021 Littlefield Studio / PID Publishing (purch. $6.79 indiegala 3/26/21)


Mafia: Definitive Edition - 2020 Hangar 13 / 2K (incl. in Jan 2022 Humble Monthly)


Mages of Mystralia - 2017 Borealys Games (FREE Epic 12/27/2021) (action-adv)


Maggie's Apartment - 2017 Anatola Howard (reg. $9.99 steam)


The Magic Circle - 2015 Question ($5.99 steam sale)

The Magic Death - see Virtual Murder series
Magnetic - 2003 Peter Hewitt - Mulawa Dreaming


Magnetic: Cage Closed - 2015 Guru Games / Good Shepherd Entertainment (purch. $1.43 HS 5/10/20)


Magnetic Scrolls

- founded 1984 in London by Anita Sinclair, Ken Gordon, and Hugh Steers. Acquired by MicroProse in 1992.

Memorial website

The Pawn - 1985 Rainbird
The Guild of Thieves - 1987 Rainbird
Jinxter - 1987 Rainbird
Corruption - 1988 Rainbird
FISH - 1988 Rainbird
Myth - 1989 Rainbird
Wonderland - 1990 Virgin
The Magnetic Scrolls Collection Vol. 1 - 1991 Virgin

Includes new versions of The Guild of Thieves, Corruption, and FISH that use the Magnetic Windows engine

The Legacy: Realm of Terror - 1993 MicroProse (adv/RPG)

The Magnificent Trufflepigs - 2021 Thunkd / AMC Games (low $5.99; purch. Epic $4.33 5/20/2022)


Magrunner: Dark Pulse - 2013 Frogwares (FREE gog)


Maize - 2016 Finish Line Games (reg $19.99 steam, purch $9.99 HS)

Majestic - 2001 Anim-X / EA
alternate reality game (ARG) with real-world events

Majestic Part 1: Alien Encounter - 1995 Piranha / Istvan Pely,
Majestic 2: Syn-Factor (aka Symbiocom) - 1997
Zero Critical - 1999

The Maker's Eden: Episode 1 - 2014 Screwy Lightbulb ($2.24 steam sale)


Malebolgia - 2015 DascuMaru ($1 bundle stars)

Man Enough - 1994 Tsunami (dating sim)

The Manhole Masterpiece Edition - 1994 Cyan Worlds / Broderbund (New and Enhanced 1992 Cyan Worlds / Activision) (orig 1988 Cyan) (gog $2.39)


Manhunter series

Maniac Mansion (AG72) - 1987 LucasArts (Lucasfilm Games) (seen at $2.09 gog winter 2019)
play online at archive.org
play online at archive.org - enhanced

Maniac Mansion - 1987 (purch. $2.22 steam 11/26/20)


Manifold Garden - 2020 William Chyr Studio (low $11.99)


The Mansion - 2021 Forever Entertainment S. A. (purch. 12/16/2022 gog $0.69)


Manual Samuel - 2016 Perfectly Paranormal / Curve Digital (FREE humble store 4/16/20)


Maquette - 2021 Graceful Decay / Annapurna Interactive (low $6.71 voidu; purch. 5/19/23 Fan $7.97) (like Superliminal)


Marginalia - 2014 Connor Sherlock ($3.50 indiegamestand d/l; also incl. in itch.io Bundle for Ukraine $10 3/8/22)


Marie's Room - 2018 like Charlie (FREE steam)

The Marionette - 2009 Team Effigy (AGS)
d/l at themarionette.teameffigy.com


Martha is Dead - 2022 LKA / Wired Productions (reg. $30; low $18)

[Ray Bradbury's] The Martian Chronicles Adventure Game - 1995 Byron Preiss / Simon & Schuster

Martian Memorandum - see Tex Murphy series
Martin Mystere - see Crime Stories
The Marvellous Miss Take - 2014 Rising Star Games


The Mask: The Origin - 1995 MetroLight Studios / Cyber Comics, Cambrix Publishing


Masq - 2002 AlterAction
Play free online at www.alteraction.com

Mass Effect series (purch trilogy pack gg $13.58)
requires EA Origin acct & client


Mass Effect 1 - 2007 BioWare / Microsoft

Mass Effect 2 (PCG1) - 2010 BioWare / EA

Mass Effect 3 (PCG8) - 2012 BioWare / EA

Mass Effect: Legendary Edition - 2021 BioWare / Electronic Arts (incl. in Mar 2022 humble monthly)


Master of Dimensions - 1996 Makh-Shevet / Eidos


Master of Orion series (turn-based strategy, not adv)
laid the blueprint of eXpand, eXplore, eXploit, and eXterminate: 4X gameplay

Master of Orion (1) - 1993 Simtex / MicroProse (purch $1.49 for 1&2 gog)

Master of Orion II: Battle at Antares - 1996 Simtex / MicroProse

Master of Orion III - 2003 Quicksilver / Infogrames


Master Reboot - 2013 Wales Interactive
some timed & platform/horror elements

Mata Hari - 2009 Cranberry / Viva (gg $1.75)

Mateusz Skutnik - author of many great flash games
mateuszskutnik.com



Submachine
Daymare Town
10 Gnomes
Covert Front
Where is...? (e.g. Where is 2009? Where is 2010? etc.)
Mr. Mothball
Solar System
The Squirrel Family

M cont'd

Maupiti Island - see Mortville Manor
Mean Streets - see Tex Murphy series

Meanwhile - 2017 Zarf (purch. for $10.99 with Hadean Lands itch.io summer 2018 sale)

MechaNika - 2015 Mango Protocol (seen at $1.99 steam summer 2017 sale) (good ratings but unlikable characters)


The Medium - 2021 Bloober Team SA


Memento Mori series

Memento Mori: The Secret of Eternal Life - 2009 Centauri Production / Got Game (d/l amazon $1.30)

Memento Mori 2: Guardian of Immortality - 2012 Centauri Production / DTP Entertainment ($4.99 steam)


A Memoir Blue - 2022 Cloisters Interactive / Annapurna Interactive (low $4.34)


Memoranda - 2017 Bit Byterz / Digital Dragon (reg $14.99, sale $12.74; $7.49 gog; purch. $2.99 gog)

Memoria (Daedalic) - see Dark Eye series
Memorrha - 2019 StickyStoneStudio (low $9.99 steam summer sale 2020; purch. $2.65 steam winter 2020 sale)


Mendel - 2018 Owen Bell (incl. in 12/6/2021 itch.io World Land Trust Bundle $4.99)


Mental Repairs Inc. - 2008 Renzo Thönen
hulub.ch; d/l at softpedia


Merlin's Apprentice - 1995 Funhouse Design / Philips Interactive Media


Mesel - 2016 Burak Dabak (reg. $4.99 steam; $3.99 steam halloween 2018) (horror)

The Messenger - see Louvre

Metaphobia - 2019 Digital Mosaic Games (FREE steam)


The Meteor, the Stone, and a Long Glass of Sherbet - 1996 Graham Nelson (as Angela Horns) (text adv)

1st Place - 2nd Annual Interactive Fiction Competition (1996)
d/l at IFDB

Metal Dead - 2011 Walk Thru Walls Studios


Metamorphoses - 2000 Emily Short (text adv)

free at IFDB #23 on IFDB top 50 IF of all time (2015)

Metamorphosis - 2020 Ovoid Works / All in! Games (low $6.24; FREE Amazon Prime Gaming)


Metropolis - 1987 Arcadia Systems / Mastertronic
play online at archive.org


Metro 2033 series - FPS [Moby Games]

Metro 2033 - 2010 4A Games Limited / THQ Inc. (purch. ??)

Metro: Last Light Redux - 2014 4A Games Limited / Deep Silver (includes all previously released DLC content) (have on gog FREE 12/30/20 and Epic FREE 2/5/21)

Metro: Exodus [PC Enhanced Edition] - 2019 4A Games Limited / Deep Silver (incl. in May 2021 HB)


Miasmata - 2012 IonFx (gog $3.74)
survival horror


Miazma or The Devil's Stone - 2018 Private Moon Studios / Microids Indie (purch $2.50 nuuvem) (sequel to Yoomurjak's Ring)
crashed

MicroProse

- founded in 1982 by Bill Stealey and Sid Meier - 1993 acquired by Spectrum Holobyte

The President is Missing - 1988 Cosmi / MicroProse
Rex Nebular and the Cosmic Gender Bender - 1992 MicroProse (1st graphical adv by MicroProse)
Return of the Phantom - 1993 MicroProse
Bloodnet - 1993 Paragon / MicroProse ($2.99 gog) - (2 boxes shown)
The Legacy: Realm of Terror - 1993 Magnetic Scrolls / MicroProse
Dragonsphere - 1994 MicroProse (free on gog)
Dark Earth - 1997 Kalisto / MicroProse
Nightlong: Union City Conspiracy - 1998 Team 17, Trecision / MicroProse

Only 3 games used their internal graphic adventure game engine: Rex Nebular, Return of the Phantom, and Dragonsphere. It was sold to Sanctuary Woods.

Middle Earth: Shadow of Mordor - 2014 Monolith Productions / WB Games (action-adv open world RPG) (purch $3.99 steam summer 2017 sale; also FREE GOTY Ed. 9/3/2022 epic via amazon prime gaming)


Midnight at the Celestial Palace: Chapter 1 - 2017 Orrery Games (seen at $4.99 steam summer 2017 sale; purch. $1.49 steam summer 2018 sale)


Midnight at the Red Light - 2017 Waves and Blaze (horror) ($2.69 HS)

Midnight Nowhere - 2003 Buka (gg sale $3.74)


Milkmaid of the Milky Way - 2017 Mattis Folkestad / machineboy (reg $5.99 steam; purch $2.99 steam summer 2017 sale)


Millennia: Altered Destinies - 1995 Take-Two Int.

Milo - 1995 Sibling Int. / CrystalVision


Milo and the Magpies - 2021 Johan Scherft / Second Maze (purch. steam 1/4/2022 $1.05)


Mindfighter - 1988 Abstract Concepts / Activision
play online at archive.org


[Timothy Leary's] Mind Mirror - 1986 Futique / EA
play online at archive.org


Mindmist - 2021 Dragon Landing (purch. $3.19 steam 1/2/2022)


Mind Palace - 2016 Marion Bossée
d/l at itch.io


Mind: Path to Thalamus - 2014 Carlos Coronado ($10.82 steam)


Mindshadow - 1985 Interplay
play online at archive.org


Mindwheel - 1984 Synapse / Borderbund
electronic novel - text adv [link at atarimania]
article at The Digital Antiquarian


The Minims - 2016 beyondthosehills (seen at $2.99 steam winter 2017 sale)


Minit - 2018 JW, Kitty, Jukio, and Dom / Devolver Digital (incl. in itch.io Bundle for Racial Justice and Equality 6/2020; also Epic FREE 8/6/21)


Mirrored Chapter 1. - 2016 Kelkafa Studios ($0.99 steam)


The Mirror Lied - 2011 Kan Gao, Freebird Games (made using RPGMaker) (see also To the Moon)
d/l at freebirdgames.com

Mirrormoon EP - 2013 Santa Ragione ($1.49 HBS, d/l + steam key)


Mirror's Edge (PCG33) - 2009 DICE / EA (action-adv.) ($4.99 steam)


Mirror's Edge Catalyst - 2016 DICE / Electronic Arts (action-adv.) (purch. 5/15/2023 $1.99 steam)


M cont'd

Miskatonic: Part 1 The Inhuman Stain - 2011 Jackslawed
d/l at justadventure.com
dev website d/l chrome says malicious


Missing: An Interactive Thriller Episode 1 - 2015 Zandel Media ($0.99 steam)


MISSING: Since January (aka In Memoriam) (AG56) - 2003 Lexis Numerique website
(relies on purpose-built websites and email)

sequal - Evidence: The Last Ritual (aka In Memoriam 2) - 2006 Lexis Numerique


Missing Translation - 2015 AlPixel Games / Gamesboosters


Mission Asteroid (Hi-Res Adventure #0) - 1980 On-Line Systems (released after Mystery House and The Wizard and the Princess)
play online at archive.org


Mission Critical - 1995 Legend (seen at $2.99 gog winter 2019)
play online at archive.org


Mission Impossible - 1991 Distinctive Software Inc. / Konami
play online at archive.org


[Stephen King's] The Mist - 1985 Angelsoft / Mindscape
play online at archive.org


Mission 9 - 1995 Steve McCoy / WeMake CDs
d/l ISO at archive.org


Mixed-Up Mother Goose - 1992 Sierra On-Line
play online at archive.org


Moebius - 2014 Pinkerton Road Studios - Jane Jensen (steam $23.99 pre-order sale)


The Moment of Silence - 2005 The Adventure Company ($10.09 disk via amazon, also $3.74 steam)


Monaco: What's Yours is Mine - 2013 Pocketwatch Games / Majesco Ent. (stealth action) ($3.74 HB store 5/20/14)


Moncage - 2021 Optillusion / XD (purch. 3/6/2023 steam $11.16)


Monet: The Mystery of the Orangery - 2001 Wanadoo

The Monkey Island Series

The Secret of Monkey Island (#1) (AG14) (PCG62) - 1990 LucasArts (Lucasfilm Games)
(I have PC and ST versions)
The Secret of Monkey Island: Special Edition (#1) (AG14) - 1990 LucasArts ($2.99 gog)

Monkey Island 2: LeChuck's Revenge (AG8) (PCG55) - 1991 LucasArts (Lucasfilm Games)

Monkey Island 2 Special Edition: LeChuck's Revenge (AG8) - 1991 LucasArts ($3.33 gog)

The Curse of Monkey Island (AG45) (PCG100) - 1997 LucasArts (purch. $2.44 gog 12/1/20)

Escape From Monkey Island (#4) - 2000 LucasArts (purch. $2.44 gog 12/1/20)

Return to Monkey Island - 2022 Terrible Toybox / Devolver Digital (low $15.64; $19.99 steam winter 2022; purch. Epic 5/19/23 $13.12)


Tales of Monkey Island 1-5 - 2009 Telltale Games - Telltale (d/l from gog $6.99)


Tales of Monkey Island 1. Launch of the Screaming Narwhal - 2009 Telltale Games

Tales of Monkey Island 2. The Siege of Spinner Cay - 2009 Telltale Games

Tales of Monkey Island 3. Lair of the Leviathan - 2009 Telltale Games

Tales of Monkey Island 4. The Trial and Execution of Guybrush Threepwood - 2009 Telltale Games

Tales of Monkey Island 5. Rise of the Pirate God - 2009 Telltale Games


Monochroma - 2014 Nowhere Studios (purch $2.49 fan 2018 choice build your bundle of 3) (puzzle platformer)


Monolith - 2023 TBD Animation Arts Creative GmbH

Monster Detective - 2012 Pastel Games
play online at jayisgames

Montague's Mount - 2013 Polypusher Studios
(rated terrible by gamespot)


Montas - 2014 Organic Humans ($??) (survival horror)

Monty Python games


Monty Python's Flying Circus - 1990 Core Design / Virgin (side-scrolling action)
play online at archive.org
Monty Python's Complete Waste of Time - 1994 7th Level
Monty Python & the Quest for the Holy Grail - 1996 7th Level
Monty Python's The Meaning of Life - 1997 7th Level

Monumental - 2016 Whipstitch Games / Black Shell Media ($2.49 steam)


Monument Valley - 2014 ustwo (puzzle, mobile/tablet) ($3.99 google play)


Monument Valley: Forgotten Shores - 2014 ustwo ($1.99 google play)


Monument Valley 2: Panoramic Edition - 2022 ustwo (purch. steam 4/29/2023 $6.37)


Moon Castle - 2018 Pim Nijdam / NobleWare ($9.99 steam halloween 2018)

Moonlight - 2012 Jonas Kyratzes
play online at jonas-kyratzes.net

The Moon Sliver - 2014 jefequeso - David Szymanski (also did Fingerbones) ($0.69 Steam)


Moons of Madness - 2019 Rock Pocket Games / Funcom ($13.49 steam summer sale 2020) (Horror)


Morningstar: Descent to Deadrock - 2015 Phoenix ($4.99 steam)


Morpheus - 1998 Soap Bubble / Piranha ($10.23 used amazon)


A Mortician's Tale - 2017 Laundry Bear Games (incl. in itch.io GDC Relief Bundle $15)


Mortville Manor, sequel Maupiti Island

Mosaic - 2019 Krillbite Studio / Raw Fury ($13.99 steam summer sale 2020; purch. 5/4/2022 steam $4.24)


Moss - 2018 Polyarc (VR only) (seen at $22.49 steam 12/2018; hist low $19.79 steam)


MOTAS: Mystery of Time and Space - 2001 Jan Albartus
escape the room genre - free online MOTAS online


M cont'd

Moving Out - 2020 SMG Studio, Devm Games / Team17 (FREE Epic 12/28/2021)


Mozart: The Last Secret (aka The Conspirators of Prague) - 2008 Gameco / Micro Application


MTV's Club Dead - 1994 Viacom

Mudlarks - 2014 Cloak and Dagger
free d/l from Cloak and Dagger Games


M.U.L.E. (Mule) - 1983 Ozark Softscape (purch. $2.99 gog 7/27/21)


Mummy: Tomb of the Pharaoh - 1996 Interplay


Munin - 2014 Gojira / Daedalic (puzzle platformer) (purch. $0.49 FAN 12/21/2021)


Muppet Treasure Island - 1997 Activision


Murder - 2015 Peter Moorhead / CDP (purch. 1/7/2022 $0.46 Humble Bundle, Inc.)


Murdered: Soul Suspect - 2014 Airtight / Square Enix ($14.89 gmg)


Murder in Tehran's Alleys 1933 - 2013 RSK Entertainment / Lace Mamba Global


Murder in Tehran's Alleys 2016 - 2017 RSK Entertainment / Strategy First (PURCH $0.37 steam)


Murder Makes Strange Deadfellows - 1991 Tiger Media


Murder Mystery Machine - 2021 Blazing Griffin / Microids (reg. $20; low $10; PURCH 5/22/23 gog $1.99)


Murder on the Mississippi - 1986 Activision
play online at archive.org


Murder on the Zinderneuf - 1983 Free Fall Associates / EA
play online at archive.org

Murderous Muses - 2023 / D'Avekki Studios Ltd (low $13.99) (FMV detective)


Murders in Venice - 1989 Cobra Soft / Infogrames
play online at archive.org - broken?
sequel Murders in Space - 1990 Hitech Prods. / Infogrames
play online at archive.org

The Museum of Broken Memories - 2006 Jonas Kyratzes free d/l at jonas-kyratzes.net


A Musical Story - 2022 Glee-Cheese Studio / Digerati ($1.66 in Fan Build Your Own Holiday bundle 2022 3 for $4.49) (rhythm)


The Music in Me - 1995 Tune 1000 Corp. / Readysoft


The Music Machine - 2015 David Szymanski (seen at $1.99 steam summer 2017 sale)


Mutazione - 2019 Die Gute Fabrik / Akapura Games ($14.99 steam summer sale 2020; incl. in 12/6/2021 itch.io World Land Trust Bundle $4.99)


Mutropolis - 2021 Pirita Studio / Application Systems Heidelberg (reg. $20; low $14)


My Brother Rabbit - 2018 Artifex Mundi (puzzle HOG) ($5.99 gog winter 2019; purch. $3.18 steam 12/5/20)


Myha - 2016 The Icehouse
d/l from itch.io
along with ASA and Catyph, part of the The Black Cube series
(pay what you want)
Myha: Return to the Lost Island - 2017 - This is a remake of the free original 2d game 'Myha' of 2016, with new puzzles, improved island, increased lifetime, updated story, etc.

My Last Memories About You - 2021 Kevei Kristóf (purch. $2.12 steam autumn 2021 sale)


My Memory of Us - 2018 Juggler Games / IMGN.PRO

The MYST Series

MYST (AG18) - 1993 Cyan Worlds, Broderbund

Riven (AG5) - 1997 Cyan / Red Orb

Riven (AG5) - 1997 Cyan / Red Orb ($1.19 gog)

MYST III: Exile (AG59) - 2001 Presto Studios / Ubisoft

MYST IV: Revelation (AG40) - 2004 Ubisoft

MYST V: End of Ages - 2005 Cyan Worlds / Ubisoft

MYST V: End of Ages - 2005 Cyan Worlds / Ubisoft ($1.99 gog)


Myst URU Complete Chronicles - 2004 Cyan Worlds / Ubisoft


Uru: Ages Beyond MYST - 2003 Cyan Worlds / Ubisoft
The Path of the Shell - 2004 Cyan Worlds / Ubisoft
To D'Ni - 2004 Cyan Worlds / Ubisoft

Myst URU Complete Chronicles - 2004 Cyan Worlds / Ubisoft ($1.99 gog)


MYST: Masterpiece Edition - 1999 Cyan Worlds / Mindscape (improved images, sound) ($1.19 gog)


Real MYST - 2000 Cyan Worlds / Mattel (real-time 3D) (gog $2.39)


RealMYST Masterpiece Edition - 2014 Cyan Worlds Inc. (reg $17.99 steam, $6.29 steam summer 2017 sale; purch. $5.66 HS 5/10/20)


MYST - 2021 Cyan Worlds Inc. (reg $29.99 steam, low $19.49)


Mysterious Journey - see Schizm
Mystery House (Hi-Res Adventure #1) - 1980 On-Line Systems (1st graphical adventure game)
play online at archive.org


Mystery of Camp Enigma - 2021 M9 Games (purch. steam $1.05 10/22/2021)


The Mystery of Magritte - 1996 Virtuo / Macmillan Interactive Pub.


The Mystery of the Druids - 2001 cdv (purch. $0.85 fan 4/22/21)

The Mystery of the Mummy - 2003 Frogwares/The Adventure Company
(but see sherlock holmes)
The Mystery of the Nautilus - see Secret of the Nautilus

Mystery of Rivenhallows - 2016 EnsenaSoft (steam free?; seen at $0.99 steam summer 2017 sale)


Mystic Pillars: A Story-Based Puzzle Game - 2020 Holy Cow Productions (purch. 5/9/2023 indiegala $1.04)


My Time at Portia - 2019 Pathea Games / Team17 Digital Ltd (incl. in Dec 2019 HB) (farming sim)


N
N

Nacah: From Darkness to Light - 2001 Virtue Games - Monte Cheyenne Wolford / Bible Games Co.
Christian theme


The NADI Project - 2016 Monkeys Tales Studio (free on steam)


Nairi: Tower of Shirin - 2018 HomeBearStudio / Another Indie Hound Picked Games (incl. in HB July 2019 monthly; also 7/17/23 amazon free)


NaissanceE - 2014 Limasse Five (seen at $5.24 steam sale; $2.99 steam winter 2017 sale; steam FREE)


Nancy Drew series - Her Interactive (Wikipedia) - (~30 games)

Nancy Drew: Curse of Blackmoor Manor (AG99) - 2004


Narcosis - 2017 Honor Code Inc. (seen at $9.99 steam winter 2017 sale) (horror, VR)
playthrough on YouTube

Nancy the Happy Whore and the Perfidious Petrol Station - 2012 Technocrat Games ($1.25 shinyloot)


Narita Boy - 2021 Studio Koba / Team17 (FREE 11/23/2022 gog) (2D platformer action-adv)


Nauticrawl: 20,000 Atmospheres - 2019 Spare Parts Oasis / Armor Games Studios (incl. in itch.io Bundle for Ukraine $10 3/8/22)


Near Death - 2016 orthogonal Games (seen at $4.94 steam summer 2017 sale; $4.49; purch. $2.99 steam winter 2017 sale) (Antarctic survival)

Nearly Departed - 2012 John Green
play online or d/l at johngreenart.com


Necrobius - 1996,2009 Daniel Auld (unreleased)
See thread 11186 at hg101.proboards.com
also Lost Media wiki article
download from archive.org

Necronomicon: The Dawning of Darkness (aka Gateway to Beyond) - 2001 Wanadoo (purch. 11/17/2022 gog $0.49)


Nelly Cootalot: Spoonbeaks Ahoy! - 2007 Alasdair Beckett (AGS) Nelly Cootalot website


Nelly Cootalot: The Fowl Fleet - 2016 Alasdair Beckett-King / Application Systems Heidelberg ($9.00 gg)


Nemezis: Mysterious Journey III - see Schizm

Neo Cab - 2019 Chance Agency / Fellow Traveller ($8.99 steam summer sale 2020; purch. steam 5/4/2023 $2.38)


Neofeud - 2017 Silver Spook Games ($4.49 steam winter 2020 sale; purch. itch.io $4.49 11/27/21 - d/l plus steam key)


Neon.Code - 2018 Fubenalvo (purch $1.79 steam 12/2018)


[Tales of the] Neon Sea - see Tales...

N cont'd

Nephise - 2017 Tonguç Bodur (purch. $0.99 indiegala 5/19/20)


N.E.R.O. (Nothing Ever Remains Obscure) - 2016 Storm in a Teacup / SOEDESCO Publishing (seen at $1.49 steam winter 2017 sale)


Net:Zone - 1996 Compro Games / GameTek UK


Neuromancer - 1988 Interplay
play online at archive.org


Never Again - 2017 Primary Games (seen at $2.49 steam winter 2017 sale) (horror)
playthrough on YouTube


Never Alone - 2014 Upper One Games / New Line Media (puzzle platformer) (FREE on Epic 11/21)


The Neverhood (AG35) - 1996 The Neverhood Inc. / Dreamworks Int., Microsoft


Nevermind - 2015 Flying Mollusk (horror) (reg $19.99; $7.99 steam winter 2017 sale)


The New Adventures of the Time Machine - 2000 Cryo

A New Beginning - 2011 Daedalic (d/l gamersgate $5.99)

A New Beginning: Final Cut - 2012 ($1.12 bundlestars)

The Next Big Thing - 2011 Pendulo (d/l from amazon $7.49, also in Steam pack)

Next Life (aka Reprobates) - 2007 Future Games/Adventure Company

Nibiru: Age of Secrets - 2005 Future Games / Adventure Co. (in Adventure Collection Vol. 1)


Nick Bounty: A Case of the Crabs - 2004 Mark Darin, Pinhead Games
play at agame.com; d/l at pinheadgames.com


Nicolas Eymerich The Inquisitor Book 1 The Plague - 2013 Microids ($2.49 steam)

Nicolas Eymerich The Inquisitor Book 2 The Village - 2015 Microids (in indie gala anuman bundle $3.00)


Nier Automata - 2017 Square Enix (low $17.99) (fighting)


Night Call - 2019 Monkey Moon, BlackMuffin / Raw Fury (incl in Feb 2020 HB; also incl. in itch.io Bundle for Ukraine $10 3/8/22)


N cont'd

Nightfall - 1998 Altor Systems (Mac/PowerPC only)
1st real-time 1st person 3D game


Night in the Woods - 2017 Infinite Fall / Finji (seen at $14.99 steam winter 2017 sale; $11.99 steam halloween 2018; incl. in itch.io Bundle for Racial Justice and Equality 6/2020; also FREE Epic December 27, 2020) (platformer)


The Night is Grey - 9999 TBD Whalestork Interactive

Nightlong: Union City Conspiracy - 1998 Team 17, Trecision / MicroProse


The Night of the Rabbit - 2013 Daedalic (steam $6.79; also 9/22/23 gog free)

Nihilumbra - 2013 Beautifun Games (purch. 5/17/2023 $1.00 Fan bundle with Lila's Sky Ark)
puzzle platformer


Nikopol: Secrets of the Immortals - 2008 White Birds / Got Game ($1.25 amazon d/l of steam key)


Niko: Through the Dream - 2015 Studio Paint ($7.49 gog sale; purch. $2.12 steam 6/24/21)


Nile: An Ancient Egyptian Quest - 1997 Simon & Schuster

999: Nine Hours, Nine Persons, Nine Doors - 2010 Chunsoft / Aksys (Nintendo DS only)


9.03m - 2013 Space Budgie (purch $0.49 steam summer 2017 sale)


9:05 - 2000 Adam Cadre (text adv)
d/l at IFDB

Nine Princes in Amber - 1985 Telarium
play online at archive.org


1954: Alcatraz - 2014 Irresponsible / Daedalic
(avail at gog and gg $19.99, purch $0.99 gog)

1953: KGB Unleashed - 2012 UIG (purch $3.75 gg)


1979 Revolution: Black Friday - 2016 Navid Khonsari / iNK Studios ($4.79 sale HB; $2.99 gog; $1.49 gog)


9 - The Last Resort - 1996 GT Interactive/Tribeca


96 Mill - 2017 Ethereal Darkness Interactive / Strategy First (horror) (reg $5.99 steam; purch $1.19 steam summer 2017 sale)


Nine Witches: Family Disruption - 2020 Indiesruption / Blowfish Studios (PURCH 7/13/23 10:48AM steam $3.61)


Nippon Safes Inc. - 1992 Dynabyte
sequel is Big Red Adventure in 1996


N cont'd

Noctropolis - 1994 Flashpoint Prod. / EA

Noctropolis - 1994 Flashpoint Prod. / EA (seen at $3.99 gog sale; purch $1.99 gog 12/2018)


Noir: A Shadowy Thriller - 1996 TSi / Cyberdreams


Noita - 2020 Nolla Games (2D pixel Roguelike)


No One Lives Forever - 2000 Monolith Prod. / Fox Int. (action)


No One Lives Forever 2: A Spy in H.A.R.M.'s Way - 2002 Monolith Productions / Sierra (action) (PCG79)


Norco - 2022 Geography of Robots / Raw Fury (reg. $15; low $7.49; purch. Epic 5/19/23 $6.18) (point & click mystery pixel art) (Demo avail Gog, steam)


Nordlicht - 2019 Illius / Sedoc LLC (purch. $3.55 steam 12/7/19)

Normality - 1996 Gremlin Int.

Normality - 1996 (purch $1.19 gog)


A Normal Lost Phone - 2017 Accidental Queens / Playdius Plug in Digital (purch. $1.49 steam winter 2017 sale)


Sequel: see Another Lost Phone: Laura's Story

The Norwood Suite - 2017 Cosmo D / Alliance Digital Media (seen at $6.99 steam winter 2017 sale; purch. $4.99 steam summer 2018 sale)


Nostradamus: The Last Prophecy - 2007 Kheops Studios - Marianne Tostivint / MC2 Entertainment ($1.59 steam)


Not For Broadcast - 2022 NotGames / tinyBuild (incl. in Sept 2021 humble monthly)


The Novelist - 2013 Orthogonal Games ($4.99 humble HB store spring sale 5/20/14)


Nowhere: Lost Memories - 2018 DarkPath
download at itch.io


No. (Number) 70: Eye of Basir - 2017 Oldmoustache Gameworks / Artcom FCZ (reg. $5.99 steam; $1.79 steam; steam 12/24/22 FREE)


Nuts - 2021 Joon, Pol, Muutsch, Char & Torfi / Noodlecake (low: $6.99)


O
O

Obduction - 2016 Cyan Obduction website ($26.99 gog; also FREE Epic 7/17/2021)


Observation - 2019 No Code / Devolver Digital (purch. $12.49 gog 5/22/20)


>observer_ - 2017 Bloober Team SA / Aspyr (makers of Layers of Fear) (psychological horror) (reg $29.99 steam; seen at $23.65 gamebillet; $21.00 gg; $20.09 gog; $11.09 fanatical hist low; incl in Jan 2019 humble monthly bundle)


Observer: System Redux - 2020 Bloober Team SA (reg $29.99; low $22.94)


Obscuritas - 2016 VIS Games / Ravenscourt (horror) (reg. $19.99 steam, $14.99 gog; purch. $3.55 BS)

Obsidian (AG62) - 1997 Rocket Science / Bomico


The Occupation - 2019 White Paper Games / Humble Games ($20.99 steam summer sale 2020; incl. in Sept 2020 HB) (real time)


Octodad: Dadliest Catch - 2014 Young Horses (both incl. in itch.io Bundle for Racial Justice and Equality 6/2020)
sequel to free game Octodad Octodad website


Odd Planet - 2013 Piotr Krol
like Limbo - side-scrolling platformer


ODISSEA - 2011 Midian Design (purch itch.io Midian bundle $0.93, incl. Doc Apocalypse, Quantumnauts 1 & 2, ODISSEA, Oz Orwell, Oz Orwell & The Exorcist)


Odyssey: The Search for Ulysses - 2001 In Utero / Dreamcatcher


Odyssey: The Story of Science - 2017 The Young Socratics (reg $14.99 steam; purch $3.49 fan in Guardians bundle 10/11/2019)


Off-Peak - 2015 Cosmo D / Cosmo D Studios (free on steam, itch.io)


Offworld Trading Company - 2016 Mohawk Games / Stardock Entertainment (RTS) (FREE Epic 7/17/21)


Of Light and Darkness: The Prophecy - 1998 Interplay ($3.39 gog)
I remember the title and box art but not buying/playing this way back when...


O cont'd

Oh...Sir!! The Insult Simulator - 2016 Vile Monarch / Good Shepherd Entertainment
Oh...Sir!! The Hollywood Roast - 2017 (purch. both $1.00 fan 12/19/20)


Oknytt - 2013 Nemoria (shinyloot $1)


The Old City: Leviathan - 2014 Postmod Softworks (walking sim) ($3.74 Humble store)


Old Gods Rising - 2020 Bad Blood Studios (seen at $9.99 steam summer sale 2020; purch. $5.31 steam autumn 2021 sale)


Old Man's Journey - 2017 Broken Rules (reg. $7.99 steam; seen at $7.19 hbs; $5.59 steam winter 2017 sale; purch. $3.74 itch.io summer 2018 sale)


Old Skies - 9999 TBD Wadjet Eye Games

The Old Tree - 2012 RedDwarf Games (Adobe Flash - defunct; now free on steam) - website

The Omega Stone - see Riddle of the Sphinx
Omikron: The Nomad Soul - 1999 Quantic Dream ($2.49 gog sale)

The Omnicron Conspiracy - 1989 First Star S/W / Image Works, Epyx, Mirrorsoft


Omno - 2021 Jonas Manke (purch. steam 4/26/2023 $4.03)


Once and Future - 1998 G. Kevin Wilson (text adv)
d/l at IFDB

Once Upon a Crime in the West - 2019 National Insecurities / Humble Original (incl. in itch.io Bundle for Racial Justice and Equality 6/2020)


Once Upon a Forest - 1995 Sanctuary Woods
play online at archive.org


One Hand Clapping: Sing Your Song - 2021 Bad Dream Games / HandyGames (low $5.99)


1Heart - 2014 Chicken in the Corn (steam greenlight)


O cont'd

Oneiros - 2020 Coal Valley Games (purch. $5.09 steam summer sale 2020)


1000 Heads Among the Trees - 2015 Aaron Oldenburg / KISS ltd (purch. $1.75 gg 7/6/17)

Only If - 2014 Creability (free on steam)


OO-Topos - 1986 Polarware
play online at archive.org


Open Roads - 9999 TBD Fullbright / Annapurna Interactive (the one with the two women in the car)


Opera Fatal - 1996 Ruske & Pühretmaier (educational)

Operation Stealth - see James Bond: The Stealth Affair
Opsys - 2000 [hyper]media (educational)


Opus: The Day We Found Earth - 2016 SIGONO Inc. (purch $3.59 steam summer 2017 sale)


Opus Magnum - 2017 Zachtronics (reg. $19.99; incl. in Apr 2020 HB) (logic programming automation puzzle)


Oracle - 2017 Watercolor Games (purch $0.69 steam)


Order of the Thorne: The King's Challenge - 2016 Infamous Quests (reg. $9.99 steam; purch $0.99 gog summer 2017 sale)


The Oregon Trail - 1978 (etc.) MECC
perhaps the greatest example of edutainment software
play online at archive.org
play online at archive.org - deluxe


Orion Burger - 1996 Sanctuary Woods / Eidos

The Orion Conspiracy - 1995 Divide By Zero / Domark


Orwell: Keeping an Eye on You - 2016 Osmotic Studios / Surprise Attack (reg $9.99; seen at $6.66 gog sale, $4.99 steam summer 2017 sale; FREE HS 8/16/18; also 8/10/23 epic free)

Orwell: Ignorance is Strength - 2018 Osmotic Studios / Fellow Traveller (incl. in sept 2021 humble monthly)


Our Mountain - 2022 Rachata Suksereekul / Good Monkey (purch. 2/7/2023 steam $2.70)


O cont'd

Outcast (PCG49) - 1999 Appeal / Infogrames (action/adv) (on gamersgate for $4.99/$3.00 sale)


Outcast: Second Contact - 2017 Appeal / Bigben Interactive (action, open world) (free from HB 11/2018)


Outcry (aka Sublustrum) - 2008 Phantomery / Adventure Company


Outer Wilds - 2020 Mobius Digital / Annapurna Interactive (purch. $17.71 steam summer sale 2020)


The Outer Worlds - 2020 Obsidian Entertainment / Private Division (RPG open world) (winner of Nebula) (PURCH incl. in 8/16/23 Humble Spaced Out bundle $30)


Outlast - 2013 Red Barrels (survival horror - action) (seen at $2.99 steam summer 2017 sale; free HB)

Outlast: Whistleblower DLC - 2014 (free HB)


Out of Order - 2003 Tim Furnish


Out There Omega Ed. - 2015 Mi-Clos Studio, FibreTigre / Mi-Clos Studio, WhisperGames, Fractale ($1.49 steam winter 2020 sale)

Out There Omega Ed. - 2015 (purch. Android version HB $1.52 5/10/20)


Overclocked: A History of Violence - 2007 House of Tales Entertainment GmbH
($3.74 steam)


Over the Alps - 2020 Stave Studios (low $6.49)


Oxenfree - 2016 Night School Studio (reg $19.99 gog, $4.99 sale; $3.99 gog; FREE from gog)


Oxenfree 2: Lost Signals - 2023 TBD Night School Studio / Netflix

Oz Orwell and the Crawling Chaos - 2012 Midian Design (purch itch.io Midian bundle $0.93, incl. Doc Apocalypse, Quantumnauts 1 & 2, ODISSEA, Oz Orwell, Oz Orwell & The Exorcist)


Oz Orwell and the Exorcist - 2016 Midian Design (purch itch.io Midian bundle $0.93, incl. Doc Apocalypse, Quantumnauts 1 & 2, ODISSEA, Oz Orwell, Oz Orwell & The Exorcist)


P
P

The Painscreek Killings - 2017 EQ Studios (seen at $11.99 steam winter 2017 sale; purch. $4.99 steam summer 2018 sale)


The Painted Forest - 9999 Victor Schmitt (played free demo - meh)


A Painter's Tale - 2021 Monkeys Tales Studio (purch. $3.99 steam 6/24/21)


The Pajama Sam Series



Pajama Sam in "No Need to Hide When It's Dark Outside" - Humungous 1996
Pajama Sam 2: Thunder and Lightning Aren't So Frightening - Humungous 1998
Pajama Sam 3: You Are What You Eat From Your Head To Your Feet
Pajama Sam 4: Life is Rough When You Lose Your Stuff

The Pandora Directive (AG9) (see Tex Murphy series)
Panic in the Park - 1995 Imagination Pilots / WarnerActive


Panmorphia - 2015 LKMAD (avail for ios, android $1.99 at play, pc $3.99 at itch.io; purch. $1.49 itch.io summer 2018 sale)


Panmorphia Enchanted - 2021 LKMAD (reg $2.99 steam, itch; low $1.04)


Pan-pan - 2016 Spelkraft / Might and Delight (seen at $10.99 gog sale; $8.70 HS; $6.49 steam winter 2017 sale; purch. $2.59 indiegala)


Panty Raider - 2000 Hypnotix / Simon & Schuster

Paparazzi: Tales of Tinseltown - 1995 Museworthy / Activision


Paper Beast Folded Edition - (FREE on Amazon Prime Gaming)

Papers, Please (PCG29) - 2013 Lucas Pope (steam $4.99)


Papetura - 2021 Petums (low: $6.71 steam sale Aug 2022)

Papo & Yo - 2012 Minority Media ($3.75 gg)


Paradigm - 2017 Jacob Janerka (gog sale $13.49, $12.69; $10.04 steam sale; $9.03 HS; incl. in Mar 2019 Humble Monthly; also 4/29/2022 Epic FREE)


Paradise - 2006 White Birds Productions / Ubisoft - Benoit Sokal


Paradise Killer - 2020 Kaizen Game Works / Fellow Traveller, Leoful (incl. in Humble Monthly July 2021)


Paradise Lost - 2021 PolyAmorous / All in! Games (purch. $8.79 indiegala 3/26/21)


Paratopic - 2018 Arbitrary Metric (incl. in HB June 2019 monthly) (surreal atmospheric horror)


Paris 1313 - 1999 Wanadoo
more edutainment than game


The Park - 2015 Funcom (1st person psychological horror) (reg $12.99 steam, $6.49 sale; purch $4.35 bundlestars)


Passage: Path of Betrayal - 2001 DragonWorks


The Past Within - 2022 Rusty Lake (purch. 11/10/2022 steam $3.82) (2 player co-op)


PataNoir - 2016 Simon Christiansen (purch. $3.71 steam winter 2020 sale 12/22/20)

The Path - 2009 Tale of Tales (@2.50 gg)


Path of Giants - 2020 Journey Bound Games (incl. in HB Dec 2020)

Pathologic - 2005 Ice-Pick Lodge ($1.99 gog sale)


Pathologic 2 - 2019 Ice-Pick Lodge / tinyBuild (reg. $34.99 steam; low $25.19 gmg; $24.49 gog winter 2019) (survival horror) (incl. in HB Jan. 2021)


Path to Mnemosyne - 2018 DevilishGames (1.99 steam) (Horror)

Pavilion - 2016 Visiontrick Media (reg $9.99 steam, $6.69 sale; $5.99 HS; $5.39 HS)
Pavilion development journal
frustrating keyboard-only cursor real-time puzzles
The Pawn - 1985 Magnetic Scrolls / Sinclair
play online at archive.org


Peaky Blinders: Mastermind - 2020 FuturLab / Curve Digital (in fan Killer Bundle 14 $4.99 11/4/20)


Pendula Swing The Complete Journey - 2020 Valiant Game Studio AB (incl. in itch.io bundle for Ukraine, and bundle for Racial Justice & Equality)


Pentagonal Saloon, Pentagonal Saloon 2 - 2019 Berarts Ltd. (purch $0.47, $1.33 steam 12/31/19) disappeared from steam store?


Pentiment - 2022 Obsidian Entertainment / Xbox Game Studios (low $14.99)


P cont'd

Penumbra collection (d/l from gamersgate $5.00 - OK on Win7) (survival horror)


Penumbra: Overture (#1) - 2007 Frictional / Strategy First

Penumbra: Black Plague (#2) (AG87) - 2008 Frictional / Paradox

Penumbra: Requiem - 2008 Frictional / Paradox (add-on to Black Plague)


Pepper's Adventures in Time (AG67) - 1993 Sierra


Perception - 2017 The Deep End Games / Feardemic (reg $22.99 steam; seen at $19.99 gog sale; $17.19 gog; $14.89 gog; purch. $3.02 steam) (horror)


Peregrin - 2017 Domino Digital Ltd. / Green Man Gaming (purch. $8.57 gmg)


The Perils of Man - 2015 IF Games (reg. $9.99 steam, $4.49 steam sale)


Perry Mason: The Case of the Mandarin Murder - 1985 Paisano Productions / Telarium
play online at archive.org


Personal Nightmare - 1989 Horrorsoft ($2.99 gog sale)


Peter Gabriel's EVE - 1996 Real World Multimedia


Phantasmagoria - 1995 Sierra

Phantasmagoria 2: A Puzzle of Flesh - 1996 Sierra (have orig, also d/l from gog $2.40)


Phantom Doctrine - 2018 CreativeForge Games / Good Shepherd Entertainment (incl. in Dec 2019 HB) (strategy)


Phasmophobia - 2020 Kinetic Games ($12.59 steam winter 2020 sale)

Philip Marlowe: Private Eye - 1997 Byron Preiss / Simon & Schuster


Philosopher's Quest - 1982 Peter Killworth and Jonathan Mestel / Topologika
play online at archive.org


Phoenix Springs - 9999 TBD Calligram Studios (list 15 Euro)
Phoenix Springs Kickstarter

Phoenix Wright: Ace Attorney (AG29) - 2005 Capcom

Phoenix Wright: Ace Attorney Trilogy - 2019 CAPCOM Co., Ltd. (low $11.00)


Phoning Home - 2017 ION LANDS (reg. $19.99 steam; $9.99 gog; $7.99 steam sale; $6.79 steam winter 2017 sale; $4.59 steam summer 2018 sale; $3.99 steam; purch. $3.59 w/ soundtrack FAN; also FREE gog 11/6/22)


Phonopolis - 9999 TBD Amanita Design


Photographs - 2019 EightyEight Games (purch. $1.27 steam 3/18/20)

Photopia - 1998 Adam Cadre (text adv)
free at adamcadre.ac
#1 on IFDB top 50 IF of all time (2015)

Pikuniku - 2019 Arnaud De Bock et al / Devolver Digital ($6.49 gog winter 2019; incl. in itch.io Bundle for Racial Justice and Equality 6/2020)


The Pilgrim - 2019 Freeminds / DigiPen Institute of Technology (FREE steam)

[Paulo Coelho trilogy]
Pilgrim: Faith as a Weapon - 1997 Paulo Coelho / Arxel Tribe / Infogrames
The Legend of the Prophet and the Assassin - 2000
The Secrets of Alamut - 2001


Pilgrims - 2019 Amanita Design (purch. $3.82 HS 5/10/20)


The Pillar: Puzzle Escape - 2020 Paper Bunker s.r.o. (purch. steam winter 12/24/2022 $2.99)


[Ken Follett's] The Pillars of the Earth - 2017 Daedalic & Bastei Lübbe (based on Follett's Kingsbridge series) (reg. $29.99 steam; $22.49 HS sale; $20.09 gog; incl in 6/2018 Humble monthly; also FREE Epic 4/15/21)


Pine - 2019 Twirlbound / Kongregate (FREE on Epic) (RPG)


Pineview Drive - 2014 UIG Entertainment ($4.99 bundlestars in 11 game Apocalypse bundle)

Pineview Drive: Homeless (sequel) - 2019 VIS-Games / SilentFuture (low $3.74)


Pinstripe - 2017 Thomas Brush / Armor Games Studios (purch. $1.50 steam 2019 lunar new year sale)

Pizza Morgana - 2009 Corbomite Games
free d/l of Episode 1 at pizza-morgana.com


A Plague Tale: Innocence - 2019 Asobo Studio / Focus Home Interactive (reg. $44.99 steam; low $14.99; FREE Epic 8/6/21) (action adv)

A Plague Tale: Requiem - 2022 Asobo Studio / Focus Entertainment (reg. $49.99; low $37.49) (action adv)


P cont'd

The Plane Effect - 2021 Innovina/StudioKiku / PQube

Planescape Torment (PCG35) - 1999 Black Isle / Interplay (an RPG, not adv)

Planescape Torment Enhanced Ed. - 2017 Beamdog (FREE Amazon Prime May 2023) (isometric RPG, not adv)


Planet Alpha - 2018 Planet Alpha ApS / Team17 Digital LTD (incl. in HB Oct 2019 monthly) (platformer)


Planet Ancyra Chronicles - 2017 Pulsetense Games / KISS Ltd (purch. $1.99 steam winter 2017 sale)


[Adventure A:] Planet of Death - 1981 Artic (for Spectrum)
play online at archive.org


Planet of Lana - 2023 TBD Wishfully / Thunderful Publishing (I played demo - meh)


Planet RIX-13 - 2017 9 Eyes Game studio (seen at $1.79 steam summer 2017 sale)


Plan 9 from Outer Space - 1992 Gremlin / Konami
play online at archive.org


Play With Me - 2019 Airem (purch. $0.53 steam 1/18/21) (Saw inspired escape the room)


Please Don't Touch Anything - 2015 Four Quarters ($1.69 steam)


Plug & Play - 2015 Mario von Rickenbach, Michael Frei / Etter Studio (seen at $1.49 steam winter 2017 sale, but reviews say only 10 minutes long art piece with almost no interaction - watch on YouTube)


Pneuma: Breath of Life - 2015 Deco Digital ($2.99 steam)


Pocket Watch Sokpop #10 - 2020 Sokpop Collective (purch. steam $1.49 1/2/2022)


Point of View - 2001 Aftermath Media (interactive movie; see also Tender Loving Care) www.aftermathmedia.com/pov/main.htm


The Poisoned Roots - 9999 TBD Artificial Absurdity


Polarware

(nee Penguin Software) - graphic text advs made using Comprehend engine

historical info and free d/ls at graphicsmagician.com

Transylvania - 1985 Antonio Antiocha
Transylvania II: The Crimson Crown (aka The Crimson Crown: Further Adventures in Transylvania) - 1985 Antonio Antiocha, Dallas Snell
Oo-Topos - 1986 Michael Berlyn (I have this one - the ST version)
The Coveted Mirror - 1986 Eagle Burns
Talisman: Challenging the Sands of Time - 1987 Bruce Hoffman
Transylvania III: Vanquish the Night - 1988 Antonio Antiocha

Before becoming Polarware, Penguin Software published two other adv games:
The Quest - 1983 Dallas Snell (walkthru w/ screenshots here);
and its sequel Ring Quest - 1984 Dallas Snell (rereleased by Origin)


Policenauts - 1994 Konami

Police Quest series

Police Quest: In Pursuit of the Death Angel - 1987 Sierra (purch $2.49 for 1-4 gog)

Police Quest 2: The Vengeance (AG24) - 1988 Sierra

Police Quest 3: The Kindred - 1991 Sierra

[Daryl F. Gates] Police Quest: Open Season - 1993 Sierra

[Daryl F. Gates] Police Quest: SWAT - 1995 Sierra

Police Quest: SWAT 2 - 1998 Yosemite / Sierra

Police Quest: SWAT 3 - 1999 Sierra (action game)

Police Quest: SWAT 4 - 2005 Irrational / Sierra (action game)


Pollen - 2016 Mindfield Games (reg. $24.99 steam, sale $12.49 gog; $8.29 gog sale; purch $2.99 steam summer 2017 sale)

Portal - 1986 Nexa Corp. (Rob Swigart) / Activision
play online at archive.org


Portal and Portal 2


Portal (AG31) (PCG9) - 2007 Valve

Portal 2 (AG10) (PCG19) - 2011 Valve (Steam $4.99)


Portcullis - 2016 Robin Johnson (text adv)
Play free online at Versificator.net

Portopia Renzoku Satsujin Jiken (Portopia Serial Murder Case) - 1983 Yuji Horii, Enix


Possession 1881 - 2020 End of the Line Studios (purch. steam $2.49 1/2/2022)


Postal 2 - 2003 Running With Scissors (4/21/2022 gog FREE)


P cont'd

Post Mortem - 2002 (see Still Life series)
Post Mortem: One Must Die - 2013 Koobazaur
free d/l postmortemgame.com


The Preposterous Awesomeness of Everything - 2016 Joe Richardson ($2.79 steam)

The President is Missing - 1988 Cosmi / MicroProse
play online at archive.org - broken?


Presumed Guilty - 1989 Cosmi
play online at archive.org


Prey - 2017 Arkane Studios / Bethesda Softworks (FREE Epic 5/2022; also 6/22/23 amazon free)

Prim - 2023 TBD Common Colors / Application Systems Heidelberg

Primordia - 2012 Wormwood Studios / Wadjet Eye (gog $8.99)


Prince Interactive - 1994 Graphix Zone / Compton's New Media


Princess Tomato in the Salad Kingdom - 1988 Hudson Soft Co. Ltd.


Prison Architect - 2015 Double Eleven, Introversion Software / Paradox Interactive (FREE Epic 12/10/2021)


Prisoner of Ice - 1995 Infogrames

[Call of Cthulhu:] Prisoner of Ice - 1995 ($1.79 gog)


Professor Layton series (Nintendo DS) - Level-5

(I have 1 & 2)

1. Curious Village (AG47) Level-5 - 2008 Nintendo DS
2. Diabolical Box [aka Pandora's Box] - 2009 (DS)
3. Unwound Future 2010 (DS)
4. Last Specter 2011 (DS)
5. Miracle Mask 2012 (3DS)
6. vs. Ace Attorney 2012 (3DS)

Process - 2011 TrainYard Interactive - website


The Procession to Calvary - 2020 Joe Richardson (reg. $9.99 steam; low 4.49 steam)


Projector Face - 2016 Fluik Entertainment (purch. $1.05 steam 10/28/19)


Project Temporality - 2014 Defrost Games (seen at $2.99)


Promesa - 2020 Julián Palacios Gechtman (purch. $3.98 steam winter 2020 sale 12/23/20; also incl. in itch.io Bundle for Ukraine $10 3/8/22)

Prominence - 2015 Digital Media Workshop ($11.99 steam)
Prominencegame.com

Proteus - 2013 Curve Studios (open world exploration) ($1.99 humble store sale - steam and download)

Psychic Detective - 1995 EA

Psycho - 1988 Starsoft / Box Office
play online at archive.org

Psychonauts (HB5) - 2005 Double Fine

Psychonauts in the Rhombus of Ruin - 2018 Double Fine Productions (low $1.99) (requires VR)

Psychonauts 2 - 2021 Double Fine Productions / Xbox Game Studios (low $19.79)

The Psychotron - 1994 Multimedia Store / Merit S/W (FMV)

Puddle - 2012 Neko / Konami (side-scrolling puzzle) ($1.19 gog sale)

Puppet Motel: Laurie Anderson with Hsin-Chien Huang - 1995 Voyager


The Puppet of Tersa - 2019 Madorium (reg $6.99 steam)

Purple Planet - 2012 Irene Antushevich / Coolbuddy
play online at newgrounds


Pursuit of Justice - 2001 Legacy Int.


Putt-Putt Joins the Parade - 1992 Humungous Entertainment


Puzzle Agent - 2010 Telltale Games (steam $2.49)

Puzzle Agent 2 - 2011 Telltale Games (d/l in IndieRoyale Stuffing Bundle $5.50)


Puzzle Bots - 2010 Ivy Games / Wadjet Eye (reg. $4.99 steam, $3.49 sale)

Pyst - 1996 Parroty


Q
Q

Qbeh-1: The Atlas Cube - 2014 Liquid Flower ($1.49 steam) (puzzle platformer)


Qin: Tomb of the Middle Kingdom - 1995 Southpeak Interactive


Qora - 2014 Holden Boyles, Ciprian Stanciu / Curve Studios ($2.19 sale HB; $0.99 steam winter 2017 sale)

Just move right with no real activity.

Quadrilateral Cowboy - 2016 Blendo Games (incl. in itch.io Bundle for Racial Justice and Equality 6/2020)


Quake series - FPS from id [Moby Games] PC Gamer October 2001 – #17 in the "Top 50 Best Games of All Time" list (for the whole series)
(purch. $14.99 gamersgate steam Quake Collection 7/22/16 but it did not include QIII TA)

Quake - 1996 id Software

Quake Mission Pack No. I: Scourge of Armagon - 1997 id

Quake Mission Pack No. 2: Dissolution of Eternity - 1997 id

Quake II - 1997 Activision

Quake II Mission Pack 1: The Reckoning - 1998 (May) id

Quake II Mission Pack 2: Ground Zero - 1998 (Sept) id

Quake III: Arena - 1999 id / Activision
Focuses on multiplayer arena fighting with no story-driven singleplayer part - directly competing with Epic Games' contemporary Unreal Tournament.

Quake III: Team Arena - 2000 Activision - official add-on to Quake III: Arena

Quake 4 - 2005 Raven,id / Activision (8/15/23 amazon free - redeem on gog)

The Quake Collection - 2007 id
This Steam download pack includes: Quake, Quake Mission Pack 1: Scourge of Armagon, Quake Mission Pack 2: Dissolution of Eternity, Quake II, Quake II Mission Pack: The Reckoning, Quake II Mission Pack: Ground Zero, Quake III: Arena, Quake III: Team Arena.

Q cont'd

Quantum Break - 2016 Remedy Ent. / Microsoft studios (action-adv.) (reg $39.99 steam, sale $19.99)

Quantum Conundrum - 2012 Square Enix (purch season pass on steam $2.49)


Quantum Gate: The Saga Begins - 1993 Hyperbole Studios


Quantum Gate II: The Vortex - 1994 Hyperbole Studios


Quantumnauts series - Midian Design (also did Oz Orwell, Apotheosis Project)
Midian Design website (purch itch.io Midian bundle $0.93, incl. Doc Apocalypse, Quantumnauts 1 & 2, ODISSEA, Oz Orwell, Oz Orwell & The Exorcist)


Quantumnauts 1. Speed of Light, Space Pirates, and Multiverses - 2010

Quantumnauts 2. Black Hole Happens - 2013


Quarantine Circular - 2018 Bithell Games (purch. 12/24/2022 steam $1.19) (text based)

See also: Subsurface Circular

Quasar - 2011 Crystal Shard
d/l for $3.00 at itch.io


Q.U.B.E. 2 - 2018 Toxic Games / Trapped Nerve Games (incl in Jan 2019 humble monthly bundle)


Queen: The eYe - 1998 Destination Design / EA (action-adv.)


Quern: Undying Thoughts - 2016 Zadbox Entertainment (reg. $24.99 steam; seen at $17.49 gog sale; $16.69 gog; $12.49 steam sale, gog; purch $7.49 gog 12/2018)


Questerium: Sinister Trinity - 2015 URSE Games / Buka Entertainment (purch. $0.49 steam winter 2020 sale 12/22/20)


Q cont'd

Quest for Glory series (1-5 for $3.99 gog)


Hero's Quest / Quest for Glory: So You Want to be a Hero? - 1989 Sierra (remake w/ 256 color VGA in 1992)

Quest for Glory II: Trial By Fire (AG81) - 1990 Sierra

Quest for Glory II: Trial By Fire 256 color VGA Remake - 2008 Tierra - free d/l at adginteractive.com)
Quest for Glory III: Wages of War - 1992 Sierra

Quest for Glory IV: Shadows of Darkness (AG23) - 1993 Sierra

Quest for Glory V: Dragon Fire - 1998 Yosemite / Sierra


Q cont'd

Quest for Infamy - 2014 Infamous Quests / Phoenix Online Publishing (adv RPG)


The Quest for the Golden Egg Cup - 1986 Mastertronic
play online at archive.org


The Quest for the Time Bird - 1989 Infogrames
play online at archive.org

Questmaster: The Prism of Heheutotol (aka Dondra: A New Beginning) - 1989 Microillusions / EA


The Quiet Apocalypse - 2021 Little Denis Games (purch. 10/31/2022 steam $2.06)

A Quiet Weekend in Capri - see Capri Saga
The Quivering - 1998 Charybdis / Alternative S/W Ltd.
play online at archive.org


R
R

Raäka-Tū - 1981 Tandy (text adv)
available free at figmentfly.com


Raccoon Arrival - 2021 Julian Fokin (purch. steam $1.69 11/30/2021)


RAGE - 2011 id Software / Bethesda Softworks (FPS) (reg. $9.99 steam; purch $2.37 BS)

Rage 2 - 2019 id Software, Avalanche Studios / Bethesda Softworks (FPS) (FREE Epic February 24, 2021)


Railroad Tycoon Collection - 2006 Firaxis (purch. steam $3.98 11/29/2021)
includes: Sid Meier's Railroads!, Railroad Tycoon II Platinum, Railroad Tycoon 3


Rainswept - 2019 Frostwood Interactive ($7.19 gog winter 2019; incl in $4.00 indiegala 1/20/20 - Mystery Rain bundle)


RAMA - 1996 Dynamix / Sierra
play online at archive.org - broken?

Randal's Monday - 2014 Nexus Game Studio / Daedalic ($4.99 sale, purch $3.99 HS)

The Raven: Legacy of a Master Thief - 2013 KING Art / The Adventure Game Co. - Digital Deluxe version on steam ($4.49 bundlestars)


Read Only Memories: A New Cyberpunk Adventure - 2015 MidBoss (reg. $19.99 steam, sale $9.99 gog)


Reah: Face the Unknown - 1998 L.K. Avalon / Project Two (purch $1.49 gog 12/18)


Realms of the Haunting - 1997 Gremlin Int. (survival horror)

Realms of the Haunting - 1997 (purch $0.59 gog)

Realms of Illusion - see Sentinel

Recore - 2016 Armature Studio,Comcept,Asobo Studio / Microsoft (reg $39.99 MS, sale $19.99) (action-adv. platformer) (Xbox, Windows 10)


Red Dead Redemption II - 2019 Rockstar Games (purch. 1/28/2022 Epic $21.26 used $10 coupon)

Redjack: The Revenge of the Brethren - 1998 Cyberflix / THQ

Red Johnson's Chronicles - 2011 Lexis Numerique
sequel - 2: One Against All - 2012
(1 & 2 in indie gala anuman bundle $3.00)


The Red Strings Club - 2018 Deconstructeam / Devolver Digital (reg. $14.99 steam; $7.49 steam; $5.09 gog; PURCH 8/7/23 steam $3.98)


Refunct - 2015 Dominique Grieshofer (parkour platformer) ($2.99 steam)

Relentless - see Little Big Adventure series
Relics: Dark Hours - 2011 Subdued Games (FMV) (avail at Big Fish?)


Relicta - 2020 Mighty Polygon / Ravenscourt (incl. in Humble Monthly May 2021, also FREE Epic 1/21/2022)


Remember Me - 2013 Dontnod / Capcom (cyberpunk action-adv.) (seen at $5.99 steam sale)


Rememoried - 2015 Vladimir Kudelka / Hangonit (surreal)


Remothered: Broken Porcelain - 2020 Stormind Games / Modus Games (incl. in Humble Monthly April 2021)


R cont'd

Rendezvous With RAMA - 1984 Trillium, Telarium
play online at archive.org


Renoir - 2016 Black Wing Foundation / 1C Company (seen at $2.49 steam winter 2017 sale) (platformer)


Rent-a-Hero - 1999 neo Software Produktions / THQ (not the Sega 1991 action RPG)


Reperfection - 2012 Tinnitus Games (purch. 12/23/22 $2.50 Phoenix Online, d/l)

Reset - 9999 TBD Dead game as of 2/25/22
Funded via indiegogo
reset-game.net


Resonance - 2012 xii games / Wadjet Eye (d/l in gog $10 for 5 xgvg sale)


ReThink - 2017 Yaeko ($2.99 steam; purch. $2.51 steam 12/2018)
positive-rated puzzle game


Returner 77 - 2018 Fantastic, yes (purch. $1.99 steam halloween 2018)


Return Null - 2015 Michael Lückgen / Digital Tribe ($0.79 for Ep 1 & 2 steam summer 2017 sale)


Return of the Obra Dinn - 2018 Lucas Pope / 3909 (reg. $19.99 steam; $15.99 gog winter 2019; purch. $15.99 gog 12/25/19)


Return to Monkey Island - see Monkey Island series

Return to Mysterious Island (AG53) - 2004 Kheops / Adventure Co. (in Adventure Collection Vol. 1)


Return to Mysterious Island (AG53) - 2004 Kheops / Adventure Co. (FREE d/l indiegala 7/26/21)


Return to Mysterious Island 2: Mina's Fate - 2009 Kheops Studios / 1C (BF free; also FREE d/l indiegala 8/2/21)


Return of the Phantom - 1993 MicroProse (purch. $4.97 GOG 9/12/20)

Return to Zork - see the Zork series under Z
Reversion double pack (1 & 2 gg free using blue coins $1)

Reversion Chapt. 1: The Escape - 2012 3f Int. / Bulkypix

Reversion Chapt. 2: The Meeting - 2013 3f Int. / 3f Int.

Reversion Chapt. 3: The Return - 2020 3f Interactive (purch. $1.05 steam 10/31/21)


The Rewinder - 2021 MistyMountainStudio / Gamera Games (low $8.99)

Rex Nebular and the Cosmic Gender Bender - 1992 MicroProse ($2.99 gog)
1st graphical adv by MicroProse


RHEM series

RHEM - 2003 Knut Mueller / Got Game Ent.

RHEM 2: The Cave - 2005 Runesoft GmbH

RHEM 3: The Secret Library - 2007 Runesoft GmbH

RHEM Trilogy (1-3) - 2007 (JA $2.49)

RHEM 4: The Golden Fragments - 2010 Runesoft GmbH / Lace Mamba Global Ltd. (purchased download from GetGamesGo $2.99)


Rhiannon: Curse of the Four Branches - 2008 Arberth Studios / Got Game
(purch. CD via amazon $5.69 incl. Scratches dir. cut; also purch. $0.91 HS 5/3/21 on steam)


R cont'd

Riana Rouge - 1997 Black Dragon

Richard & Alice - 2013 Owl Cave ($0.50 steam)
Richard and Alice website


The Riddle of Master Lu (AG95) - 1995 Sanctuary Woods

Riddle of the Sphinx - 2000 Omni Creative Group / Dreamcatcher
ROTS 2 The Omega Stone - 2003 Omni / Dreamcatcher

Riddle of the Sphinx - 2000

The Omega Stone - 2003 (gg $2.49)


Riddle of the Sphinx: The Awakening (Enhanced Edition) - 2021 Old World Studios ($11.99 gog)


Riddlord: The Consequence - 2019 Amrita Studio (reg 5.99 steam; low 4.19 steam)


Rime - 2017 Tequila Works / Grey Box (reg $29.99 steam; $20.09 steam sale; $14.99 gg summer sale 2018; $13.49 HB; purch. steam bundle w/ The Invisible Hours $22.48)

Ring Quest - see Polarware
Ring: The Legend of the Nibelungen - 1999 Arxel Tribe, Cryo / Mindscape, Red Orb


Ring 2: Twilight of the Gods - 2003 Arxel Tribe / Global Star S/W


Ringworld series - Tsunami Media Inc./Accolade
I don't have these - may be on abandonware sites

Ringworld - Revenge of the Patriarch - 1992

Ringworld 2 - Return to Ringworld - 1994


Ripper - 1996 Take-Two / GameTek (purch. 6/29/96 $22.95)

Rise of the Dragon - 1990 Dynamix (purch. gog $4.49 3/30/2022)
play online at archive.org


Rise of the Tomb Raider - see Tomb Raider

A Rite From the Stars - 2018 Risin' Goat, Flying Beast Labs / Phoenix Online Publishing (purch. $0.66 fan 12/7/20)


Rituals - 2015 Tymon Zgainski / Mudvark ($2.24 steam)

Riven (MYST 2) (see MYST series)
The Rivers of Alice Extended version - 2015 Delerium Studios (reg $7.99, purch $2.39 steam summer 2017 sale)



Road 96 - 2021 Digixart / Digixart, Ravenscourt (reg. $19.95; low $16.98)

Played demo - doesn't seem I'd like it.

Road to India: Between Hell and Nirvana - 2001 Microids


Robinson: The Journey - 2017 Crytek (low $4.99) (VR ONLY)


Robot City - 1995 Brooklyn Multimedia / Byron Preiss


Robot Odyssey - 1984 The Learning Co.
play online at archive.org
slate.com article "The Hardest Computer Game of All Time" by David Auerbach
free remake DroidQuest by Thomas Foote


Robots of Dawn - 1984 Epyx / Epyx
play online at archive.org


R cont'd

The Rockin' Dead - 2011 Grasland / bitComposer Games


Rocky Interactive Horror Show - 1999 On-Line Ent.


The Rodinia Project - 2017 Aegon Games Ltd. (seen at $4.19 steam winter 2017 sale)
(review says boring, slow paced - repetetive put blocks on buttons)

Röki - 2020 Polygon Treehouse / United Label, CI Games ($9.99 steam winter 2020 sale; incl. in HB monthly Sept 2021)


Rolling Stones Voodoo Lounge CD-ROM - 1995 Second Vision / GTE


A Room Beyond - 2017 René Bühling (reg $7.99 steam; $4.79 steam sale; $3.99 steam winter 2017 sale)


The Room - 2012 Fireproof Games / Fireproof Studios (Android tablet; also purch. $1.12 6/25/21 steam)


The Room 2 - 2013 Fireproof Games / Fireproof Studios (Android tablet; also purch. $1.12 6/25/21 steam)


The Room 3 - 2018 Fireproof Games (steam $1.58 6/25/19)
(found one ending, there are more)

The Room 4: Old Sins - 2021 Fireproof Games (purch. steam $5.42 6/25/21)


Rosewater - 2023 TBD Grundislav Games / Application Systems Heidelberg

Rosslyn: The Templar Mystery - 2011 Ovine by Design
d/l from freegamearchive.com
(virus)

Roswell's 66th Anniversary - 2013 free Google Doodles browser game
play online


Rouge Noir - 2021 gubebra (FREE itch.io)

Rückblende (Flashback) - 2007 Nils Deneken (free d/l)
download from die Gute Fabrik website

Rugrats Adventure Game - 1998 Broderbund


Rugrats Mystery Adventures Featuring The Case of the Missing Binky - 1999 The Learning Company Mattel


Runaway series

Runaway: A Road Adventure (#1) - 2003 Pendulo Studios (purch. on Steam $5.99 but doesn't work; d/l from amazon $2.49)
steam version now works - amazon version was missing resource.m06 file

Runaway: Dream of the Turtle (#2) - 2007 Pendulo Studios (Steam Pendulo 5-pack $14.99)

Runaway: A Twist of Fate (#3) - 2011 Pendulo Studios (AG97) (Steam Pendulo 5-pack $14.99)


Rusty Lake Hotel - 2016 Rusty Lake ($1.59 steam)


Rusty Lake: Roots - 2016 Rusty Lake ($1.49 steam)


Rusty Lake Paradise - 2018 Rusty Lake ($3.59 HS)


S
S

Sable - 2021 Shedworks / Raw Fury (FREE Epic 12/18/22)

The Sacred Amulet - see Aztec: The Curse in the Heart of the City of Gold
Sacred Ground - see Santa Fe Mysteries series
Sacred Mirror of Kofun - 1996 Enteractive

Safecracker - 2006 The Adventure Company ($2.51 amazon d/l)


Sagebrush - 2018 Redact Games ($5.24 steam halloween 2018; $4.89 steam; purch $3.71 steam 6/25/19)


Saint Kotar: The Yellow Mask - 2020 Red Martyr Entertainment (FREE steam)


Saint Kotar - 2021 Red Martyr Entertainment / SOEDESCO (reg. $25; low $17.49)

Salammbo: Battle for Carthage - 2003 Cryo ($2.99 steam)


Sally Face - 2016 Steve Gabry (purch $1.80 HS)

Sam & Max Hit the Road (AG28) - 1993 LucasArts (new pc version $1.79 gog)


Sam & Max episodes by TellTale Games website
(I purch. seasons 1-3 on Steam $12.49)

Season 1: Sam & Max Save the World - 2006 (PC CD) (101 thru 106)

Season 2: Sam & Max Beyond Time & Space - 2007 (Wii, PC/Steam) (AG49) (201 thru 205)

Season 3: Sam & Max The Devil's Playhouse - 2010 (Steam) (301 thru 305)


The Samaritan Paradox - 2014 Faravid Int. / Screen 7 ($2.99 steam sale)

Samorost 2 (AG54) - 2005 Amanita (Steam Amanita bundle $6.24)


Samorost 3 - 2016 Amanita Design (reg. $19.99 steam, $11.99 gog sale, $8.99 steam sale, $7.99 gog sale, $6.79 steam summer 2017 sale; in HB Jumbo Bundle 9 $5.29)


Samsara Room - 2020 Rusty Lake (FREE steam)


Sandra and Woo in the Cursed Adventure - 2017 Feline Fuelled Games (reg $16.99 steam, seean at $13.59 steam summer 2017 sale)

Sanitarium (AG36) - 1998 DreamForge Intertainment / ASC Games (gog $4.99)

Santa Fe Mysteries 1 The Elk Moon Murder - 1996 Activision

Santa Fe Mysteries 2 Sacred Ground - 1997 Activision


Sarawak - 2021 Cowleyfornia Studios (incl. in itch.io Bundle for Ukraine $10 3/8/22)


Saturnalia - 2023 TBD Santa Ragione (survival horror)


Scanner Sombre - 2017 Introversion Software (seen at $3.99 steam sale; purch. $1.49 steam summer 2018 sale)


Scarf - 2021 Uprising Studios / HandyGames (reg. $15; low: $3.00)


Scéal: An Irish Folklore Adventure - 2016 Joint Custody (reg $4.99 steam)

The Scene of the Crime - 2009 Pastel Games (flash)
play online at pastelgames.com

The Scene of the Crime: The Golden Doll - 2010 Pastel Games (flash)
play online at pastelgames.com

The Scene of the Crime: Dream of Murder - 2013
play online at pastelgames.com


Schein - 2014 Zeppelin Studio / Meridian4 (platformer) (in bs Dollar Rage Bundle $1)

Schizm: Mysterious Journey (DVD-ROM) - 2000 L.K. Avalon / Dreamcatcher ($9.99 greek dvd off ebay; also purch. $4.79 gog d/l of dvd version)

Schizm 2: Chameleon (aka Mysterious Journey 2) - 2003 Detalion / Adventure Company (JA $2.49; also $1.09 gamersgate gg 9/1/2021)

Nemezis: Mysterious Journey III - 2021 Detalion Games S.A. / PlayWay S.A., Detalion Games S.A. (low $13.99 as of 12/2022; PURCH 7/13/23 11AM steam $6.89)

Scooby-Doo Mystery of The Fun Park Phantom - 1999 SouthPeak Interactive
Scooby-Doo franchise at mobygames.com


The Scoop - 1986 Dale Disharoon / Spinnaker / Telarium
play online at archive.org


Scorch - 2018 Ellie's Lunchbox (FREE on steam)


Scorn - 2022 Ebb Software / Kepler Interactive (low $22.99) (puzzle Geiger gore w/ combat)


Scratches (Dir. Cut) - 2006 Nucleosys / Got Game Entertainment (gog $4.99)

The Scroll - see Daughter of Serpents

The Search - 2017 Jason Godbey ($1.99 steam sale)


Sea Search - 1983 Bob Withers & Stephen O'Dea / Mark Data Products
play online at archive.org


Season: A Letter to the Future - 2023 Scavengers Studio (purch. Epic 5/19/23 $14.06) (black woman with round glasses on bicycle)

The Sea Will Claim Everything - 2012 Jonas Kyratzes ($2.49 steam summer 2017 sale)
$10 at landsofdream.net


A Second Before Us - 2017 DimleTeam (purch. $0.89 steam winter 2017 sale)

A Second Face - 2008 Jospin Le Woltaire (AGS, free)
A Second Face free download website
AGS 2009 Best Game
The Second Guest - 2012 Twice Effect / Headup Games

Secret Files series

Secret Files: Tunguska (in Adventure Collection Vol. 1) - 2006 Deep Silver

Secret Files 2: Puritas Cordis - 2009 (d/l gamersgate $2.50 11/19/12)

Secret Files 3: The Archimedes Code - 2012 (amazon free [used $4.99 of credit])

Secret Files: Sam Peters - 2013 Animation Arts / Deep Silver ($2.00 paid w/ points, so free gg)
AVG detects virus also have on steam

Secret of the Lost Cavern: see Echo: Secrets of the Lost Cavern
The Secret of Monkey Island (#1) (see Monkey Island series)
Secret of the Nautilus (aka Mystery of the Nautilus) - 2002 Cryo / Adventure Co.

The Secrets of Alamut - see Pilgrim: Faith as a Weapon
Secrets of Da Vinci: The Forbidden Manuscript - 2003 Elektrogames / TetraEdge (amazon $1.99)

Secrets of Raetikon - 2014 Broken Rules (incl. in itch.io Bundle for Ukraine $10 3/8/22)

Secrets of the Luxor - 1996 Mojave / Ubisoft


Seduce Me - 2013 No Reply Games seducemegame.com


SELF - 2020 doBell / Indienova (purch. $3.71 steam winter 2020 sale 12/26/20)


Self-Checkout Unlimited - 2020 Argent Games (purch. $5.10 steam autumn 2021 sale; also incl. in itch.io Bundle for Ukraine $10 3/8/22)

Sentient - 1997 Psygnosis

Sentinel: Descendants in Time (aka Realms of Illusion alt box) - 2004 Detalion (JA $2.47) [website]

Serena - 2014 Senscape (Augustín Cordes) (free on steam)
article about Serena at kotaku.com


Serial Cleaner - 2017 Draw Distance / Curve Digital (FREE HB)


7 Billion Humans - 2018 Tomorrow Corporation (purch. 12/4/2021 $3.98 steam)


Seven Doors - 2020 Indigo Studios (purch. $1.00 fan 5/16/21)

Seven Games of the Soul - see Faust
7th Chance - 2021 drewidgames (purch. $1.37 steam 10/31/21)


The 7th Guest and sequel(s)

7th Sector - 2019 Sergey Noskov (purch. $4.14 steam 6/25/19)


The Sexy Brutale - 2017 Tequila Works (seen at $16.99 gog sale; $13.39 steam summer 2017 sale; $8.99 gog; purch incl in Fanatical (BS) Nemesis Bundle 4 $9.99 for 14 games)


Shade - 2000 Andrew Plotkin (text adv)
free at IFDB
#9 on IFDB top 50 IF of all time (2015)

Shadoan - see Kingdom: The Far Reaches
Shadow Man - 1999 Acclaim

Shadow Man - 1999 Acclaim (incl in Bundle Stars Night Dive $3.49 for 10 games)


Shadowgate (for Atari ST) - 1989 Kemco


Shadowgate (remake) - 2014 Zojoi ($6.99 steam incl. orig shadowgate and orig deja vu)


[Call of Cthulhu:] Shadow of the Comet (AG74) - 1993 Infogrames ($2.99 steam, $1.79 gog (oops))


Shadow of Destiny (aka Shadow of Memories) (AG68) - 2001 Konami


S cont'd

Shadow of Nebula - 2016 Bisonia ($2.99 steam sale)


Shadows of Doubt - 2023 ColePowered Games / Fireshine Games


Shadows on the Vatican: Act 1: Greed - 2012 10th Art Studio / Adventure Productions (Bundle in a Box $3.00)

Shadows on the Vatican: Act II: Wrath - 2015 10th Art Studio / Adventure Productions (reg. $6.99 steam, $2.37 sale; $2.09 steam summer 2018 sale; purch. $1.48 steam winter 2020 sale 12/27/20)


Shadows Peak - 2017 Andreii Vintsevytch (reg $9.99 steam, seen at $5.49 steam summer 2017 sale; $4.19 steam winter 2017 sale) (open world, thriller)


Shadow Tactics: Blades of the Shogun - 2016 Mimimi Games / Daedalic Entertainment (12/13/2021 GOG FREE; also FREE Epic 11/10/22)

Shadow Tactics: Akio's Choice - 2021 Mimimi Games / Daedalic Entertainment (1/5/2023 epic FREE)


Shady Brook - 2005 Unimatrix

Shady Brook - 2016 Storycentric Worlds / Unimatrix (update of 2005 game) ($1.99 steam sale)

Shannara - 1995 Legend


The Shapeshifting Detective - 2019 D'Avekki Studios Ltd, Wales Interactive / Wales Interactive (incl. in Sept 2020 HB) (FMV)


Shapik: The Moon Quest - 2020 Paul Podberezko, Daniil Naletov, Alexander Ahura / Rapid Snail (reg. $7.99 steam; low $5.59; purch. $3.39 steam 1/5/21)


Shardlight - 2016 Wadjet Eye (reg. $14.99 steam, $10.49 gog sale, $4.49 steam sale, purch $3.74 steam sale)


The Shattering - 2020 Super Sexy Software / Deck13 (low $5.99 steam winter 2022; PURCH 7/13/23 steam $2.67)

Shenanigans - 1983 Bob Withers & Stephen O'Dea / Mark Data Products
play online at archive.org


Shenmue 1 & 2 - 2018 D3T / Sega (incl in Nov 2019 HB)


Shenmue 3 - 2020 YS Net / Deep Silver (incl. in Humble Monthly April 2021, also FREE Epic)


Shenzhen IO - 2016 Zachtronics (incl in Humble Choice Feb 2020)


---

Sherlock Holmes series by Frogwares/Focus Home Interactive [Wikipedia] (see further below for the Consulting Detective FMV series, and the Lost Files series)
(Steam bundle $8.74 included 1-5 & c1)

Sherlock Holmes: The Mystery of the Mummy (1) - 2002

Sherlock Holmes: The Secret of the Silver Earring (2) - 2004

Sherlock Holmes: The Awakened (3) (AG80) - 2006 (Remastered 2008)

Sherlock Holmes: Nemesis (aka versus Arsene Lupin) (4) - 2007

Sherlock Holmes versus Jack the Ripper (5) - 2009

The Testament of Sherlock Holmes (6) - 2012 ($6.80 gg)

Crimes and Punishments (7) - 2014 Frogwares (reg $29.99 steam, $14.99 steam summer 2017 sale; purch. $3.37 gamersgate gg 12/3/2019)

The Devil's Daughter (8) - 2016 Frogwares / Bigben Interactive (reg $49.99 steam, $17.49 steam summer 2017 sale; $14.99 steam sale; $8.99 indiegala; incl in $3.99 FAN 2/17/20 - Killer Bundle 12)

Sherlock Holmes: Chapter One - 2021 Frogwares (reg. $45; low $17.99)


Casual puzzle/HOG games released by Frogwares / Waterlily:

Sherlock Holmes: The Mystery of the Persian Carpet - 2008

Sherlock Holmes and the Mystery of Osbourne House - 2010 DS

Sherlock Holmes and the Hound of the Baskervilles - 2010 Waterlily Games / Frogwares ($4.99 gog winter 2019; PURCH 8/21/23 gog $1.49)

Sherlock Holmes: The Mystery of the Frozen City - 2012 3DS


Sherlock Holmes: Another Bow - 1985 Imagic / Bantam Software
play online at archive.org

Sherlock Holmes: Consulting Detective series (FMV) - ICOM (purch $1.24 for 1-3 steam sale)

Sherlock Holmes: Consulting Detective Vol. 1 The Case of the Mummy's Curse - 1991 ICOM

Sherlock Holmes: Consulting Detective Vol. 2 The Case of the Mystified Murderess - 1992 ICOM

Sherlock Holmes: Consulting Detective Vol. 3 The Case of the Tin Soldier - 1993 ICOM


The Lost Files of Sherlock Holmes series - Mythos Software


The Lost Files of Sherlock Holmes: The Case of the Serrated Scalpel (AG22) - 1992 Mythos Software

The Lost Files of Sherlock Holmes 2: The Case of the Rose Tattoo - 1996 Mythos


Sherlock Holmes: The Riddle of the Crown Jewels - 1987 Challenge Inc. / Infocom
play online at archive.org


Sherlock Holmes: The Vatican Cameos - 1986 Ellicott Creek Software
play online at archive.org


---

She Sees Red - 2019 Rhinotales (steam $3.39 2/17/20)


[Adventure C:] Ship of Doom - 1982 Artic
play online at archive.org


The Shine of a Star - 2012 Forgotten Key
d/l from forgottenkey.se

The Ship: Murder Party - 2006 Outerlight / Blazing Griffin (FPS) ($1.00 bundlestars)

The Shivah - 2006 Dave Gilbert / Wadjet Eye (purch $0.99 gog)

Shivers - 1995 Sierra

Shivers - 1995 Sierra (purch. $4.79 gog 4/8/20)

Shivers 2 - 1997 Sierra


[James Clavell's] Shogun - 1989 Infocom
play online at archive.org


The Shopkeeper - 2014 Verse Publications / Mastertronic


The Shore - 2021 Ares Dragonis / Dragonis Games (PURCH 7/18/23 steam $2.54)


A Short Hike - 2019 adamgryu (FREE in Humble Trove)


The Signal from Tölva - 2017 Big Robot Ltd. (action) (reg $19.99 steam, $13.99 steam summer 2017 sale; $9.99 steam sale; $8.00 gg; $6.79 steam halloween 2018; purch. fan $2.49 2018 choice build your bundle of 3)


The Signifier (Dir. Cut) - 2020 Playmestudio / Raw Fury (reg. $19.99; low $14.44; purch. 5/5/22 steam $8.50)


Sign of the Sun - 1997 Project Two Int.


Signs of the Sojourner - 2020 Echodog Games (incl. in 12/6/2021 itch.io World Land Trust Bundle $4.99)


Silence of the Sleep - 2014 Jesse Makkonen ($??)


Silence: The Whispered World 2 - see The Whispered World
The Silent Age: Episode One - 2012 House on Fire (free, on iOS and android; entire game FREE Epic 3/31/2023)


Silent Footsteps - 2017 Frostlind Games (Carol Reed style) ($10 d/l at website)
frostlindgames.com

Silent Hill: Shattered Memories (AG77) - 2009 Climax Studios / Konami (a re-imagining of the original Silent Hill)


Silent Steel - 1995 Tsunami Games (FMV interactive movie)


Silicon Dreams: Cyberpunk Interrogation - 2021 James Patton, Clockwork Bird / Clockwork Bird (incl. in 12/6/2021 itch.io World Land Trust Bundle $4.99)


Silver Chains - 2019 Cracked Heads Games / Headup Games (FP horror) ($17.49 gog winter 2019)

The Silver Lining - 2019 Phoenix Online Studios (free)
An update of the King's Quest universe
tsl-game.com

Silverload - 1996 Vic Tokai

Simon the Sorcerer series

Simon the Sorcerer (AG44) - 1993 AdventureSoft (d/l from gog $2.99)

Simon the Sorcerer: 25th Anniversary Edition (seen at $4.49 gog winter 2019)

Simon the Sorcerer II: The Lion, the Wizard and the Wardrobe (AG88) - 1995 AdventureSoft (d/l from gog $2.99)

Simon the Sorcerer II: 25th Anniversary Edition (seen at $4.49 gog winter 2019)

Simon the Sorcerer 3D - 2002 Headfirst / SouthPeak (gog $2.99)

Simon the Sorcerer 4: Chaos Happens - 2007 Silver Style / RTL Enterprises

Simon the Sorcerer 5: Who'd Ever Want Contact?! - 2009 Silver Style / TGC


Sinkha: The 3D Multimedia Novel - 1995 Marco Patrito, Virtual Views / Mojave


The Sinking City - 2019 Frogwares / Bigben Interactive ($7.99 steam) (FPS)


Sinking Island: A Psychological Thriller - 2007 White Birds Productions Benoit Sokal ($1.99 steam)


Skabma: Snowfall - 2022 Red Stage Entertainment / PID Games, Sunsoft (reg $20; low $11.90)


Skyborg: Into the Vortex - 1995 Fringe Multimedia / SkyBox Int'l (tie-in w/ trading cards)


Slap Village - 2016 MonkeyToons (reg $9.99 steam; sale $2.99)


Slender (Slender: The Eight Pages) - 2012 Parsec Productions (survival horror)
free d/l at parsecproductions website

sequel called Slender: The Arrival is on steam ($9.99)

Slice of Sea - 2021 Mateusz Skutnik ($12.49 steam winter 2022)


S cont'd

Slip Space - The Burma Shave Analogy - website $14 d/l at website (defunct?)

Slouching Towards Bedlam - 2003 Star Foster, Daniel Ravipinto (text adv)
free at IFDB
#7 on IFDB top 50 IF of all time (2015)
A Small Favor - 2009 zeebarf (free online; flash game defunct)
Play A Small Favor at Kongregate.com

Another Small Favor - 2009 zeebarf (free online; flash game defunct)
Play Another Small Favor at Kongregate.com


Small Radios Big Televisions - 2016 Fire Face Corp. / Adult Swim Games (purch. $2.39 steam)


Smile For Me - 2019 Day Lane, Yugo Limbo / LimboLane (incl. in FAN Guardian Bundle 5 1/16/2022 $3.32)


Snail Trek Collection - 2017 Phil Fortier (purch $2.08 steam)

Includes:

Chapt. 1: Intershellar
Chapt. 2: A Snail of Two Worlds
Chapt. 3: Lettuce Be
Chapt. 4: The Final Fondue

Snakeybus - 2019 Stovetop LLC (steam $2.66 1/21/20) (driving sim)

Snatcher 1993 Konami - Sega CD - Hideo Kojima


Snow: The Adventure Game - 2008 Benjamin Rivers (he also made Home)
free d/l at benjaminrivers.com


Snow Job - 1995 Ix Entertainment (3DO only)


So Blonde - 2008 Wizarbox (gg $5.97 12/24/12)

So Blonde: Back to the Island - 2010 Wizarbox (DS)


The Sojourn - 2020 Shifting Tides / Iceberg Interactive (low $4.99)


Sokobond - 2014 Alan Hazelden, Lee Shang Lun / Draknek (incl. in itch.io Bundle for Ukraine $10 3/8/22)


Solaria Moon - 2017 3y3.net / Tizona Interactive (purch. $2.99 steam)


The Solus Project - 2016 Grip Digital, Teotl Studios (survival horror) (reg $19.99, $9.99 sale; $8.99 gog; $7.99 steam sale)

Soma - 2015 Frictional (undersea horror) (reg $29.99 gog, $10.49 sale, $8.99 steam summer 2017 sale; $7.49 gog; purch. $5.99 steam winter 2017 sale)


Someday You'll Return - 2020 CBE software (horror) ($8.99 steam winter 2020 sale)


Some Distant Memory - 2019 Galvanic Games / Way Down Deep (purch. $7.59 steam summer sale 2020)

Something Amiss - 2007 Tucker Bowen
play online at somethingamiss.com


Sonder - 2017 KAMAi Media
purch. on steam but returned - antivirus scan reported malware

Song of Farca - 2021 Wooden Monkeys / Alawar Premium, East2West Games (reg. $20; low $7.37) (choices matter)


Song of Horror - 2019 Protocol Games / Raiser Games (incl. in HB Jan 2021)


Sophie's World - 1997 The Multimedia Corp. / Voyager
based on the book Sophie's World by Jostein Gaarder about the history of western philosophy


Sotano: Mystery Escape Room Adventure - 2021 M9 Games (low $3.49 itch)


Soul Axiom - 2016 Wales Interactive Ltd. (cyberthriller, same studio as Master Reboot) (reg. $19.99 steam, $8.99 sale)


Soul Crystal - 1992 Avantgardistic Arts / Starbyte Software
play online at archive.org


South of the Circle - 2022 State of Play / 11 bit studios (reg. $12.99; low $6.62)


Space Accident - 2022 Whale Rock Games (purch. 8/22/2022 Gog $1.24)

The Space Bar (AG98) - 1997 Boffo Games / Bomico Ent.

A Space for the Unbound - 2023 Mojiken / Toge Productions


Space Pilgrim series - 2015, 2016 Pilgrim Adventures / GrabTheGames Studios (purch 1-4 $1.48 steam summer 2017 sale)
Ep 1: Alpha Centauri, Ep 2:Epsilon Indi, Ep 3:Delta Pavonis, Ep 4: Sol


The Space Quest series

Space Quest I. The Sarien Encounter - 1986 Sierra ($4.99 gog sale for 1-3)

Space Quest II. Vohaul's Revenge - 1987 Sierra

Space Quest III. The Pirates of Pestulon - 1989 Sierra

Space Quest IV. Roger Wilco and the Time Rippers (AG48) - 1991 Sierra (4,5,6 gog bundle $3.99)

Space Quest V. The Next Mutation - 1993 Dynamix / Sierra (gog)

Space Quest 6. The Spinal Frontier - 1995 Sierra (gog)

Space Quest VII. The Return to Roman Numerals (canceled)

Space Quest: Incinerations (fan game) - 2012 - download

Space Quest: The Lost Chapter - 2001 vonster (fan game) d/l at frostbytei.com

Space Quest: Vohaul Strikes Back - 2011 (free d/l)
Vohaul Strikes Back website


The Spectrum Retreat - 2018 Dan Smith Studios / Ripstone (reg $12.99 steam; $9.74 HS; $5.84 HB fall 2018; purch. in fan refuge bundle $3.79 7/14/20; also FREE Epic 7/3/21)

Spellcasting series

Spellcasting 101: Sorcerers Get All the Girls - 1990 Legend
play online at archive.org

Spellcasting 101: Sorcerers Get All the Girls - 1990 Legend (1,2,3 purch $2.39 gog)

Spellcasting 201: The Sorcerer's Appliance - 1991 Legend
play online at archive.org

Spellcasting 201: The Sorcerer's Appliance - 1991 Legend (1,2,3 purch $2.39 gog)

Spellcasting 301: Spring Break - 1992 Legend
play online at archive.org

Spellcasting 301: Spring Break - 1992 Legend (1,2,3 purch $2.39 gog)


Spelunx and the Caves of Mr. Seudo - 1991 Cyan Worlds (incl. in Cyan Complete Pack 2012 on steam $7.49)

Spider and Web - 1998 Andrew Plotkin (text adv)
free at IFDB
#2 on IFDB top 50 IF of all time (2015)

The Spiderwick Chronicles - 2008 Stormfront Studios / Sierra (action adv)


Spintires - 2014 Oovee Games Studios (purch $3.59 Humble Store)


Spirit of the North - 2020 Infuse Studio / Merge Games (purch $7.50 gg 11/24/20; also FREE Epic 9/15/22)


[The] Spirits of [the] Kelley Family - 2020 MoonMonky, BuildersLabs / BuildersLabs ($2.09 steam winter 2020 sale)


SpongeBob Squarepants Employee of the Month - 2002 THQ


SPQR (S.P.Q.R.): The Empire's Darkest Hour - 1996 CyberSites / GT Int.


Spring Falls - 2019 SPARSE//GameDev (incl. in 12/6/2021 itch.io World Land Trust Bundle $4.99, also itch.io Bundle for Racial Justice and Equality)


Spud! - 1995 Charybdis / Alternative S/W, GameTek


The Spy Fox Series



1. Spy Fox in Dry Cereal - Humungous 1997
2. Spy Fox 2: Some Assembly Required - Humungous 1999
3. Spy Fox "Operation Ozone" - Humungous/Infogrames 2001

Spycraft: The Great Game (AG90) - 1996 Activision (gog $2.99)

Spy Snatcher - 1988 Jonathan Partington and Jonathan Thackray / Topologika
play online at archive.org

Stacking (AG37) - 2011 Doublefine (gamersgate $3.75 7/23/13)

The Stanley Parable - 2011 Davey Wreden (have v1.4 2011 free; purch 2013 remake $8.99 steam)
moddb.com (original has six endings)


The Stanley Parable: Ultra Deluxe - 2022 Crows Crows Crows ($14.99 steam winter 2022)

Star Control series

Star Control - 1990 Toys For Bob / Accolade (action, strategy, not adv)
($2.99 gog sale for 1&2)

Star Control 2 - 1992 Accolade / Fred Ford & Paul Reiche III
recognized as one of the best games of all time

Star Control 2 free remake - 2002 The Ur-Quan Masters

Star Control 3 - 1996 Legend / Mike Lindner and Daniel Greenberg (sci-fi real-time strategy) ($2.99 gog winter 2019)


Starflight series

Starflight - 1986 EA / Greg Johnson
strategy/rpg space exploration, trading, combat - not adv but listed because Starflight has been very influential and inspired Star Control and Mass Effect
($2.99 gog sale for 1&2)

Starflight 2 - 1989 EA / Binary Systems

Protostar - 1993 Tsunami (intended Starflight 3)


The Starship Damrey - 2013 Level-5 (also did Professor Layton series) (Nintendo 3DS only)


Starship Titanic - 1998 Digital Village / Simon & Schuster

Starship Titanic - 1998 ($2.99 gog)


S cont'd

Star Sky Trilogy - 2015 JMJ Interactive (purch. $3.41 humble store)

Star Trek franchise (others are fps, simulation, strategy, arcade, or action-adv)

Star Trek: The Kobayashi Alternative - 1985 Simon & Schuster
play online at archive.org

Star Trek: The Promethean Prophecy - 1986 Trans Fiction / Simon & Schuster
play online at archive.org

Star Trek: First Contact - 1988 Simon & Schuster
play online at archive.org

Star Trek: 25th Anniversary - 1992 Interplay ($2.39 gog)

Star Trek: Judgment Rites (AG58) - 1993 Interplay (sequel to 25th Anniv.) ($2.39 gog)

Star Trek: The Next Generation - A Final Unity - 1995 Spectrum Holobyte

Star Trek: Klingon - 1996 Simon & Schuster

Star Trek: Borg - 1996 Simon & Schuster

Star Trek: Deep Space Nine: Harbinger - 1996 Stormfront Studios

Star Trek Resurgence - 2023 TBD Dramatic Labs / Bruner House


Star Warped - 1997 Parroty / Sierra Coktel

Stasis - 2015 The Brotherhood (isometric horror) (seen at $9.99 steam sale; $6.79 steam summer 2017 sale; $6.59 steam sale; purch incl in Fanatical (BS) Nemesis Bundle 4 $9.99 for 14 games; also GOG FREE 8/22/2022)
stasisgame.com
Funded via kickstarter


Stasis: Bone Totem - 2023 TBD THE BROTHERHOOD


State of Mind - 2018 Daedalic ($26.99 steam summer 2018 sale; $14.99 steam halloween 2018; incl in HB monthly Sept 2019)


The Station - 2018 The Station (reg. $14.99 steam; $4.50 gg; purch. $4.53 steam w/tax 12/2018)


Steamburg - 2017 Telehorse / Microids Indie (purch in fan Nemesis Bundle 4 $9.98 for 14 games)


Steins;Gate - 2016 MAGES Inc. / Spike Chunsoft Co. Ltd. ($17.99 steam halloween 2018; $11.99 steam hist. low) (J Visual Novel)

Sterling's Gift - 2007 White Rabbit

Stick It To The Man - 2013 Ripstone ($7.49 steam sale)

Still Life series (Steam $3.74 for both SL1&2)

Post Mortem - 2002 Microids / Dreamcatcher (steam $2.50)

Still Life (AG20) - 2005 Microids

Still Life 2 - 2009 GameCo / Microids


The Stillness of the Wind - 2019 Memory of God / Lambic Studios / Fellow Traveller (FREE on Amazon Prime Gaming, also own on itch.io)


Still There - 2019 GhostShark / Iceberg Interactive ($11.19 gog winter 2019; incl. in HB Dec 2020)

A Stitch in Time - see What Makes You Tick

Stories: The Path of Destinies - 2016 Spearhead Games (purch. $3.74 steam 6/17)


Stories Untold - 2017 No Code / Devolver Digital (horror) (reg $9.99; $7.49 gog sale; $4.99 steam summer 2017 sale; $3.99 gog; $3.39 gog; purch. $3.39 steam winter 2017 sale)


A Story About My Uncle - 2014 Gone North Games (1st person platformer) ($1 bundle stars)


Stranded - 2014 Peter Moorhead ($1 bundlestars)


Strange Brigade - 2018 Rebellion (incl. in Sept 2020 HB) (action)


Strangeland - 2021 Wormwood Studios / Wadjet Eye Games ($9.74 steam winter 2022; purch. incl in HB Wadjet Eye: Sixteen Years of Adventure! bundle $10 1/22/23)


The Strange Story of Brian Fisher Chapter 1 - 2020 Intetic (purch. $3.71 steam winter 2020 sale 12/22/20)


Stray - 2021 BlueTwelve Studio / Annapurna Interactive ($23.99 steam winter 2022)


A Stroke of Fate: Operation Bunker - 2015 Spline Games / Akella (purch $1.90 gg)


A Stroke of Fate: Operation Valkyrie - 2011 Spline / Akella ($2.49 sale at gg, purch $1.33 gg)


Strong Bad's Cool Game for Attractive People - 2008 Telltale ($9.99 sale gog; purch $3.99 gog sale)


Stupid Invaders - 2000 Xilam / Ubisoft


Subject 13 - 2015 Paul Cuisset ($3.99 gog)


Submerged - 2015 Uppercut Games Pty Ltd (seen at $3.99) (maneuver boat, climb towers, collect treasure - repetetive)


Submerged: Hidden Depths - 2022 Uppercut Games Pty Ltd (9/1/2022 epic FREE)


Subnautica - 2018 Unknown Worlds Entertainment (low: was free on Epic) (open world survival crafting)


Subsurface Circular - 2017 Bithell Games (purch. 12/24/2022 steam $1.19) (text based)

See also: Quarantine Circular

The Suicide of Rachel Foster - 2020 ONE-O-ONE Games / Daedalic (reg. $17.99 steam; low $10.12, $12.05 gog; purch. $12.82 steam summer sale 2020)


Sumatra: Fate of Yandi - 2019 Cloak and Dagger Games (incl. in 12/6/2021 itch.io World Land Trust Bundle $4.99)


Summerland - 2020 FYRE Games (free steam)


Summertime Madness - 2021 DP Games (purch. steam $1.90 1/30/23; also 8/31/23 amazon free redeem on Legacy Games)


Suna - 2018 Tolga Yurtsev / My Way Games (purch. steam 12/23/2022 $0.40)


The Sundew - 2021 2054 (purch. steam 3/8/2023 $3.98)


Sunless Sea - 2015 Failbetter Games


Sunless Skies - 2019 Failbetter Games


Sunlight - 2021 Krillbite Studio (incl. in 12/6/2021 itch.io World Land Trust Bundle $4.99)


Sunset - 2015 Tale of Tales
explores how everyday life continues against a backdrop of war
considered a commercial failure resulting in Tale of Tales deciding to pursue no more commercial video games


Superbrothers: Sword & Sorcery EP - 2011 Capybara Games (HB5)

Superhero League of Hoboken - 1994 Meretzky / Legend


Superhot - 2016 SUPERHOT Team (incl. in itch.io Bundle for Ukraine $10 3/8/22)


Superhot: Mind Control Delete - 2020 SUPERHOT Team (incl. in June 2022 Humble Choice)

Superliminal - 2020 Pillow Castle (reg $19.99; low $13.99; incl. in HB Monthly Aug 2021)

Super Meat Boy - 2010 Team Meat (HB5) (not an adv but listed because it came in HB5)


Supposedly Wonderful Future - 2018 Dmitry Zagumennov (reg. $9.99 steam; $4.99 steam; purch. $2.99 steam halloween 2018)


Supraland - 2019 Supra Games (incl. in June 2020 HB; 6/17/2022 Free Epic)


Surviving Mars - 2018 Haemimont Games / Paradox Interactive (incl in HB Aug 2019 monthly) (strategy)


Suzerain - 2020 Torpor Games / Fellow Traveller (incl in Apr 2022 Humble Monthly) (choose your own adventure, economy, diplomacy)


The Swapper - 2013 Facepalm (gog $3) (puzzle platformer)

The Syberia series by Benoit Sokal

Syberia (AG15) - 2002 Microids

Syberia (AG15) - 2002 Microids (purch 1 & 2 each $0.99 gog)

Syberia II (AG55) - 2004 Microids Syberia II walkthru

Syberia II (AG55) - 2004 Microids (purch 1 & 2 each $0.99 gog)

Syberia 3 - 2017 Microids (reg $39.99 steam, $31.99 steam summer 2017 sale; $14.99 gog; $7.49 steam daily deal 5/5/18; purch. $5.99 steam 4/19)

Syberia: The World Before - 2022 Microids Studio Paris / Microids (reg $40; low: $20; purch. Epic 5/19/23 $11.99)
Microids


The Sydney Mystery - 2003 Twilight Software
avail for $19.95 at twilightsoftware website


Sylvio - 2015 Stroboskop (reg $12.99 steam)
shoot black orbs, record & manipulate audio of ghosts
(repetitive)
Symbiocom (aka Syn-Factor) - 1998 Bethesda / Istvan Pely


Symphonia - 2020 Sunny Peak / ISART Digital (FREE gog)


Synapse Software

- founded in 1981 by Ihor Wolosenko and Ken Grant. Electronic novels developed by Synapse published by Broderbund - use parser called BTZ (better than zork) by William Mataga and Steve Hales. Synapse purchased by Broderbund in 1984.

Synnergist - 1996 Vicarious Visions / 21st Century Ent.
See playthrough on YouTube

System Shock - 1994 Looking Glass / Dro Soft, Origin

System Shock: Enhanced Edition - 2015 (purch $1.49 gog)

System Shock 2 (PCG22) - 1999 Irrational, Looking Glass / EA ($1.99 gog sale; also have on steam)


T
T

Tachyon Dreams - 2021 Cosmic Void
See at itch.io


Tacoma - 2017 Fullbright (Gone Home) (seen at $17.99 gog sale; $15.99 gog; $13.99 steam sale; $13.39 HS; $9.99 gog; $8.99 HS; purch. $8.09 HS; also purch $2.99 gog 12/2018 drm-free d/l)


Taiji - 2022 Matthew VanDevander (reg. $24.99; low $19.99)


Tale of a Hero - 2009 Future Games (Czech) (fantasy point-and-click, never released in English markets)


A Tale of Caos: Overture - 2016 ExperaGameStudio (reg $8.99 steam)


A Tale of Two Kingdoms - 2007 Crystal Shard
AGS game (free d/l) atotk website


Tales - 2016 Ape Marina / Screen 7 (reg $10.99 steam, $8.79 sale HB, $5.49 steam summer 2017 sale; $3.05 steam winter 2017 sale; purch. $2.42 steam summer 2018 sale)


Tales from Off-Peak City - 2020 Cosmo D (FREE Humble Trove 3/2020)


Tales from the Borderlands Episode One: Zero Sum - see Borderlands series
Tales of Monkey Island episodes - see Monkey Island series

Tales of the Neon Sea - 2019 Palm Pioneer / Thermite Games (incl. in HB Jan 2021; also on Epic)

Talisman: Challenging the Sands of Time - 1987 Bruce Hoffman / Polarware
play online at archive.org


The Talos Principle - 2014 Croteam / Devolver Digital ($13.59 steam 2015 summer sale)


The Talos Principle: Road to Gehenna (DLC) - 2015 ($5.09 steam)


Tandem: A Tale of Shadows - 2021 Monochrome Paris / Hatinh Interactive (puzzle platformer) (10/26/2023 epic free)


Tangle Tower - 2019 SFB Games (reg. 19.99 steam; low 4.99 steam winter 2022 sale also gog; purch. 5/17/2023 steam $3.99) (sequel to Detective Grimoire)
10/28/23

Tarakan - 2021 M9 Games (purch. 5/19/23 steam $0.69)


Tartarus - 2017 Abyss Gameworks ($4.99 steam 2019 lunar new year sale)

Tass Times in Towntown - 1986 Interplay/Activision
play online at archive.org
walkthrough at walkthroughs.homeip.net


Tears of Betrayal - 2005 Frixx-iT


Technobabylon - 2015 Technocrat / Wadjet Eye ($3.79 gog)


Teenagent - 1995 Metropolis (free on gog)
play online at archive.org


Telarium

games

Founded in 1984 as Trillium, Telarium translated literature into interactive games. C. David Seuss was president. (I only have those in bold.)




Fahrenheit 451 (Ray Bradbury) - 1984
Rendezvous With Rama (Arthur C. Clarke) - 1984
Amazon (Michael Crichton) - 1984
Nine Princes in Amber (Roger Zelazny) - 1985
Perry Mason (Erle Stanley Gardner) - 1985
Dragonworld (Preiss/Reaves) - 1985
The Scoop (Agatha Christie) - 1989
Shadowkeep (Alan Dean Foster) - 1989

Telling Lies - 2019 Sam Barlow Furious Bee Limited / Annapurna Interactive (reg. $19.99 steam; low $17.99 gog; $14.99 gog winter 2019; $9.99 gog winter 2020; purch. 11/23/2022 indiegala $3.82)


Tell Me Why Chapter 1 - 2020 DONTNOD / Xbox Game Studios (free steam)


Tell Me Why Chapter 2 - 2020 DONTNOD / Xbox Game Studios (reg. $19.99 steam)


Tell Me Why Chapter 3 - 2020 DONTNOD / Xbox Game Studios (reg. $19.99 steam)


The Temporal Invasion: A Realistic Riddle Game - 2016 Hybriona Labs ($1.67 indiegamestand d/l & steam key)


Tender Loving Care - 1998 Aftermath Media (FMV interactive movie); re-released on iOS 2012 by Trilobyte Games
also available on steam (reg $5.99, $1.49 sale; purch $1.49 gog)

Tengami - 2014 (Nyamyam) ($8.49 gg)


Tempus: Level Escape - 2022 k148 Game Studio (6/1/2022 $5.58 steam K148 Pack incl. After You, Tempus)

Temujin - 1997 SouthPeak


Tequila & Boom Boom - 1995 Dynabyte / Sacis


Tex Murphy series
(I purch. Tex Murphy Bundle of 1-5 on Steam - 2014 $2.49 bundlestars)

Tex Murphy 1. Mean Streets - 1989 Access (gog $2.99 for 1+2)

Tex Murphy 2. Martian Memorandum - 1991 Access

Tex Murphy 3. Under A Killing Moon (AG25) - 1994 Access (gog $4.99)

Tex Murphy 4. The Pandora Directive (AG9) - 1996 Access (gog $4.99)

Tex Murphy 5. Overseer - 1997 Access (gog $4.99)

Tex Murphy 6. Tesla Effect - 2014 Project Fedora - Chris Jones & Aaron Conners - Big Finish / Atlus Project Fedora Kickstarter (steam $17.99 pre-order sale)

Tex Murphy 7. The Poisoned Pawn - 9999 (shelved as of 2021) Chaotic Fusion / Big Finish Games


That Dragon, Cancer - 2016 Numinous Games (reg. $9.99 steam, $5.99 sale)


Thaumistry: In Charm's Way - 2017 Bob Bates (text adv.) (seen at $7.49 steam winter 2017 sale; purch. $3.74 steam summer 2018 sale)
www.thaumistry.com ($15.00)


Theme Park Mystery - 1990 Joined Up Writing / Konami, Image Works
play online at archive.org


T cont'd

There Is No Game: Wrong Dimension - 2020 Draw Me A Pixel (purch. 1/3/2022 GOG $6.49)


There the Light - 2019 CasualBebop (steam $2.54 12/19/19)


Thief series (1st person action stealth)
Not to be confused with The Raven: Legacy of a Master Thief

Thief: The Dark Project - 1998 Looking Glass Studios / Eidos Interactive

Thief [The Dark Project] Gold - 1998 Looking Glass Studios / Eidos Interactive (purch. $0.92 HS 5/3/21)

Thief II: The Metal Age - 2000 Looking Glass Studios / Eidos Interactive

Thief: Deadly Shadows - 2004 Ion Storm / Eidos Interactive (purch. $0.85 fan 4/22/21)

Thief - 2014 Eidos Montreal / Square Enix - a reboot


Thimbleweed Park - 2017 Terrible Toybox (reg $19.99; seen at $15.99 gog sale; $13.39 steam sale; purch $9.99 gog)


Delores: A Thimbleweed Park Mini-Adventure - 2020 Terrible Toybox (FREE Steam 12/20)


The Third Courier - 1989 Accolade
play online at archive.org

Thirteen (XIII) - see under X

The 13th Doll - see The 7th Guest series

35MM - 2016 Sergey Noskov ($3.89 steam)


Thirty Flights of Loving - 2012 Blendo Games ($5 at website) ($2.49 steam)
blendogames.com

The 39 Steps - 2013 KISS Ltd. ($3.75 steam)
more interactive novel than game


This is Not an Escape - 2012 Kurtis Theorin / Something's Awry
Play online at YouTube
See the Jayisgames Casual Gameplay Design Competition


This is the Police - 2016 Weappy Studio / THQ Nordic (reg $14.99 steam; $7.49 steam sale; $4.94 steam winter 2017 sale; $3.74 steam)


This is the Zodiac Speaking - 2020 Punch Punk Games / Klabater (reg. $19.99; low $9.99; purch. 12/29/2022 fan $1.03)


Those Who Remain - 2020 Camel 101 / Wired Productions, WhisperGames ($13.99 steam winter 2020 sale) (survival horror)

Three Cards to Midnight - 2009 Big Finish Inc


Three Fourths Home: Extended Edition - 2015 Bracket Games ($2.37 HBS - d/l + steam key)

3 Skulls of the Toltecs - see Fenimore Fillmore

3:21 - 2017 MWC, David J. Franco / MWC (free on steam)


Through the Darkest of Times - 2020 Paintbucket Games / HandyGames (incl. in Aug 2020 HB)


Through the Woods - 2016 Antagonist / 1C Publishing EU (norse horror; must hide from enemy; wonky controls) (seen at $13.99 gog sale; $9.99 gog; $8.99 gg; $8.50 gg; $6.79 gog; $4.99 steam; $4.59 gog 12/18; purch. $1 FAN 8/1/22)


Tick's Tales: Up All Knight - 2016 Digital Source House / Phoenix Online Publishing (purch. $2.67 HS 5/10/20)


Tick Tock: A Tale for Two - 2019 Other Tales Interactive (itch.io $5.99 12/25/19 - played with Emma)


TIMEframe - 2015 Random Seed Games ($3.99 steam)


Time Gate: Knight's Chase - 2018 Infogrames / Mirror Soft ($1.74 gog winter 2022) (action-adv RPG)


Time Gentlemen, Please! - see Ben There, Dan That!

Time Hollow - 2008 Konami (Nintendo DS only) (interactive novel)

Timelapse (orig) - 1996 GTE Entertainment
9/23/99
Timelapse (CD) - 1996 GTE Entertainment ($10.79 CD from amazon)

Timelapse (d/l) - 1996 GTE Entertainment ($2.39 gog sale)


Timeline - 2000 Eidos (action)


Timequest - 1991 Legend (purch. $4.97 GOG 9/12/20)
play online at archive.org


Timescape (Adrien Blake series)

Timescape: Journey to Pompei (aka Pompeii: The Legend of Vesuvius) - 2000 Arxel Tribe / Cryo (just adventure $4.99)

Jerusalem: The Three Roads to the Holy Land - 2002 Arxel Tribe / Cryo


Time Warrior: The Armageddon Device - 1996 Robert Stock, Stock's Eye


Time Zone (Hi-Res Adventure #5) - 1982 On-Line Systems
More than 1300 locations each with artwork.
Possibly the most expensive computer game of all time - $99 retail at release which is about $243 today.


TinTin Reporter: Cigars of the Pharaoh - 9999 TBD Pendulo Studios / Microids


Tiny and Big: Grandpa's Leftovers - 2012 Black Pants ($0.99 steam sale)


tiny & Tall Part One: Gleipnir - 2018 tT Studios / Plug In Digital (purch. 4/23/2022 Fan $3.29 steam)


The Tiny Bang Story - 2011 Colibri ($0.49 steam)


Tiny Echo - 2017 Might and Delight (free in Humble Trove)